It's another Friday! I don't know about you, but now every Friday I think about how much closer I am to Fall and football. 😉 Whose with me?
So let's take a look at the week!
ONE: Puddle Jumping
On Wednesday we had a quick downpour of rain which led to puddles forming. After the thunder passed, the sun came back out and we went on a "rainbow hunt". While we didn't see any rainbows, we did have fun jumping in the puddles. Annabelle has been asking me to do this for a while now, so I threw caution to the wind and let them at it.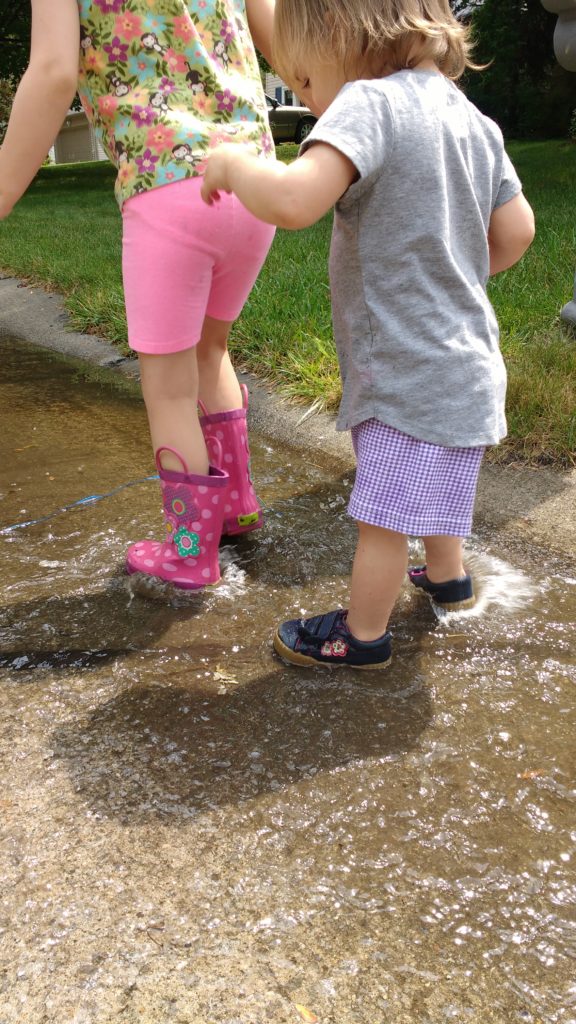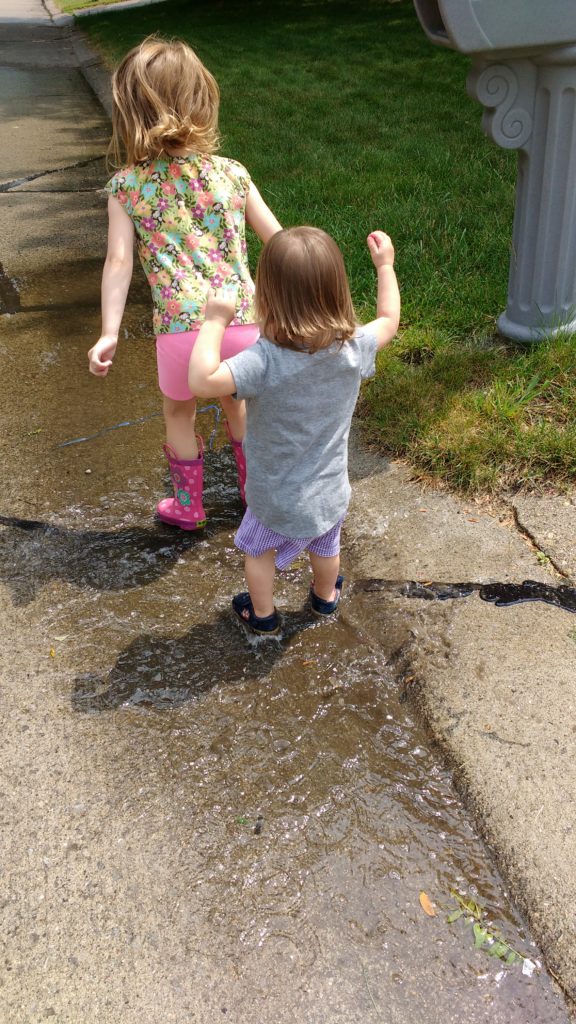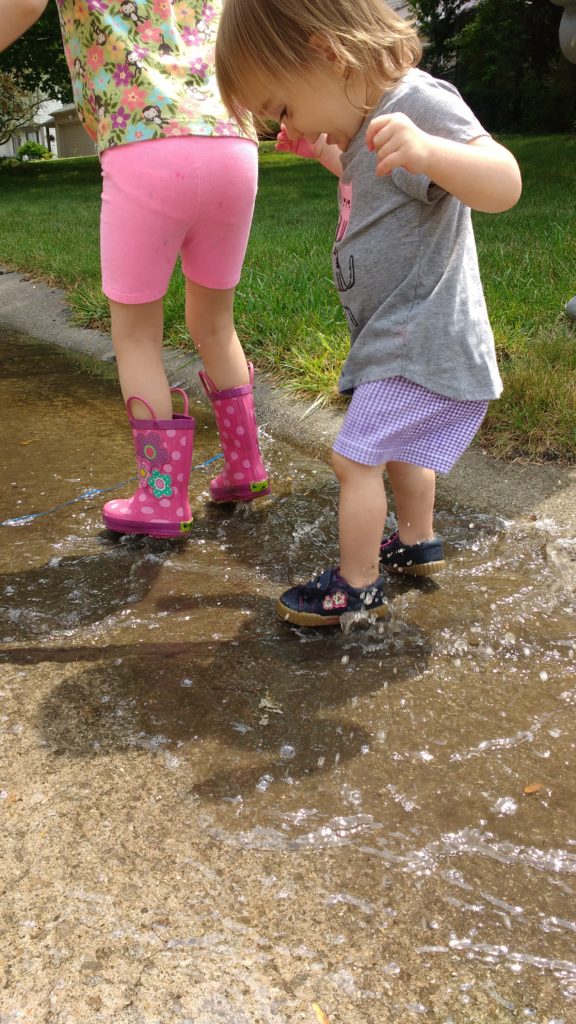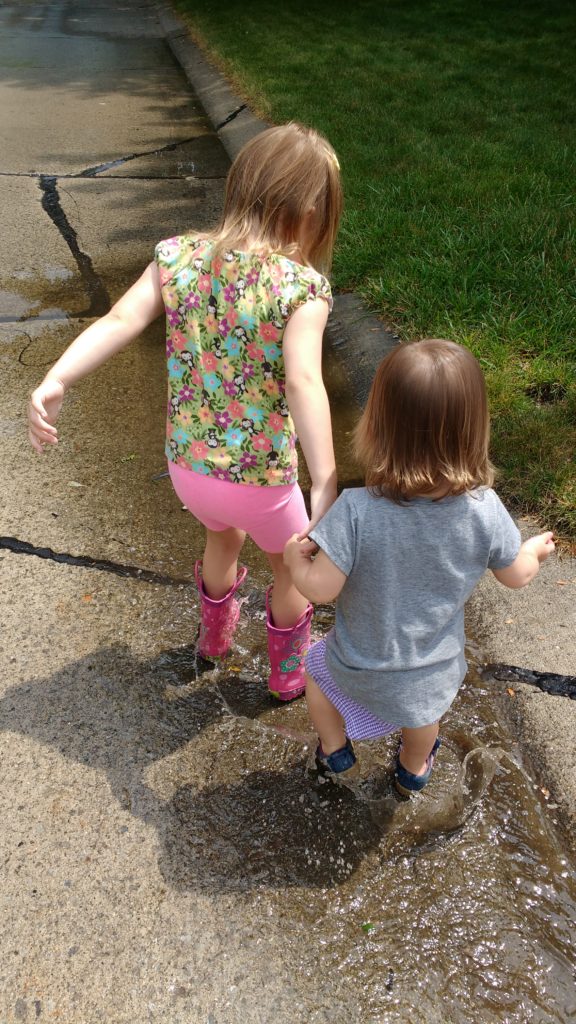 TWO: Bike Rider
I am proud to say that Annabelle can now ride her bike! Due to some gross motor issues, I was nervous it was going to take her a lot more time. I'm thankful that it didn't, and now she loves riding her bike! I'll have to be on the look out for something to attach to my bike that Autumn can ride on so we can do family bike ride.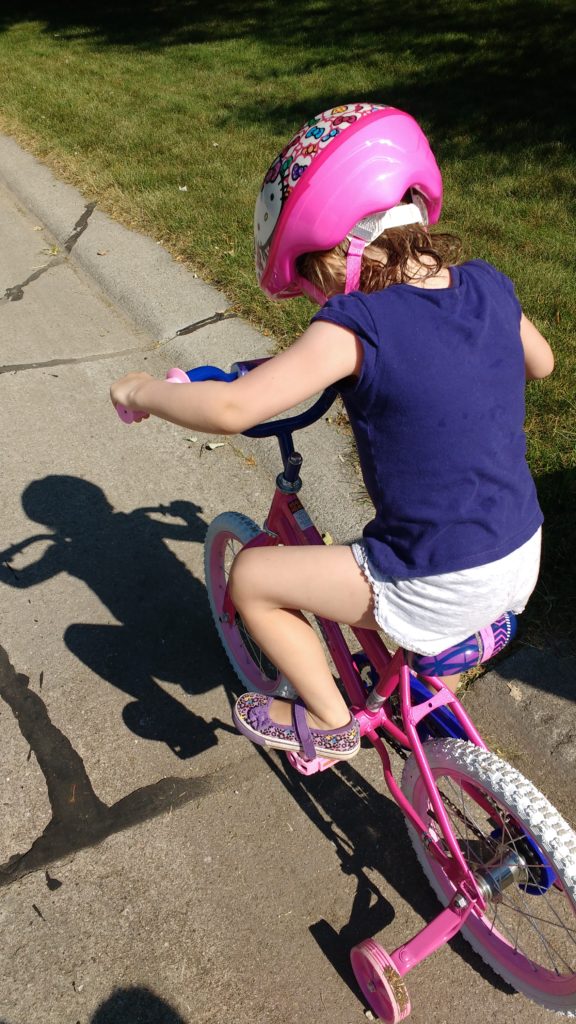 THREE: #300 Hours Outside
We are currently at 167 hours. It's been getting hard since it's warm and humid outside, and all Annabelle does is complain. We need to make it back to the splash pad or something.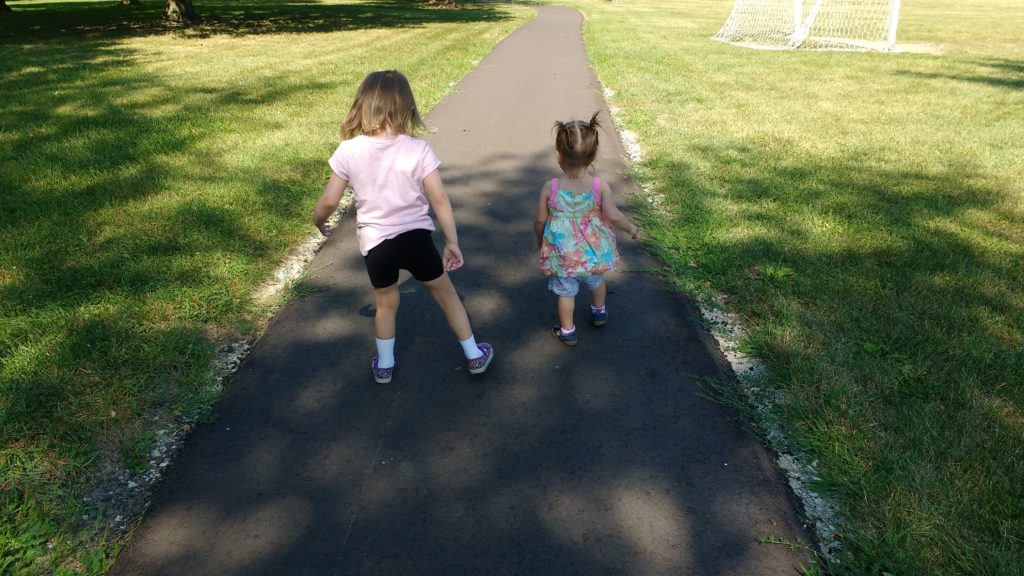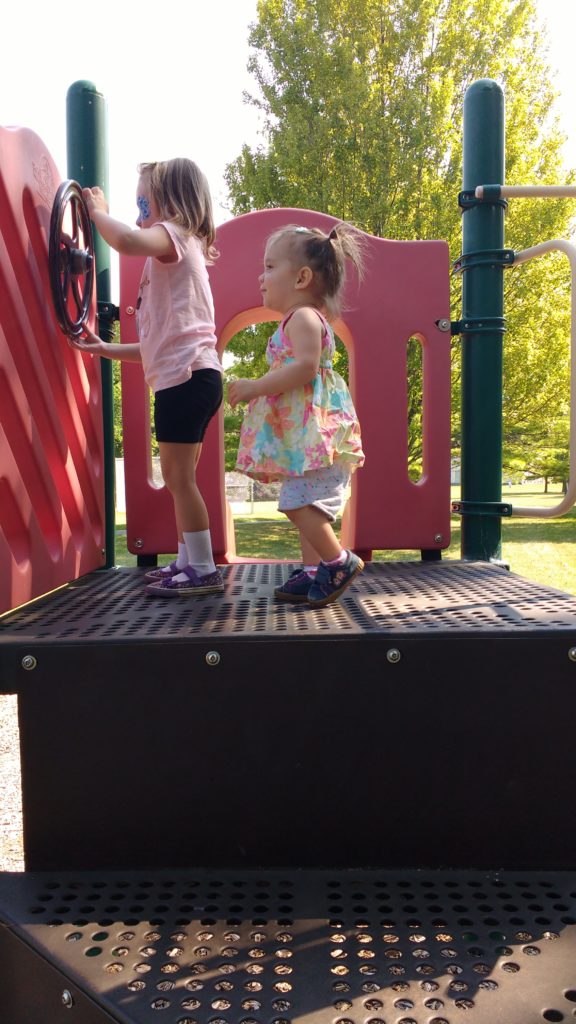 FOUR: Detroit Fleat
I'll be hanging out with some DMB moms tonight, so that should be tons of fun!
FIVE: On the Blog
In case you missed it: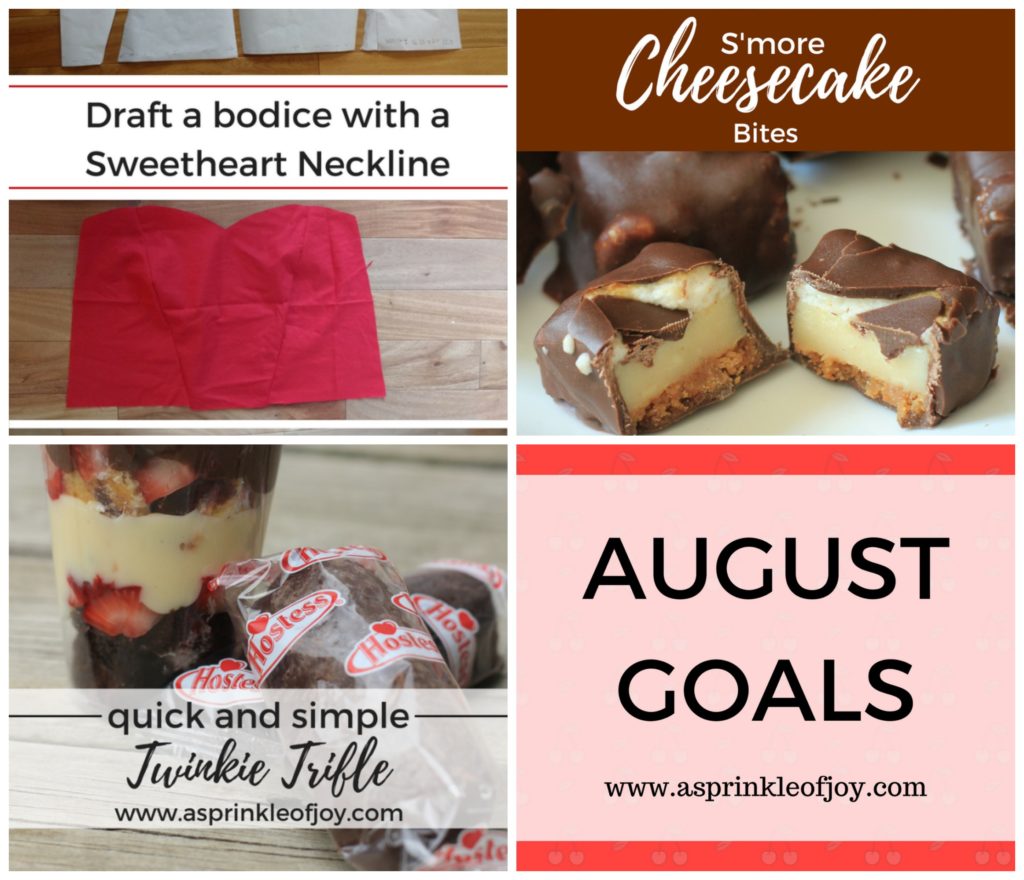 I shared a Twist on Twinkies
Finally got my Sweetheart Neckline Dress pattern up
Created a S'more Cheesecake Bite and participated in a blog hop
Took a look at my goals from July, and made new ones.