I don't know about you, but when it's summer I'm always up for a tasty treat that's easy to make. When it's hot outside I'm not a fan of using the oven, so I'm always on the look out for a desert that doesn't involve baking. Enter the Twinkie Trifle. Easy to make, and no oven involved.  It's great for any occasion!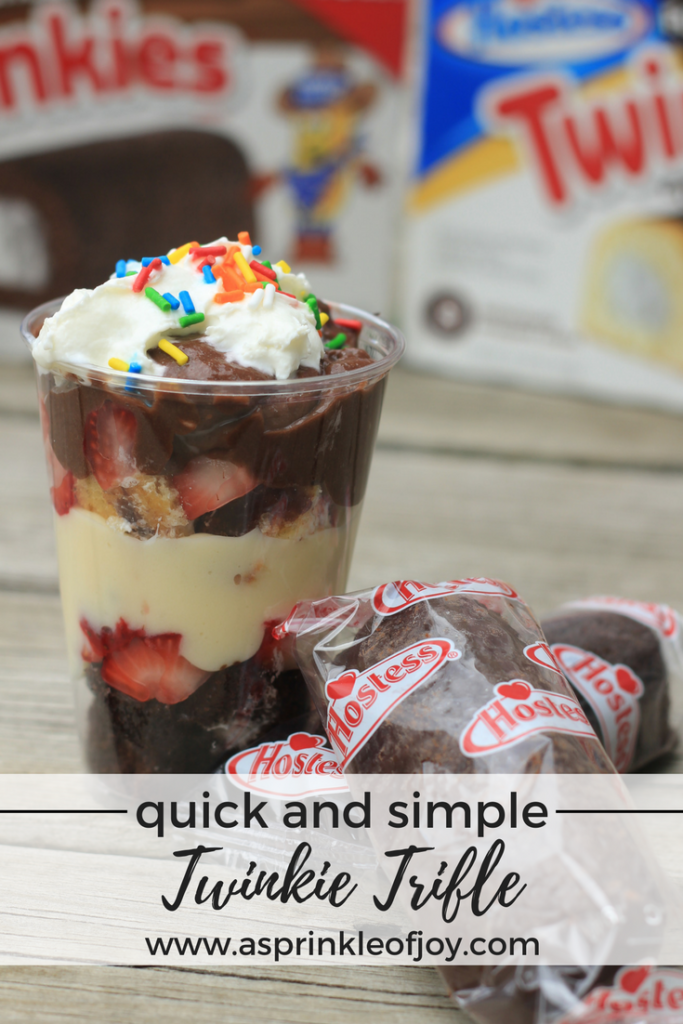 So, I don't know if you heard, but there are some new flavors of Twinkies in town. I picked up some Chocolate Cake Twinkies and Fudge Covered Twinkies and was not disapointd.
They are delicious on their own, and equally as yummy when used to make an individual trifle!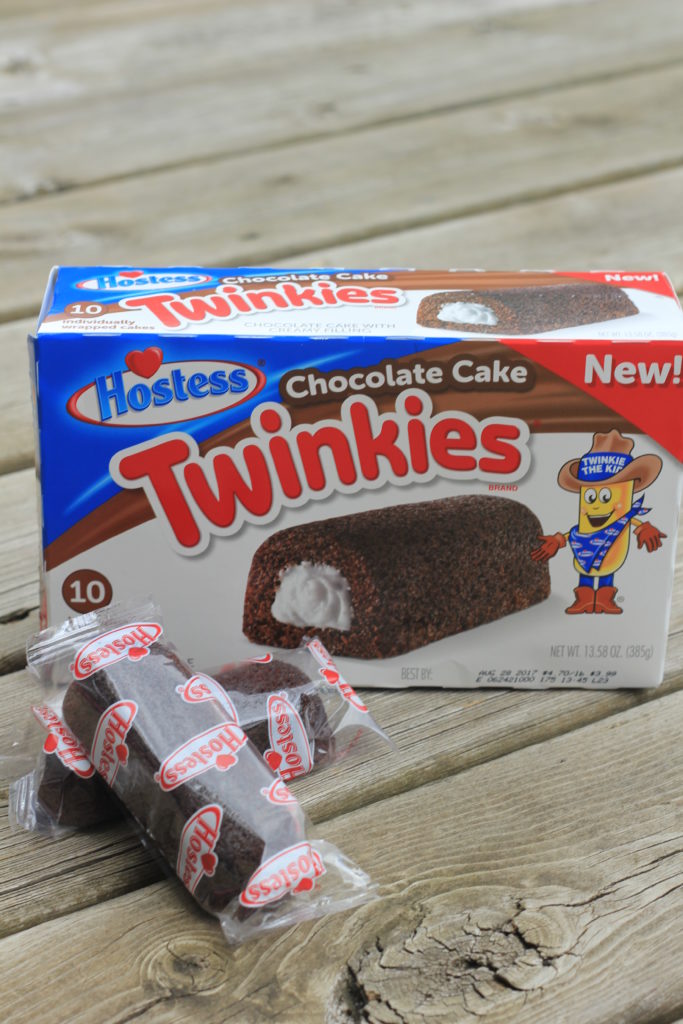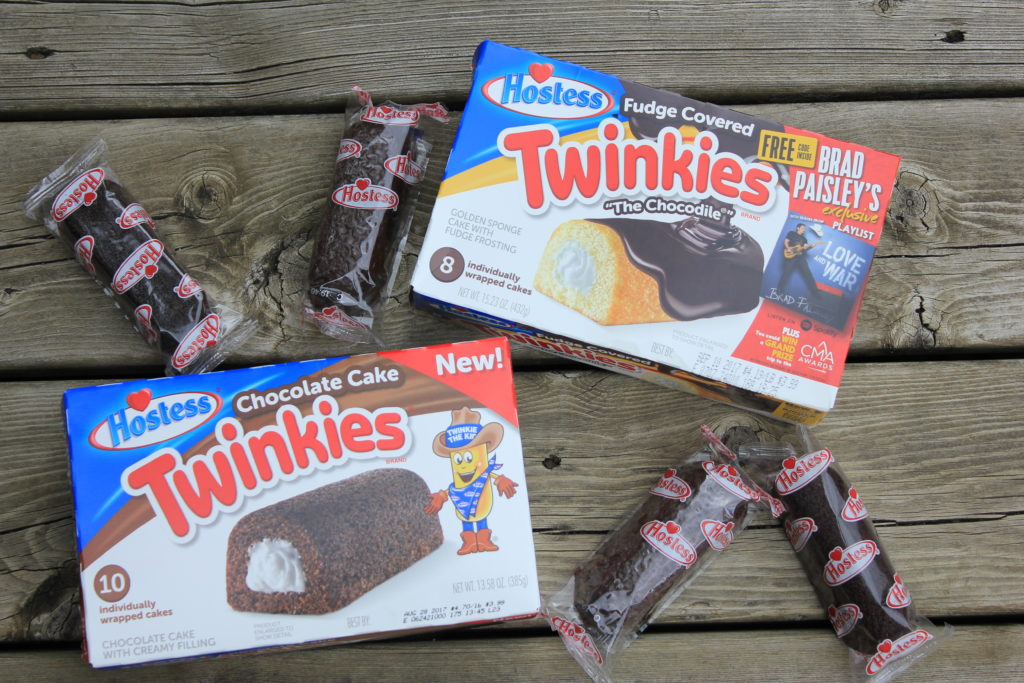 HOW TO MAKE A TWINKLE TRIFLE
Making these desert is so simple, all you need is:
Pudding of your choice (I used cheesecake and chocolate)
Fruit (I used strawberries)
Whipped cream
Sprinkles
Other toppings like candy or nuts if desired
Simply layer the ingredients Twinkies, pudding, fruit, Twinkies, pudding, fruit. Then top with whipped cream and sprinkles.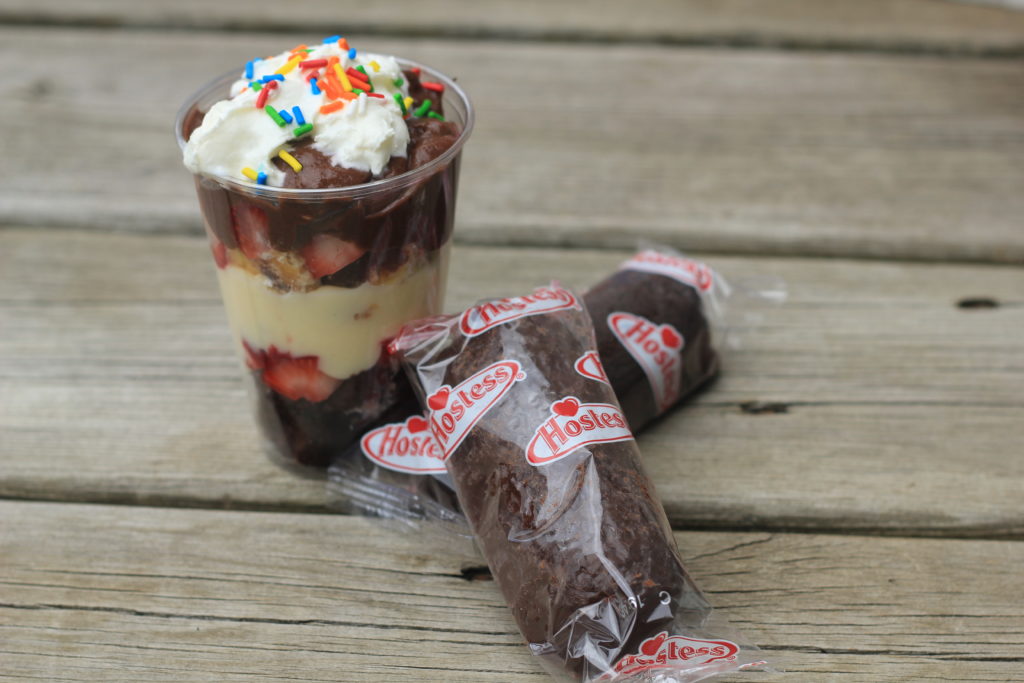 To make it even more fun, why not do a create your own Twinkie Trifle Bar? Offer a few choices of Twinkies, different pudding flavors, and a variety of fruits, nuts, and other candy, and allow to guests to make what they like best. I had my parents over for dinner, and did this, and they loved it! So what are you waiting for?  Go and create your own Twinkie Trifle now!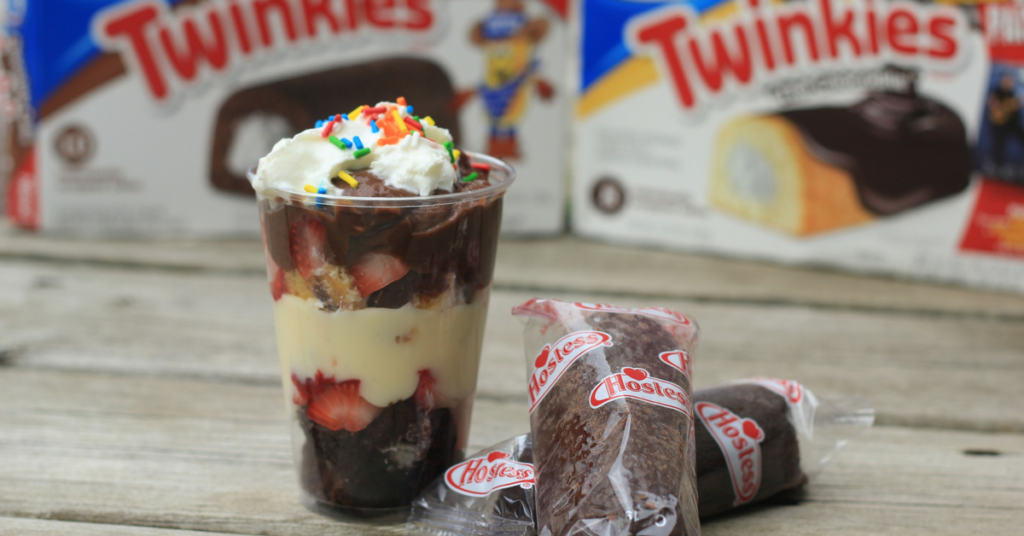 Be sure to head over to the Hostess Facebook Page for more fun!