**I have working partnership with Goldfish Swim School.  While they provide me with complimentary lessons, all thoughts and comments are my own.** 
Now that Thanksgiving is done, its time to think about all things Christmas.  I don't know about you, but my girls have a lot of toys around the house.  So many in fact, that we keep most downstairs and rotate them out.  Even doing that, our toy room still looks like a disaster.  Instead of adding more to the chaos why not think about a gift of experience?  From zoo memberships to tickets to a musical, the ideas are endless.  One experience I think it a fine idea?   Swim lessons from Goldfish Swim School!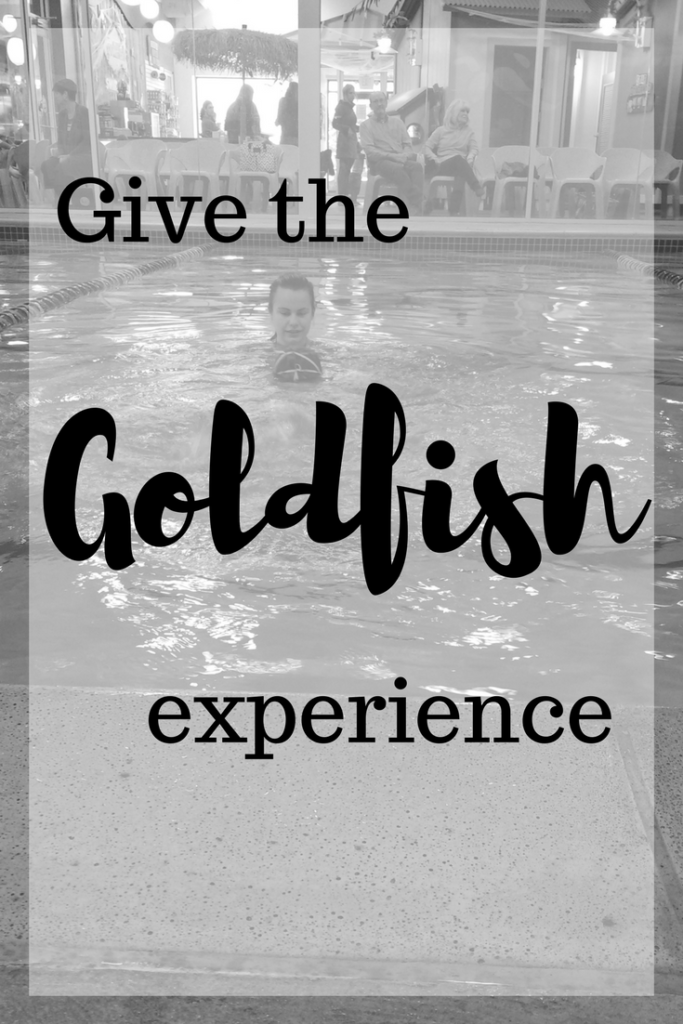 The girls have been taking lessons at Goldfish Swim School for a year now, and the progress they have made is amazing!  I really believe that swimming is a life skill that everyone needs to know.  You never know when you or your child will find yourself near a body of water, and I want my girls to know how to handle themselves in that situation.  In the year that we have been taking lessons, not only have they both become comfortable in the water, but they learn water safety skills in every lessons.  The teachers are kind and patient, and both girls look forward to lessons each week.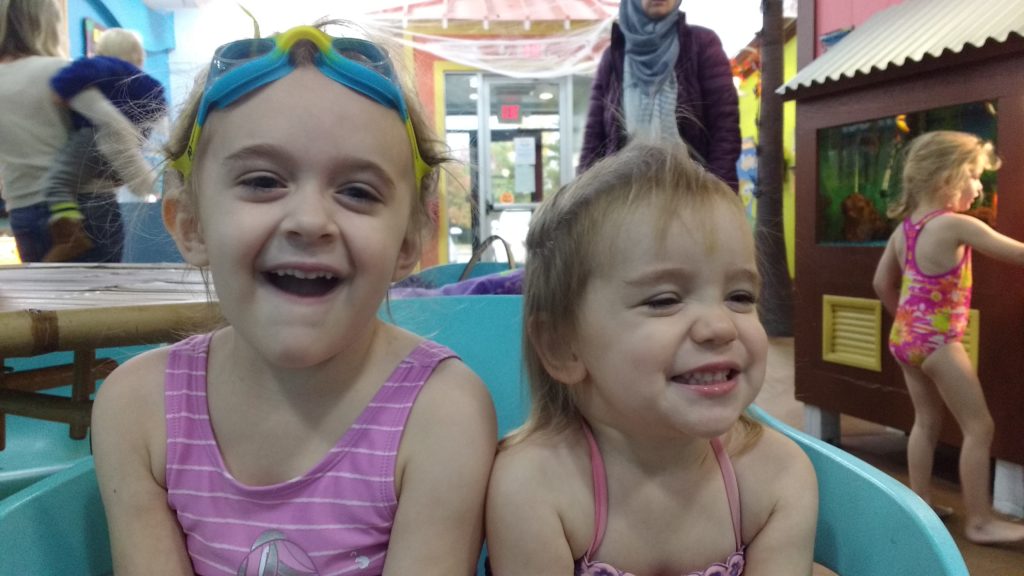 Have I sold you yet?? If so, check out the amazing holiday gift packages that Goldfish is selling. They start at $168 for current members and $193 for non-members and include:
-two months of swim lessons
-free family swim passes
-a winter hat
-a water bottle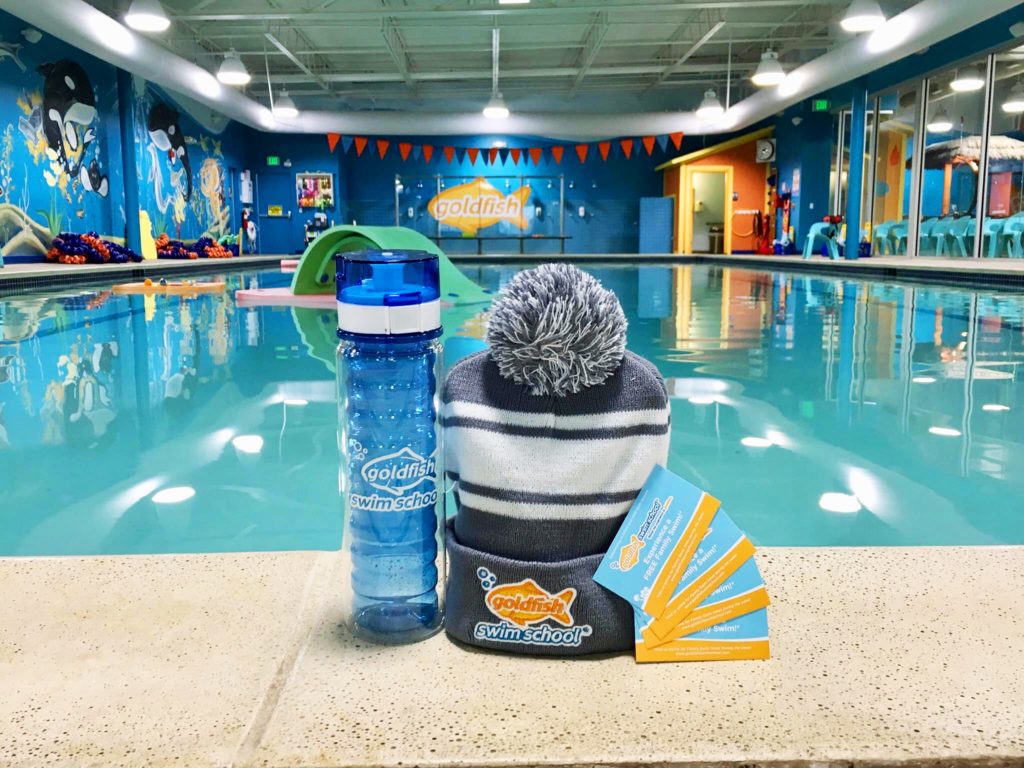 They're available for purchase at all seven metro Detroit locations, but each varies slightly.
Now for even more exciting news! I am giving away one holiday gift package that can be redeemed at any of the seven locations! Simply head on over to my Facebook page after 10am on Monday the 27th to check out all the details. The contest ends on November 29th, and winners will be chosen within 48 hours.