So you have all the big gifts bought. The presents are wrapped and ready to go under the tree. But, what about the stocking?? What can you get that will be useful, but is cooler than a pair of socks? That's unique, but not something that will be put a shelf and forgotten about.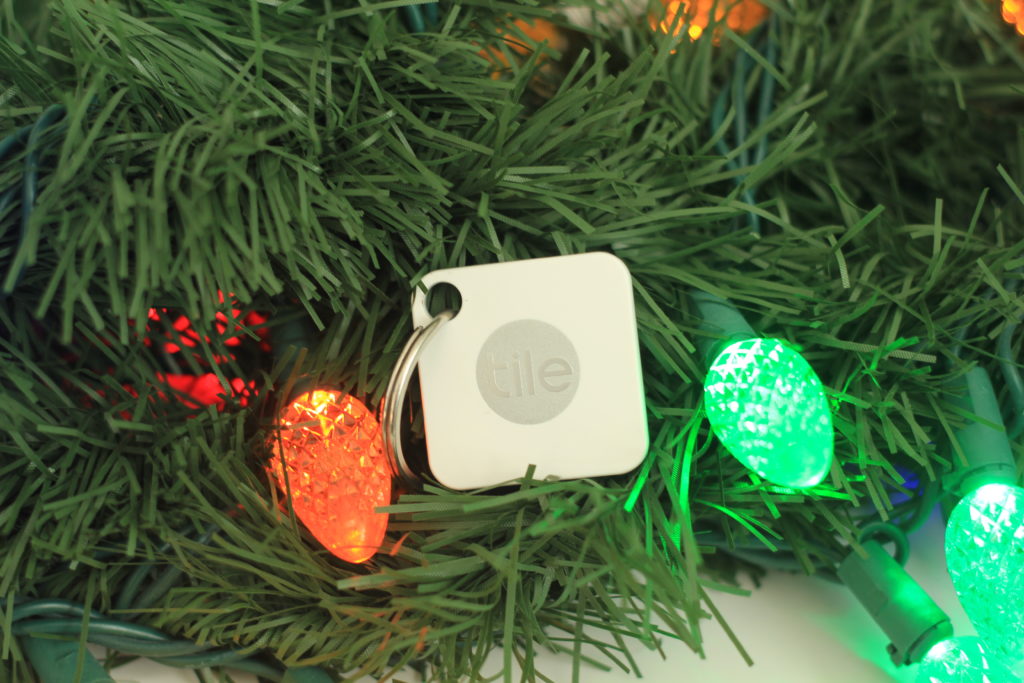 Well, look no further friends. I've got something that is great for just about everyone on your list. It's a little something that your friends and family will thank you for even after the holidays are over. And bonus? It won't break the bank. So what is it? A nifty little product called Tile.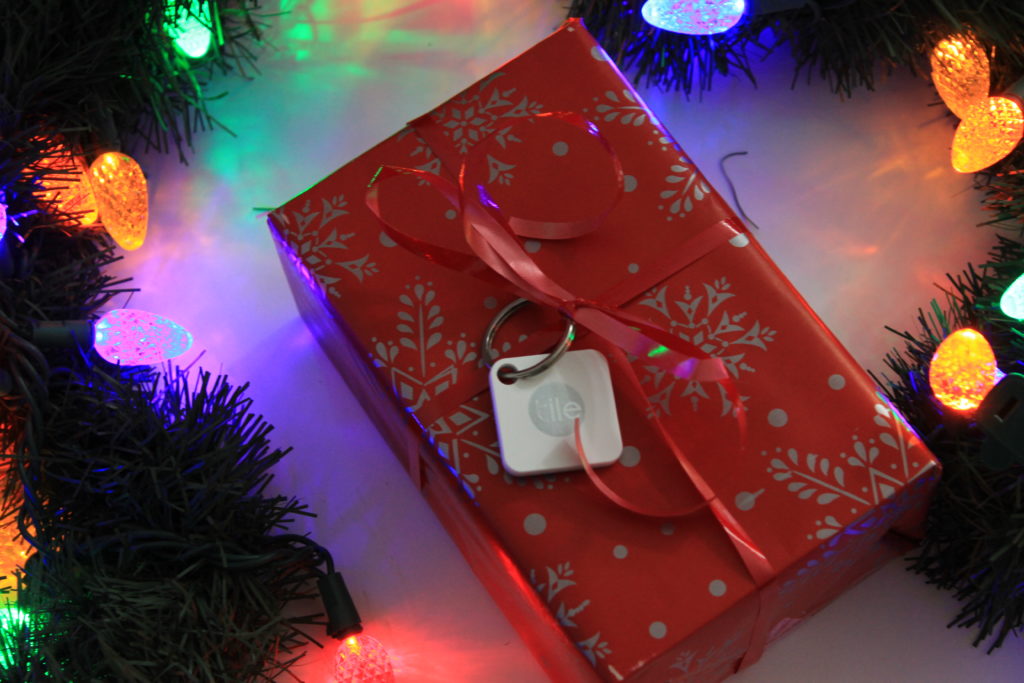 So what exactly is Tile? Well, it's the world's best-selling Bluetooth tracker. You can easily hook, stick, or Slide a Tile onto anything you don't want to loose.  While it's great to use with keys and wallets, that's not all it's limited to. Do you have a friend who loves to travel? Why not give it to them to keep with their passport? Does your child have a favorite toy? Add a Tile to it! Have a friend who loves photography? Attach a Tile to their camera so they always know where it is.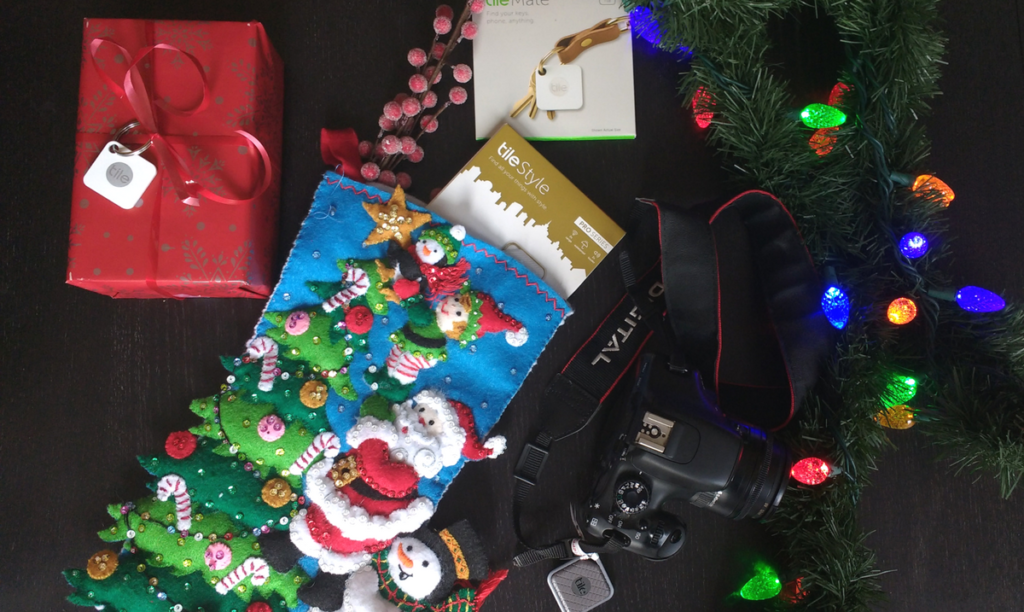 So how does it work? Attach Tile to anything you don't want to lose, then keep track of it with the free Tile app. Make a profile for everything you attach it to.  When your item goes missing simply click find, and your Tile will make a little tune your phone is within a 100-ft range of your Tile, the phone will play a loud tune until you find the object you are looking for.
But, that's not all. You can also use Tile to join the world's largest lost and found community, where friends and strangers can work together to find what's missing. Tile and its community help to locate 2 million items every day! How awesome is that?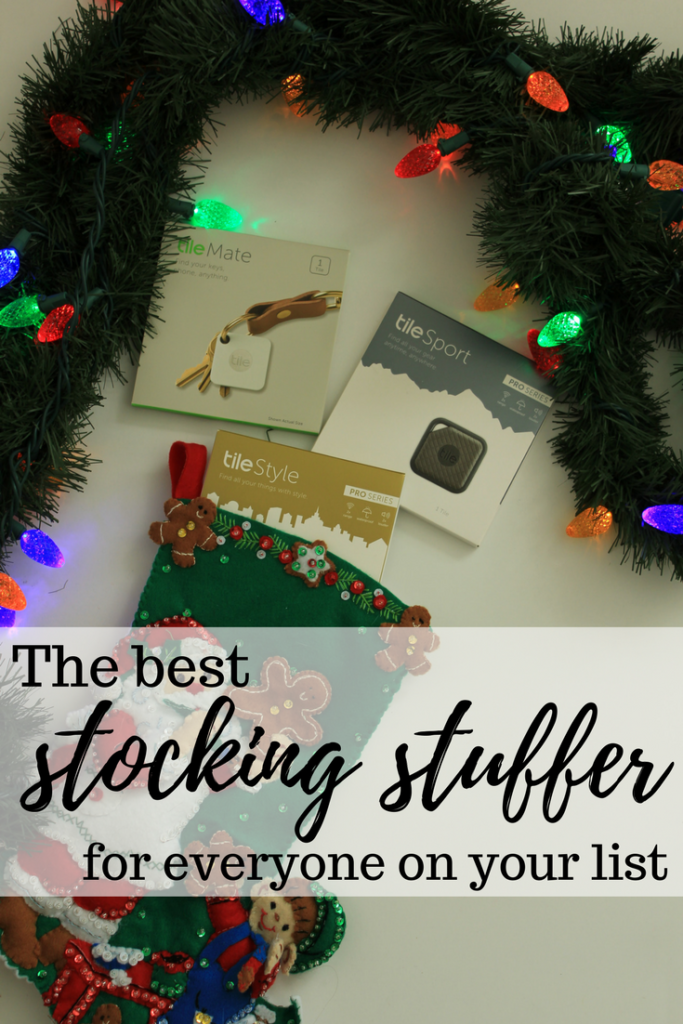 Have I sold you on this yet? Really, it's a great gift for anyone. Head over Plus, Tile multi packs are affordable, and less than $20 each when you buy a four pack. Since they also come with a free gift pouch, no gift wrapping is required. So, head on over to shop for the perfect Tile for someone in your life!