**This post contains affiliate links.  If you chose to purchase via the link I have provided I will make a small commission.  Thank you for your support if you decide to make a purchase.**
If you are anything like me bananas sometimes go brown before you can eat them up.
I hate throwing away food, so I use to them to make muffins, like these Nutella Stuffed ones, or even better, these Double Chocolate Banana Muffins Sometimes though, I'm just not feeling straight up banana muffins.
Enter blueberries.
With blueberry season upon us, we always have lots of blueberries around the house. We love eating them and always have a huge box in the fridge. I thought a banana blueberry muffin sounded delicious, so I came up with this yummy recipe.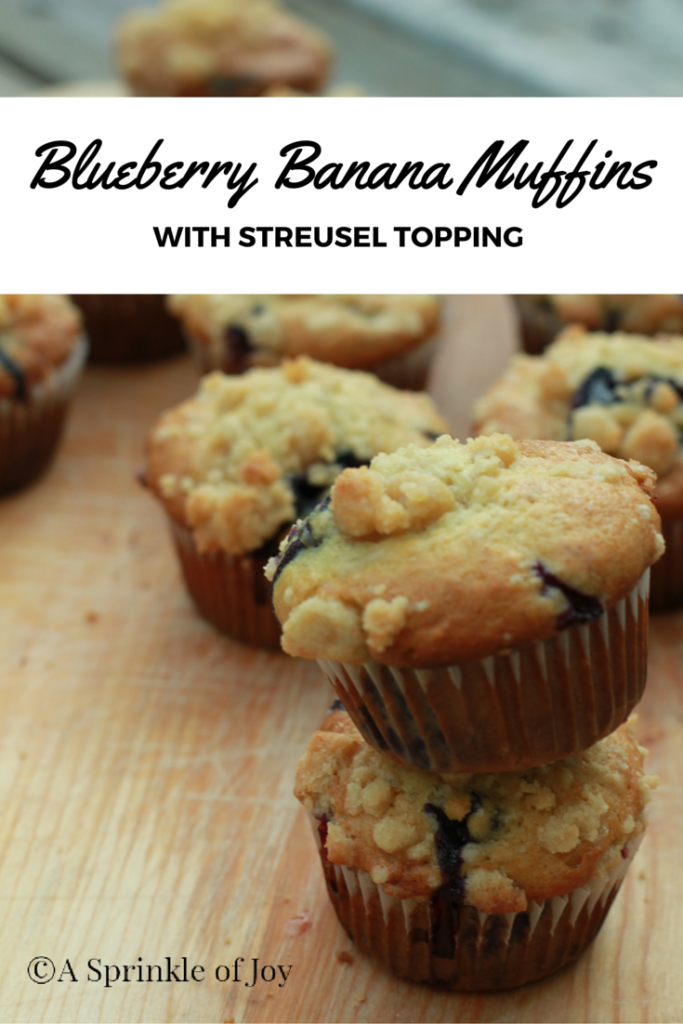 With just a hint of banana, a whole lot of blueberry, and a sweet topping, these muffins are great!
Folks, these are the real deal!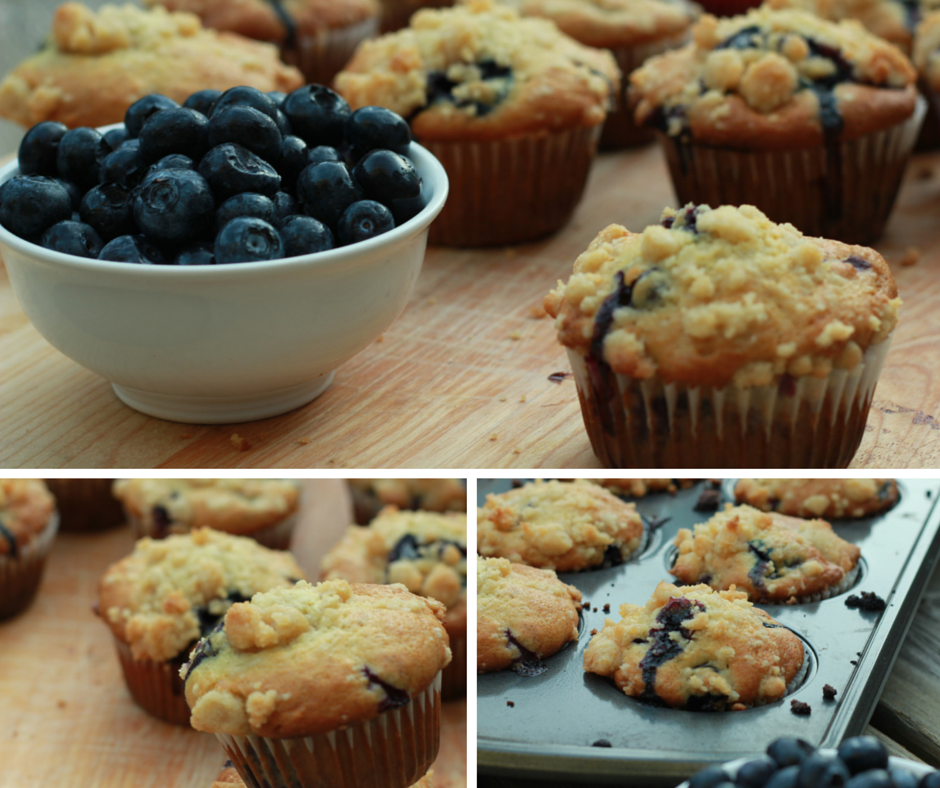 I didn't take many pictures while making them (since I had a little helper with me), but they are pretty easy, so here's the recipe.
These make about 16 muffins. Most of the time when I make muffins I always end up with more than 12, but way less than 24.  When that I happens I use This
muffin tin.  Its great!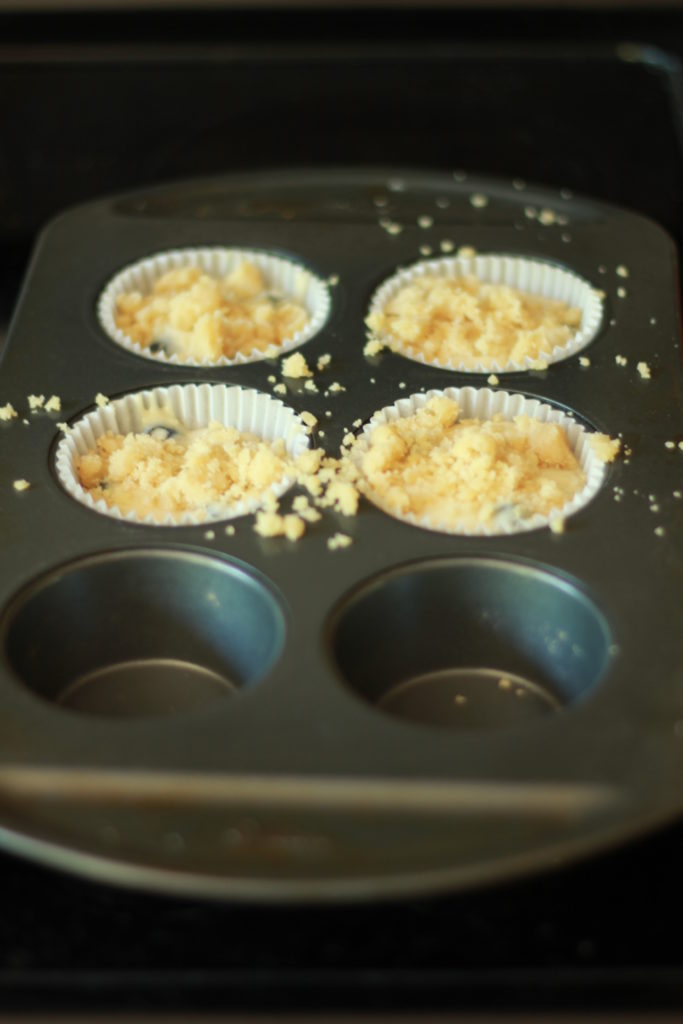 Now, onto the recipe.
2

cups

flour

1 1/4

teasooon

baking powder

1/2

teaspoon

baking soda

2

bananas

3/4

cups

sugar

1/3

cup

canola oil

1

egg

2

teaspoons

vanilla

1/2

cup

milk

2

cups

blueberries
1/8

cup

brown sugar

1/4

cup

sugar

1/2-3/4

cup

flour

1/2

stick

butter
Preheat oven to 375 degrees.

Mix flour, baking powder, and baking soda in a bowl.

In a mixer beat bananas. Then add sugar, oil, egg and vanilla.

Alternate adding dry ingredients and milk into the banana mixture. Beat until just combined, do not over mix.

Fold in blueberries. And scoop into lined muffin tin.

For the streusel topping melt butter, then stir in sugars. Stir in flour until it forms little pea sized clumps. Sprinkle the topping over the muffins.