Did you know that August 10th is National S'mores Day?  Yes.  You heard me right.
National. S'Mores. Day.
Really though, is there anything better than roasting a marshmallow over a bonfire, then surrounding it with chocolate and graham crackers?  My mouth is just watering thinking about it!
On days you can't get to a bonfire, give these s'more cheesecake bites a try.
Be sure to read to the end of the post so you can check out more s'more inspired recipes!!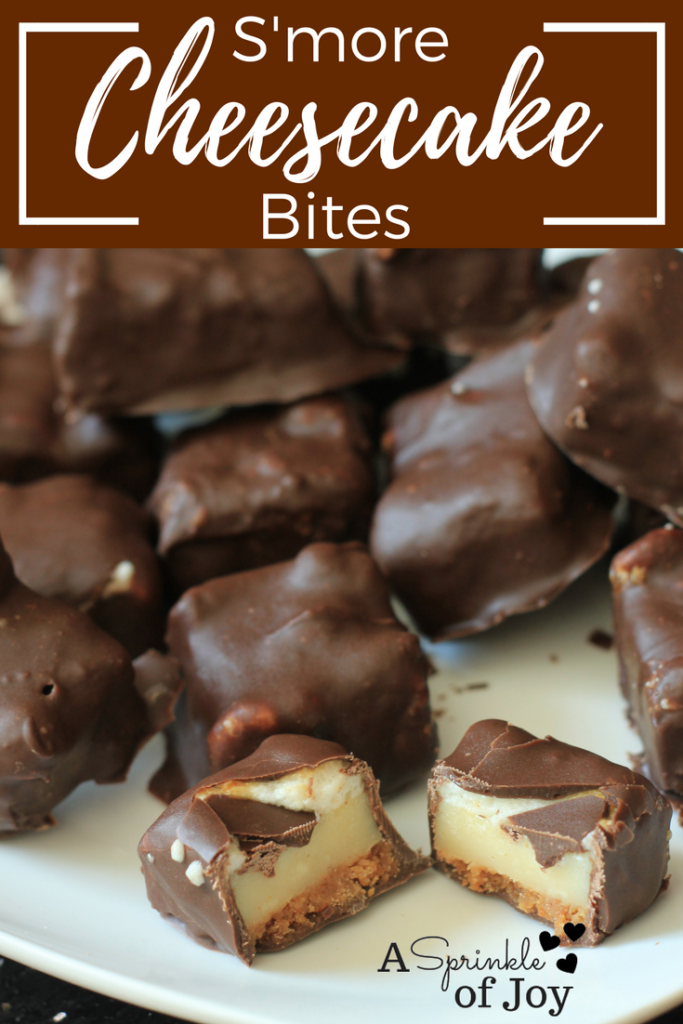 1 1/2

cups

grahm craker crumbs

2

TBS

sugar

2

TBS

brown sugar

1/4

cup

butter
8

oz

cream cheese

1 1/4

cups

toasted marshmallows

1/2

cup

sugar

1/2

cup

yogurt

1/4

cup

cream

1

TBS

cornstartch

2

TBS

flour

1

cup

mini marshmallows
Toast marshmallows by spreading on a foil lined cookie sheet and broiling in the oven for a few minutes. Be sure to keep an eye on it, as they can go from toasted to burnt pretty quickly.

Preheat oven to 325 degrees.

Mix crust ingredients and spread in the bottom of an 8x8 pan lined with tin foil or parchment paper and bake for 10 minutes.

Beat cream cheese. Then add toasted marshmallows and continue to beat.

Add sugar, yogurt, and cream and beat more.

Mix in flour and cornstarch.

After the cheesecake is baked. Spread a layer of marshmallows on it, and toast them by broiling (like you did above). Once again, keep an eye on it so it doesn't burn.

Let cool, then cut into squares, and place in the freezer for about 10 minutes.

Melt chocolate candy bark in a double boiler.

Dip each square into the chocolate, and then place onto a plate lined with wax paper to dry.
I love s'mores and I'm not alone!
For s'more, s'more inspired recipes, be sure to check out these posts!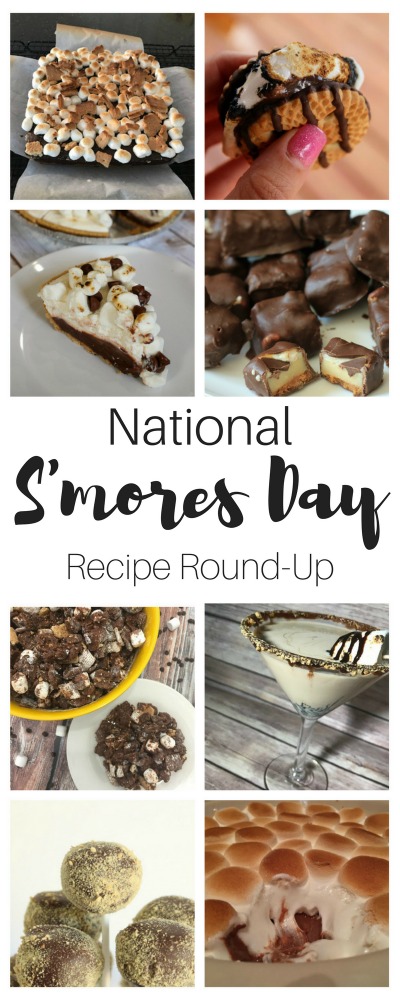 Beth @ Our Pretty Little Girls ~ S'mores No-Bake Pie
Stephanie @ Wife Mommy Me ~ S'mores Muddy Buddies
Sarah @ Foxy's Domestic Side ~ S'more Cake Pops
Heather @ My Glittery Heart ~ S'more Martini
Jessica @ Secrets of a Stay at Hom Mom ~ Baked S'mores
Dara @ Not in Jersey ~ S'mores Round Up
Deena @ Shoes to Shiraz ~ Mess Free S'mores
Becky @ byBMG ~ S'more ways to do S'mores
Danielle @ Sparkles and Lattes ~ Golden Graham S'mores Bars
Emily @ Three Boys and Girl Blog ~ S'more Brownies
Johannah @ The Sirois Family ~ S'mores Dip