I hope everyone had a fantastic Halloween!  Today I'm doing a recap, and joining in with some other bloggers for a link up.  So be sure to link all your Halloween posts up!
If you missed my Halloween weekend post, you can check it out here.
On Monday my mom and dad came over and we all carved pumpkins together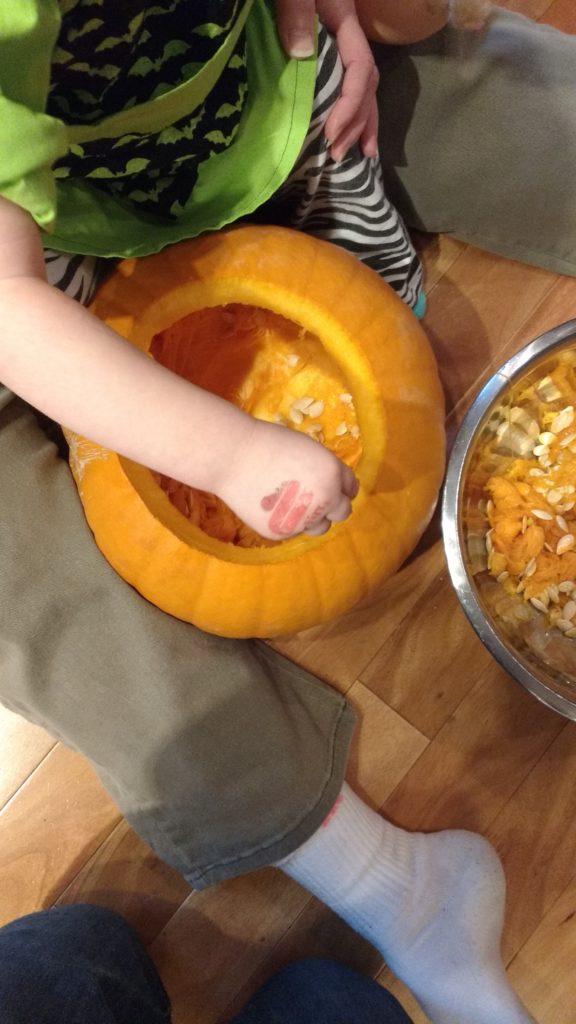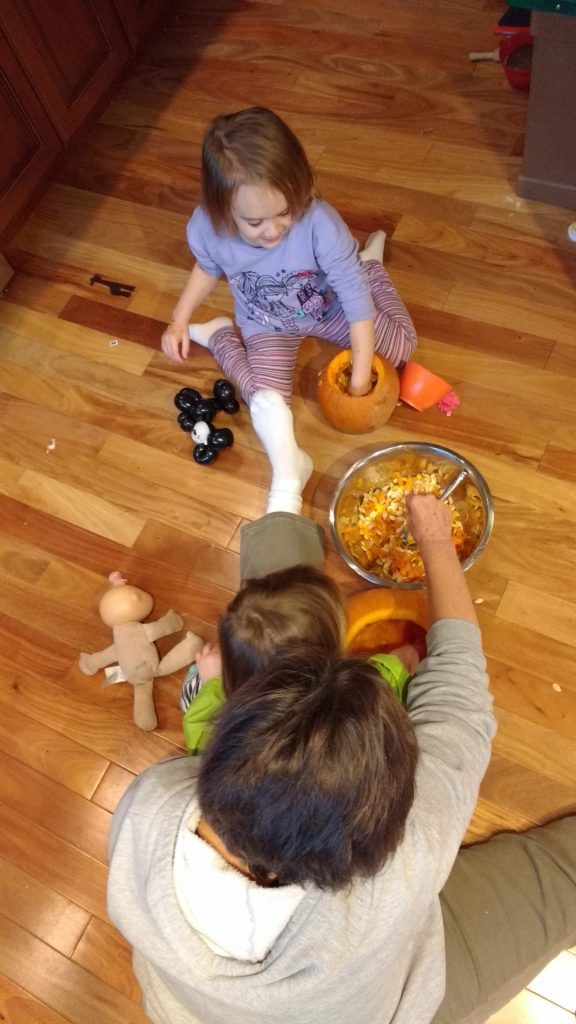 .
I love the girls expressions when cleaning out the pumpkins.  They weren't quite sure what to think.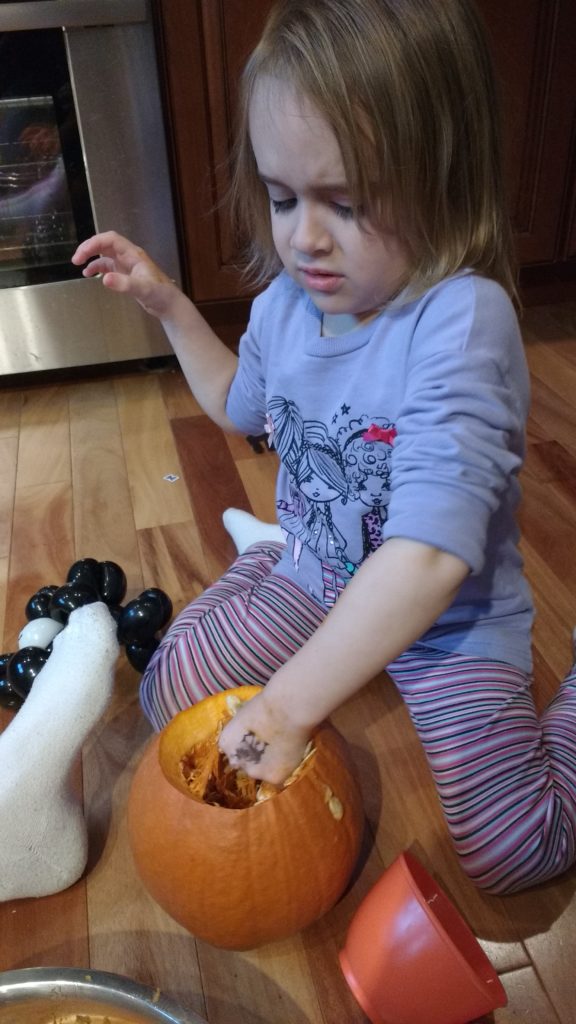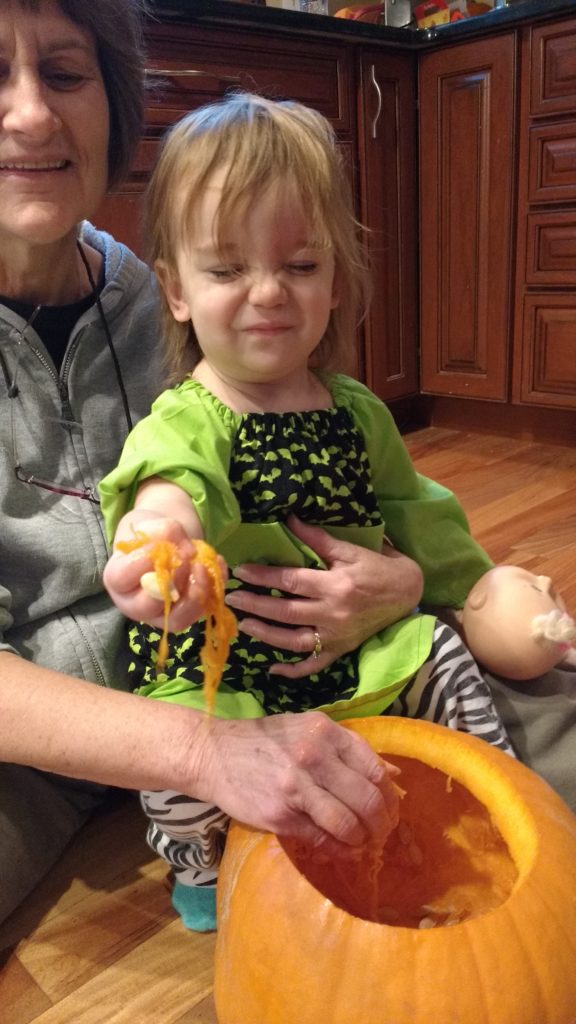 The pumpkins turned out great!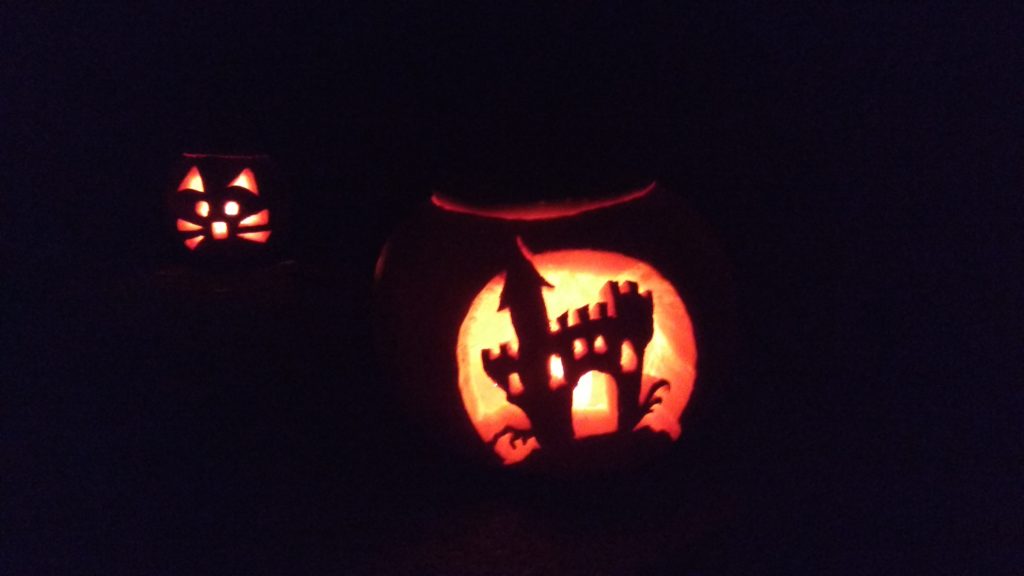 On Tuesday we hung out at home, and then headed out with our neighborhood friends to go trick-or-treating!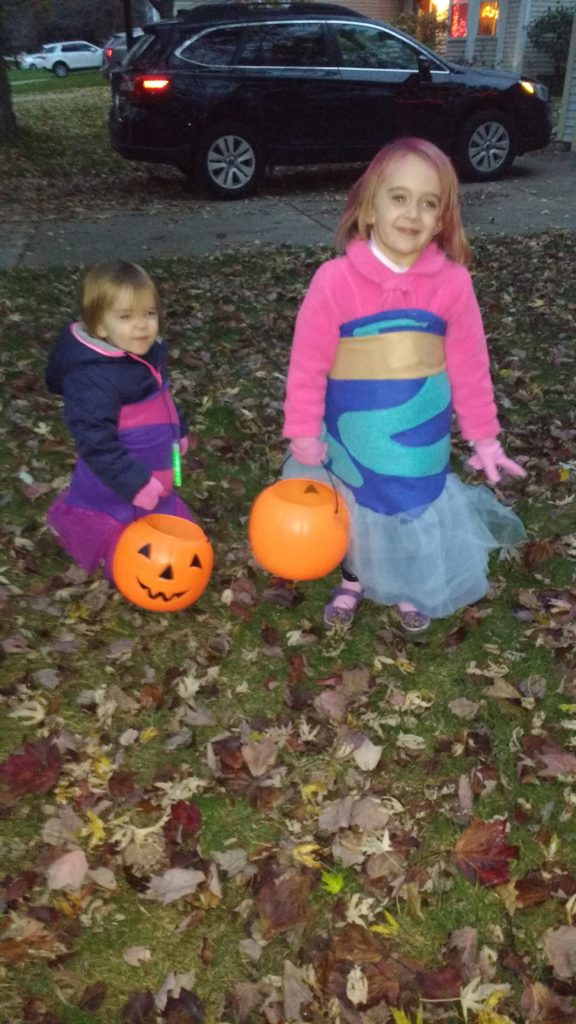 The girls had a blast even if we did have to bundle up in the 30 degree weather.
Can't wait to see how your Halloween was!