Once again I am linking up with Kristin from Taz and Belly for her Little Letters link up!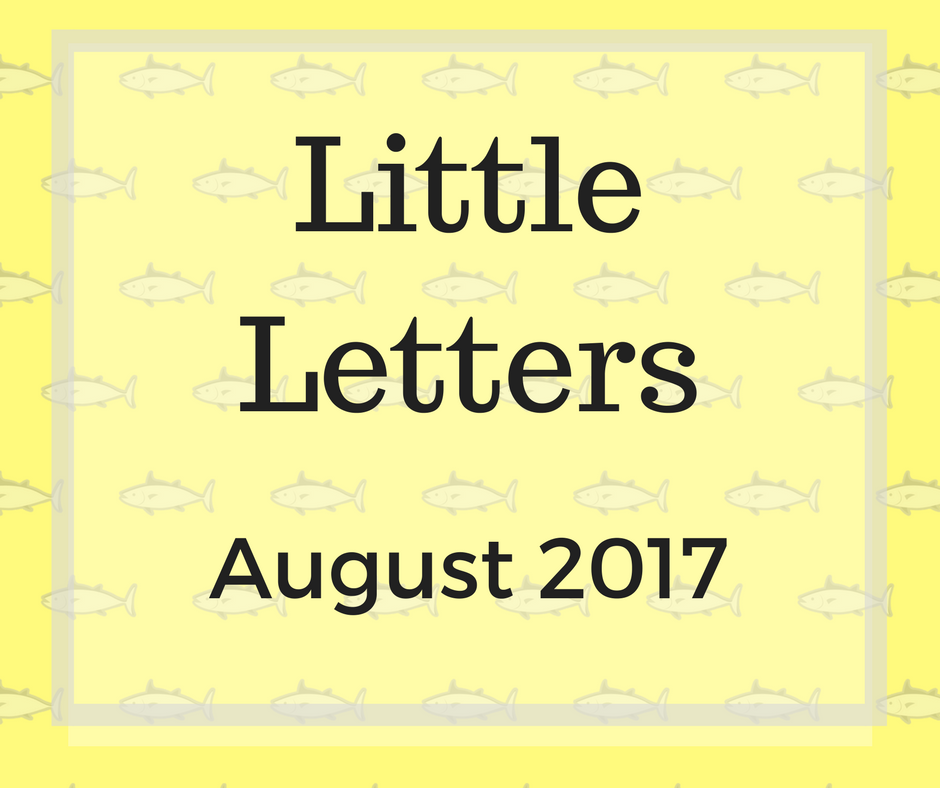 Dear Matt,
Happy 9 year anniversary! We celebrated 9 years on the 9th and I couldn't imagine my life with someone else. Just think, nine years ago we were chilling and drinking in Punta Cana. Not knowing what life would throw at us. Like the fact that we would drive home from our honeymoon from Mami. Word of advice to others, I75 goes across the entire bottom of Florida east to west, before it turns into a North/South road.
Dear Weather,
You gave us a tease of Fall and I loved it! I know it's still summer, so I'm O.K. with the hot weather (for now), but just know I'm counting down the days until it's jeans and a hoodie season.
Dear Annabelle and Autumn,
Thank you for dialing back the screaming and yelling. I don't think mama could handle much more of it. While you still yell and fight, it's not quite as bad. You've been have more playing together moments and I love it.
Dear Purple Hair,
I am very sadden that you are gone. I did not realize that you were a "semi pernament" dye, so you have already all washed out of my hair (that I only wash 1-2 times a week). I was really digging my "punkish" look, and the fact that I dropped a chunk of change on you makes me not happy.
Dear Annabelle,
As the school year is starting and I am so excited for you. I hope that you never loose your confidence, and are always outgoing and eager as you educational journey starts.
Dear Autumn,
I love watching your talking skills grow, and watching you sing Let it Go, is one of my favorite things ever. And, the fact that you let me put your hair in "piggies" is pretty awesome too! On the other hand… you need to stop waking up 30-45 minutes early. Mama needs her time in the morning.
Dear Football,
Soon we will be united. And it will be so good!