So I'm finally back with another felt princess.  Would you believe that I've had everything cut out since summer, but just haven't had a chance to sit down and sew them?  Then main reason is probably because taking pictures during the process can prove to be… difficult.  Especially when I try to do it when both girls are up.  Then all of a sudden everyone becomes very interested in what mom is doing.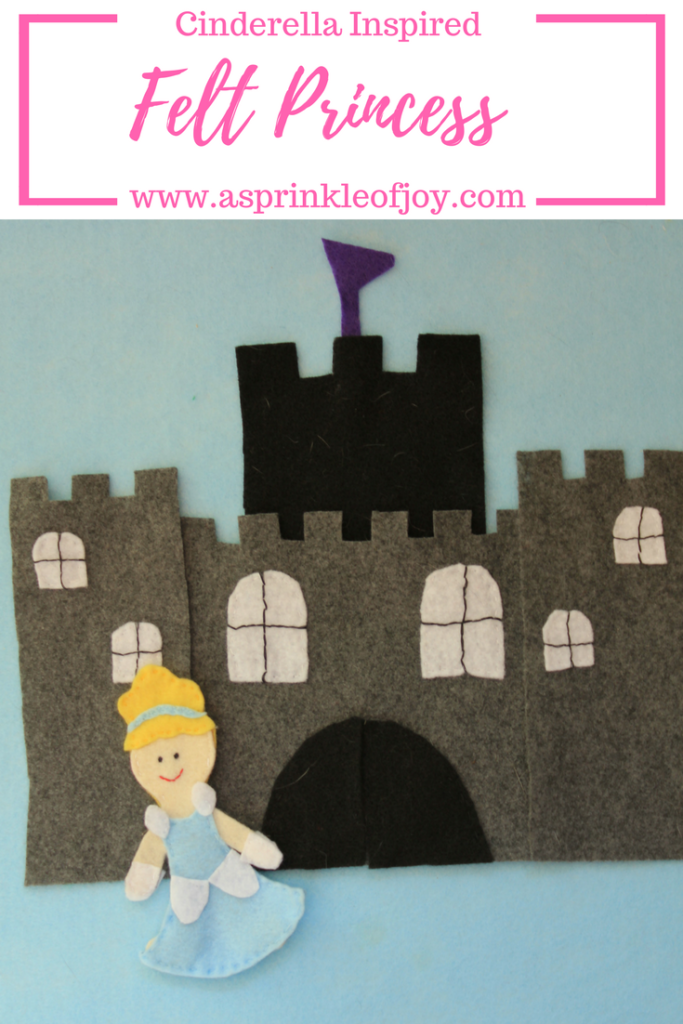 If you missed it, my first felt doll was a Belle inspired, check it out here. At any rate, without further ado, the second princess in the series is ready!
Click here for the free PDF pattern and get your pieces cut out.
STEP ONE:
Cut out all of you pieces. Draw a light face on your doll (you will sew over this later).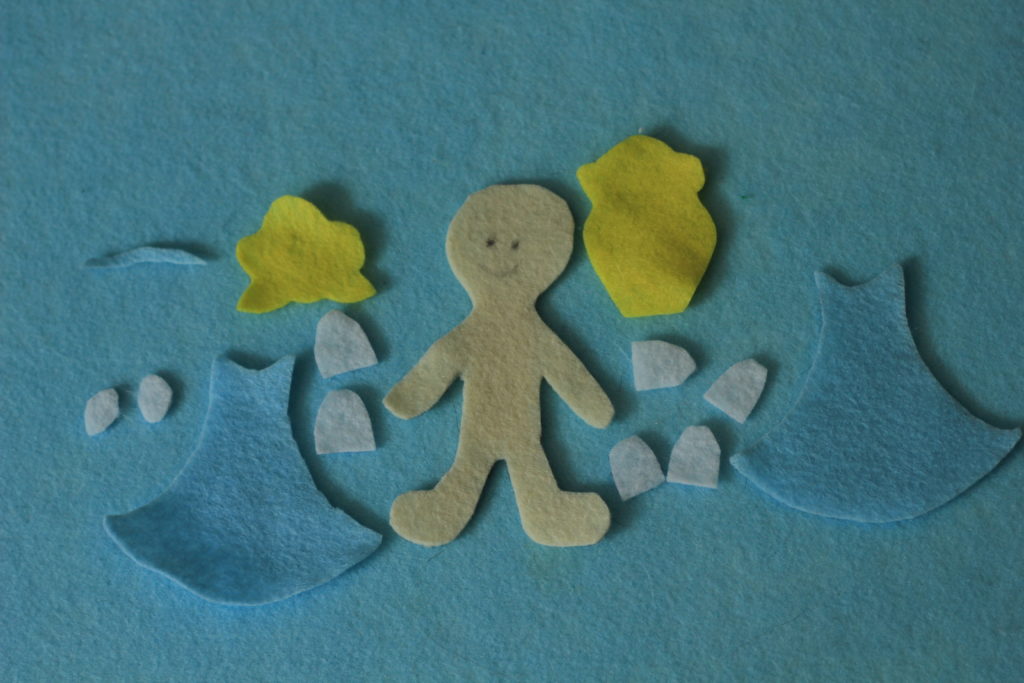 STEP TWO:
Sew the headband onto the hair.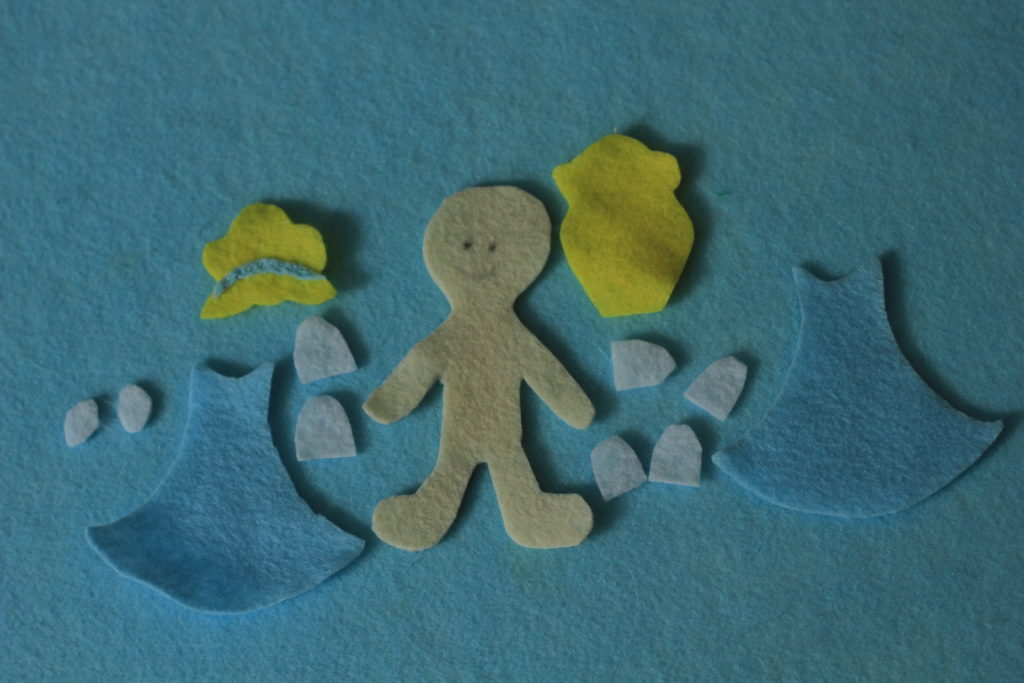 STEP THREE:
Sew the front of the hair on at the forehead.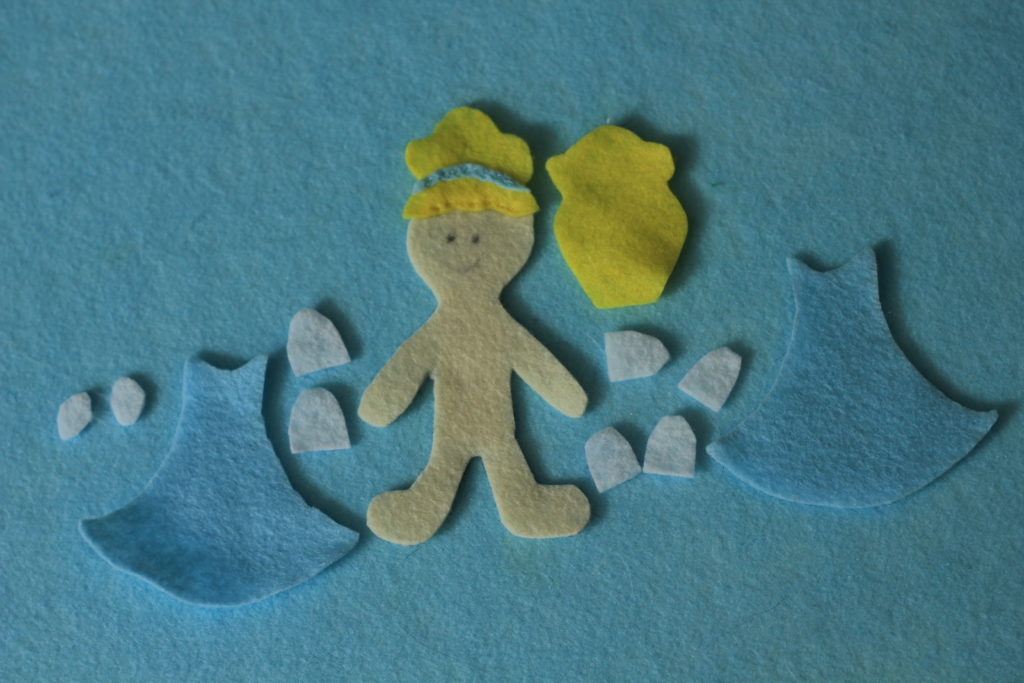 STEP FOUR:
Add eyes and a mouth onto the face.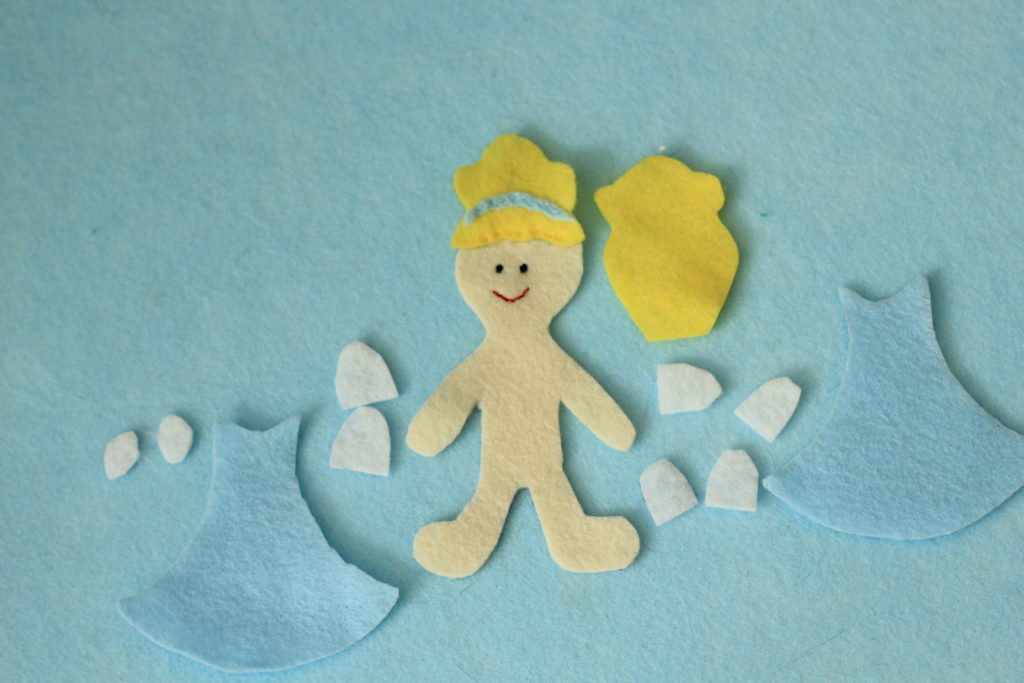 STEP FIVE:
Sew the back and front of the hair together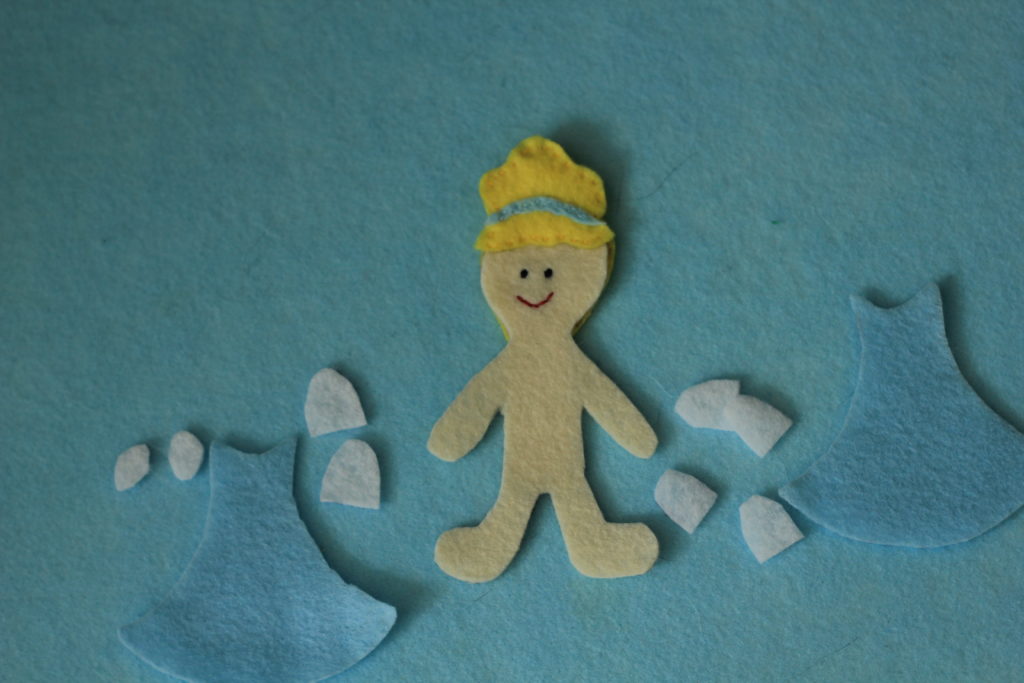 STEP SIX:
Sew the shoulder and hip poofs on.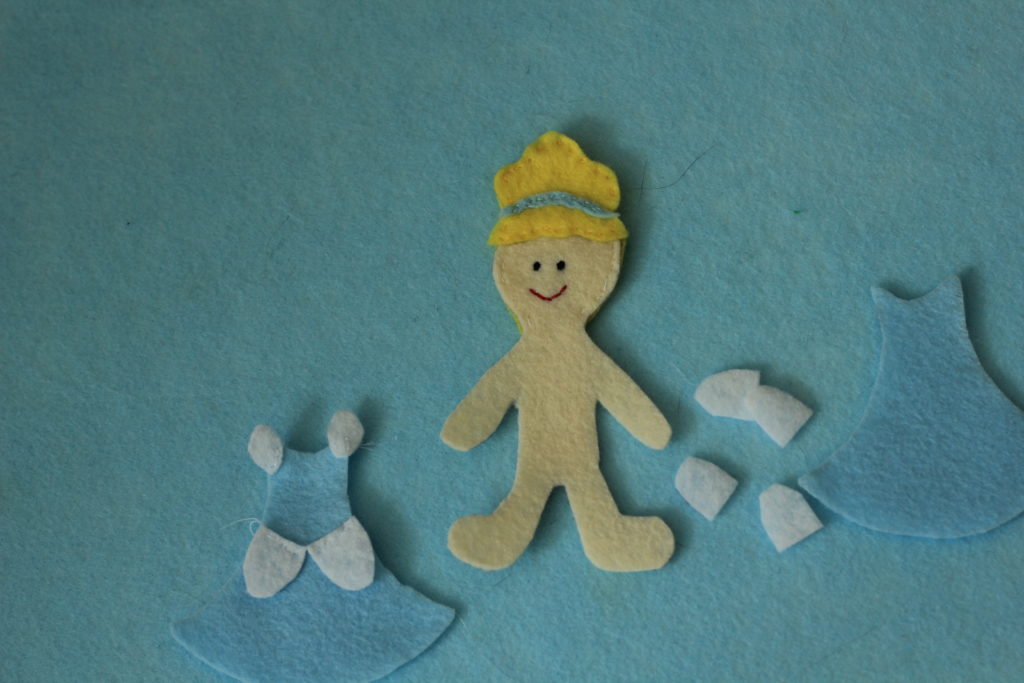 STEP SEVEN:
Sandwich the body between the front and back dress and sew around the edges of the dress.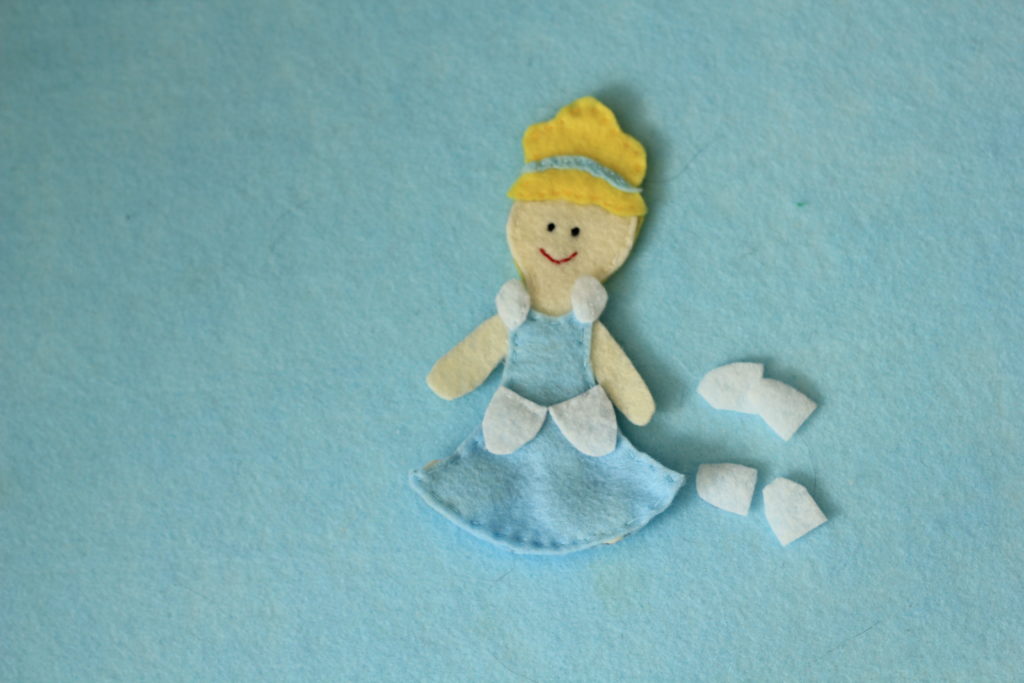 STEP EIGHT:
Sew the gloves on each hand gets a front and a back) and you are done!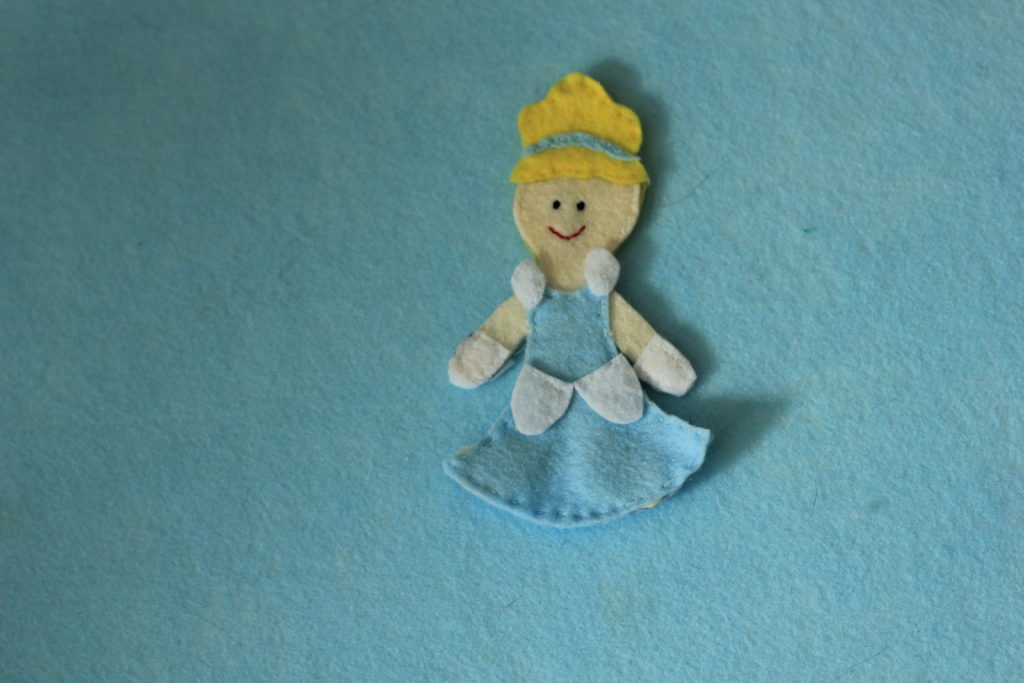 If I didn't have to stop and take pictures, I would say the whole thing would take about an hour start to finish.  Not to shabby if you ask me. 🙂
Plus, if you want to check out another video, Annabelle and I (ok mostly me) made another one. Annabelle did think it was wildly funny though!