I'm glad I was able to make it to Target this month (after totally forgetting last month). I always enjoy spending time browsing, well as much time as my girls allow me to browse.
First stop (after a Starbucks treat) was the dollar spot, where I spied…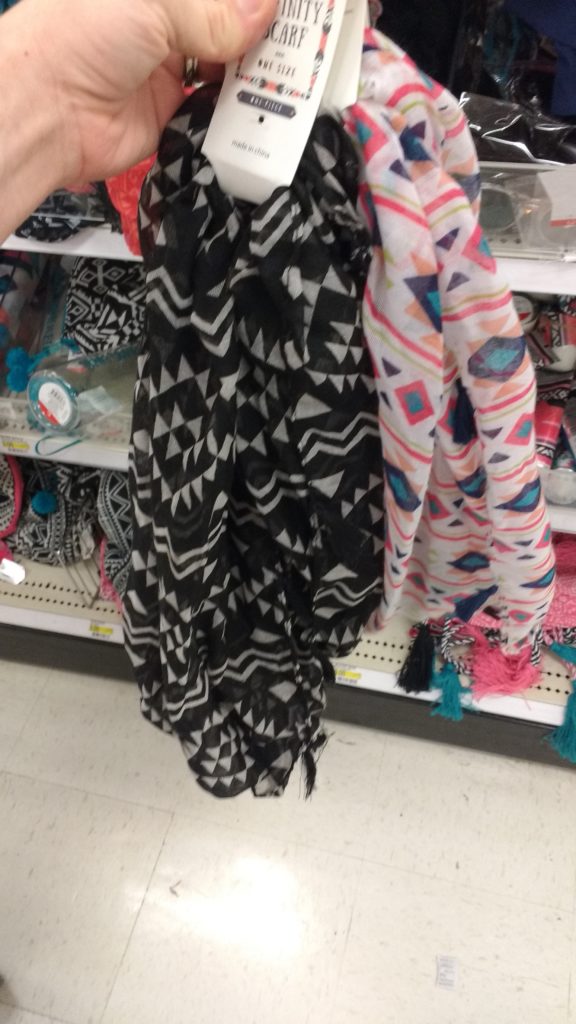 More scarves!
This cute little tic-tac toe game.  I don't think Annabelle will quite get the concept of the game yet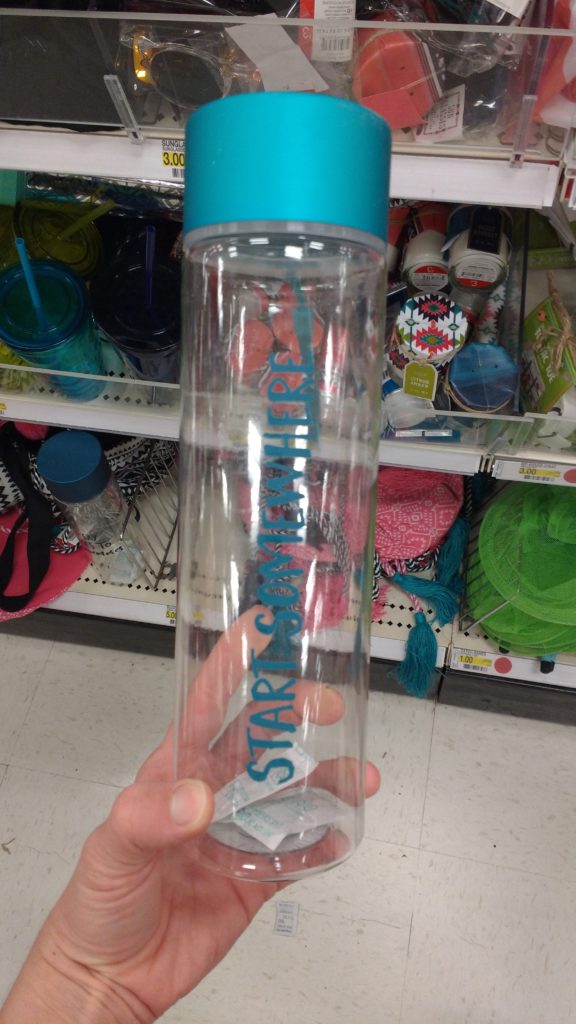 This water bottle.  I've been thinking about getting a new one, but am still on the fence of what kind I want.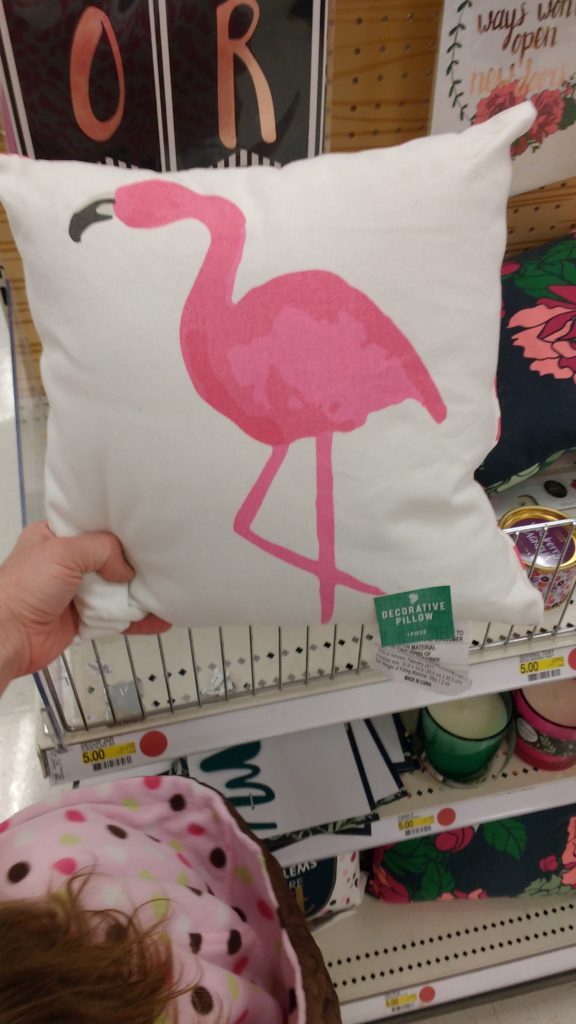 This totally adorable pillow.
After the dollar spot, I headed to the clearance clothes.  This shirt made me laugh, but it was over my $10 limit.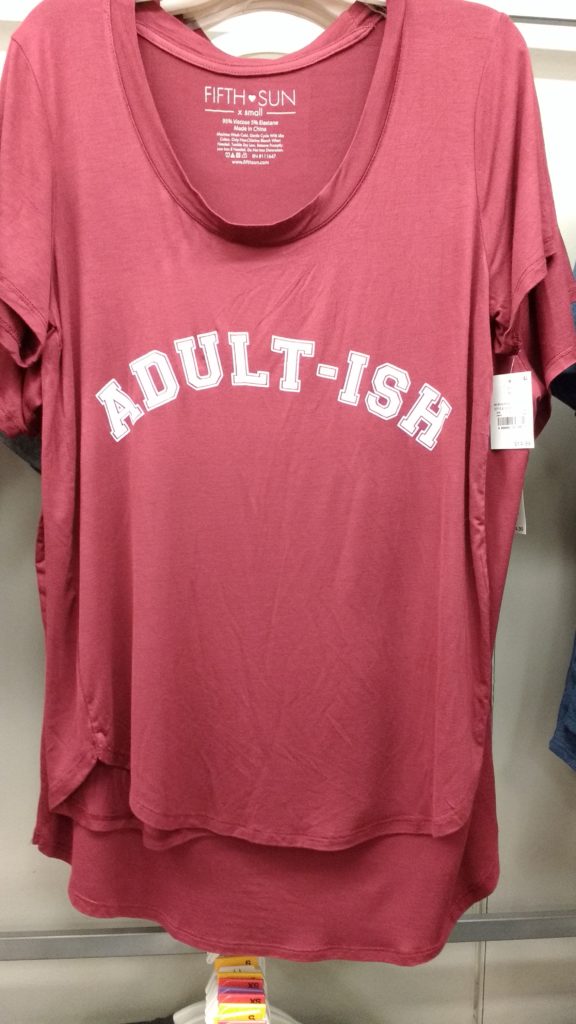 After that I made my way to housewares.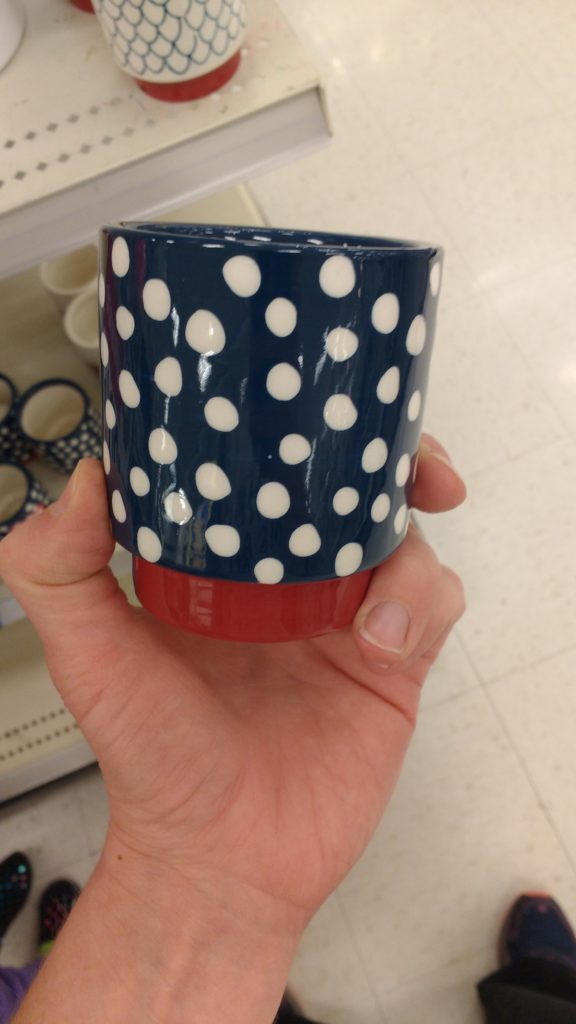 I thought this was a cute little holder, but honestly have no idea what I would do with it.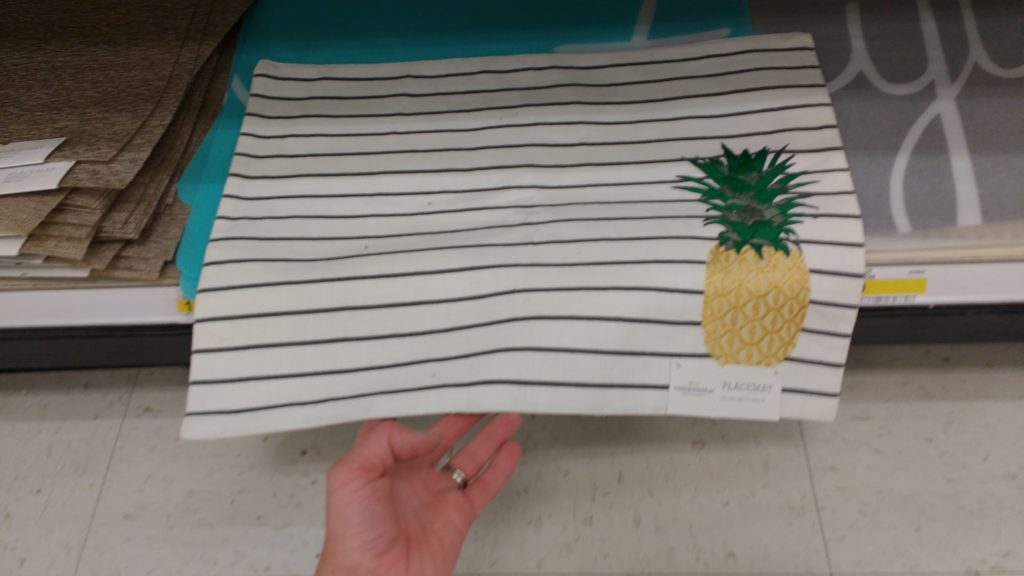 This pineapple place mat just screams summer right???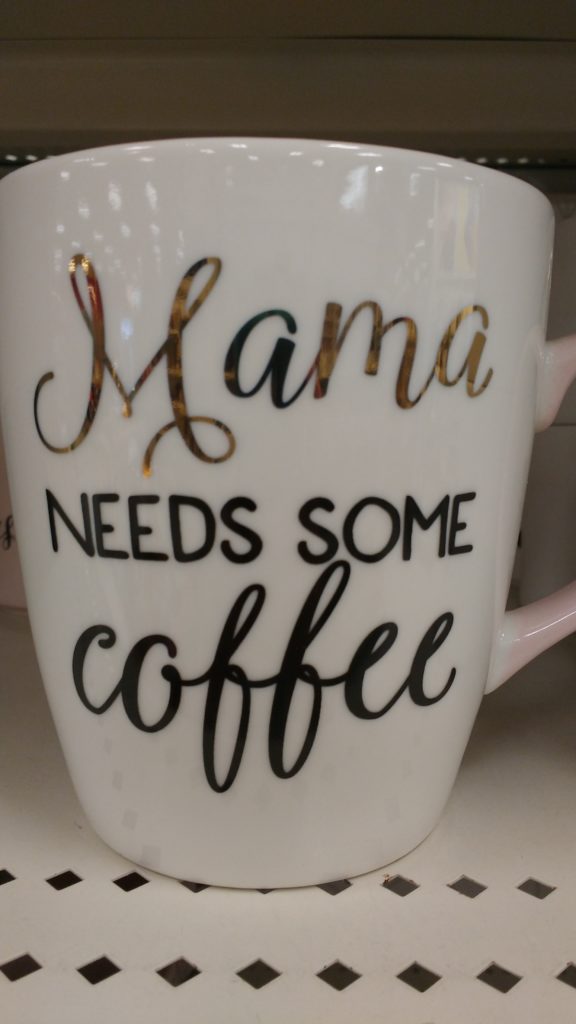 Can I get an #amen?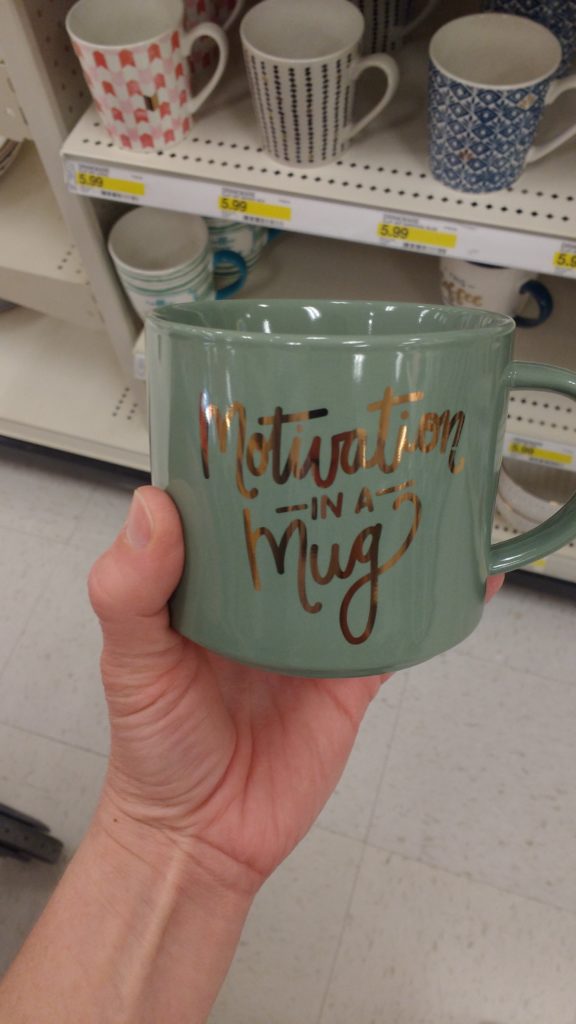 #Truth.
So what did I end up getting?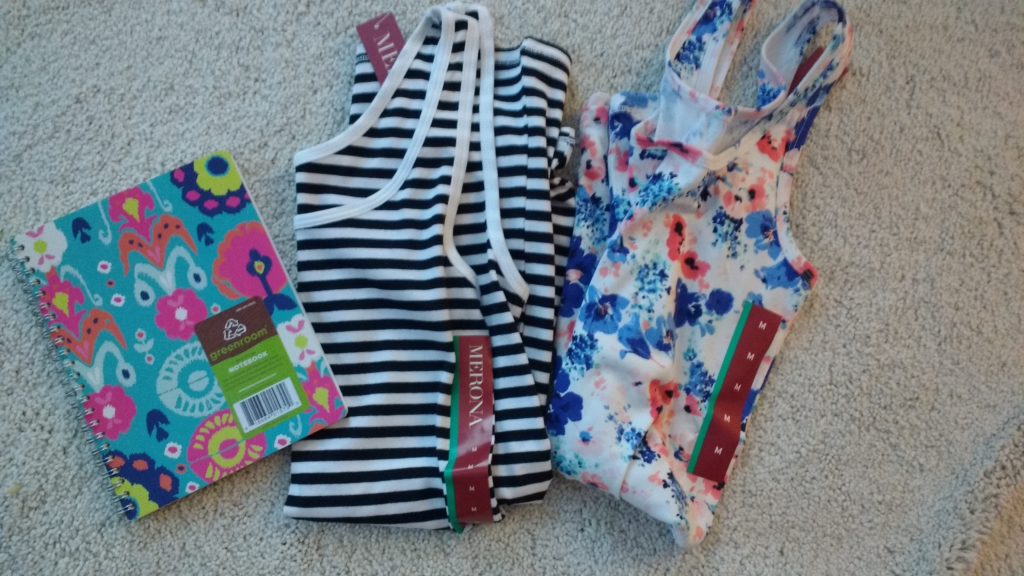 The flowery tank top was on sale ($5, I think… I don't remember, and I already tossed the receipt) and the striped one was found in the clearance section (maybe $4??) and the notebook was $3.  Clothes were 20% with cartwheel, so I think my grand total was around $12.  A bit over, but not too bad.  I hope to use the journal as a "gratitude" journal, writing things I am thankful for each night. I haven't started yet, but hopefully soon!