I hope that everyone had a great week and is as excited about the weekend being here as I am!
Without further ado…
ONE: ON THE BLOG
If you've missed anything, here's what's happened on the blog this week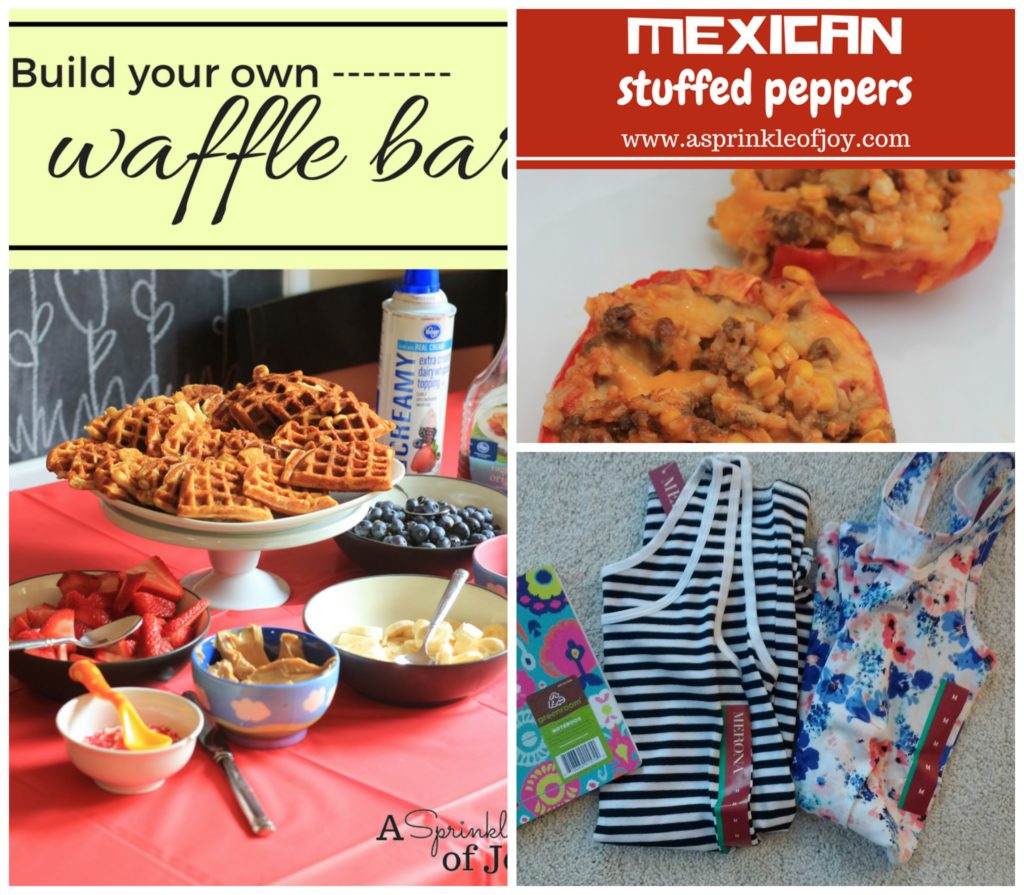 I shared my Target Challenge finds
Made a yummy stuffed pepper recipe
Showed you how easy it is to create a simple DIY waffle bar
TWO: DIA
Today we will be heading to the DIA (the Detroit Institute of the Arts) with my childhood friend Abbey. I'm not sure how long the girls will last (since it's not exactly a "hands-on" place), but am excited for them to experience something different. I'll be sure to take pictures when I can! I think the most famous mural at the DIA is the Diego Rivera Mural of the auto industry.
THREE: BUCKET LIST CHECK
So I haven't made as much progress as I have wanted with this bucket list. I'm going to go ahead and blame it on the fact that the girls have been sick/dealing with allergies all month. Seriously though, between the two of them I have taken them to the doctor four times…. Four! In one month! And I'm not one to jump at going to the doctor. But, they both have coughs that just won't quit…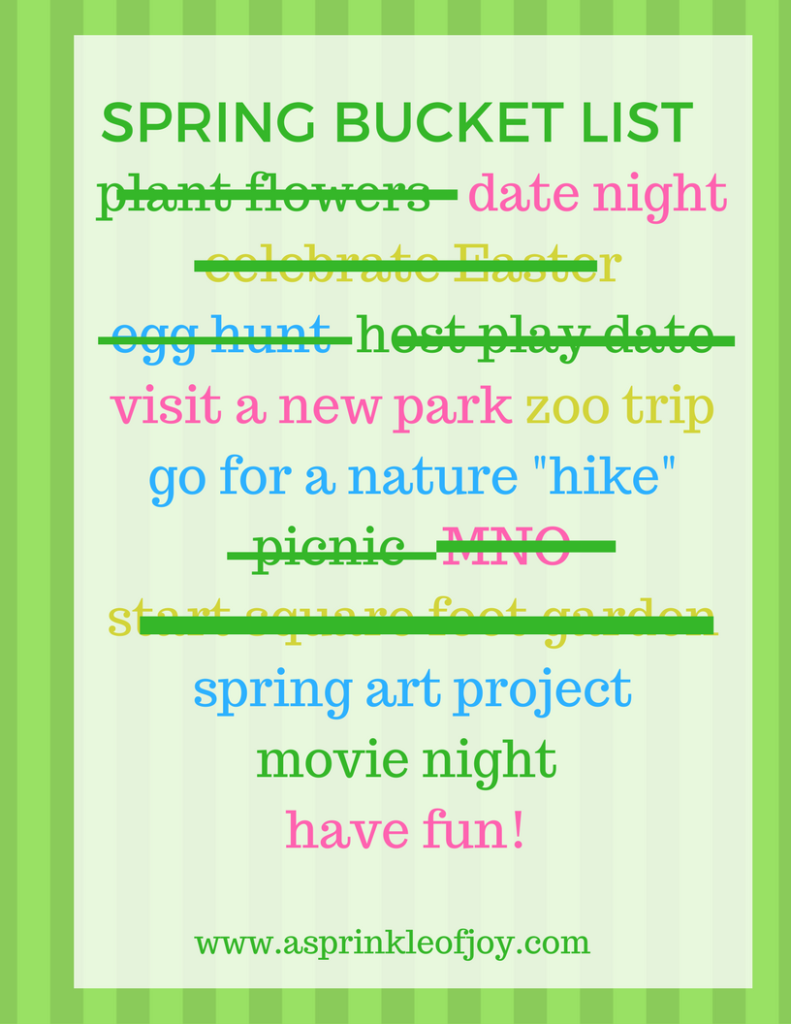 But what have we done?
*hosted a play date: We had friends over for a waffle play date It was a lot of fun, and I may host a play date with my mom's club friends.
*started the square foot garden: well this is really an "ish". The garden has been weeded and the the string has been tied. We also started the tomatoes, basil, and jalpeno peppers inside about 1-2 months ago. I think things will b ready to plant soon.
FOUR: FAILED POSTS
This week as been the week of failed posts. I had a few trifle recipe posts planned, but when I sat down to look at the pictures I took, I just couldn't do it. I was slightly disappointed, but figured at least now I have an excuse to make them again! So stay tuned in the next few weeks.
FIVE: THINKING ABOUT SUMMER
I've been thinking a lot about summer, and how I want it to look. One thing I hope to do is not be on social media as much. I'm not going away, just going to try not to stress as much about getting that perfect Instagram shot, or growing my followers. Do I still want that amazing picture and to grow my followers yes, of course. But I want to enjoy the summer with my girls and family more. 🙂