So yesterday I shared the recap of my 2017 goals, now it's time to dive into 2018! I'll be honest though. The new year is always a little bit hard for me. After Christmas is over I always get a little case of the blues, and sometimes (like this year) they are a little harder to shake. But I'm looking over these goals and am trying to start the year off on a positive note. So here's to getting things accomplished!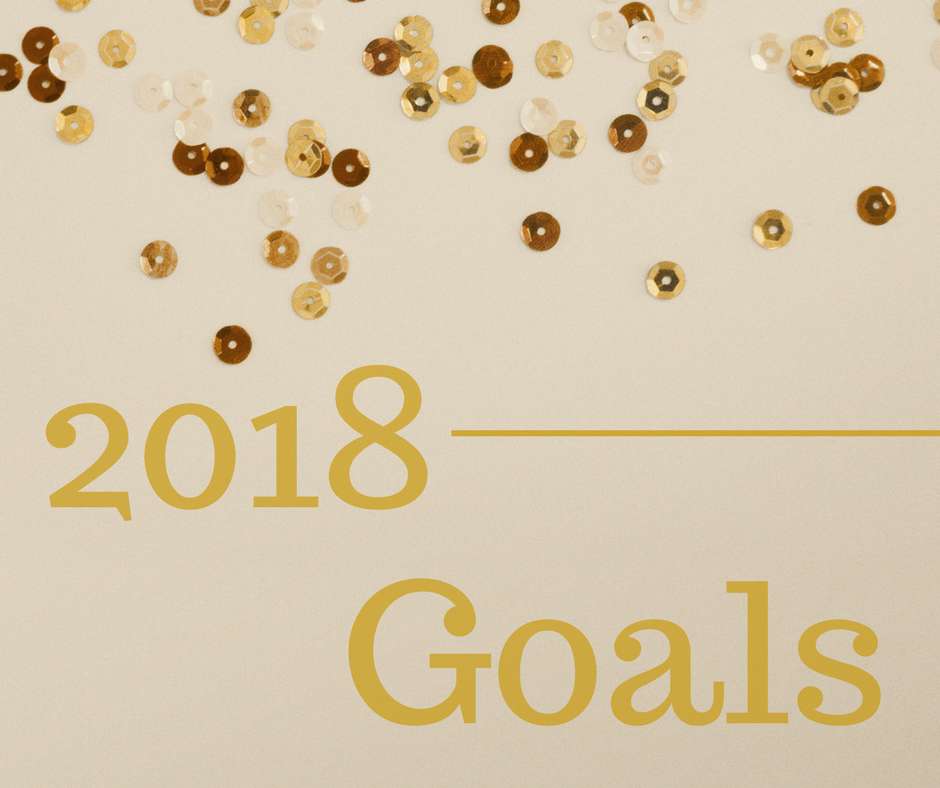 Blog
~Blog smarter (not necessarily more)*
~Up my Pinterst game
~Get to 10K pageviews a month
~Plan ahead
~Start a newsletter
~Grow my email list
*I am hoping to get a better schedule figured out. Do I want to grow my blog? You betcha. Do I want to burn myself out like I did last year? No. So, I want to blog smarter. How that is going to look is up in the air.
Check out my #goals for the #newyear! What goals do you have?! #blogger #bloggoals #mom
Click To Tweet
Personal
~Try to not be so easily frustrated
~Submit a recipe to Taste of Home
~Start a bullet journal for a Bible Study
~Spending some one on one time with Annabelle before she starts Kindergarten (?!?!?!)
~Send Annabelle to Kindergaten
~Be present (aka not as much multitasking)
What about you? What are your goals for the New Year??