**I am pleased to be partnering with Goldfish Swim School to bring you this post.  While they are providing lessons free of cost to me, all thoughts and comments are my own.**
As I mentioned in a post early this week, last weekend we attended Goldfish's Water Safety Day. Family swim, Kona ice, meeting bubbles. A fun time was had by all!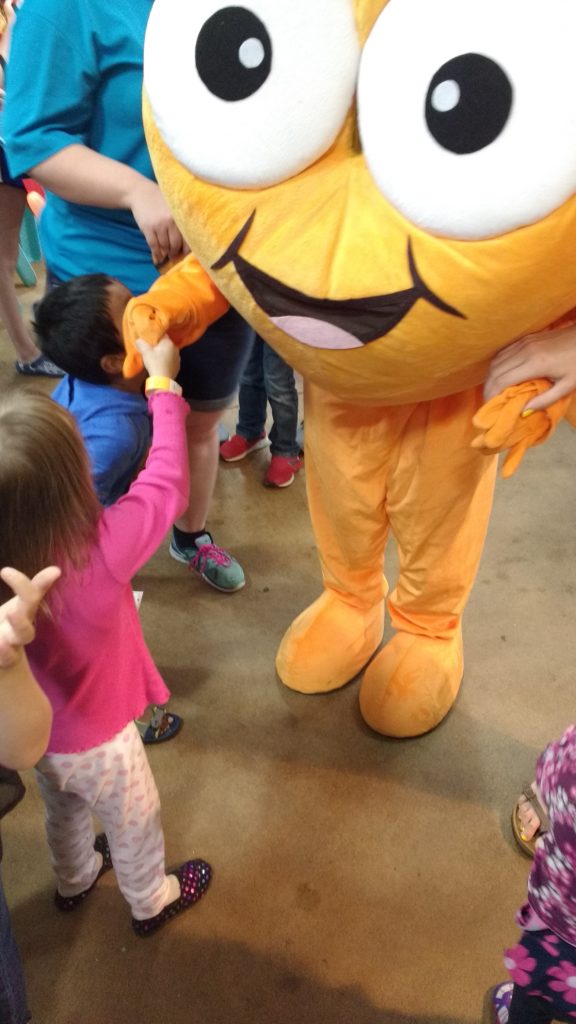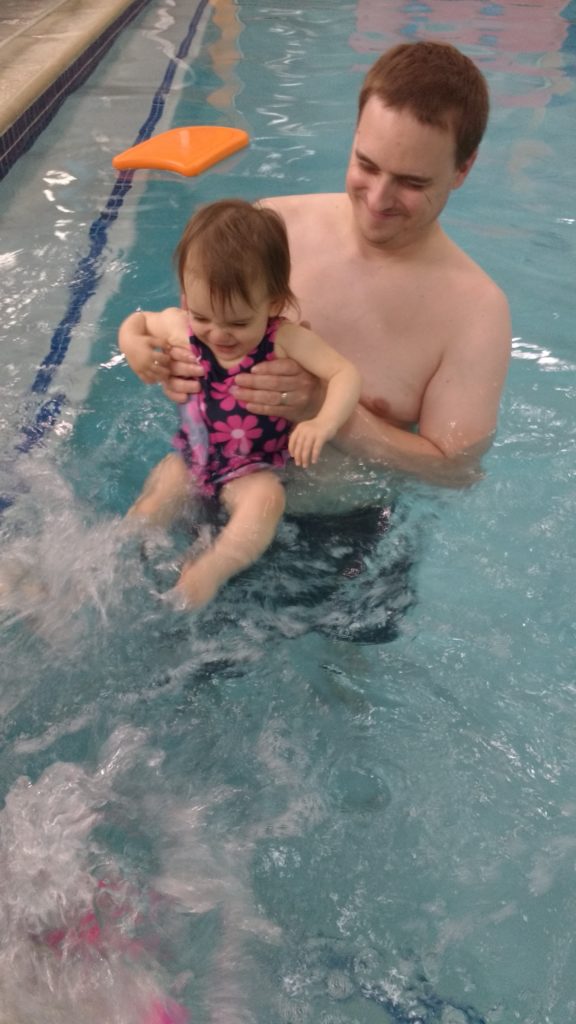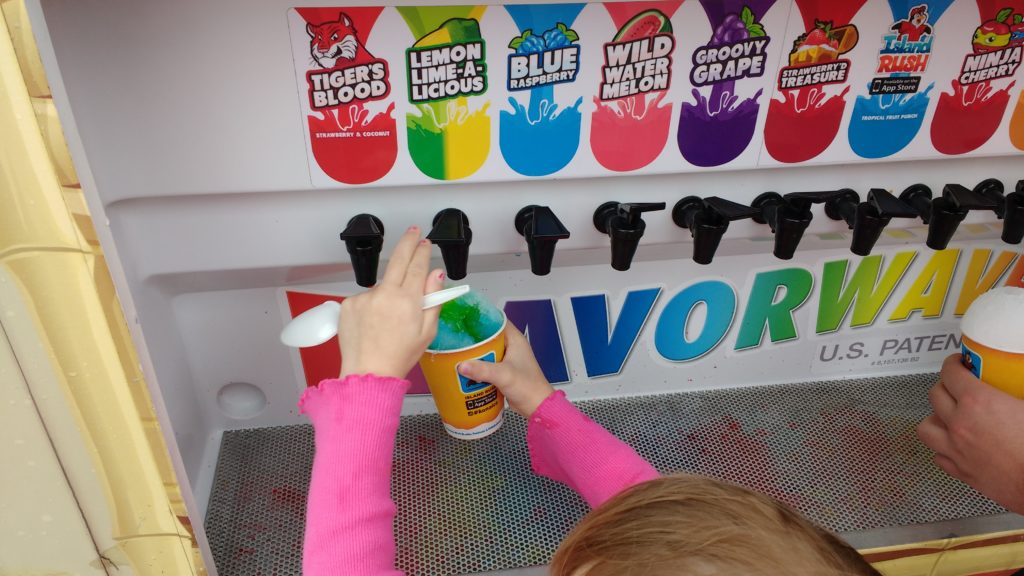 The main focus of the day? Water Safety! With summer right around the corner, it remains important to teach children the skills they need to be safe in and around water. Already I have heard news stories of children who have drowned, and unfortunately I'm sure I will hear more as the weather continues to warm up.
Besides signing your kids up for lessons, and teaching children not to go into a body of water without an adult, what can you do? What happens when they forget? Or they aren't paying attention? What happens when you turn your back for one second to check on another child? While children always, always, always (did I say ALWAYS?) need adult supervision around water, that doesn't mean they shouldn't have skills should they find themselves in situation.
I don't say these things to scare, but to be aware. That's why we like Goldfish Swim School.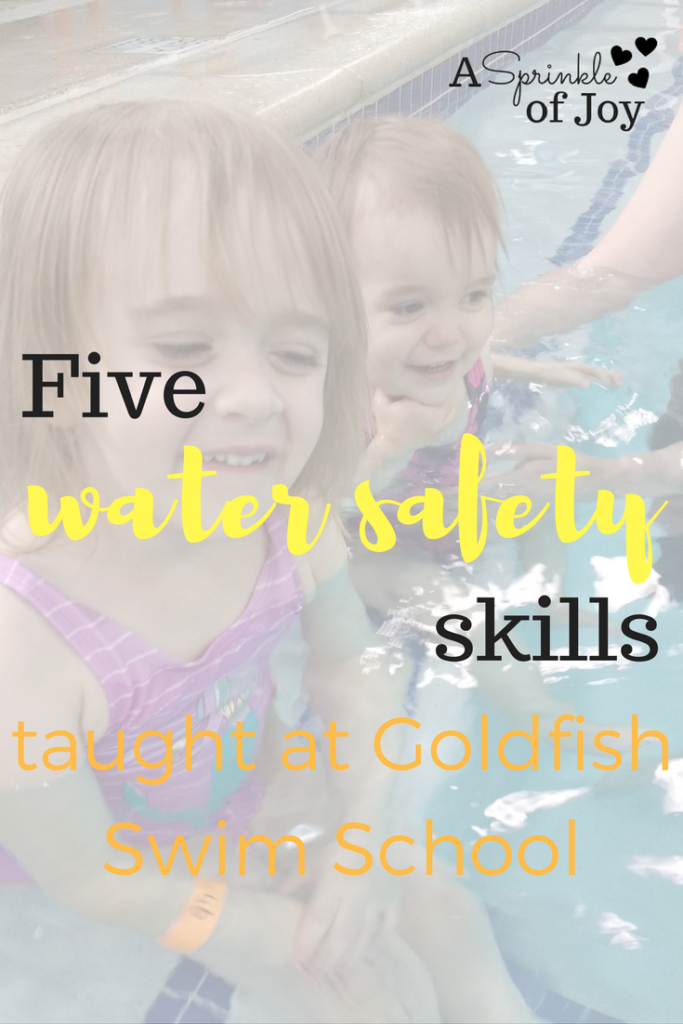 At Goldfish, not only do the instructors teach swimming skills each lesson, but they also teach water safety skills. Here are skills that my girls practice at every lesson.
1. Elbow, Elbow, Tummy, Knee, Knee: This is what we say every time we encourage our kids to climb out of the water. Annabelle also says it in her lessons. It is a skill Autumn now uses at home to climb up onto the couch. Autumn will actually "say" elbow, elbow, tummy, knee, knee, and it is pretty darn cute.
2. Sea Otter Float: This teaches kids to to flip onto their back to float.
3. Click Clack on the wall to a ladder: Annabelle calls this the "crab walk" and requires the kids to pinch the side of the wall, and move themselves to get to a ladder. Although we aren't quite there yet with Autumn, she does practice hanging onto the wall every lesson.
4. Turn around and swim back: Another saying we practice a lot. Every lesson with Autumn children practice falling in the water, and we encourage them to "turn around and swim back". I love that we practice falling in from the wall, or from a float in the middle of the pool. This skill reminds kids to swim back from wherever the fell.
5. Go underwater: Going underwater can be scary. From our first day of lessons with Autumn we have practiced going underwater. The goal is to get kids to close their mouth, reducing the risk of swallowing water. Autumn loves the "dips" we do, and is slowly starting to close her mouth.
So, when you sign your children up for lessons at Goldfish, no only are they learning swimming skills, but important water safety skills. Find your nearest Goldfish Swim School here!