Linking up the Edible Funfetti Cookie Dough with House of Rose for her Inspire Me Please link up!
Last week I posted an edible peanut butter chocolate chip cookie dough recipe.  Today I am going to share with you an edible funfetti cookie dough. It doesn't take much time to prepare and makes enough for a few servings (the amount of dough it would take to make 4-5 smallish cookies).  It would probably taste yummy spread on graham crackers.  It may even work as a fruit dip if you add an extra table spoon or two of milk.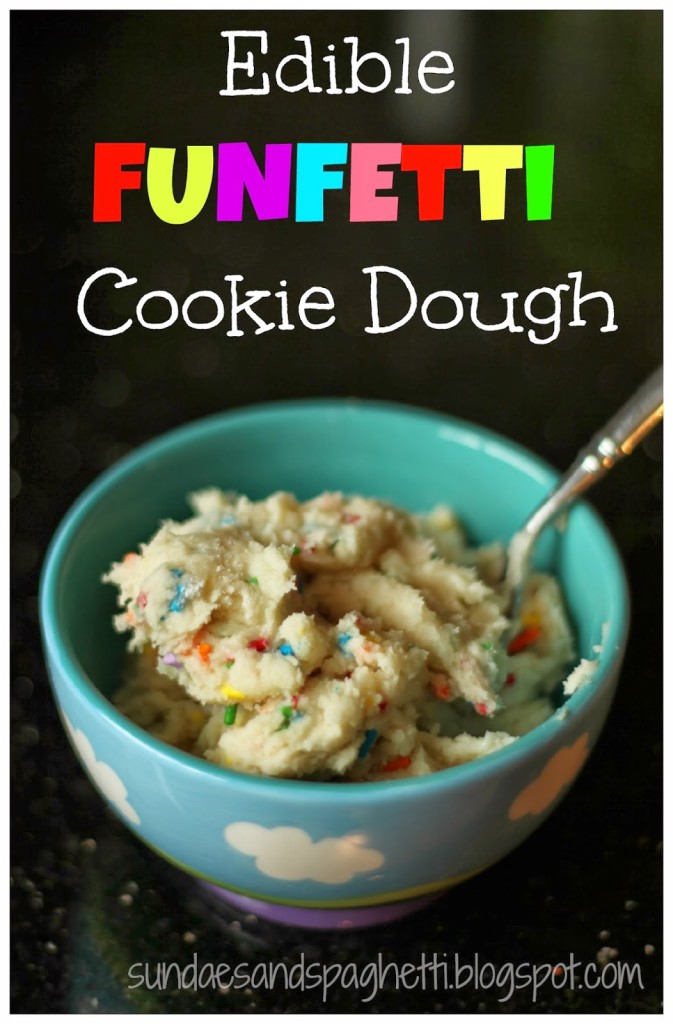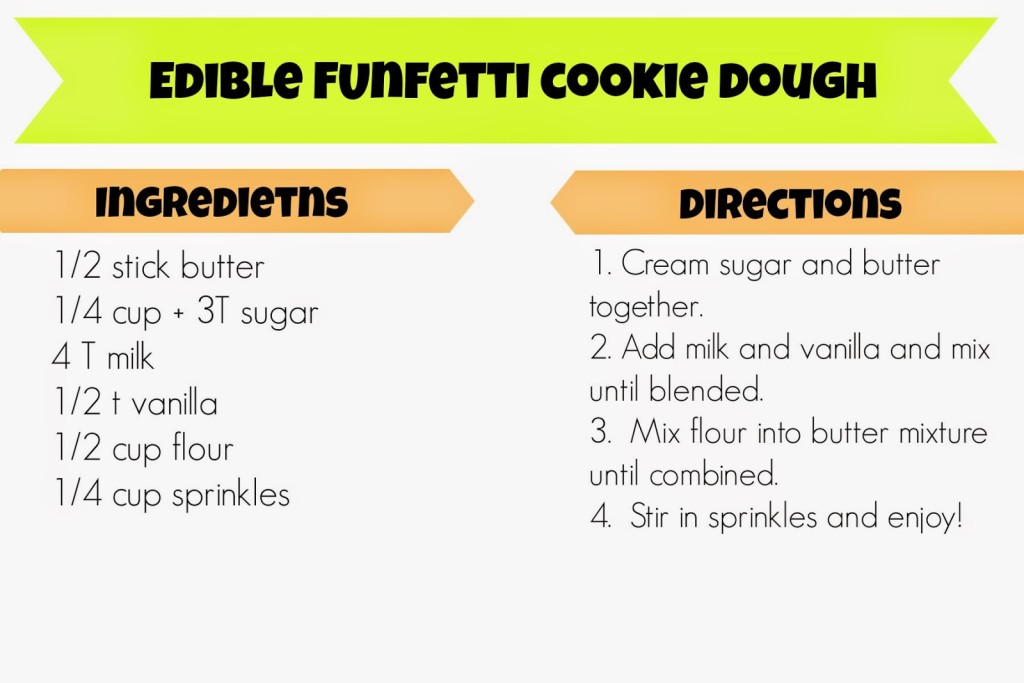 You may also like to check out this edible white chocolate chip cookie dough.  Quite yummy.