Linking up with Mandy at House of Rose and the Merry Monday crew.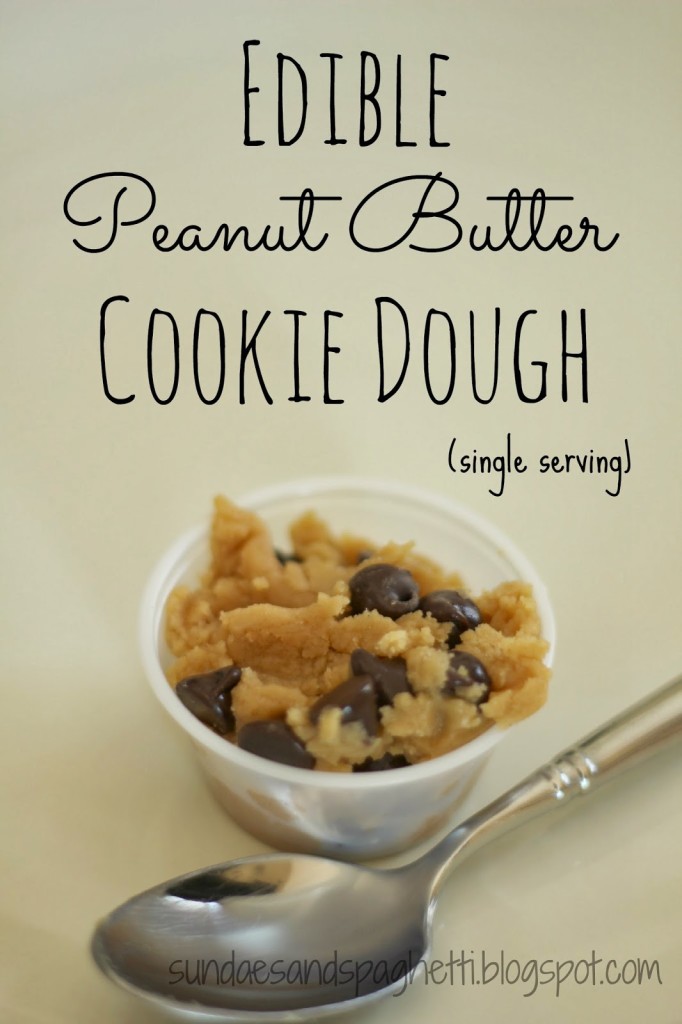 Have you ever had one of those days where you just really need some cookie dough?  Maybe you had a tough day, or are just craving something.  One of my favorite things about baking (besides seeing people enjoy the end product) is sampling the dough or batter.  It's just so tasty!  It is not however, the healthiest thing in the world to do.  There are many egg- less cookie dough recipes out there, but they all made big batches of cookie dough.  I really only wanted a bite… say a cookie or two of dough if I were making actual cookies.  I also decided to substitute peanut butter for butter… it makes it healthier right?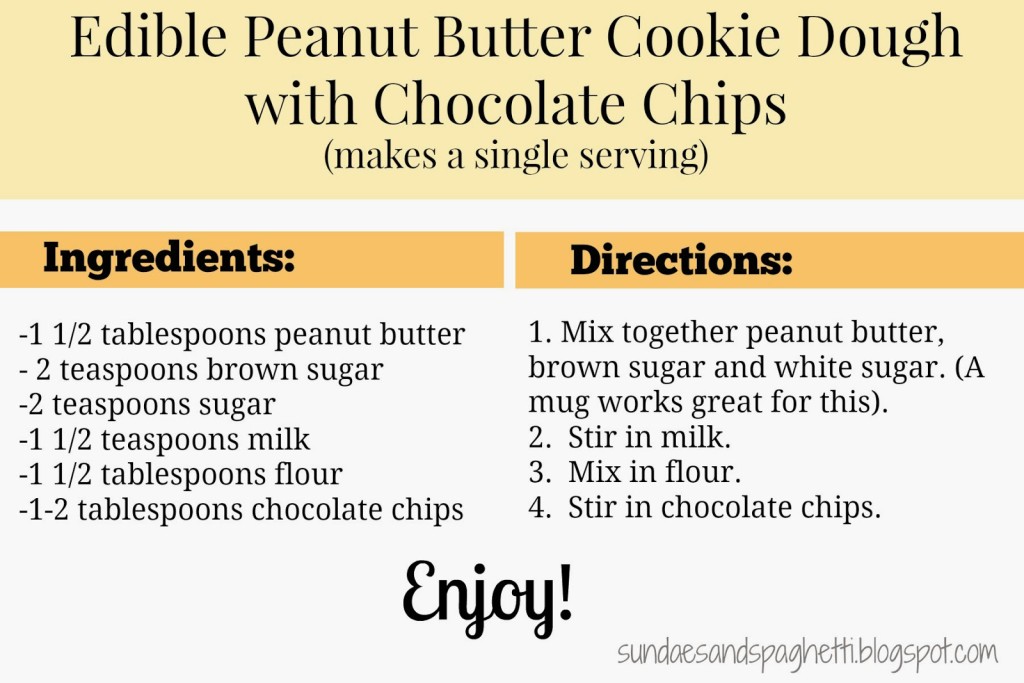 Click
here
if you would like a printable 4×6 copy.
I'll have to say, it turned out very yummy (if only I had thought of this when I was pregnant and wanting cookie dough).
Looking for a yummy #recipe? Check out the #edible #cookiedough. #Yum
Click To Tweet
You may also like this edible white chocolate chip cookie dough or this edible peanut butter cookie dough.