On Friday the girls and I headed to the apple orchard with my moms' club to pick some apples and enjoy some cider and donuts.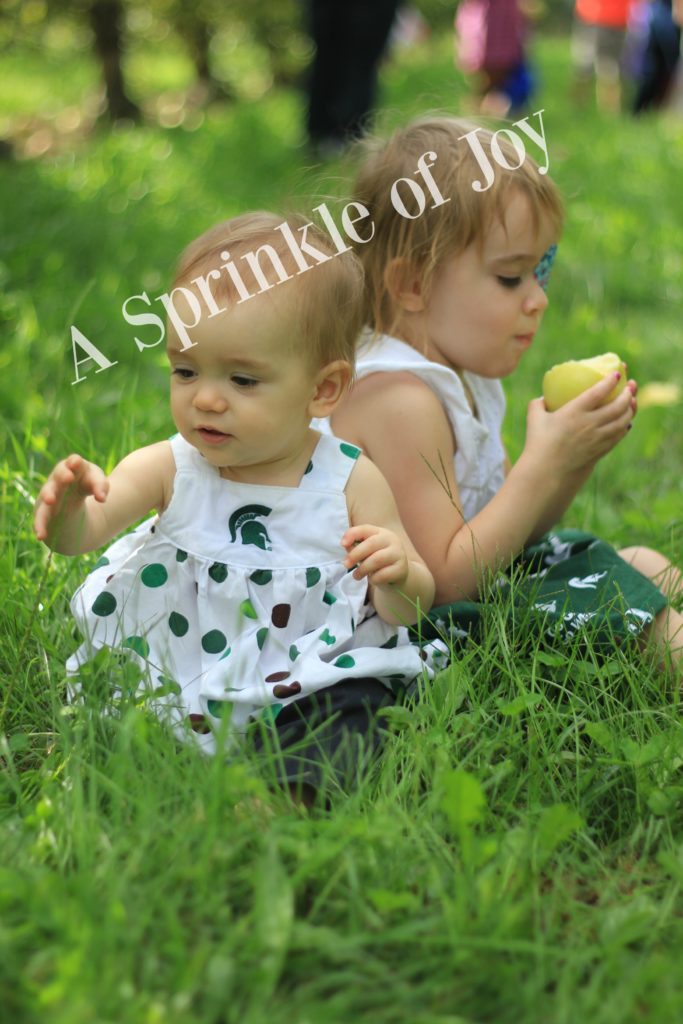 Annabelle had a blast.  Autumn was less than thrilled to be sitting in the grass waiting while I picked apples.  I picked a peck of apples, and while I love eating them, I knew some of them would go to waste if I didn't do something with them.
Well on Saturday the girls and I headed to the Farmer's Market (finally!  I had been wanting to go all summer long) and I picked up some peaches.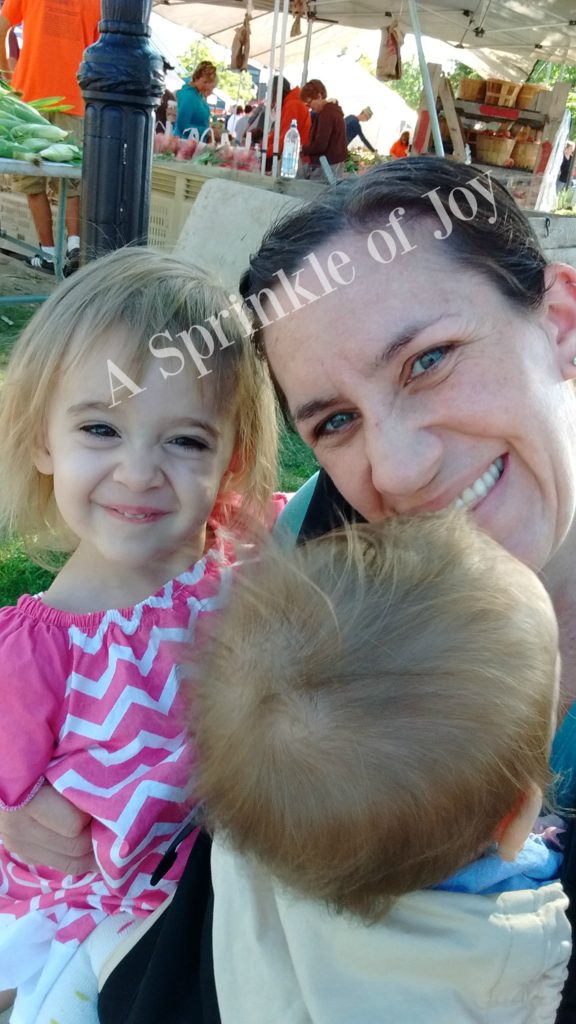 So, I thought to myself, you know what would taste delicious!  An apple-y, peach-y crisp.  So I got home and created this yummy desert.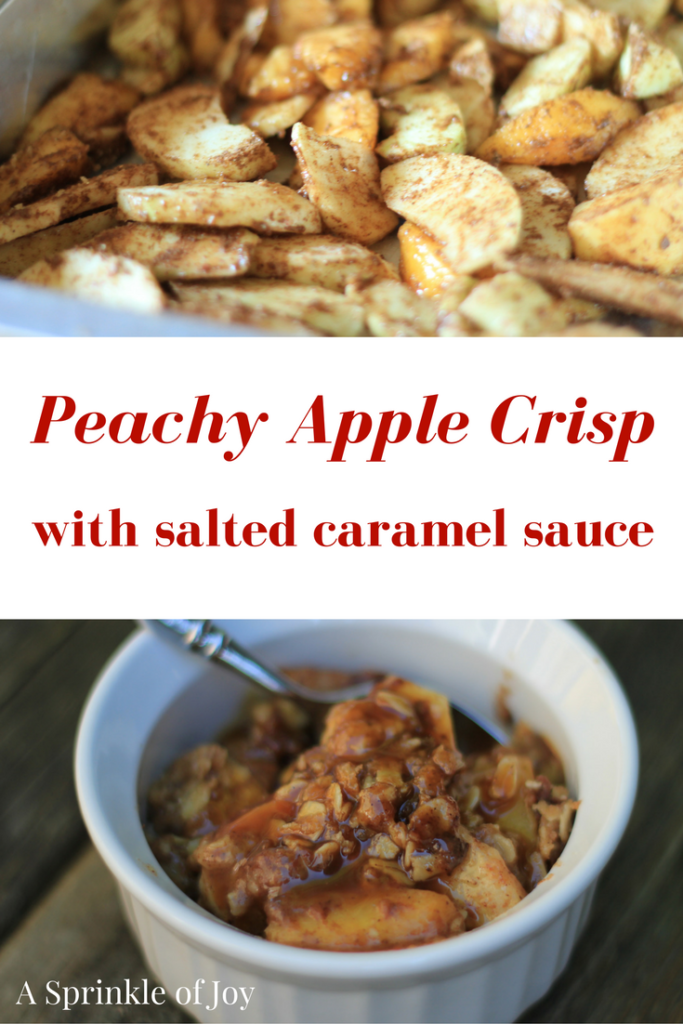 This really is an easy desert to make.
First up take your apples and peaches (about 5 total) and slice them up, then mix with the spices, sugar and flour. Put in a 9×13 pan.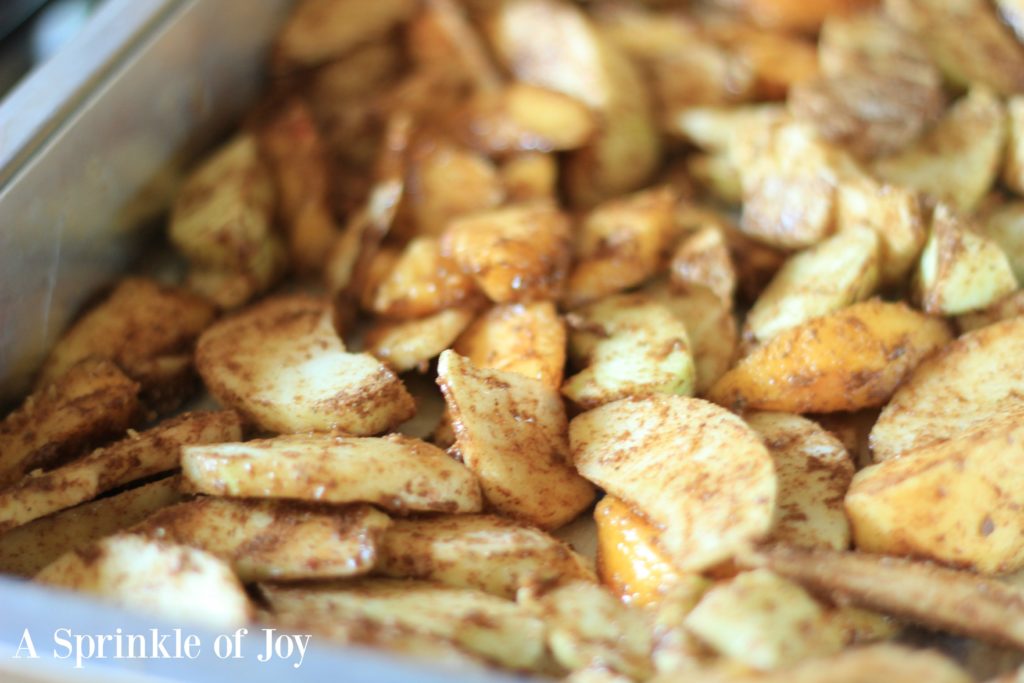 Then make the crumb topping.  Make sure the butter is cold.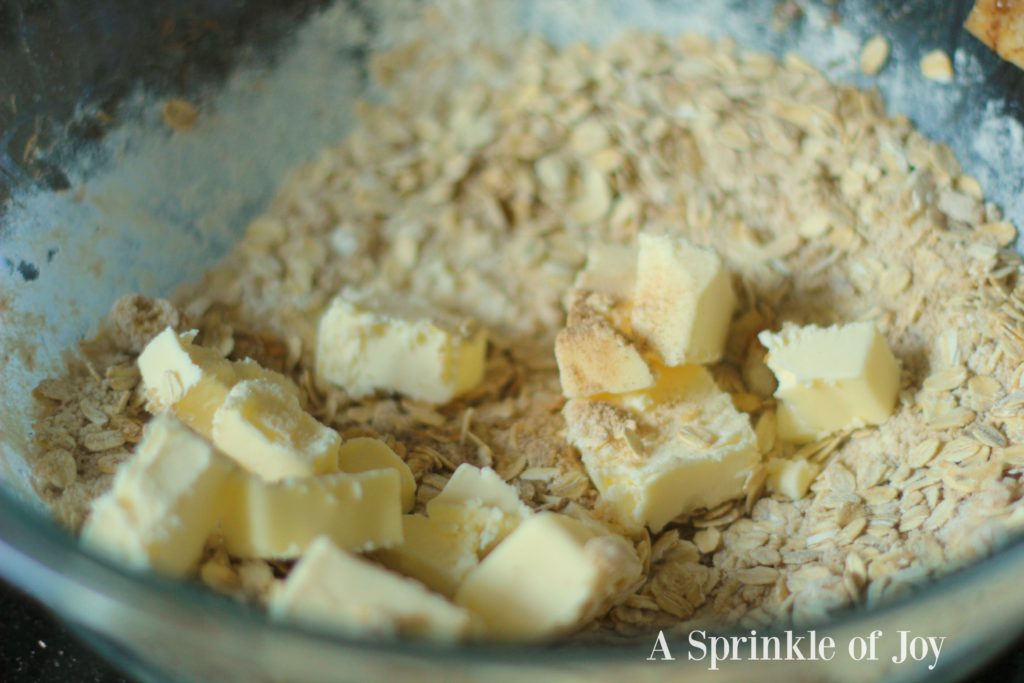 Use a pastry cutter, of if you don't have one (like me) two forks will do, and cut in the butter.  By the end I also used my hands.  You want something that resembles this: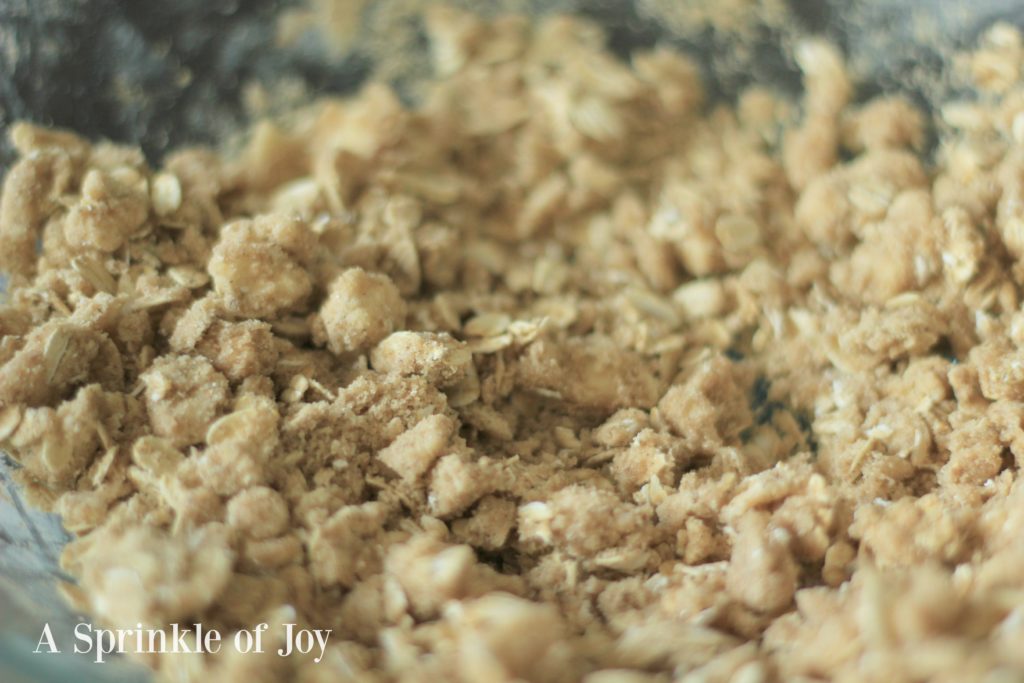 Put that over the apples and bake at 350 degrees for about 30 minutes.
Serve in ramekins, and drizzle salted caramel sauce over it.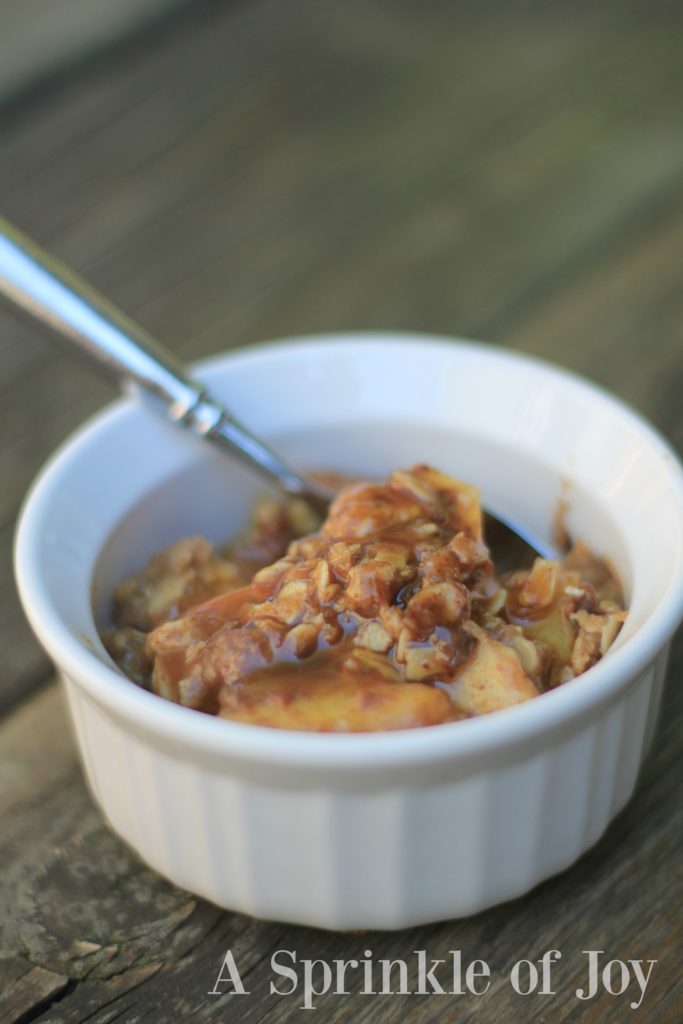 And then gobble that yummyness up.
2-3

apples

2-3

peaches

2

tablespoons

flour

3-4

tablespoons

brown sugar

1 1/2

teaspoons

cinnamon

1/2

teaspoon

nutmeg

1/2

teaspoon

allspice

2

tablespoon

melted butter
6

tablespoons

cold butter cubed

3/4

cup

brown sugar

1/2

cup

flour

1

teaspoon

cinnamon
Preheat oven to 350 degrees.

Mix the apples, peaches and all the ingredients from the apple group together. Spread in a 9 by 13 inch pan.

Mix the dry ingredients from the crumb topping together. Cut the butter into the mix.

Spread the crumb topping over the apples. Bake for 30 minutes.

Drizzle salted caramel sauce over the peachy apple crisp.
Lining up with Tuesday Talk