I recently made some yummy caprese bite appetizers for a party.
They are super easy to make, and taste delicious!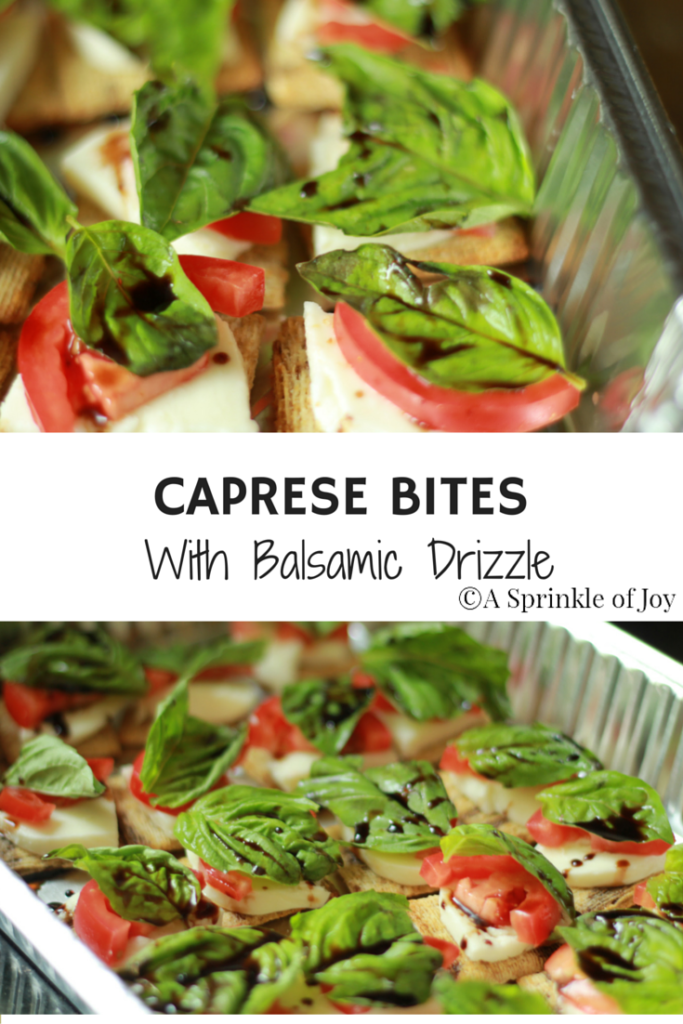 So, how to make them?
Start with some Triscuits.
Nothing says summer like #capresebites. Check out this #easy and #yummy #recipe.
Click To Tweet
Cut some fresh mozzarella.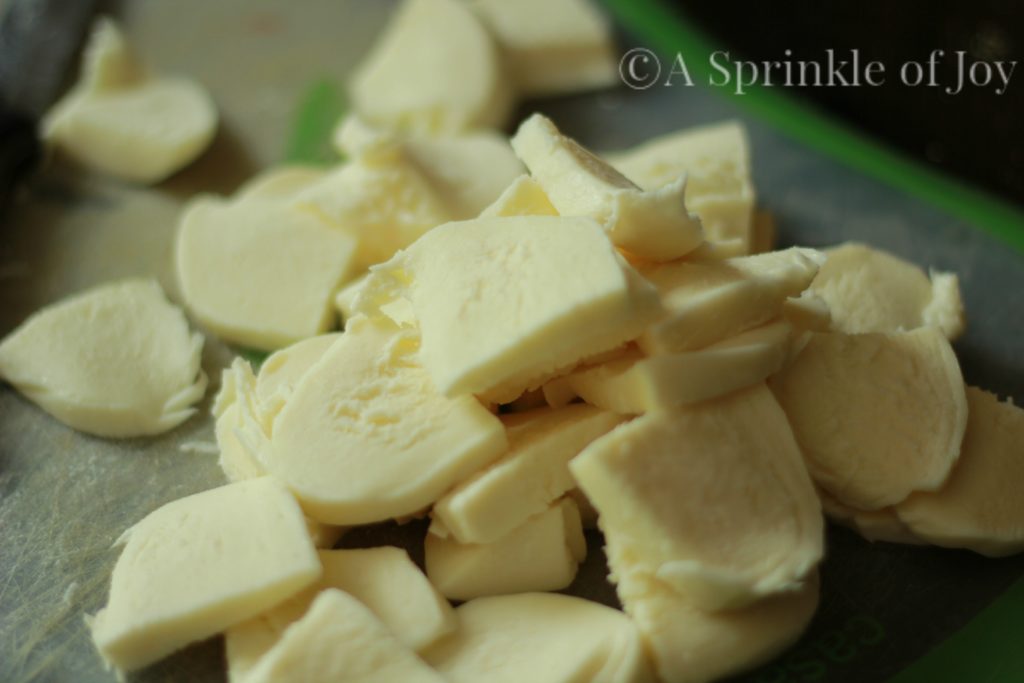 Slice up some tomatoes.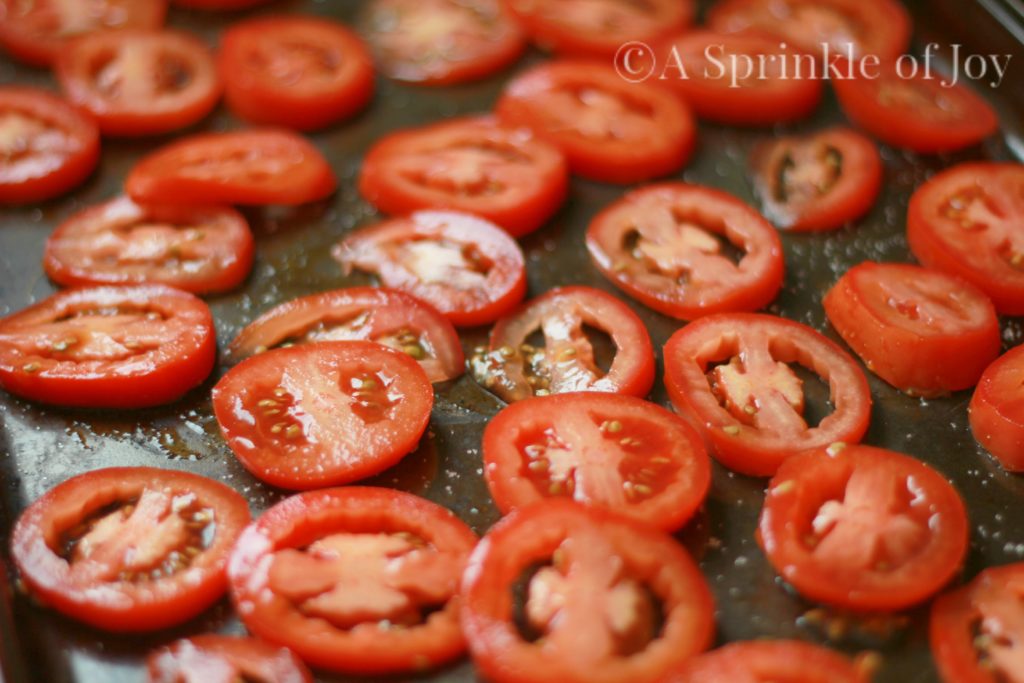 Layer the fresh mozzarella, tomato, and basil on the triscuit.  Then drizzle with a balsamic reduction (to do this add a cup of balsamic vinegar to a pot, then add 1/2 cup of sugar.  Bring to a boil.  Allow to cook until reduced to 1/2).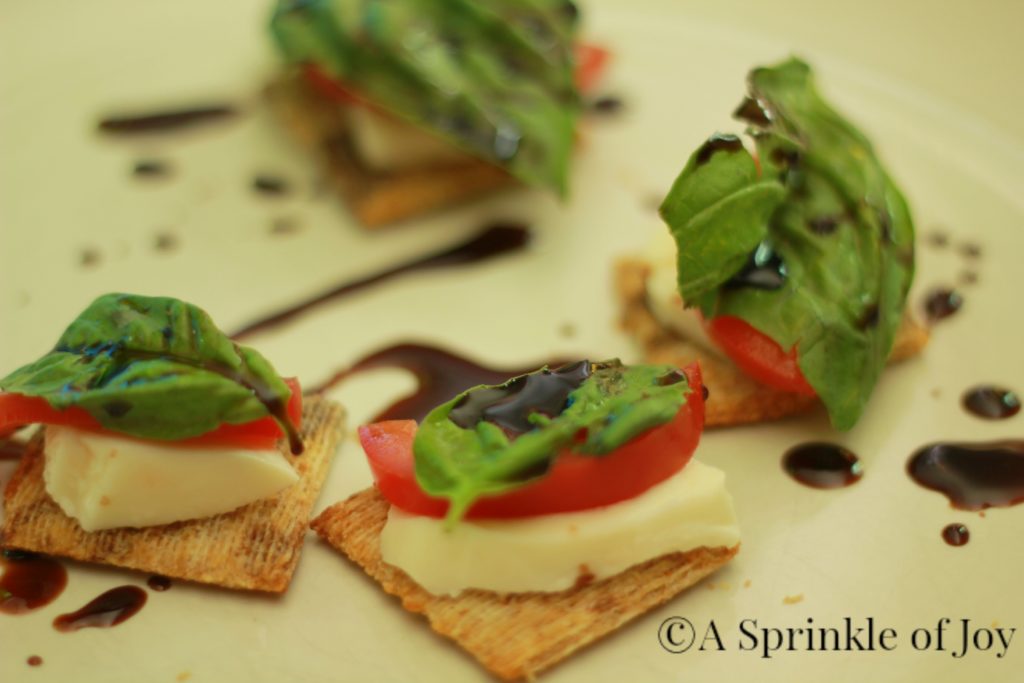 So very yummy.  I may have eaten a few before bringing them to our party.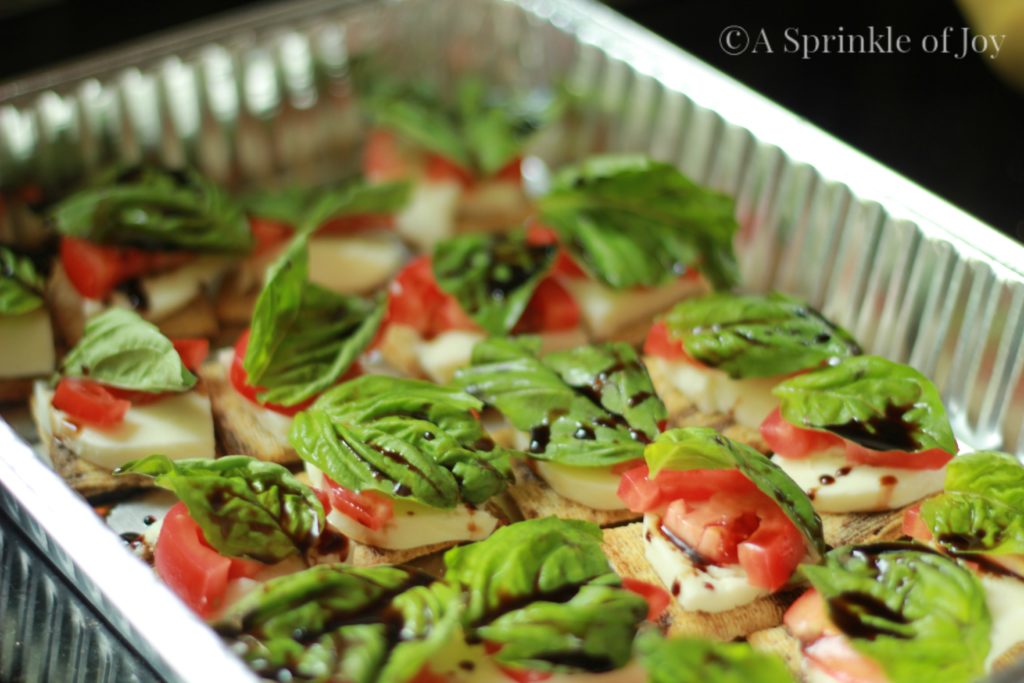 They didn't last long.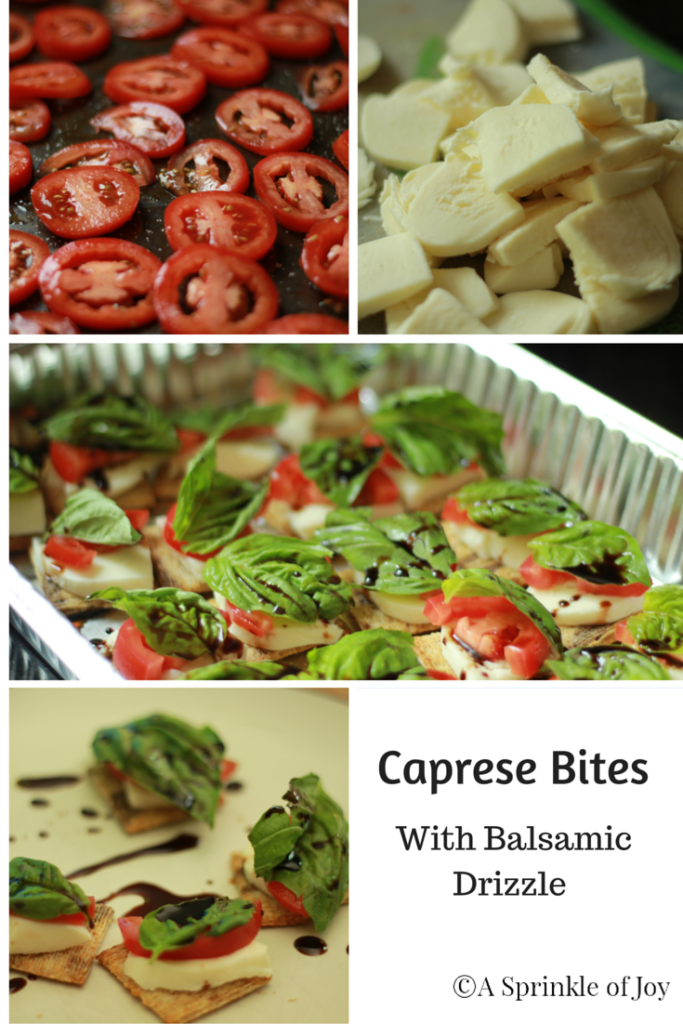 fresh mozzarella

fresh basil

triscuits

tomatoes

1

cup

balsamic vinegar

1/2

cup

sugar
Combine sugar and balsamic vinegar in pot. Bring to a boil and let cook until reduced by half.

Place a piece of mozzarella on a Triscuit. Place a piece of tomoato on top of the cheese. Then add the basil. Finally drizzle with the balsamic reduction.
If you liked these caprese bites, check out these grilled chicken ones I made.
Linking up with Bows and Clothes, Our Pretty Little Girls