**I am happy to be partnering with The Barn Antiques for this post. They provided a complimentary sign making class in exchange for my honest opinion.**
Last weekend I got the chance to hang out with some fellow Michigan bloggers at The Barn Antiques, located in Northville Michigan.  Rachel of Redesigning Happiness, Bonny from Bonny Bucker, and Justina from Punk Rock Cat Lady joined me for a fun custom sign making class!
If you have never heard of The Barn Antiques, it is a very fun an unique place to visit. They sell antiques and re-purposed pieces, as well as offer photo sessions in a beautiful setting. Besides that, they also offer sign making classes, which is why we joined them for a fun Sunday afternoon! In order to make your custom sign, you will need to pick the stain, paint, and design before hand. That way, when you arrive at The Barn for your class everything is ready for you.
The first then you need to do is "weed" your design. Which means take out the parts you don't need from your stencil. As this was my first time doing a custom sign, I was unaware of this part of the process. I evidently choose one of the more complicated designs to weed…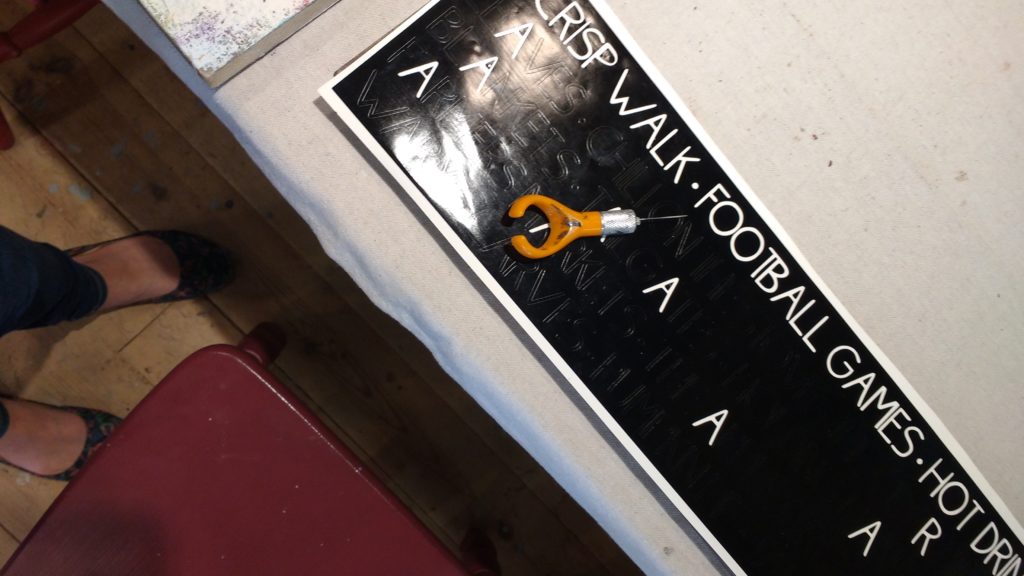 After your design is weeded, it's time to transfer it onto your board.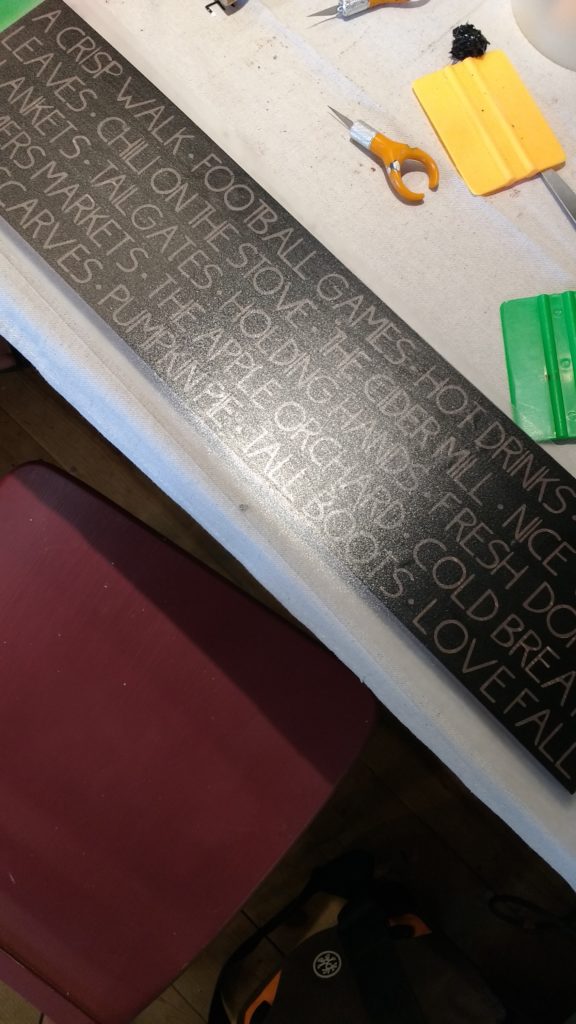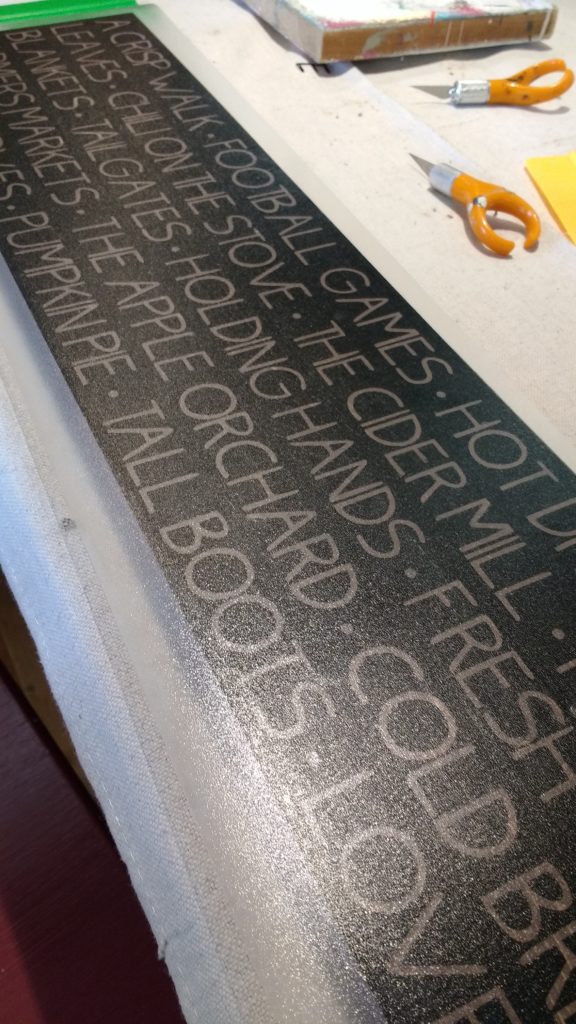 Then it's time time to paint! I decided to use a few different colors on my board, so I covered up the words that would be in a different color an began.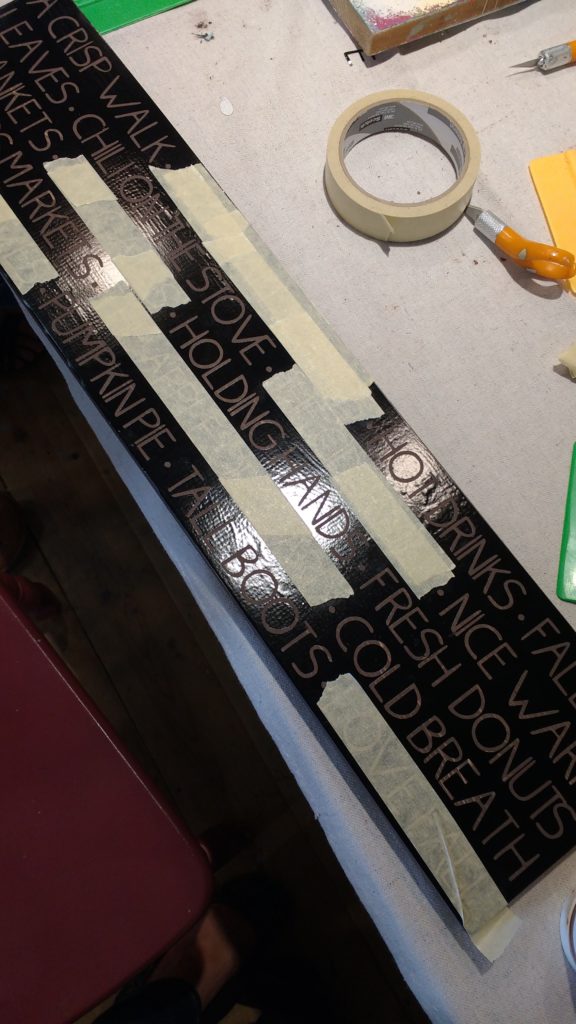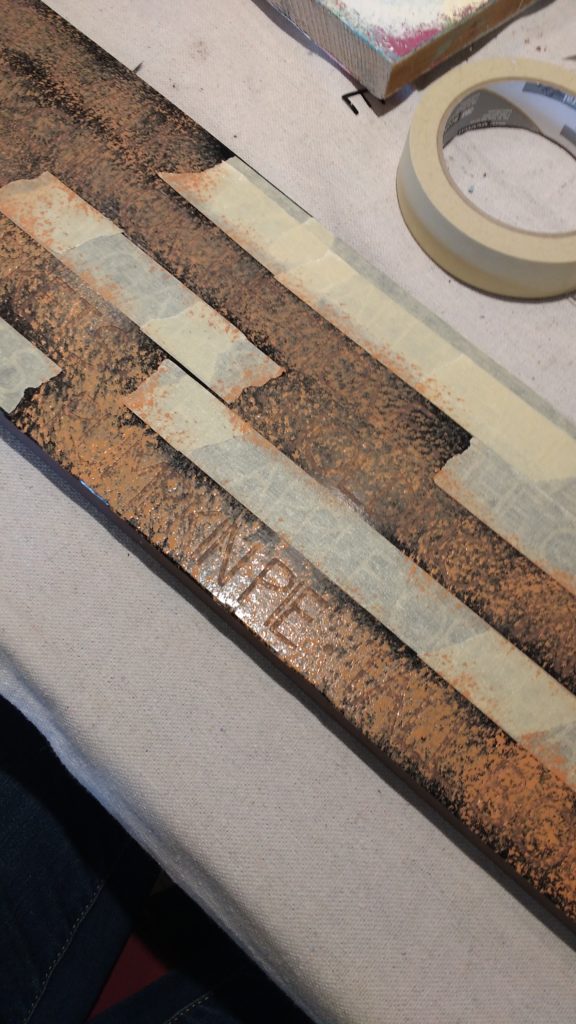 The key to success (i.e. not have the color bleed under the stencil) is to use a a small amount of paint and dab it on the stencil. Using a small amount of paint also helps it dry faster so that you can put more coats on.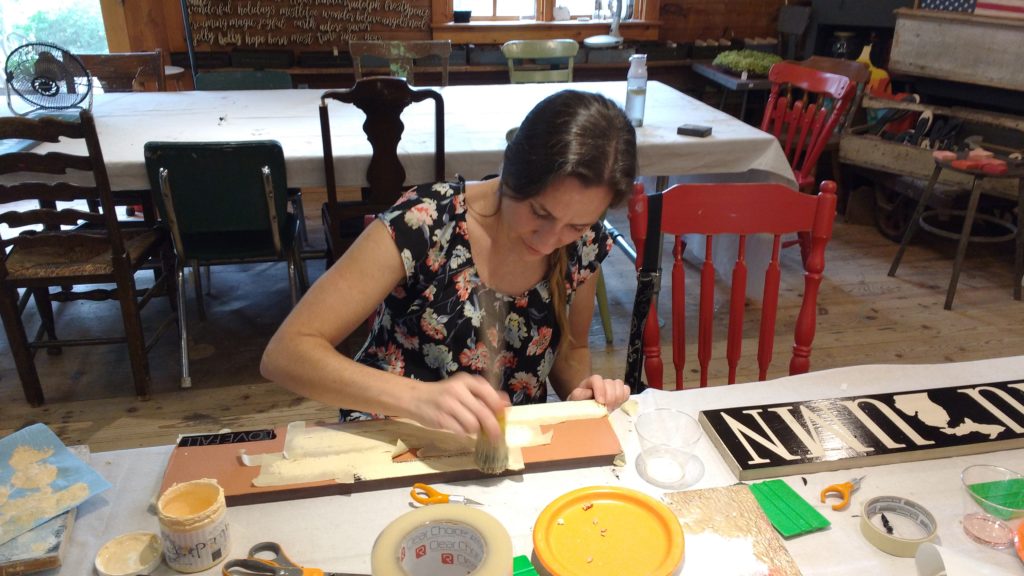 After you have your sign painted, it's time to take off that stencil! Once again, since I choose an… involved design this took a little bit of time (and a little bit of help).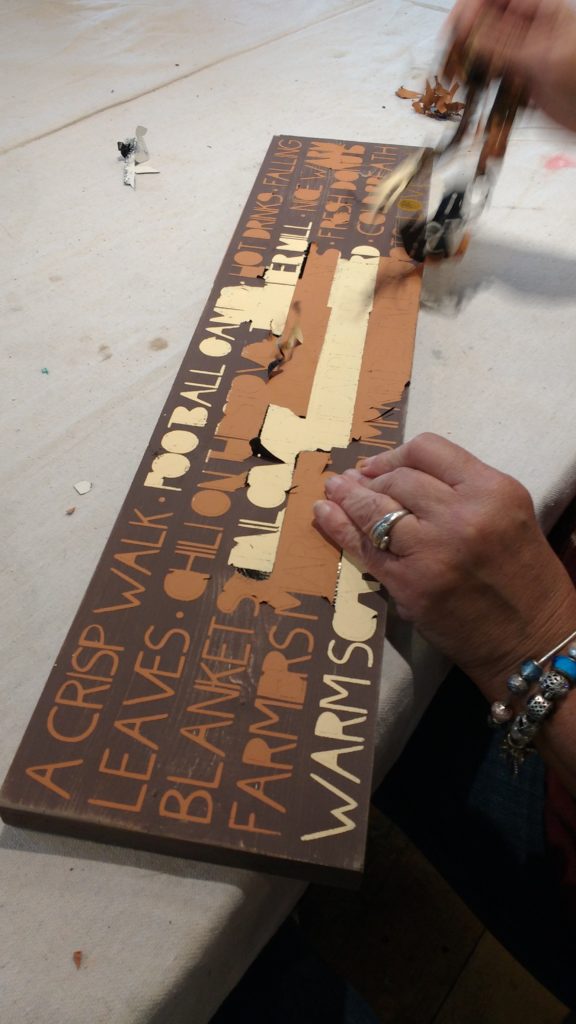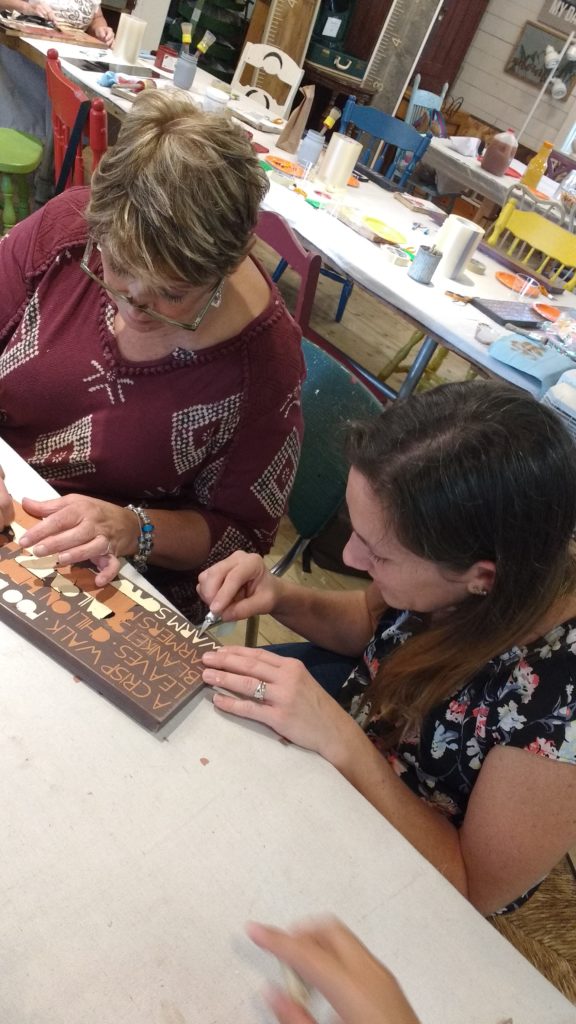 And, this is the finished product!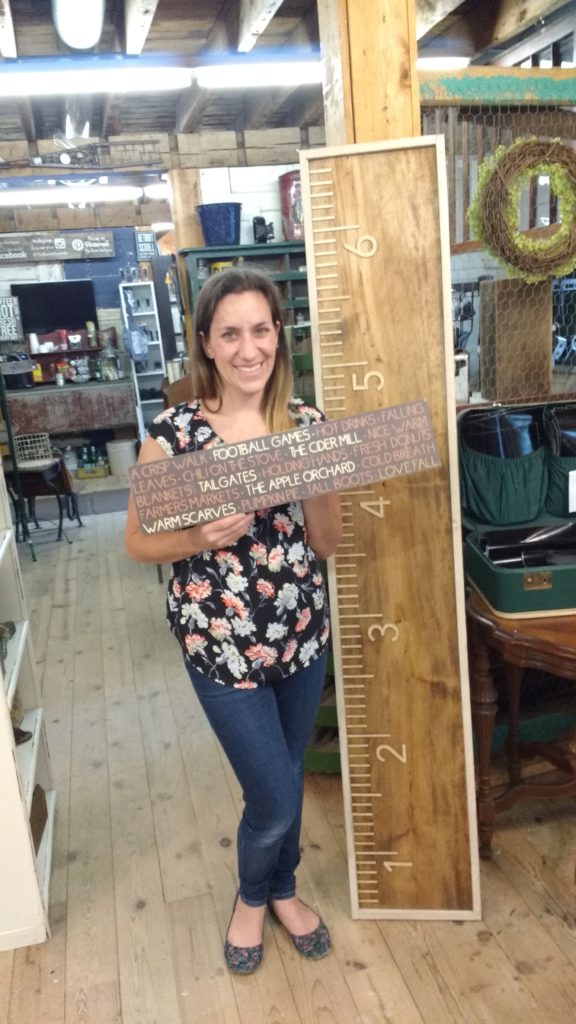 Everyone's signs turned out so great!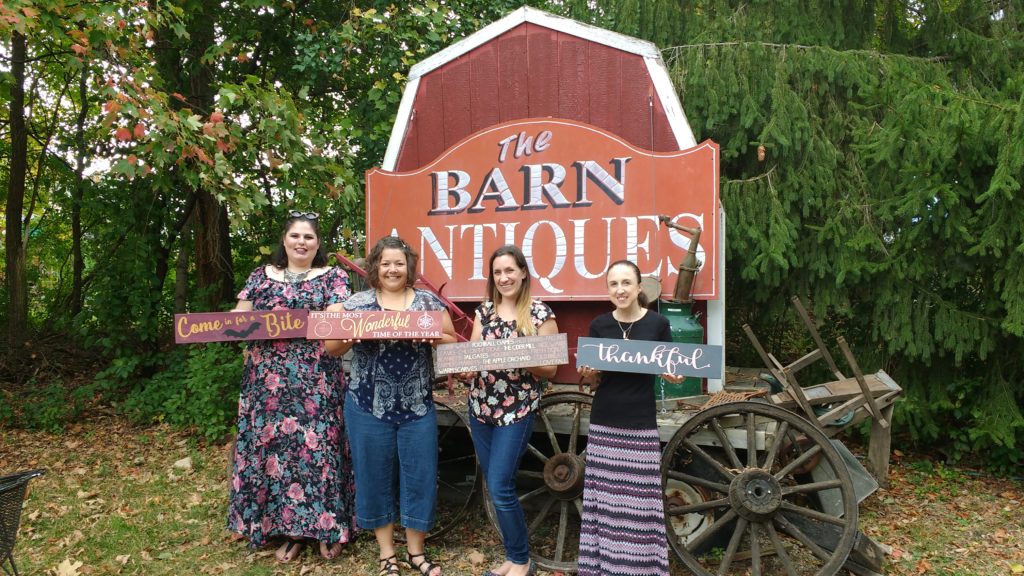 I am so happy with how my sign turned out. When I brought it home my husband was quite impressed.  As you can see I obviously chose a fall sign because #ilovefall #incaseihaven'tmentionedit.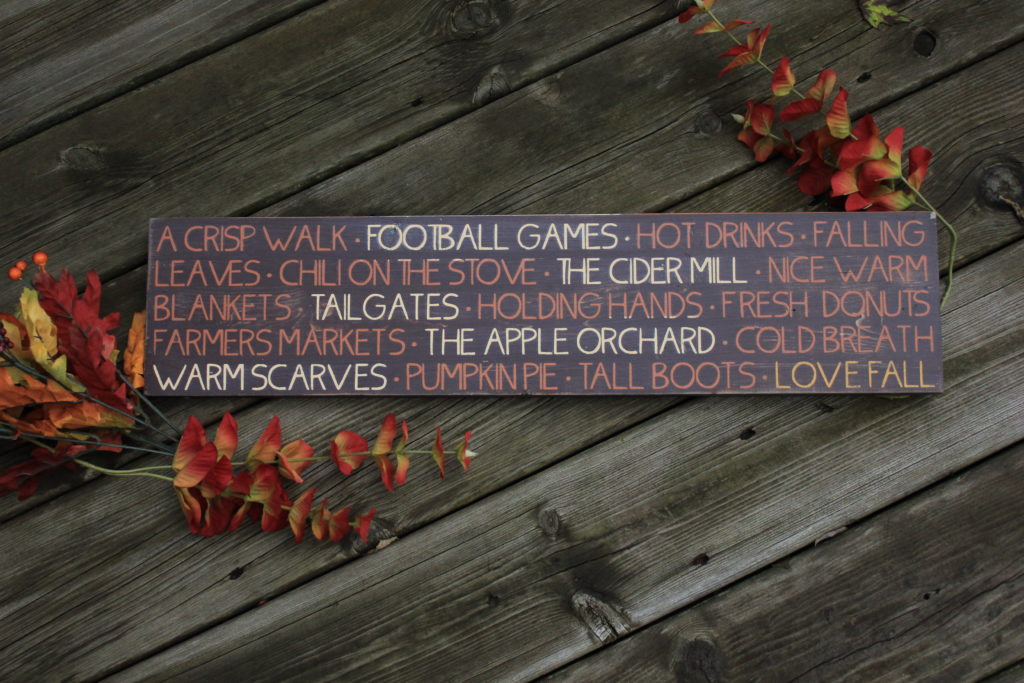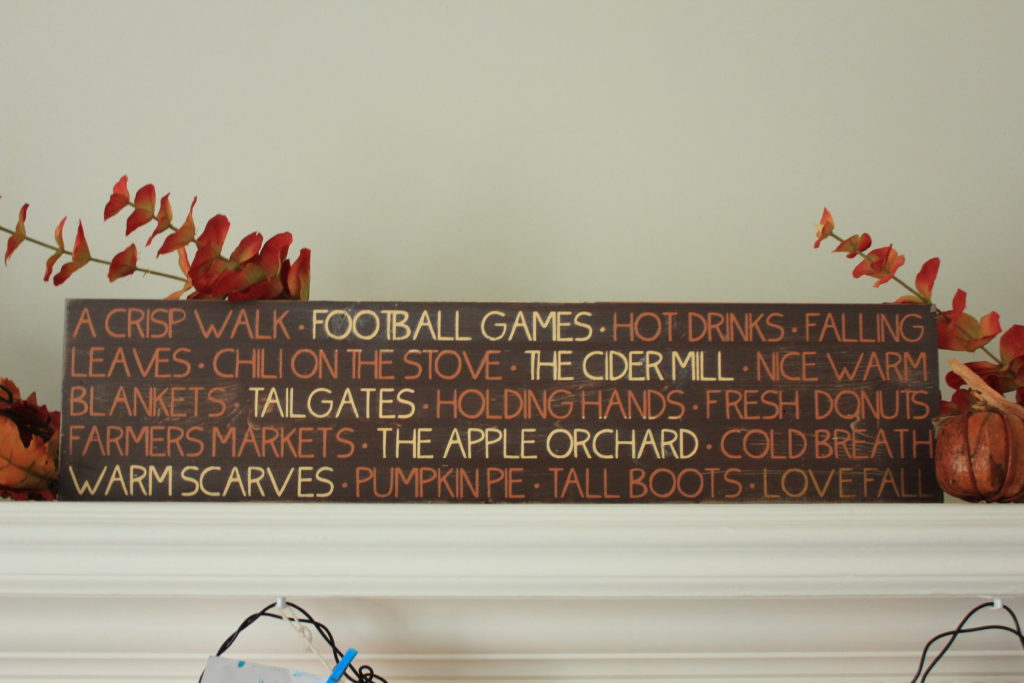 So, if you are in the South Eastern Michigan area, and looking for something fun to do, check out the classes at The Barn Antiques. I'm already trying to figure out when I can go back!