So, I know that many of you are already back to school, but for those of you who aren't, I wanted to show you how easy it is to create your own back to school chalkboard!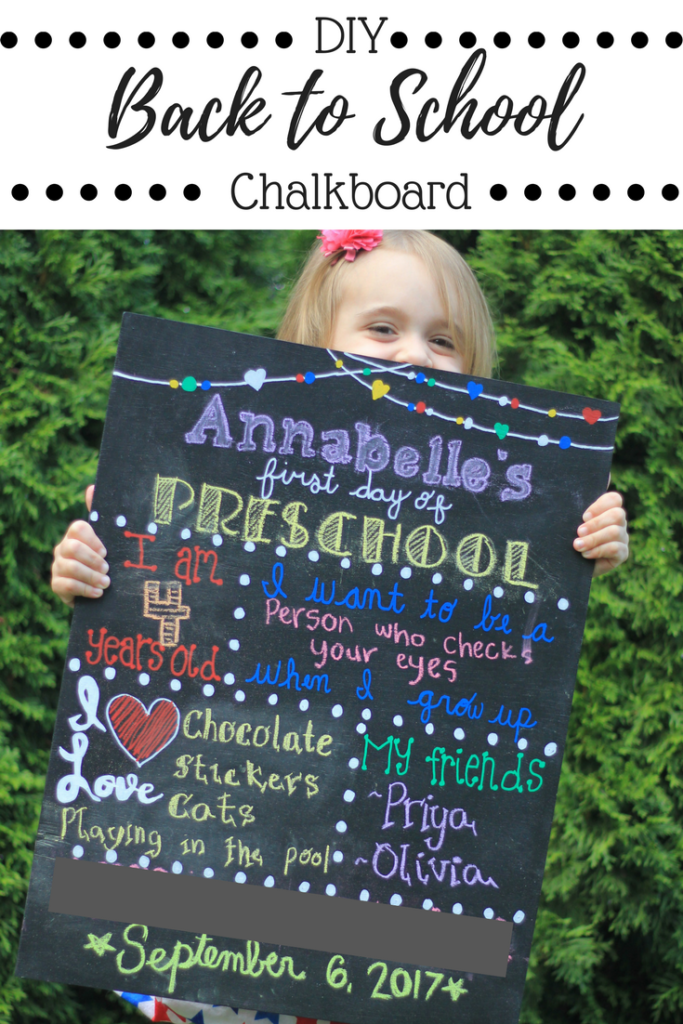 This chalkboard is one that can be reused year after year, with different children.  The main sections are painted on (using paint pens) while the sections that change are done with plain old chalk.
To start you need to cut a piece of thin wood to the size you want.  Mine is 16 x 21″.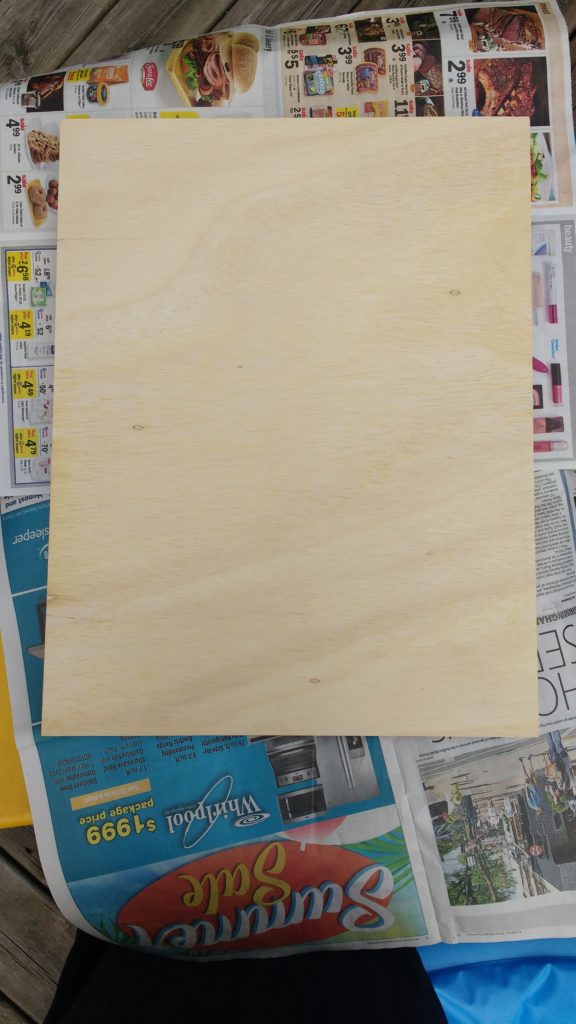 Then paint that with chalkboard paint.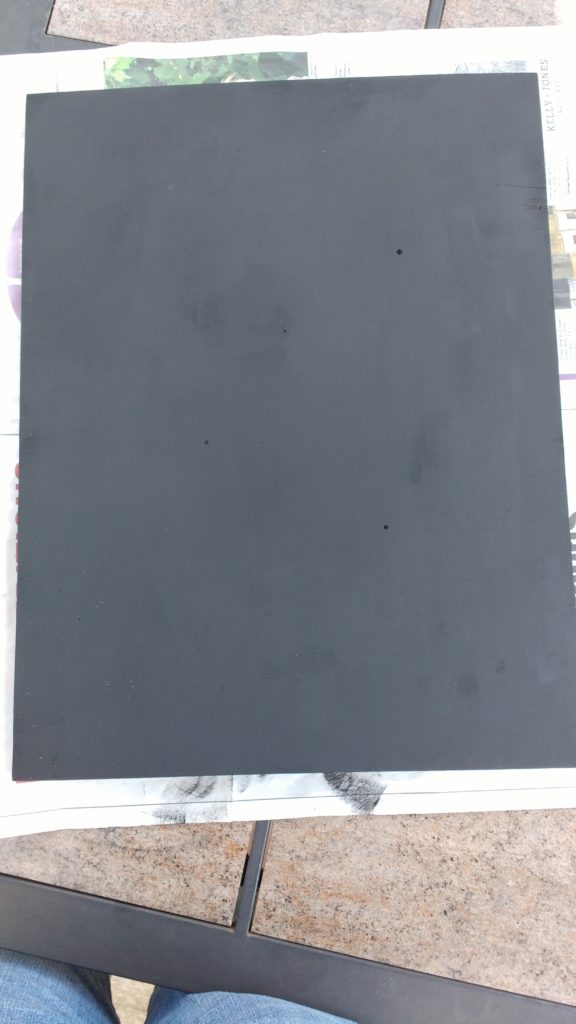 While the paint is drying, cut a piece of paper the size of the chalkboard so you can design how you want your picture to look.  The darker words are the ones I knew I would be painting on the chalkboard.  If you would like PDF files of the permanent words, you can find them here and here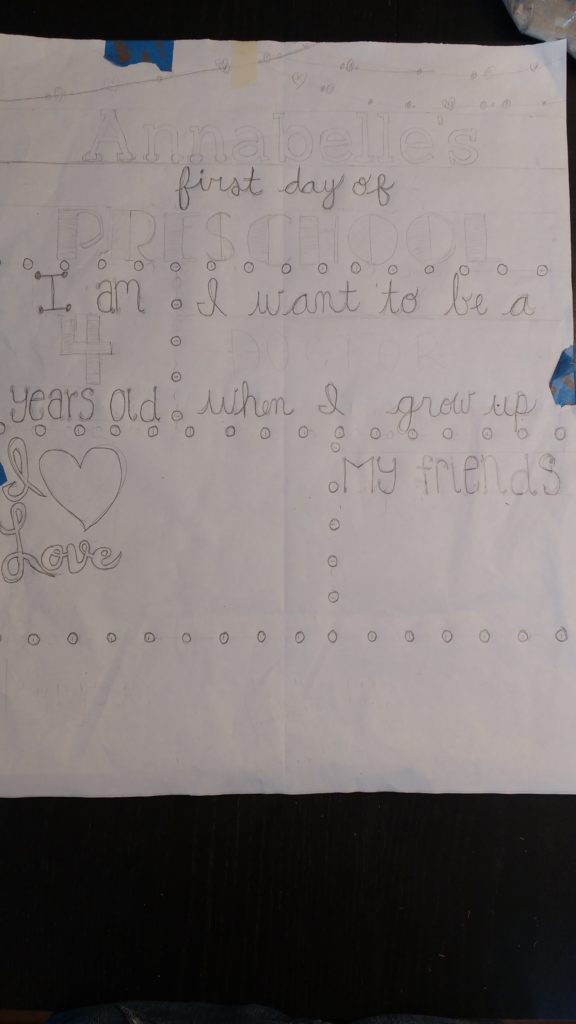 After you have everything planned out, use a pencil to rub lead on the back of the paper. Then flip the paper, place it on your chalkboard and trace the words.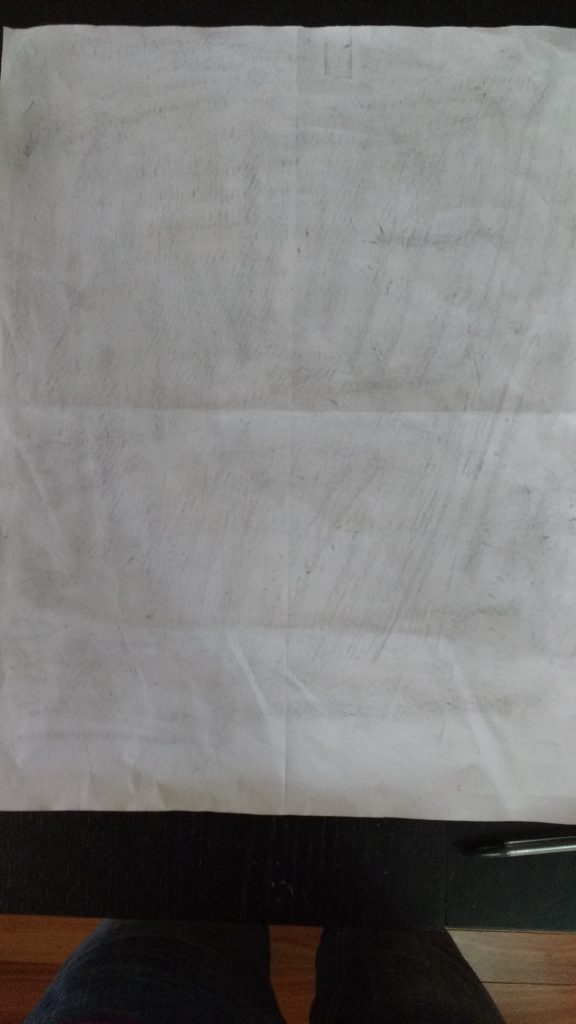 That will transfer the words onto the chalk board.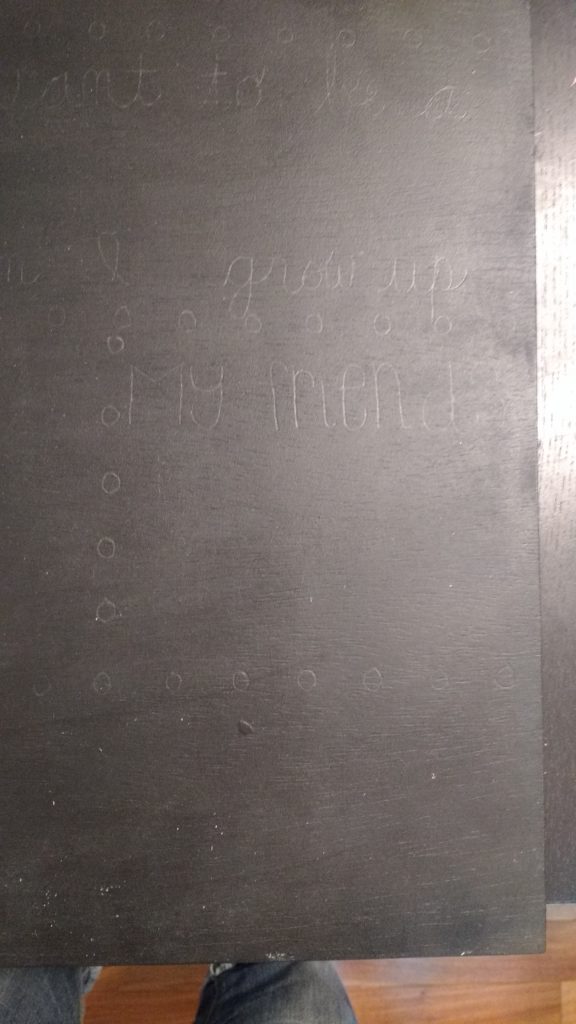 Now take some paint pens, and paint everything you want to remain permanent.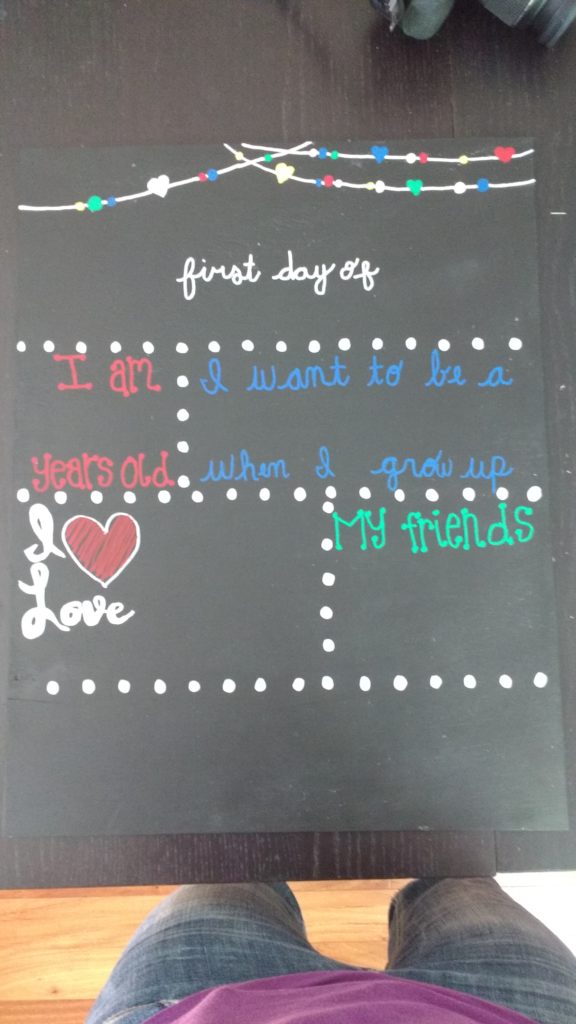 Finally use chalk to fill in all the spaces to fit your child.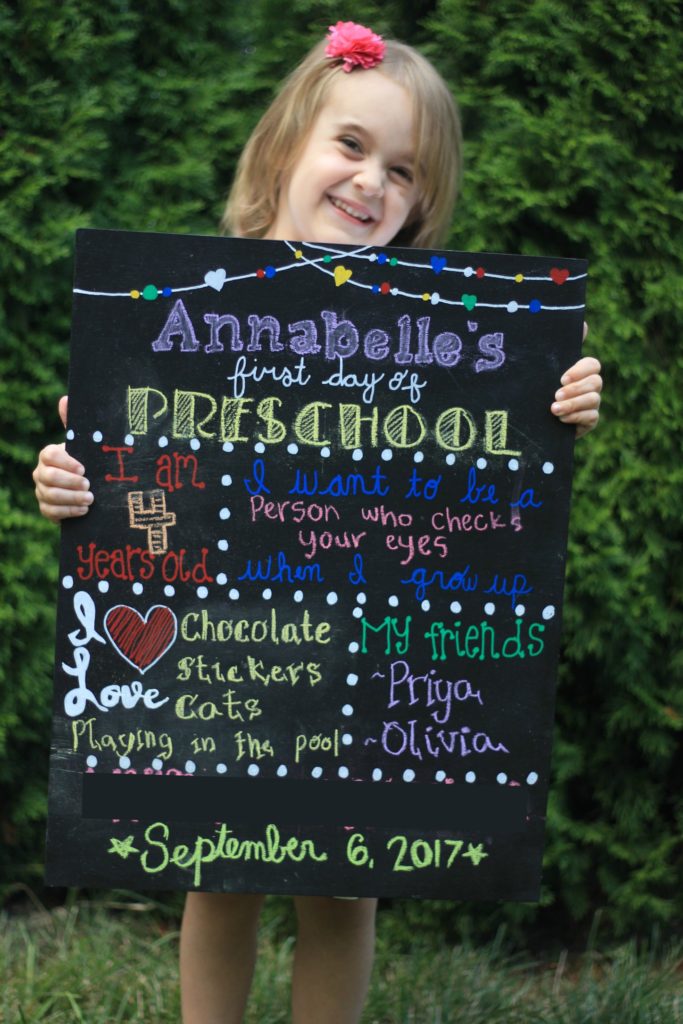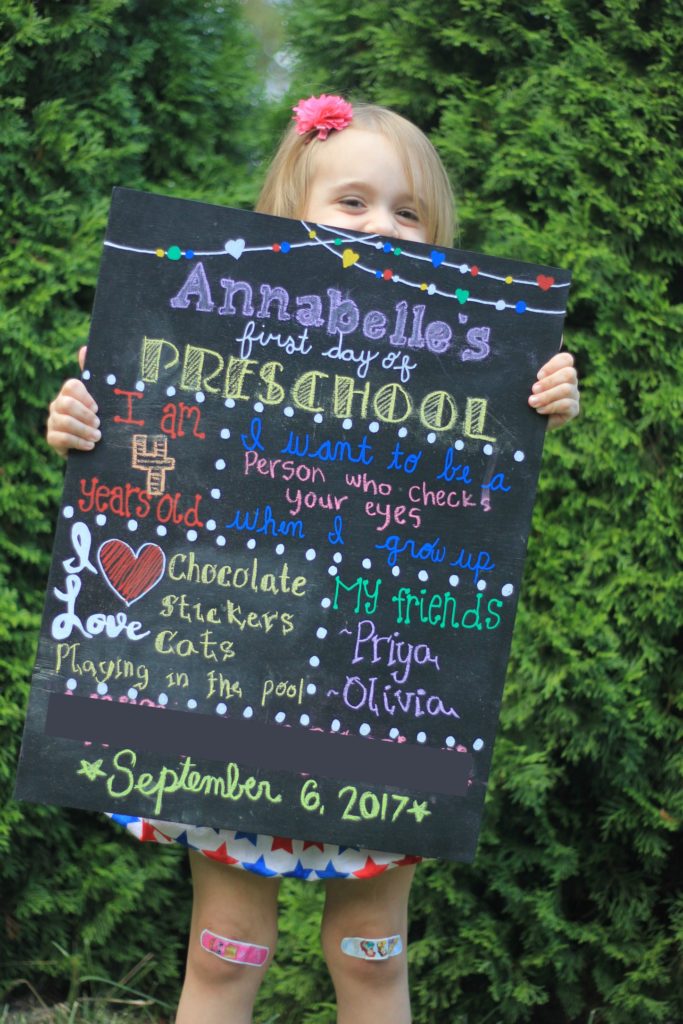 And yes,  we don't start school until after Labor Day here in MI.  And yes, that day she said she wanted to be a "person who checks your eyes", also known as an ophthalmologist.