**This post contains affiliate links.  That means I make a small commission on anything purchased through the links.**
It's hard to believe that Valentine's Day is Wednesday.  If you are anything like me, then perhaps you forgot, or didn't realize it.  Since this is Annabelle's first year in school, it's also her first classroom party.  When I asked if she wanted to make cards, or buy them, she went with making them.  I'm here to show you how easy it to make DIY Valentine's Day cards.  These are so simple to make, and don't take a lot of time, so it's great for anyone out there who is scrambling to figure something out to do.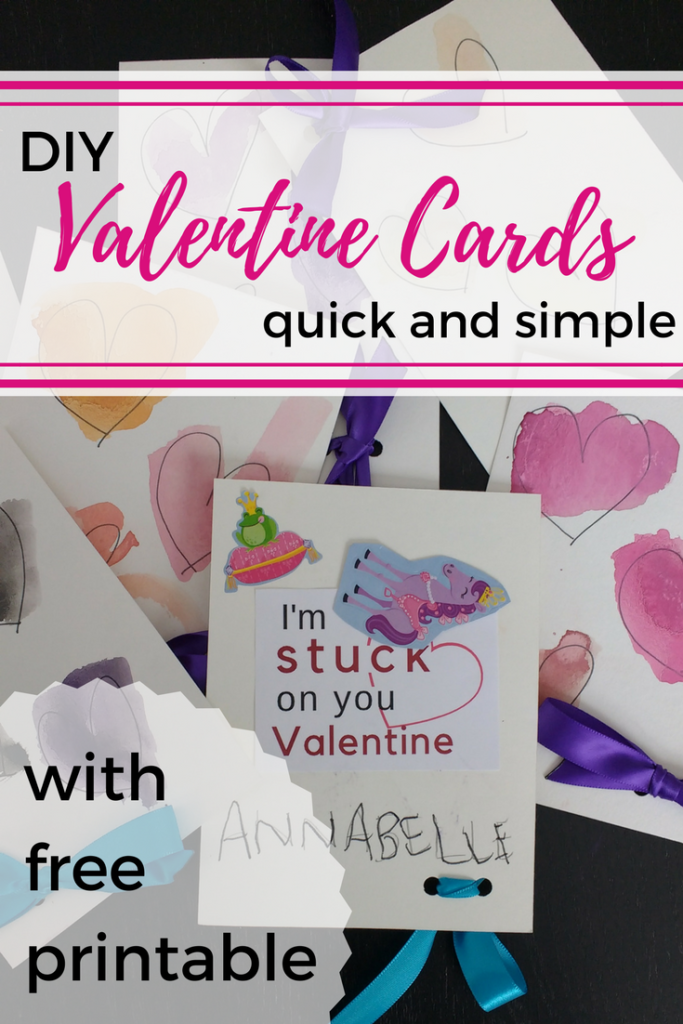 So, making these cards is super simple.  Start by cutting watercolor paper into fourths.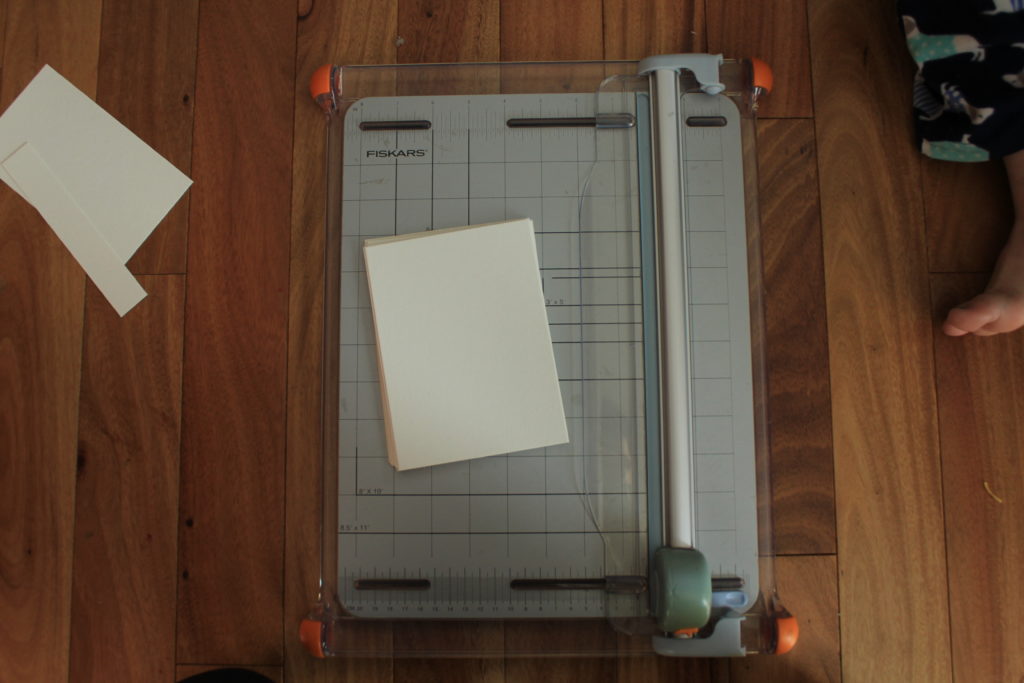 Next up draw (or have your child) draw hearts on one side of the paper with a pen or sharpie.  After the hearts are drawn, have them start painting them with watercolor. Here's the one I have
, you can also find it at Michael's.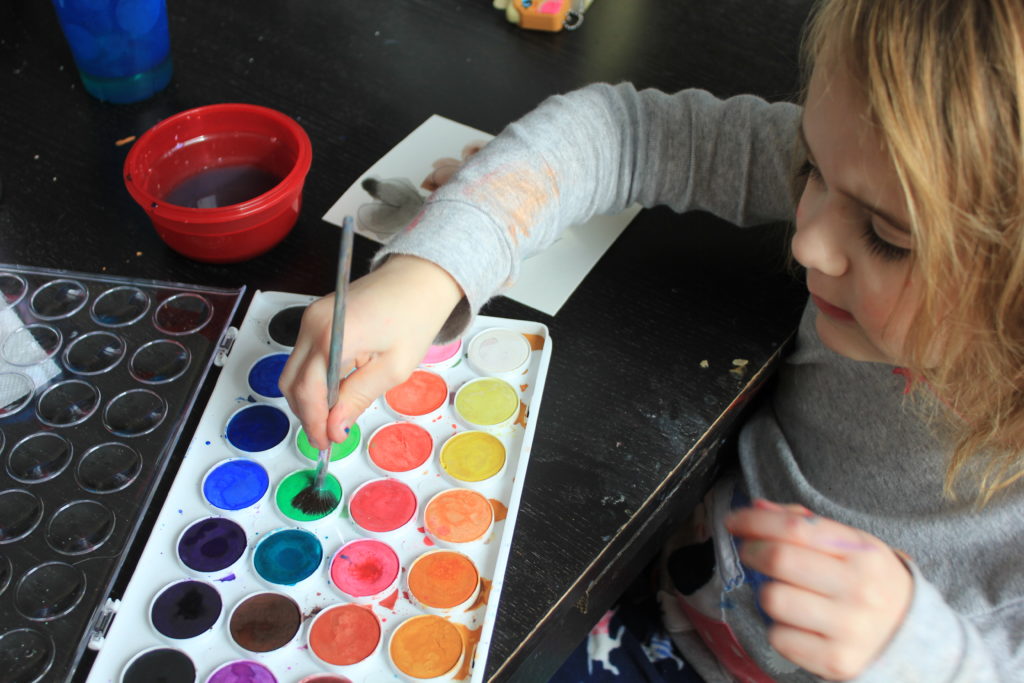 Let the cards dry.  The great thing about this set, is that every dry super quick. After they have dried punch two wholes in each card and use a ribbon to tie a bow.  I heat treat the ends of the ribbon by quickly running them through the flame of a candle.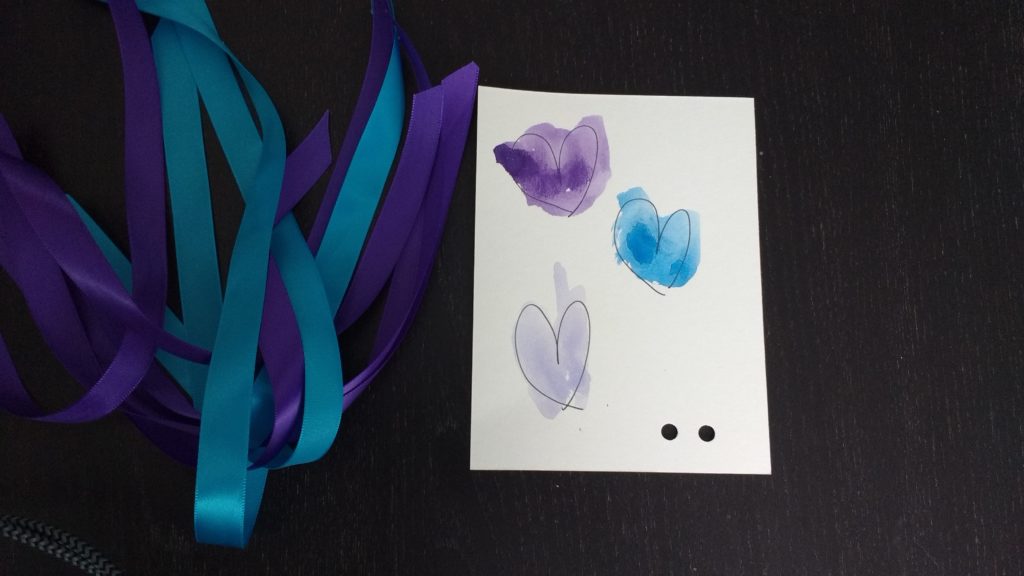 Next up print up your free printable.  Cut them out and glue them on the back of the card.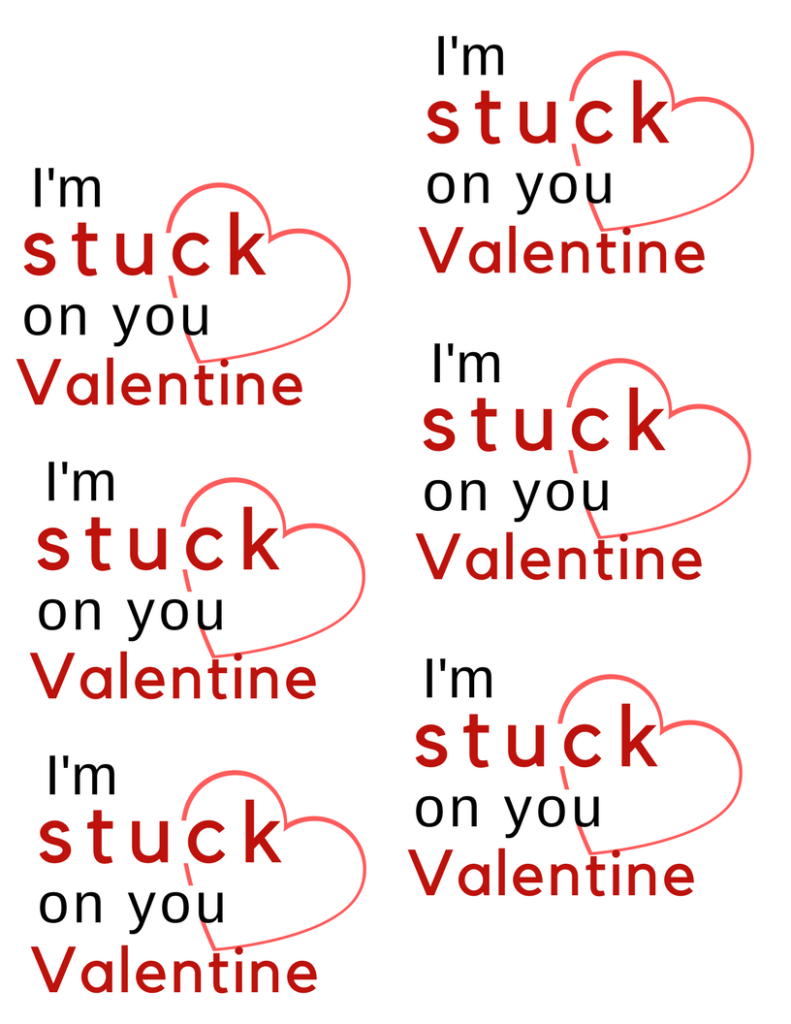 Have your child sign their name, tape a sticker on, and you're done!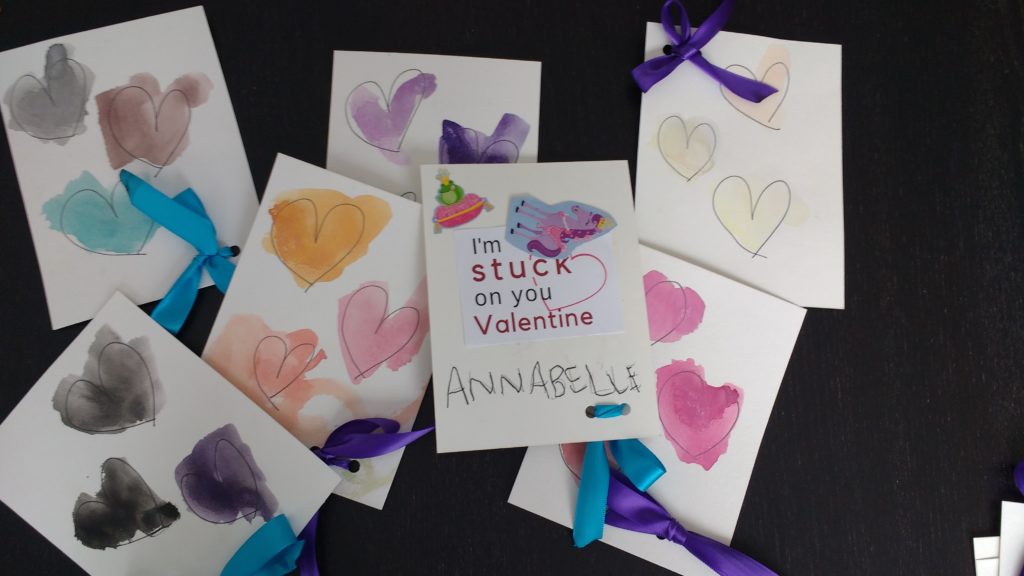 Seriously, this was so easy to do, and I love that Annabelle was able to paint herself.
Check out these #quick #simple #diy #valentinesday cards.
Click To Tweet
If you are looking for other Valentine's ideas, check out this string art or this super cute hand print craft.