Can you believe that it is June 1st already??  June 1st people?!  Before we know it, we'll be gearing up for Christmas!
The weather is finally warm, the days are long and summer is here.  One of my goals for the summer is to spend 300 hours outside!
Yep, you read that right.
300 hours outside!
Now, to some (aka those who spend the whole summer at the pool), this may not seem like a huge task.  But for me (and my daughter who complains about 5 minutes after being out that she wants to come in) it may be a bit tricky.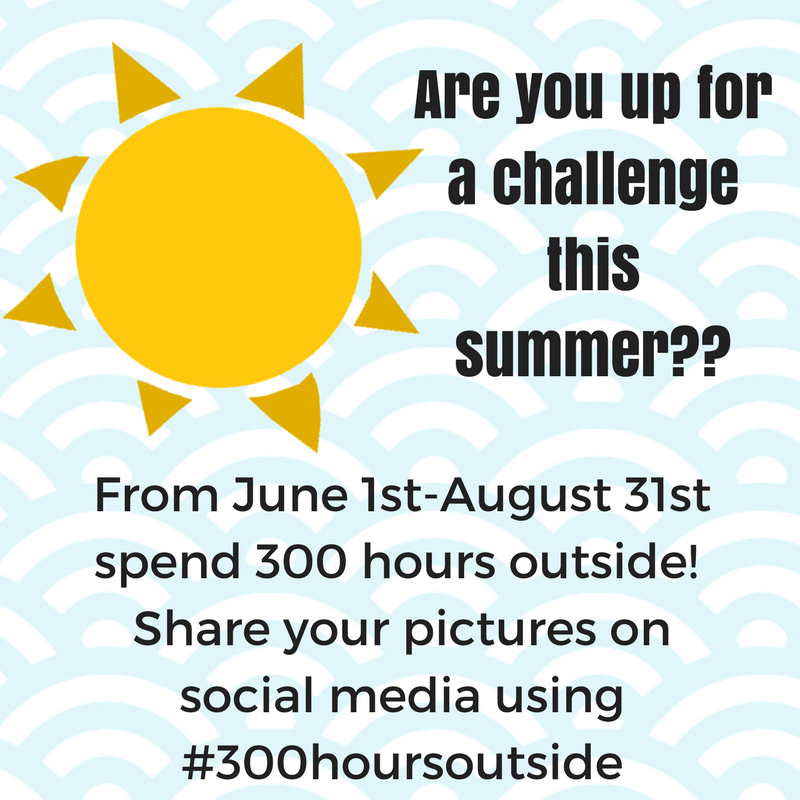 300 hours outside amounts to 100 hours a month.  Break it down even more, and it's about 3 hours outside a day.
So why do this?  I want to get away from the screen.  I want my kids to run, and play, and get rosy cheeks from time in the sun.  I want to spend quality time with them. Time that is not spent multitasking on my computer, or checking Facebook.
I would love for you to join me in this challenge!  Feel free to grab and use the image above and use where you'd like.  And post your pictures to social media using #300hoursoutside! 🙂
I can't wait to follow all of you along!
What is your favorite thing to do outside?