This post was not in my plans, but I wanted to share some real life with you all.
If you read my March Goals, then you know that one of my goals was to choose joy. I made that goal after reading an article someone posted where their child asked "mommy why are you always so angry". That comment took my breath away, and brought some tears to my eyes. It got me thinking, what would Annabelle say about me? I don't want my girls looking back at this time with the memory of a unhappy mommy, so I made the decision to consciously choose joy.
But friends, today, I struggled.  I struggled hard.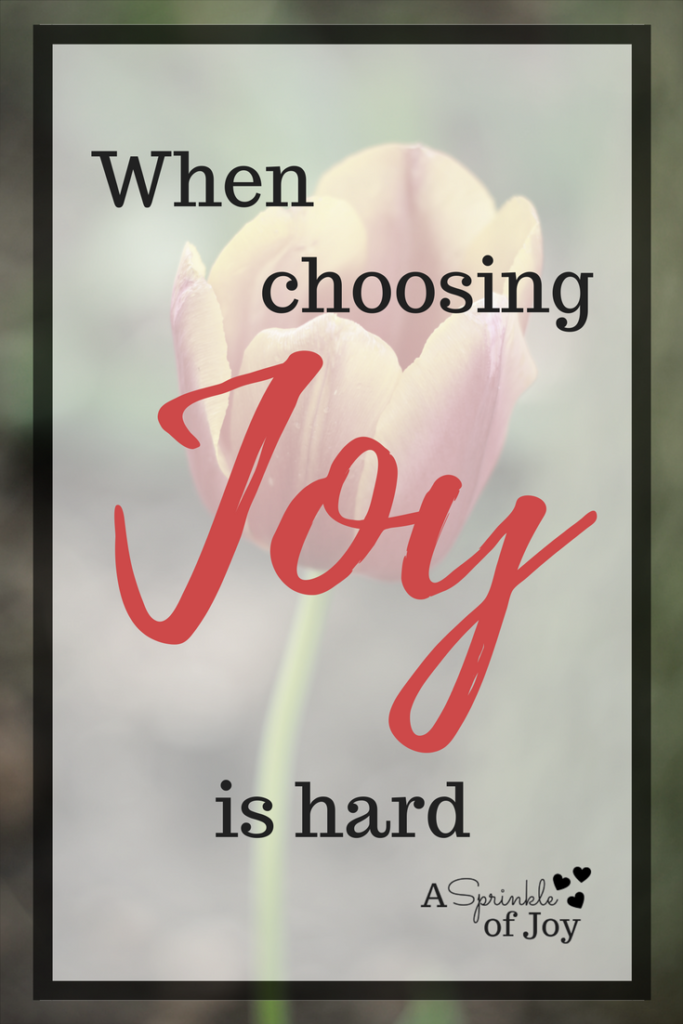 I don't know if I woke up on the wrong side of the bed house, didn't get enough sleep (spoiler, I know that didn't happen) or what, but I just couldn't shake the mood. Little things irritated me, and as much as I tried, I couldn't seem to choose joy. I just wanted to be left alone, but you know, #momlife, so that didn't happen.
Why am I telling you this?
While I try to keep things upbeat on the blog, I don't want to ignore the tough stuff. I wanted to share this, to let you know my struggles, and to let you know, it's ok. It's ok to have days where you don't want to do anything. Where choosing  joy is hard.  Where your focus is on the state of your house. Days that you are overwhelmed with all that you need to get done.  When you wonder if you will ever really get a good nights rest again.  Days where you focus on the negative, instead of trying to find the positive.
I want to say to you, days like this don't make you less of a mom. They don't make you a bad mom. They do make you human. As much as we hate to admit it, we moms are human. Some days we rock, other days, can be a struggle.
But do you know what is great?  The day ends, and a new day starts.
Tomorrow, I am going to try to focus less on the negative. I am going to work harder at finding the positive.  I'll sit on the floor and play with my girls.  I'll focus on their joy, and choose to be joyful with them.
**Edited to add:  I understand that the idea to choose joy does not pertain to all situations.  If you are suffering from depression, anxiety, postpartum depression, then you can't just simply choose to be joyful.  If you do feel overwhelmed, and feel that you are sinking, please, please, please, reach out and talk to someone.  You are important, you are cared for, and you are worth it.**