Sorry for the lack of posts as of lately.  I've been working pretty hard on getting my new blog ready to go live.
Just to let you all know, I'm actually going to be changing the name of my blog (eek, is skill kinda scares me) to…
A Sprinkle of Joy
I'm pretty excited.  It's going to be a self hosted site, so you won't be seeing .blogspot.com anymore.
I still have a few more kinks to work out, hopefully it'll be ready in the next week or two, I can't wait!
From here on out, my pictures will be watermarked with my new name, so don't let that throw you. 😉
Ok, now, on to the real reason you all came here, you saw the word Nutella.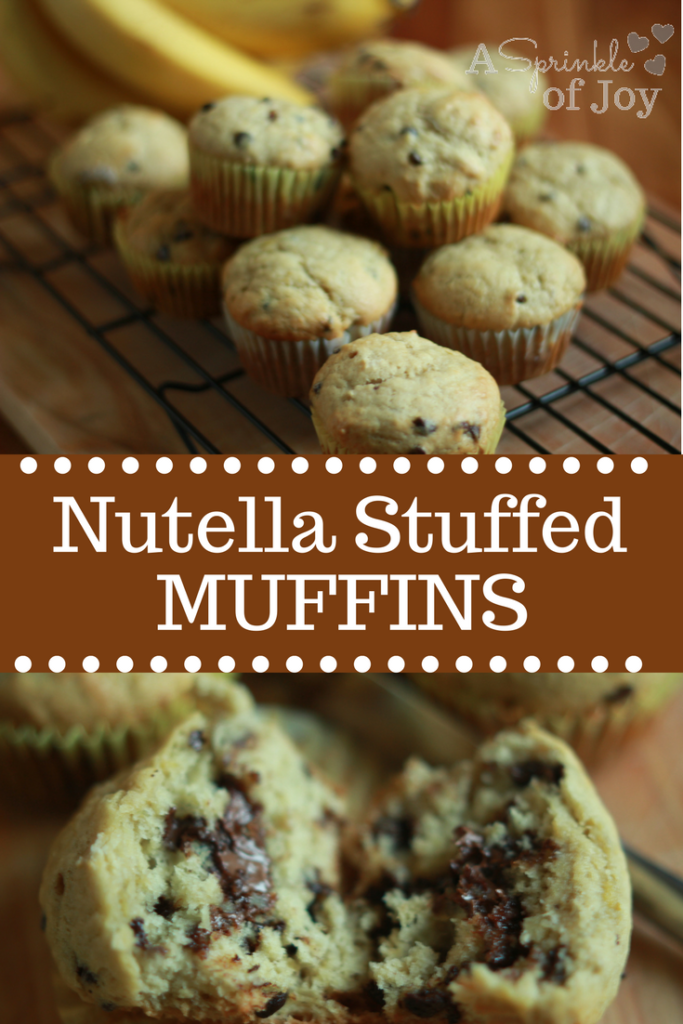 Man, oh, man, I do love myself some Nutella.  If you have no idea what I am talking about, stop reading right now.  Drive to the store.  Buy some Nutella (found with the peanut butter.  Get the real deal folks, so much better than the store brand).  Drive home.  Open Nutella. Insert spoon, and enjoy.
See, she knows what it's all about.
Not going to lie.  I was a bit disappointed I didn't get to lick the spoon….
These muffins were gone in about two days.