Now that it is the holiday season here, it's time to think about all things Christmas! One thing I love to do is decorate cookies.  But did you know that you don't have to have super fancy cookie cutters to make some cute cookies?  A good old fashion star cookie cutter will do the trick!  Today I am going to show you how to make some super cute Santa cookies out of a star cookie cutter.
Plus if read to the end of the post, there'll be a fun little video to watch. 🙂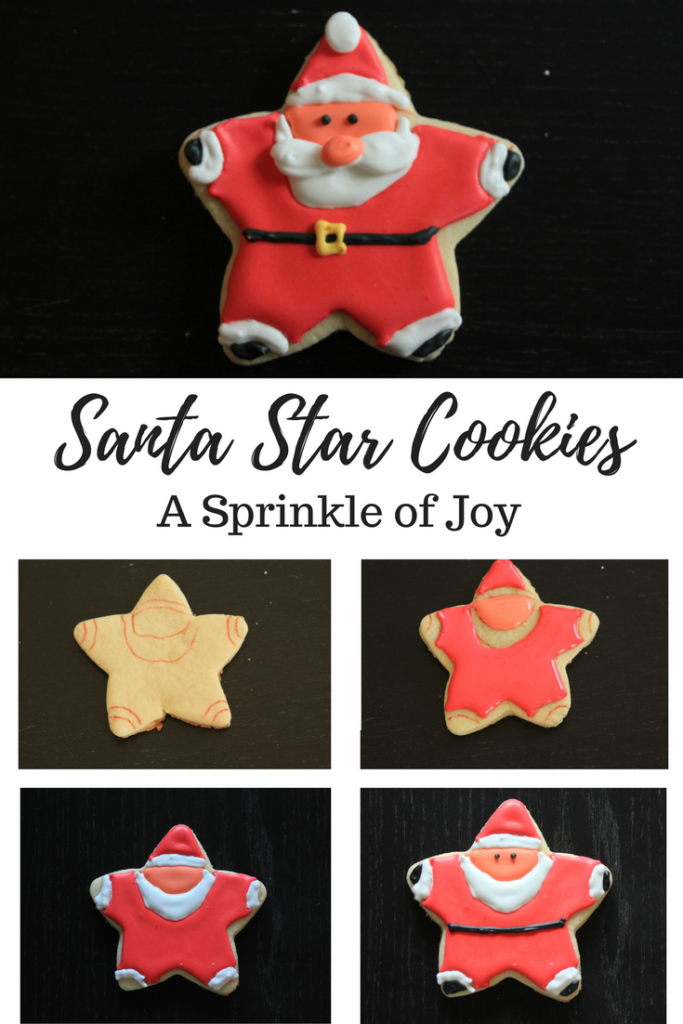 Start with your favorite sugar cookie recipe.  I really like this one, as it doesn't have to be chilled.  Seriously, that right there is a game changer.  You will also need a royal icing recipe.  Here is the one I use.  So at this point in time you should have your cookies baked and cooled, and your royal icing prepared.
Step one
Start with your cooled cookie.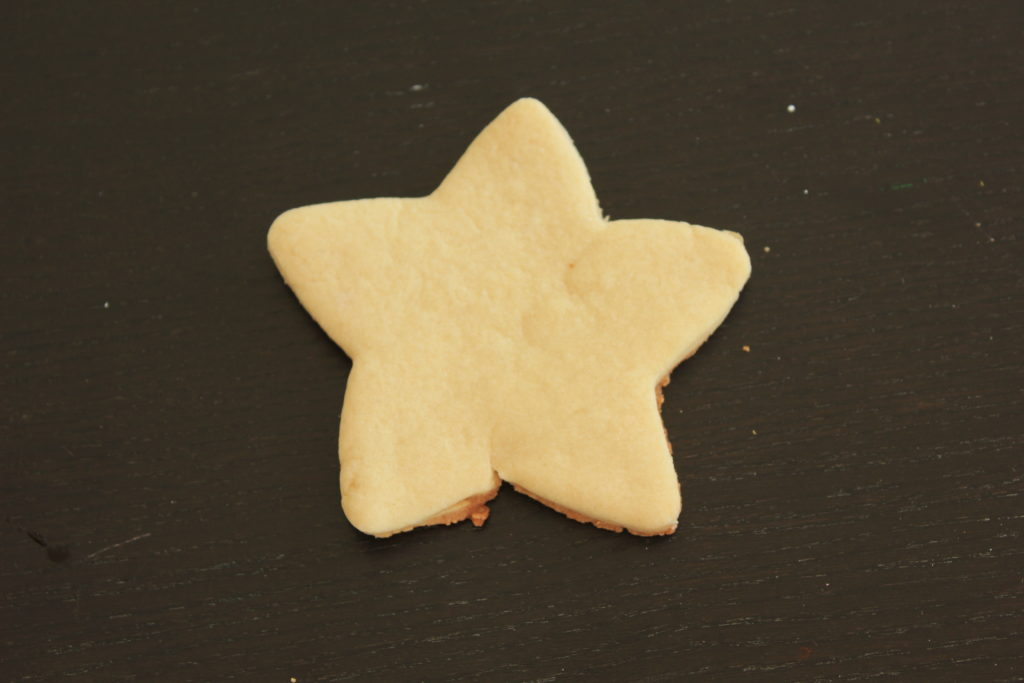 Step two
Trace a similar pattern onto your star. If you think you can free hand where to put the icing, go for it. 🙂 I am not that talented, and like having a line to follow.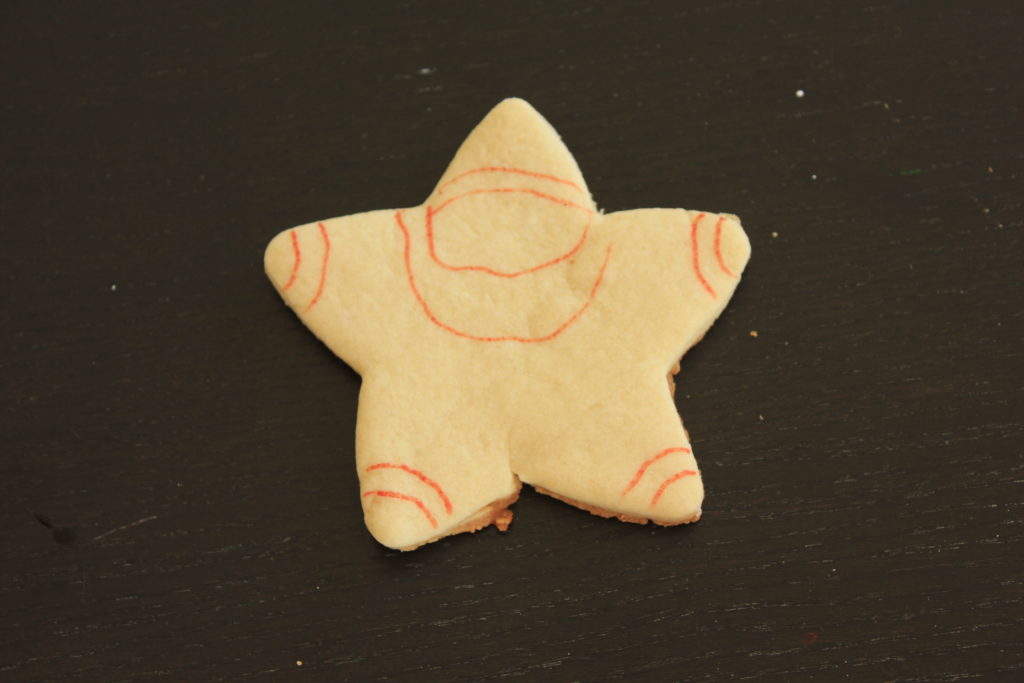 Step three
Outline, then fill in the face, and Santa's suit. Since I didn't want a major outline on my cookies I outlined then flooded the area right area. I use a thicker icing consistency to do the outline, then flood the cookie with about a 5 second icing. After this step you need to let the cookies dry for a few hours at least, even better is overnight.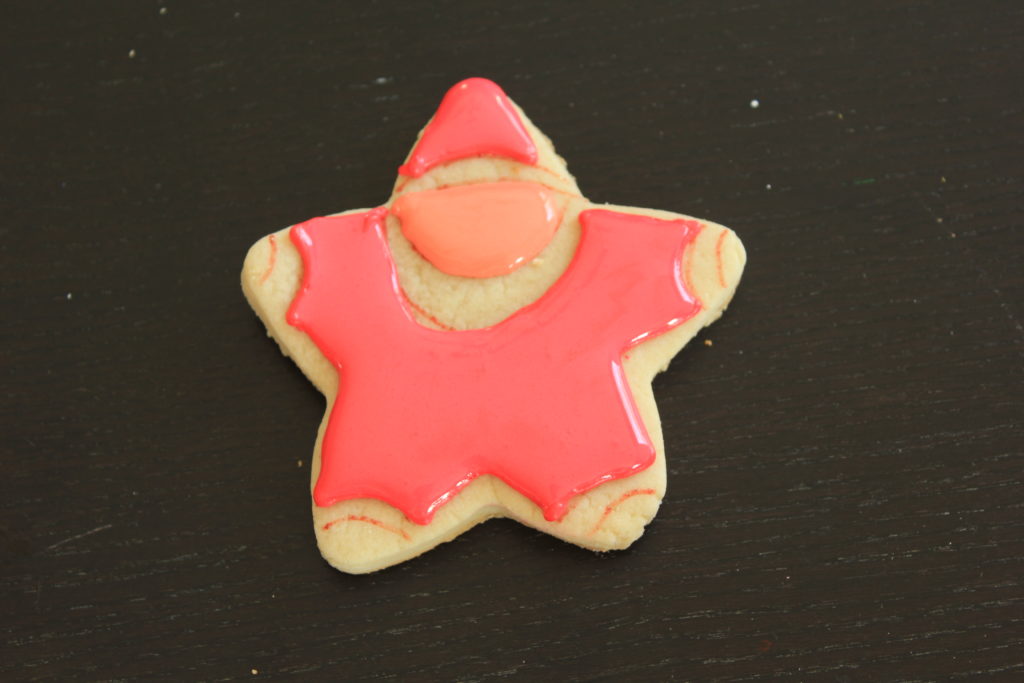 Step Four
While your Santa is drying make a nose, beard, and puff ball for the hat on wax paper. I drew the shapes first on a piece of paper then put the wax paper over it and traced them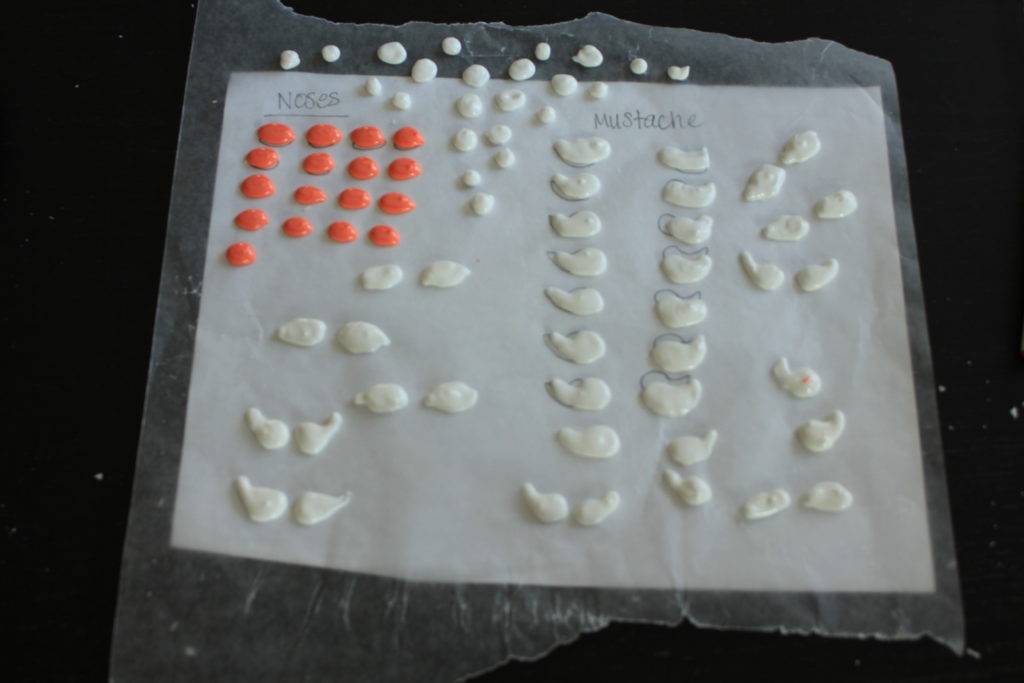 Step Five
Now that your Santa is dry, its time to add the white. Once again let that dry for 1-2 hours.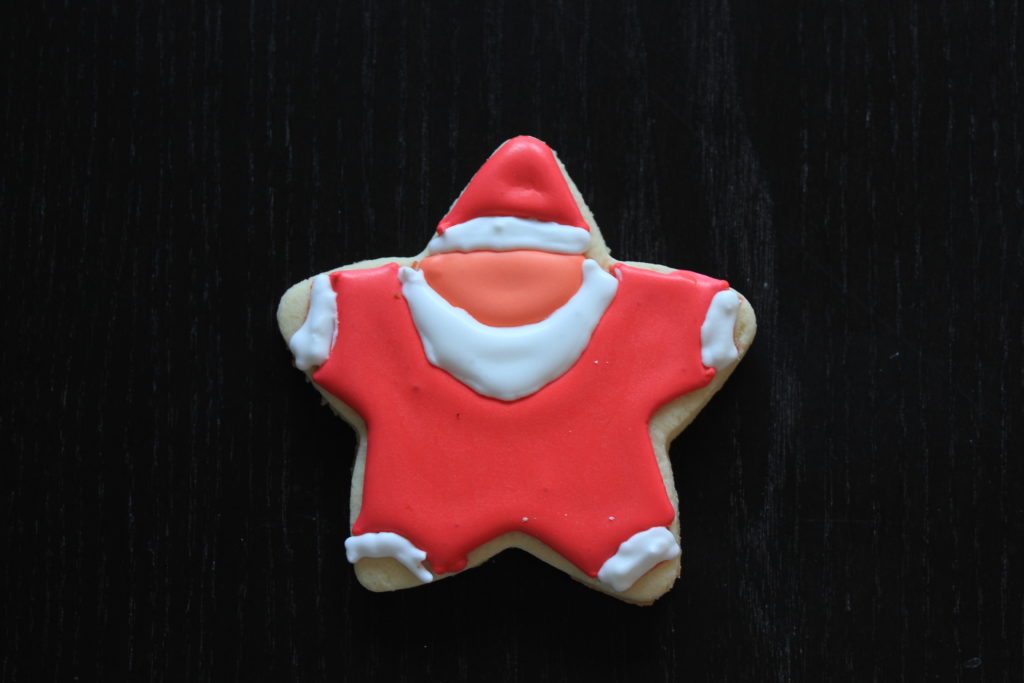 Step Six
Then add the eyes, belt loop and black gloves and boots. Let that dry for 1-2 hours.

Step Seven
Finally add the the belt buckle, and then use some extra icing to "glue" on the beard, then the nose.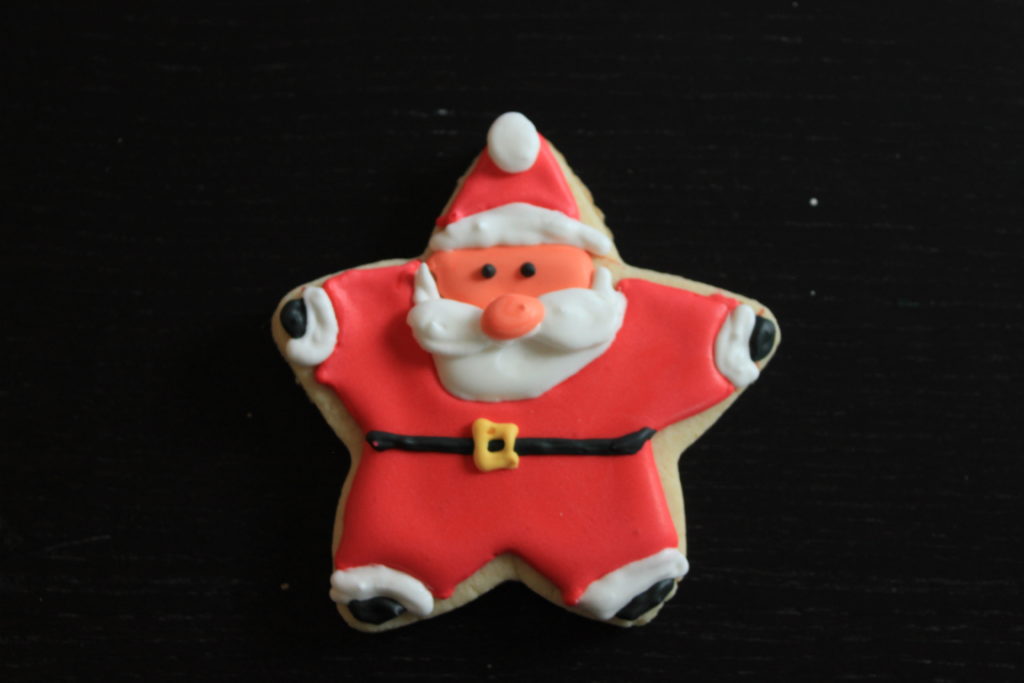 And there you have it! It takes time, but it really isn't hard. You just have to have patience, and go slow.
I also made a fun little video with dancing Santa's, check it out! 🙂