So…..I just realized I never did a final check in with my fall bucket list.  I know it's December, but technically, it's still Fall until the 21st of December right?!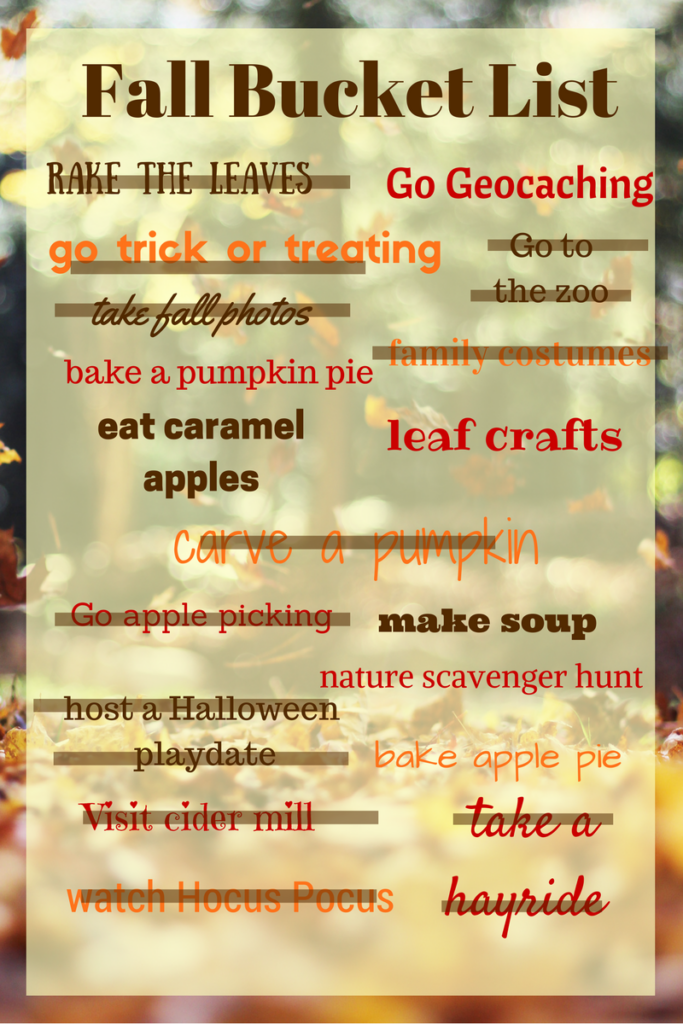 So, how did I do?
While I didn't get everything crossed off my list, I was still able to get quite a bit done.  We're pretty busy these days with activities/appointments four days a week, so sometimes I feel like I'm just go, go, going without being able to take a breath.
Because of my super late check in with the Fall bucket list, I'm going to skip the pictures.  I'm pretty sure that I already shared most of it on the blog earlier anyways.  Instead, I'm going to share our Christmas bucket list!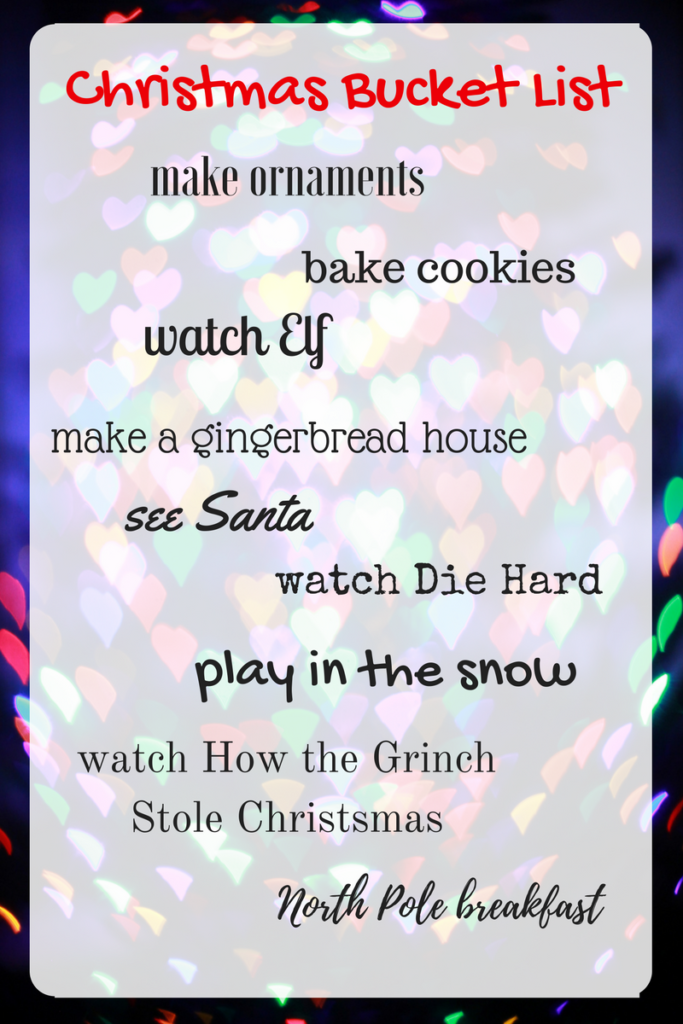 It's not the longest list (because like I said earlier, life is busy), but I am hoping it is doable. 🙂