So a few weeks ago I shared a picture of the stuffed peppers we had for dinner.  It was a new, so I wanted to make sure I tried it before sharing the recipe with you.
Well, I tried it, and it turned out great!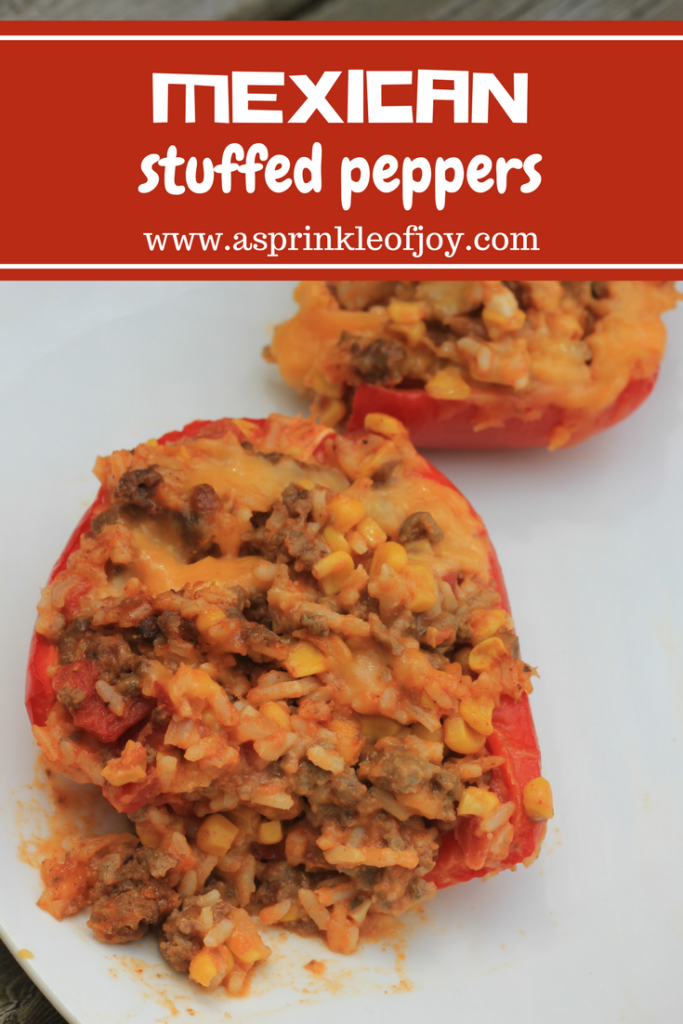 Start by browning your meat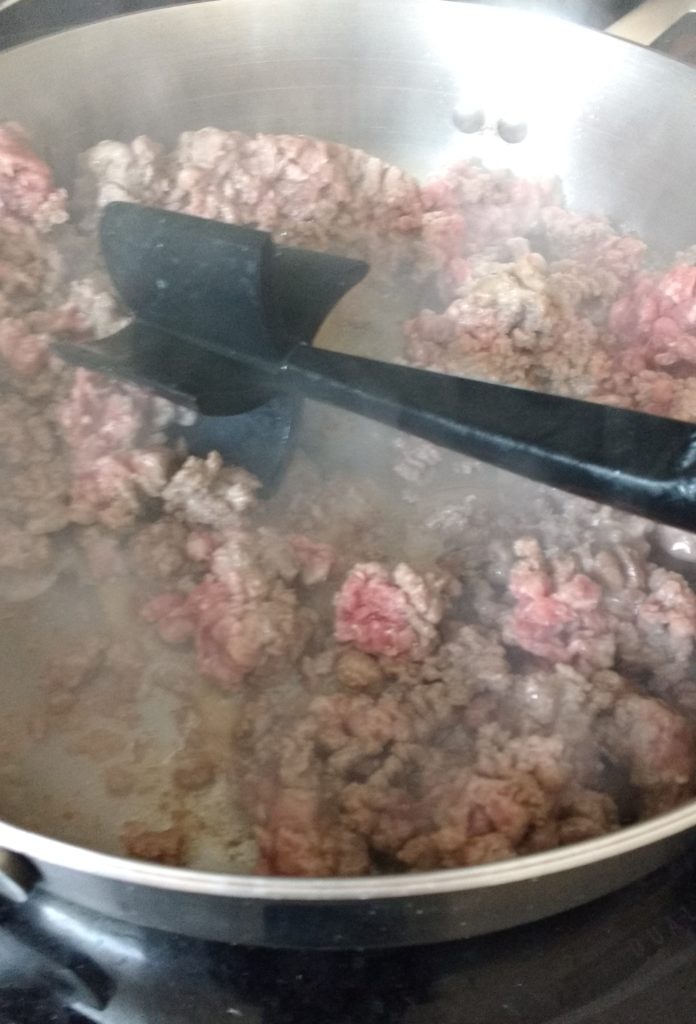 While the meat is browning add a diced onion and 3-4 cloves of garlic.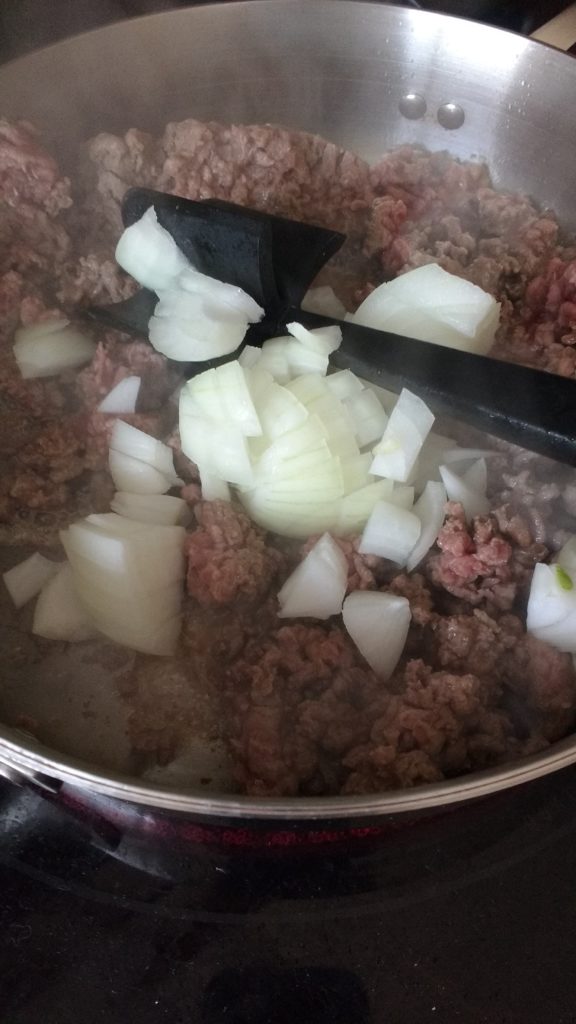 Next up add a package of taco seasoning.  You could also make your own seasoning and add that.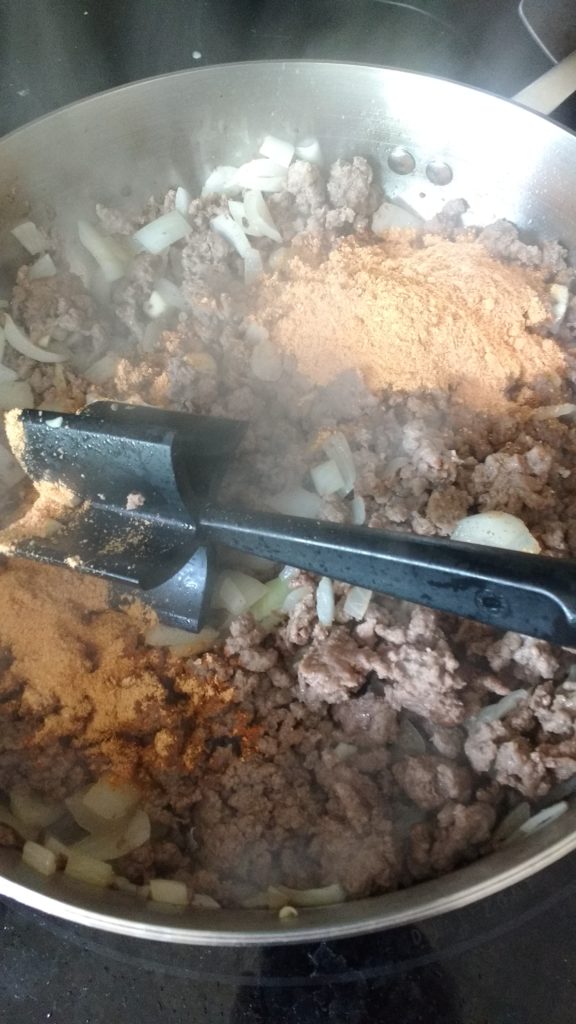 Add a can of diced tomatoes (undrained)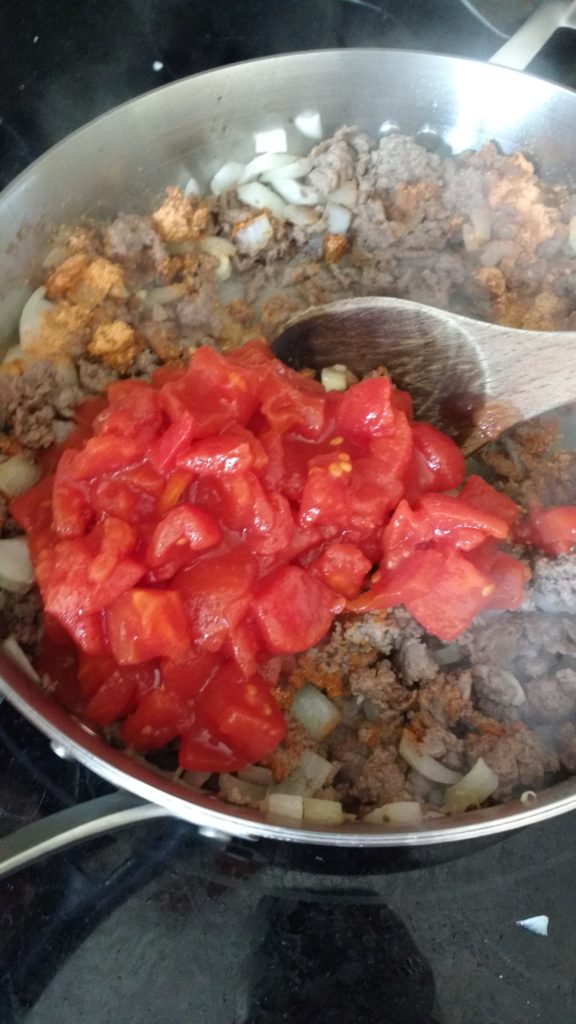 Add a can of undrained corn.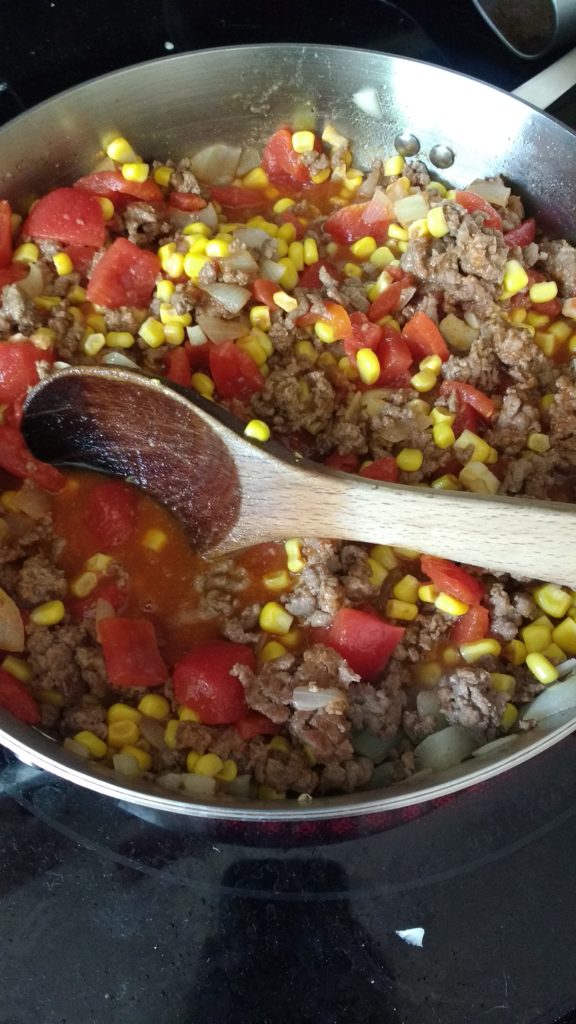 Add 2 cups cooked rice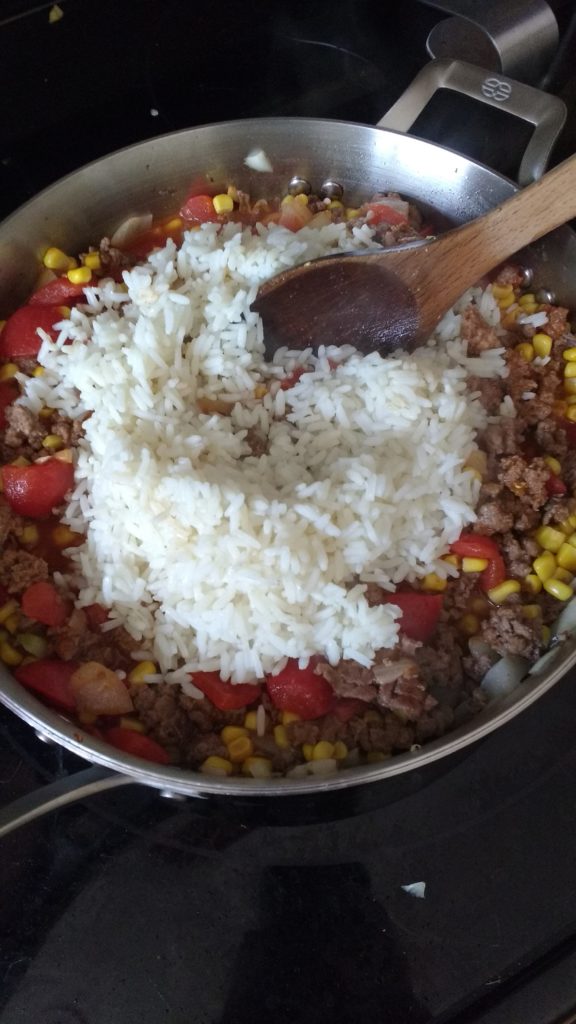 Add lots and lots of cheese.  At least 2 cups, because one can never have enough cheese, right?!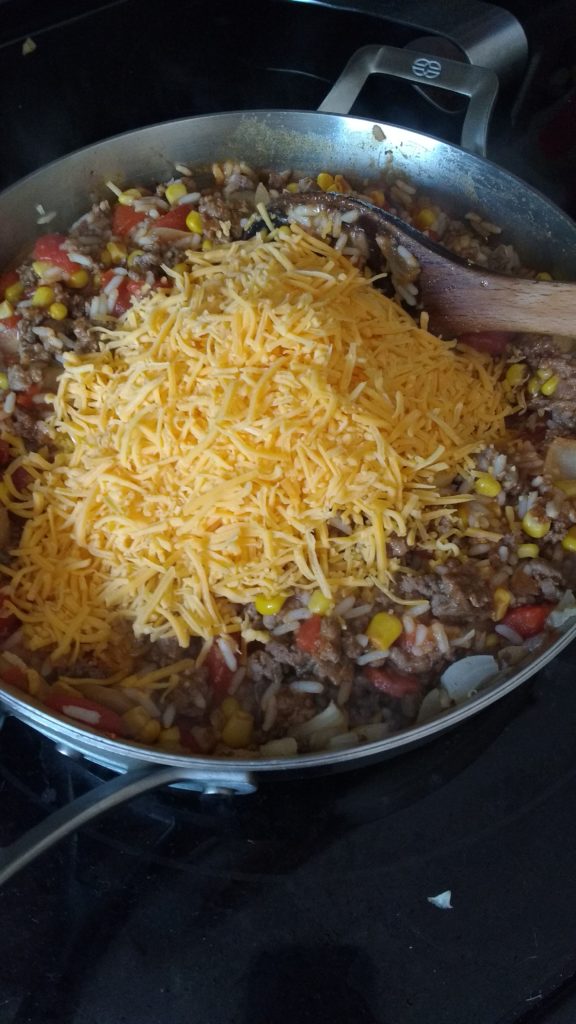 Cut the peppers in half length wise, and fill them with the beefy, cheesy yummyness!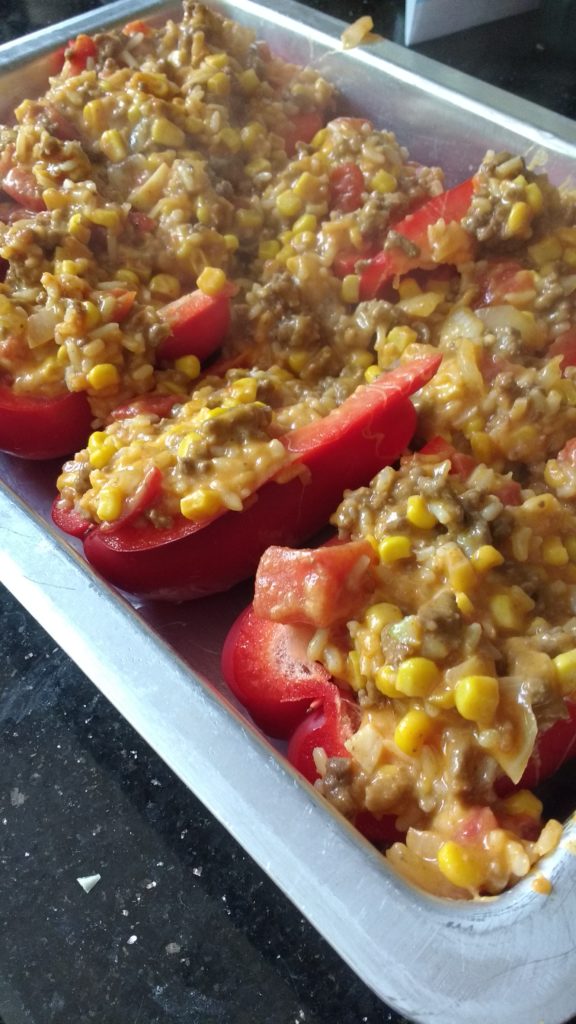 Sprinkle with more cheese and bake for 25-30 minutes, then enjoy!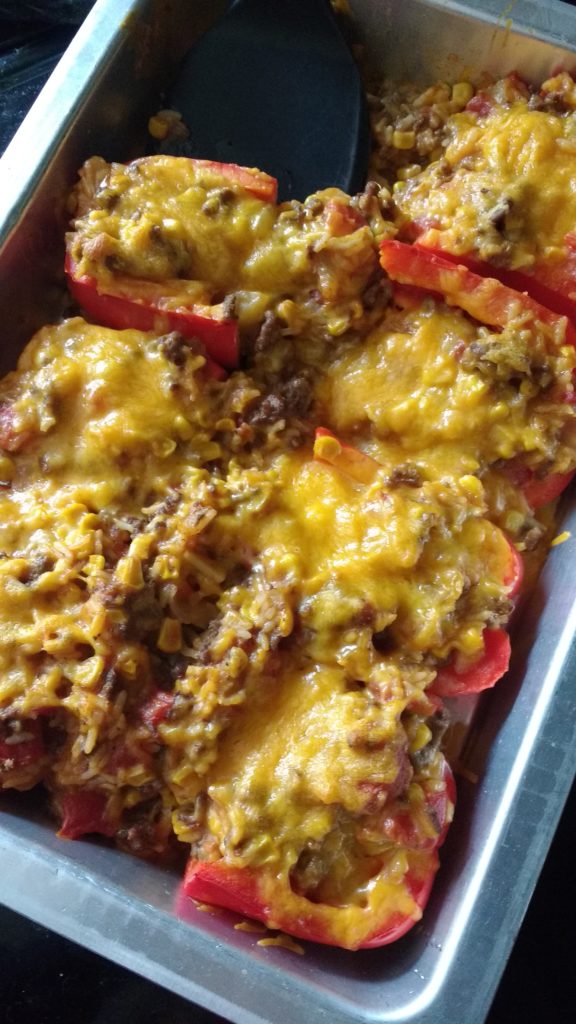 It really doesn't take a ton of time to prepare, and then end result is so tasty!
1

lb

ground beef

could also use turkey or chicken

1

diced onion

2-3

cloves

garlic

14.5

oz can

undrained tomatoes

14.5

oz can

undrained corn

2

cups

cooked rice

1

envelope

taco seasoning

2-3

cups

cheese

4

red peppers
After the meat has been browned a little add the diced tomatoes and garlic, and cook until softened and until the meat is done.

Add the canned corn, canned tomatoes and taco seasoning, and cook for a few minutes.

Add the rice and cheese, then stir.

Cut red peppers in half lengthwise and lay in pan. Scoop meat mixture into each pepper. Top with a sprinkle of cheese.

Bake at 350 degrees for 25-30 minutes.
°