Did you know that grocery shopping doesn't have to be painful? That it can be, dare I say, fun and exciting??
I know, I know, you are probably thinking,
"Danielle has officially lost her mind. We need to send help."
I assure you, I haven't lost my mind. I did, however,  have an amazing shopping experience at the grand opening of the Busch's Fresh Food Market in Canton.
If you live in Michigan, you may be familiar with Busch's Market.  Never heard of it? I encourage you to see if this local grocery store is near you. I love the wide selection of natural products you can find there. They also carry a large variety of Michigan made products available. It's great being able to support local businesses from the Mitten State!  There really is something for everyone at Busch's.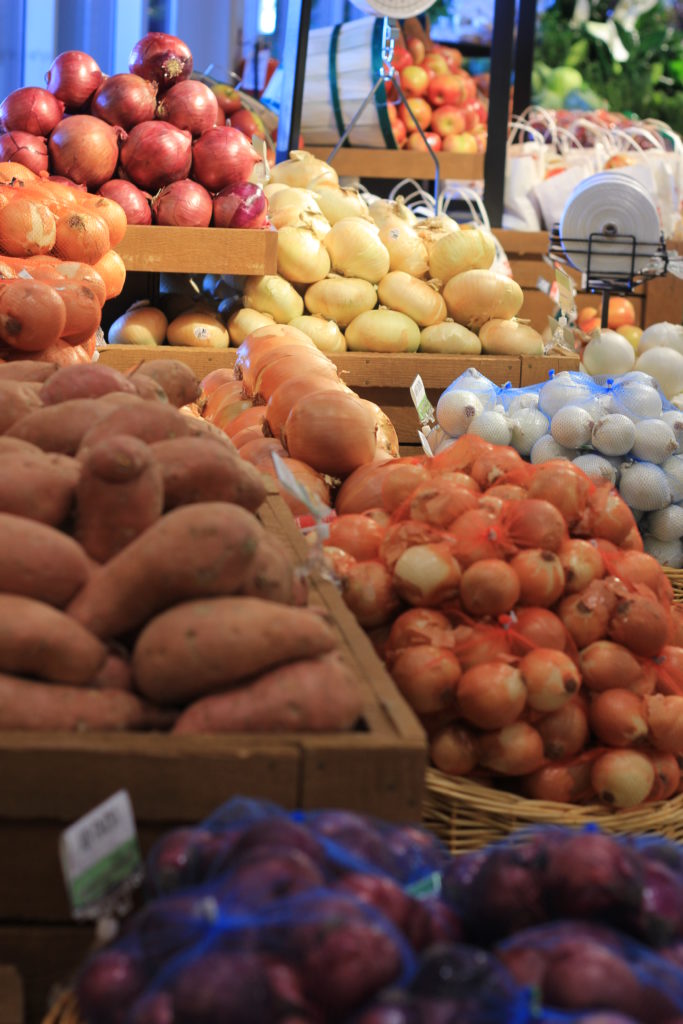 Plus, you can also sign up to be a Busch's MyWay Member. Some benefits of being a MyWay Member include ordering groceries online for curbside pickup, exclusive sale items, receiving special coupons, and more. If you sign up now, you have the chance to win free groceries (and who couldn't use free groceries??).  You can click here for more details.
Sharing my #recipe from @BuschsMarket #ad #BuschsMarket #CantonGrocery #BuschsLocal
Click To Tweet
So, are you ready to see how fun and unique the Busch's Canton grocery store is? You'll find things in this store, that you wouldn't find elsewhere, like:
A Starbucks (!!)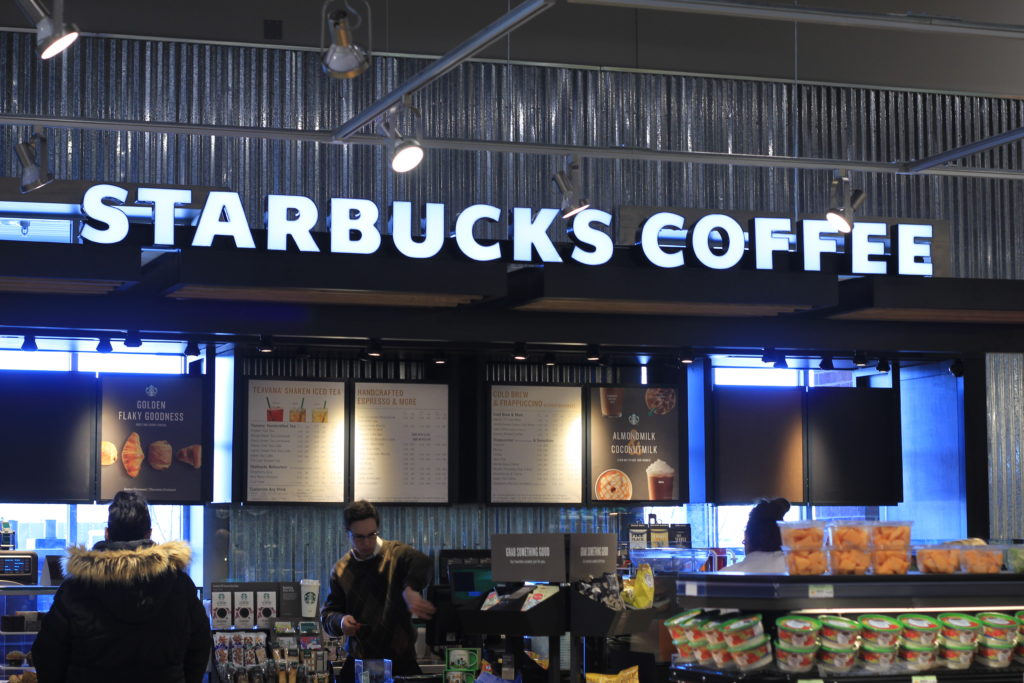 A gelato bar (Annabelle tried the chocolate and deemed it "tasted amazing")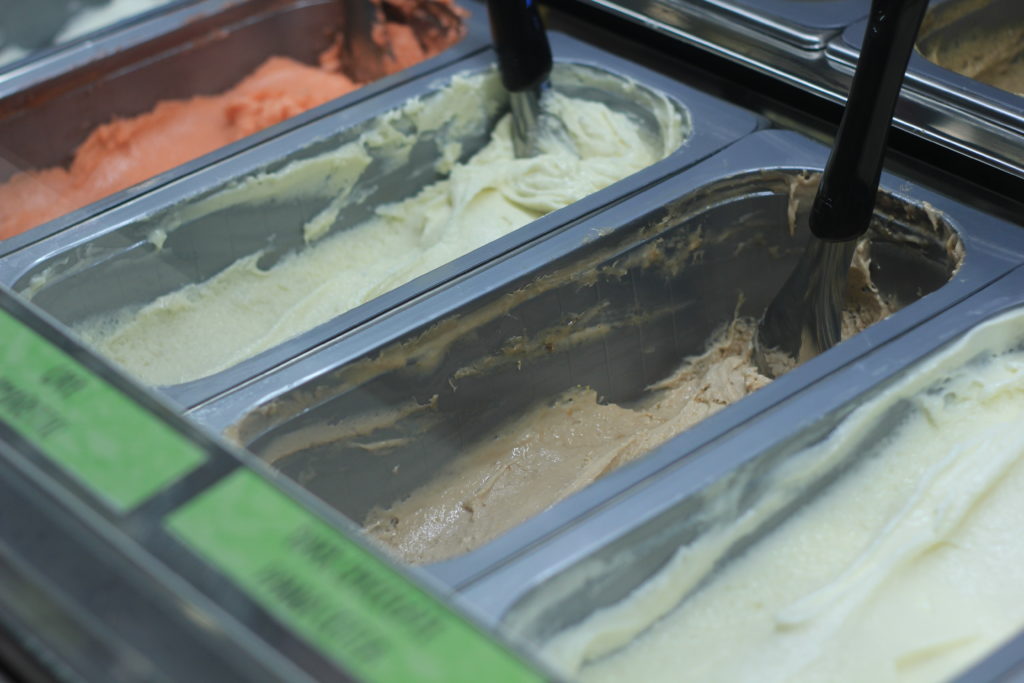 Even a restaurant!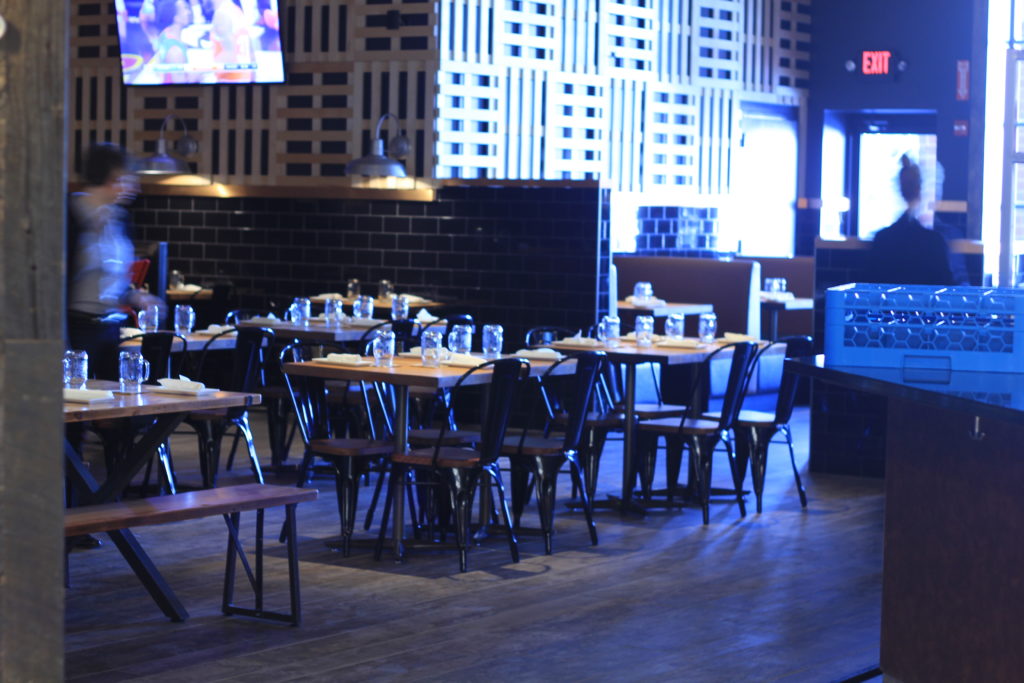 Besides those cool features, Bucsh's Market has lots of fresh fruits and veggies like these red peppers, which gave me the idea to create fajita nachos, a twist on traditional fajitas.  I also picked up some onions, yellow and orange peppers, garlic, and a jalapeno in the produce section.  Then it was off to the meat counter!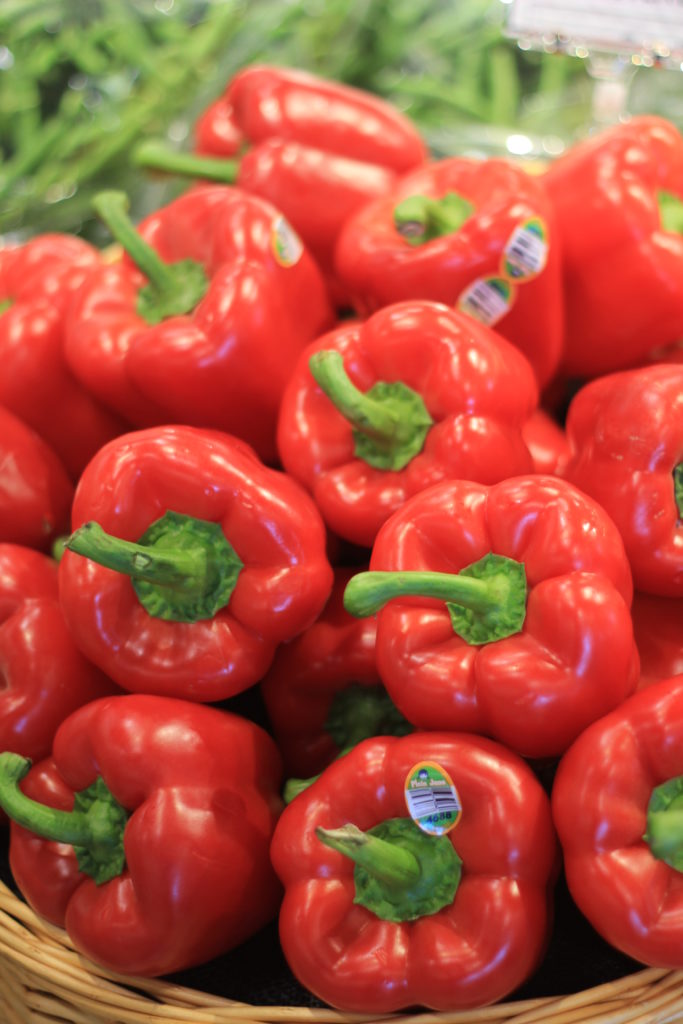 Once there I explained to the butcher that I needed some meat that I would marinade to create fajitas,  and he suggested a flat iron steak, so I picked one up at the counter.  There is just something about fresh meat from the counter that makes me smile.  Please tell me I'm not the only one.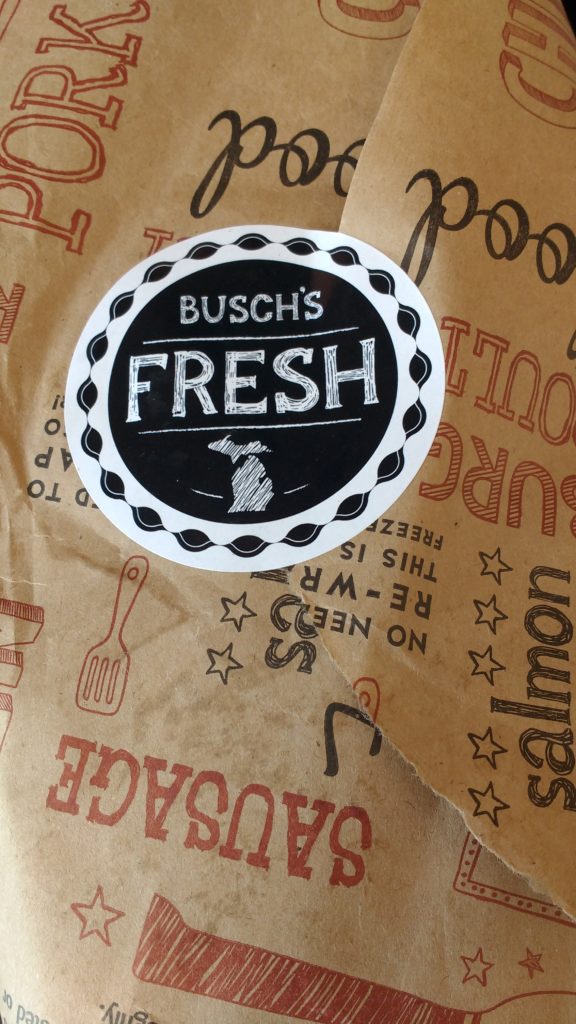 After picking up my steak, I headed over to the beer aisle to find a great Michigan brew. When I got there, I was blown away!!  The beer and wine selection was HUGE!   If you missed it on Facebook, I shared a quick video to show you how amazing it was.

It took my so long to find a beer, because there were so many options!
After finding a local brew for my marinade, I continued to explore the store and found a huge selection of infused olive oils!  I love using olive oil in my cooking, so this was so exciting.  After looking at the many choices, I went with a garlic infused one.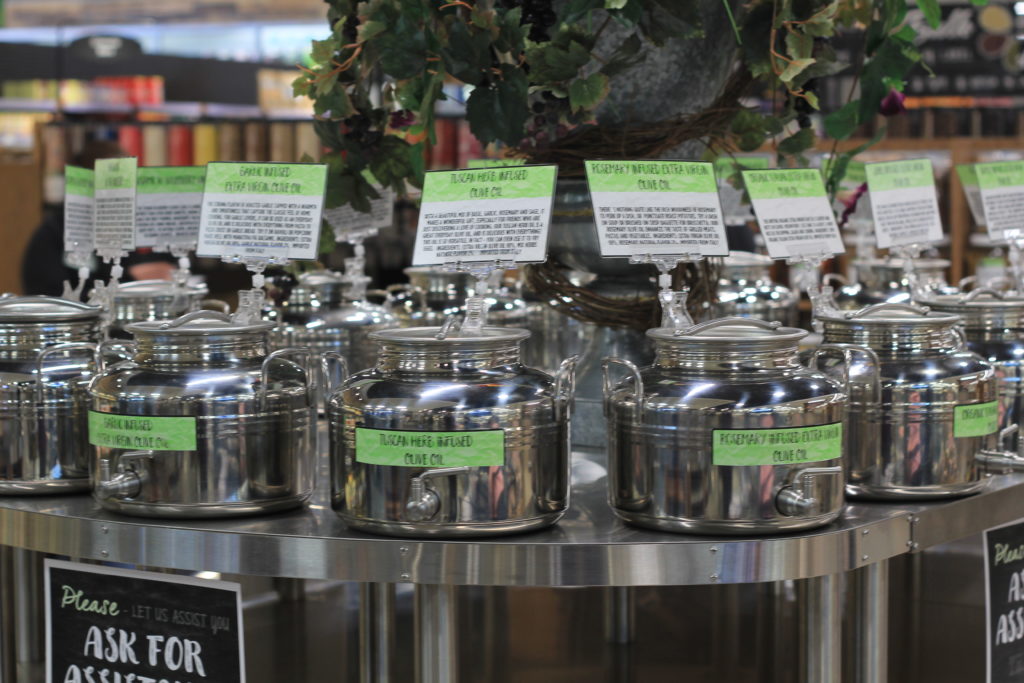 With my items in the cart, I picked up a bag of cheese and tortilla chips, then headed to the check out to pay, and used my MyWay card to get some savings.  I was excited to  get started on my Fajita Nachos.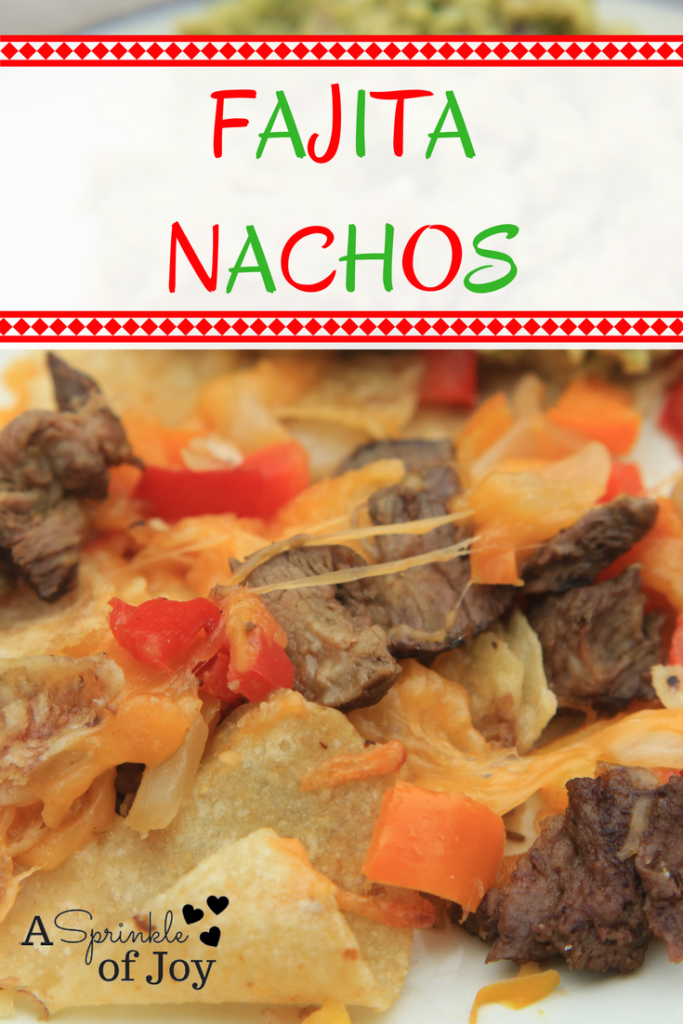 Once home I got the marinade started for my steak.  Here are the ingredients I used.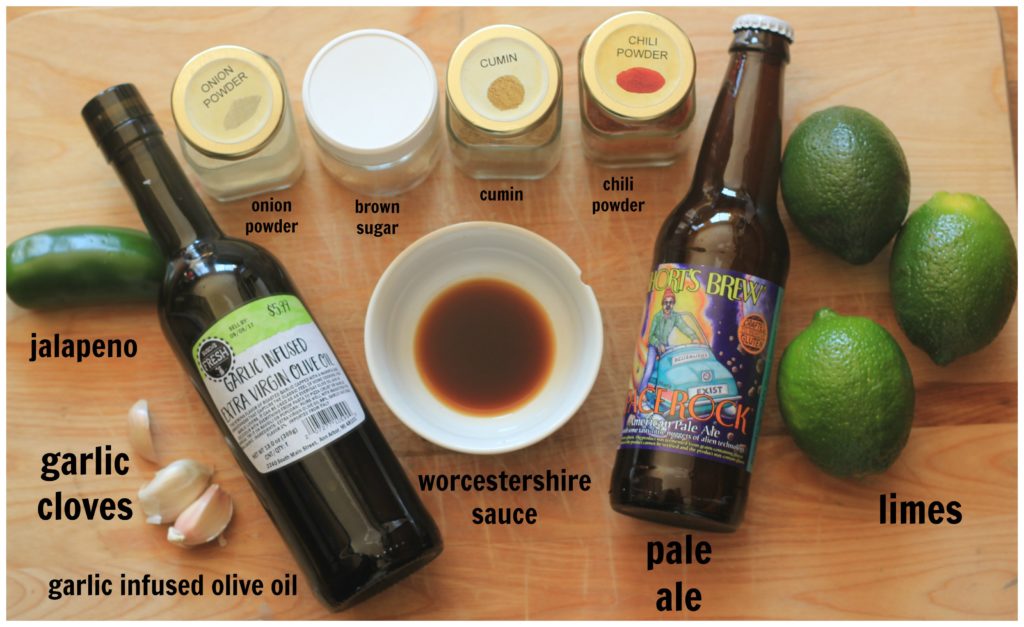 Instead of taking step by step pictures (since it really isn't a hard recipe), I made a video instead!  I hope you enjoy it.  I also included a printable recipe at the end of this post.
1.5-2

pounds

flat iron steak

1

red bell pepper

1

orange bell pepper

1

yellow bell pepper

1

onion

1

bag

tortilla chips

4

cups

cheddar cheese

shredded
3/4

cups

beer (pale ale or other light beer)

1/3

cup

garlic infused olive oil

3

limes

juice of 3 limes

2

tablespoons

Worcestershire sauce

2-3

cloves

garlic

diced

1

diced jalapeno

seeded for a milder marinade

1

tablespoon

brown sugar

1

teaspoon

cumin

1

teaspoon

onion powder

1

teaspoon

chili powder
Mix all the marinade ingredients together, and pour into a resealable plastic bag with the steak.

Marinade the steak for 8-12 hours in the fridge.

Dice the peppers and onions right before you are ready to cook the steak.

Dump the marinade, and cook steak either on the stove, or on the grill. It should take about 5 minutes per side.

Remove steak to a cutting board, and in the same pan saute the peppers and onion.

After the pepper mixture is sauted, slice the steak into pieces.

Spread a layer of chips onto a baking sheet. Then top with the pecies of steak and sauted pepper mixture. Top with four cups of shredded cheddar cheese.

Bake at 350 degrees for 15-20 minutes.
So tell me!  What part of the Busch's Fresh Food Market sounds the best to you??