**This post contains affiliate links.  That means if you chose to purchase an item through the link I will make a small commission.**
Well we made it through the first month of the new year! I for one can't wait to say by to January and hello to February.  It's not that I totally hate January, it's just always been the month that I get the most blue during.  January is totally the Monday of the months, am I right??
At any rate, now that it's February, it's time to take a look at how I did on my goals for the month of January.  I didn't set to many goals for myself, and I am happy to say that I actually looked at my goals a few times a week!   So let's take a gander to see how I did!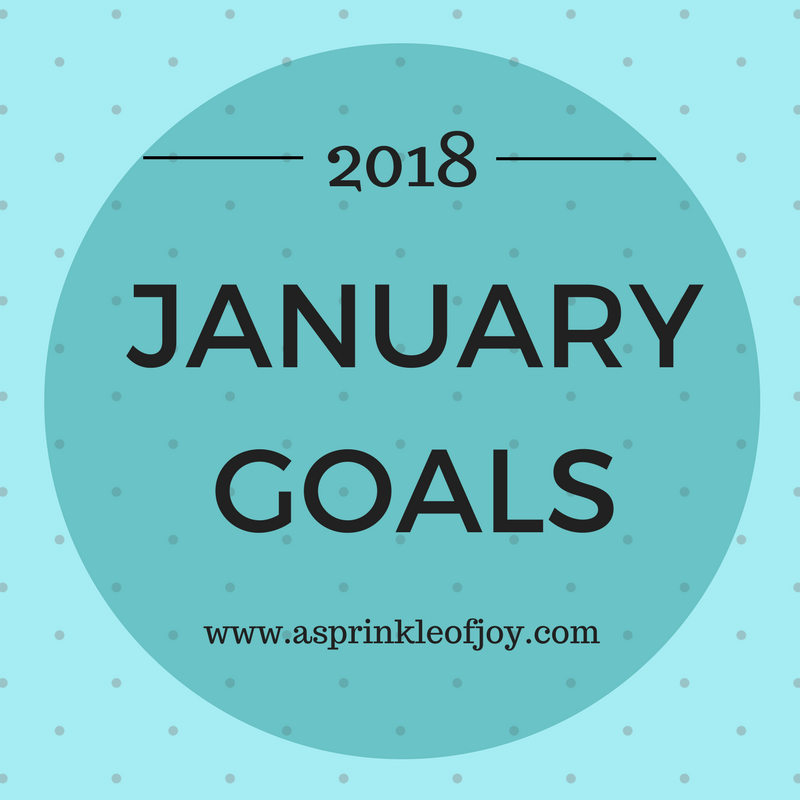 ON THE BLOG
~ Really figure out a good schedule I am giving myself a soft pass on this one.  I still haven't found a great schedule, but for the most part I have posts go live MWF.  I promote my posts on those days as well as on Tuesday/ Thursday.  I did create a sheet to help me keep track of when I share old posts on social media.  If you want to learn more about it (and get a copy) check out this post.
~ Get my first newsletter out Yep!  I sure did.  Are you on my mailing list??  If not take a look at the sidebar and you can subscribe.  As of now I send out a newsletter once a week.  My goal is to occasional include some freebies in it that will only be available through my newsletter.
~ Figure out one free item for an e-mail opt in I actually came up with two freebies!  The tracking sheet mentioned above, and organization labels.  Ultimately I think I will create a "resource library" where people who sign up for my newsletter will get a password to access the free things.
~ Do one FB live  I did, but it wasn't my best…
~ Do one You Tube video Check and mate.  Did this one too.  I ventured out from my normal tasty style videos.  In this one I try to explain the social share sheet better.  I'm new to doing these, so please, be patient and kind.   I am actually am planning two more videos for next month, and already have one of them shot.
~ Read 2-3 chapters in Pinterst Ninja course and create a graphic to track it I have now read nine chapters in the Pinterest Ninja course, and am already starting to see results! My monthly viewers for Pinterest (NOT my blog) have gone from 158K to 233K.  Here's hoping it continues to grow, and turns into more page views on my blog.  If you are interested in the course you can sign up here with my affiliate link.
**I know blog goals seem e-mail heavy, and they are.  I've read in a few places that growing your e-mail list is super beneficial, so I'm trying to do what I can.**
Recaping my January #goals and sharing my February. And is it just me, or is January the Monday of the months?? #blog #motherhood #sahm
Click To Tweet
PERSONAL
~ Start a devotional/Bible Study Bullet journal – so I'm not going to give myself a pass on this one.  Did I start a bullet journal? Yes.  Is there a Bible study section yep.  Did I use that section this month?  Not really.  I realize I need a little more guidance than "copy this verse down". So I'm on the hunt for a Bible study that has me read a passage, then gives me questions to help relate the passage to my life.  I am sure there are tons of apps like that, so give me your favorite!
~ Drink more water (and track it): I have been drinking more water.  I'm so-so on the tracking it, but I did try!
~ Find some new "weight training" moves- I didn't really get this done either. I am still working out, and lifting weights, just doing the same moves I've been doing.  I finally pulled out the binder I made a few years ago that has a bunch of differnt moves, so I may use that.
~ Practice hand lettering I have been practicing, since practice makes perfect.  I am also learning that you have to find a style that fits you.  One that is just natural.  So I've been searching the interwebs for different examples and trying them out.
So, overall, I would say I did an awesome job at my goals!
Now onto February Goals!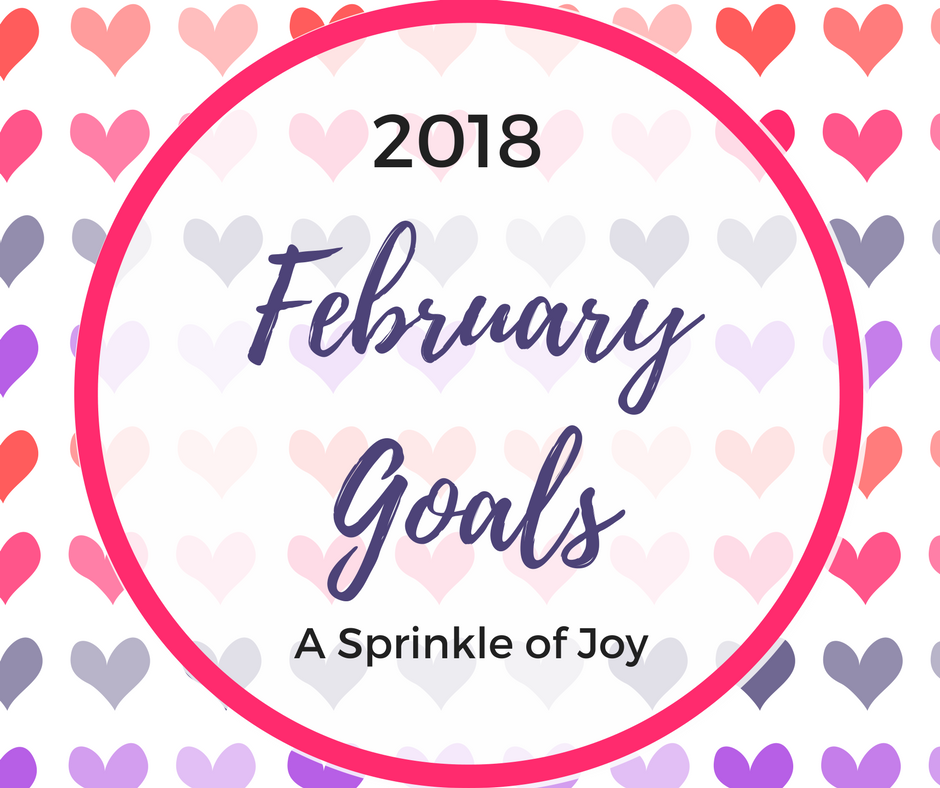 BLOG
~Do a at least two more YouTube Videos
~ Use water color to create some sort of graphic for my blog
~ Finish up Pinterest Ninja course
~ Go back an spruce up at least 4 old pins (particularly those with my original blog name on them)
~ Make sure I am pinning to all group boards
~ Create a new logo/ header
~ Make a French Onion Soup Recipe
PERSONAL
~Drink 10 glasses of water a day
~ Get at least 6 hours of sleep a night
~ Eat healthy snacks
~ Schedule playdates
~ Find a better Bible Study
~ Start figuring out Annabelle's Birthday
~ Sew all. the. things. I need to sew
~ Put laundry away within a day of washing
I realize that these goals seem a bit… lofty. But here's hoping that I can stay focused and get them done.  Have a fabulous weekend friends!