If you are anything like me then you've already started decorating for Valentine's Day.  In all honesty I usually start mid January.  It helps brighten my spirits, and since Valentines's Day falls in the middle of the month I figure might as well have the decor out for a little bit.  Valentine's Day is one of those holidays I usually don't purchase decorations for.  I mean it's not a huge holiday, so I'd rather just DIY it up.  And that's what I have for you today!  I fun, DIY Valentine string art!  Plus I even included a PDF template for you.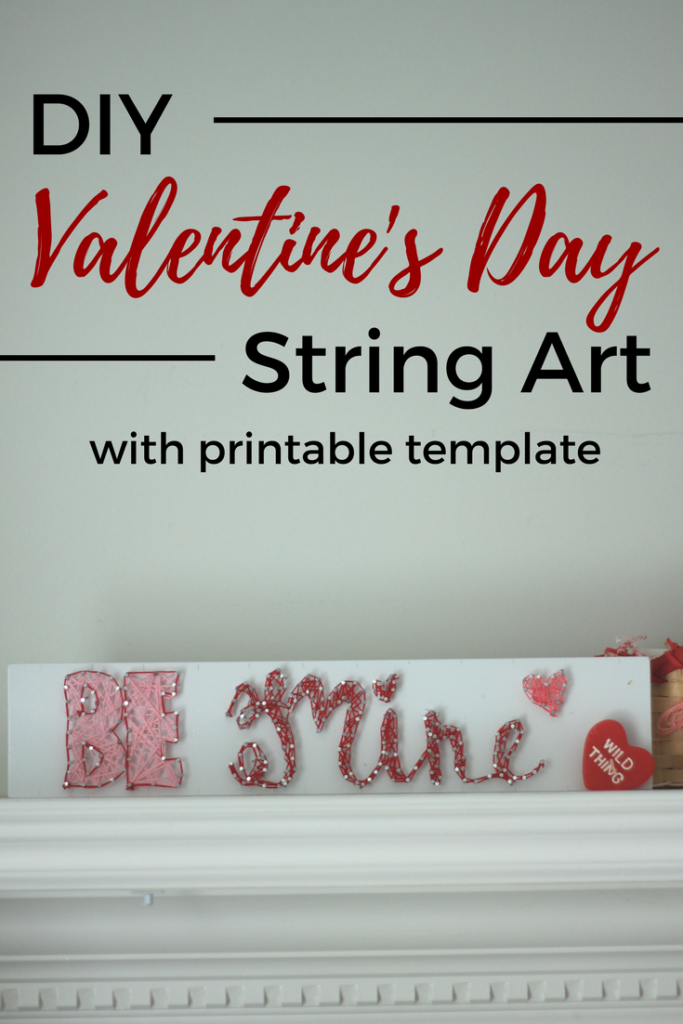 While I wouldn't say this project is hard, it is a bit… time consuming.  Way more time consuming than I'd thought it would be.  Hammering the nails in took a little more time than I thought it would.  But once it's done it looks super fun, so go for it.  Like I said, it's not difficult just takes a little time.
To start off, you'll need a piece of wood.  Mine is 17″ x 3.5″  Paint it white and let it dry.
Next up print up page one and  page two  of this super professional (read it's hand drawn) template, tape it to the piece of wood, and start hammering in the nails.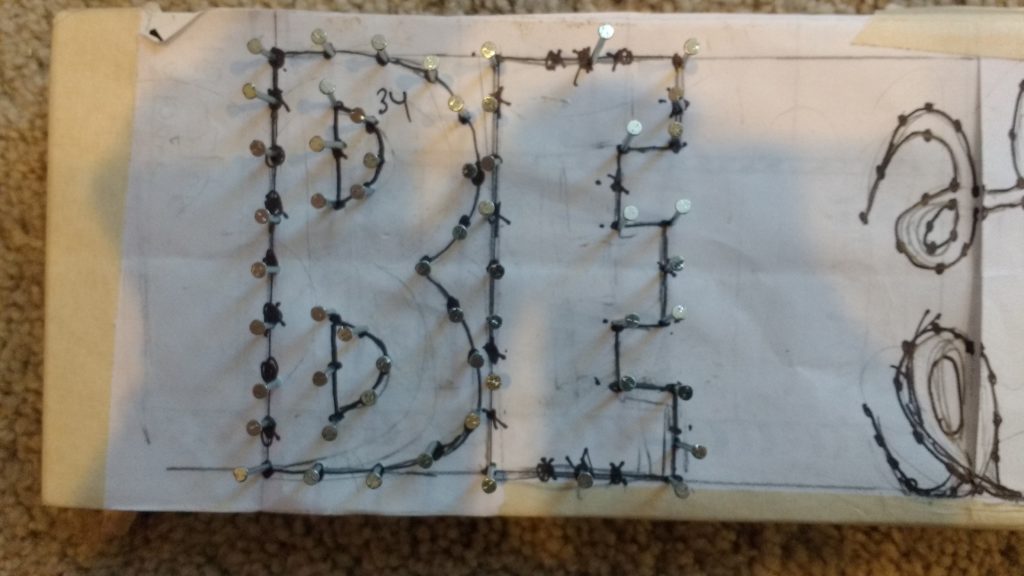 After you are done hammering the nails in, tear the paper off.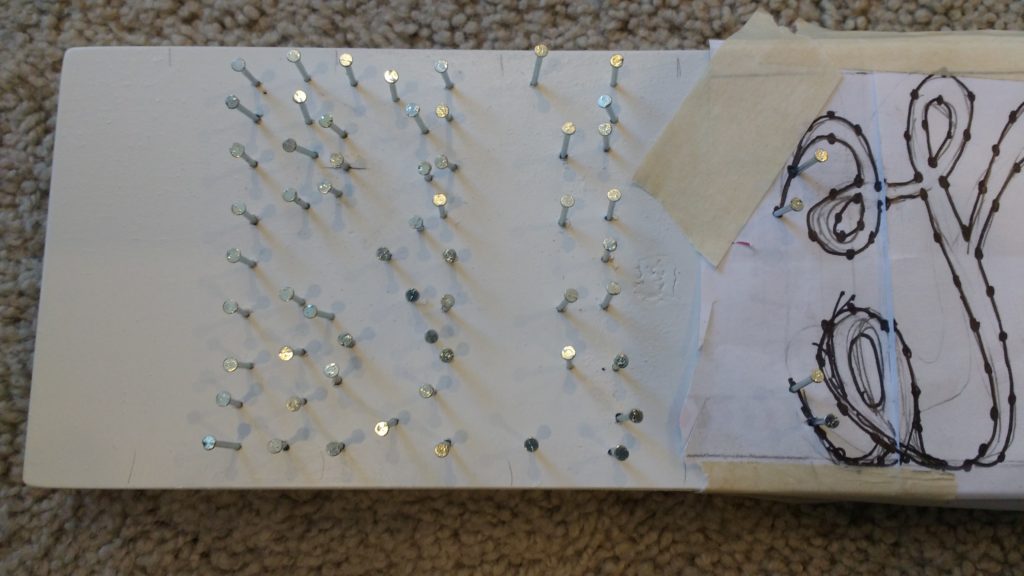 Next it's time to wrap embroidery floss all around. Tie the floss on a nail on the bottom.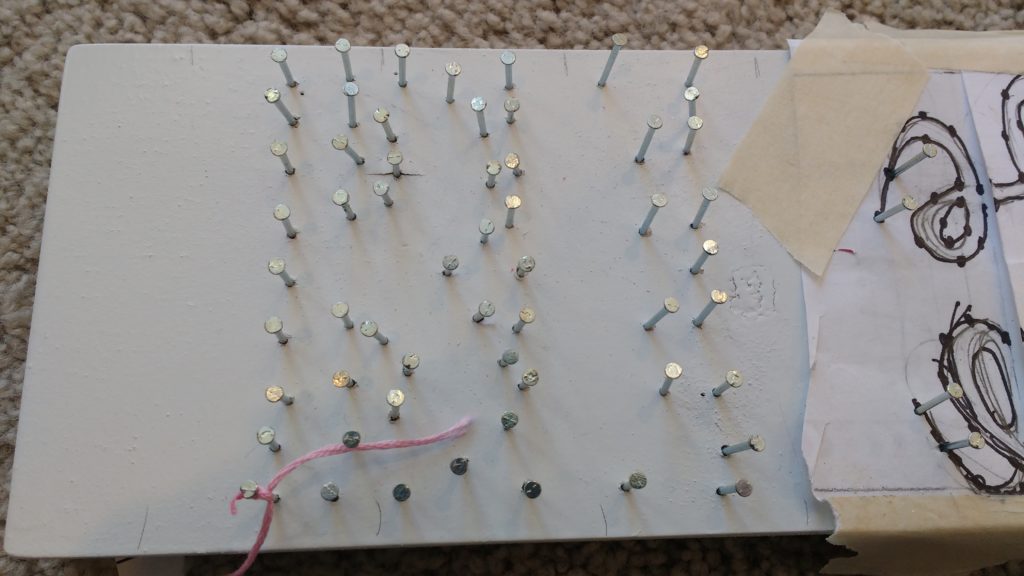 Then start going back and forth in a zig-zag pattern.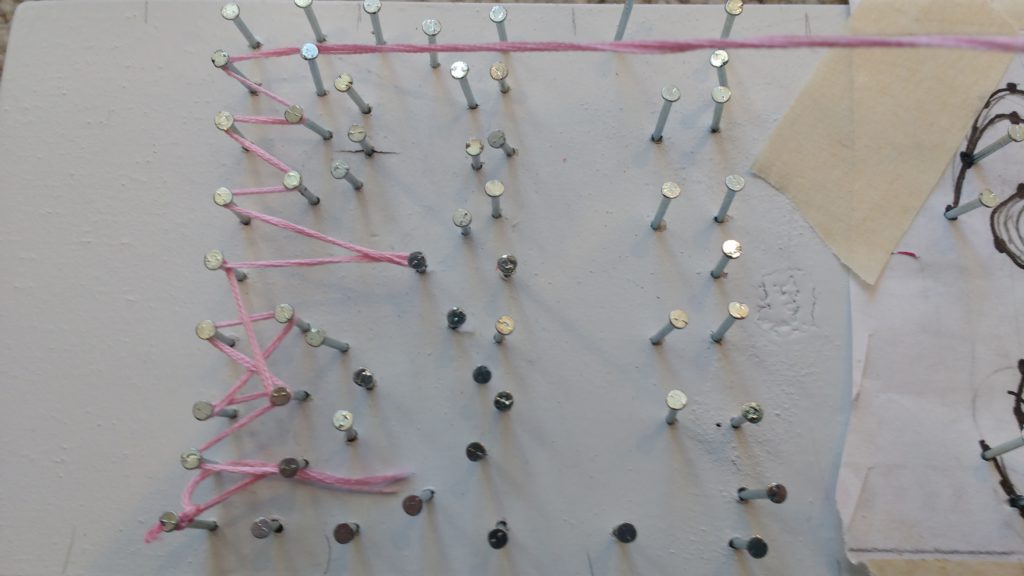 Keep on going until it's filled in as much as you would like. Don't be afraid to go around a nail a few times.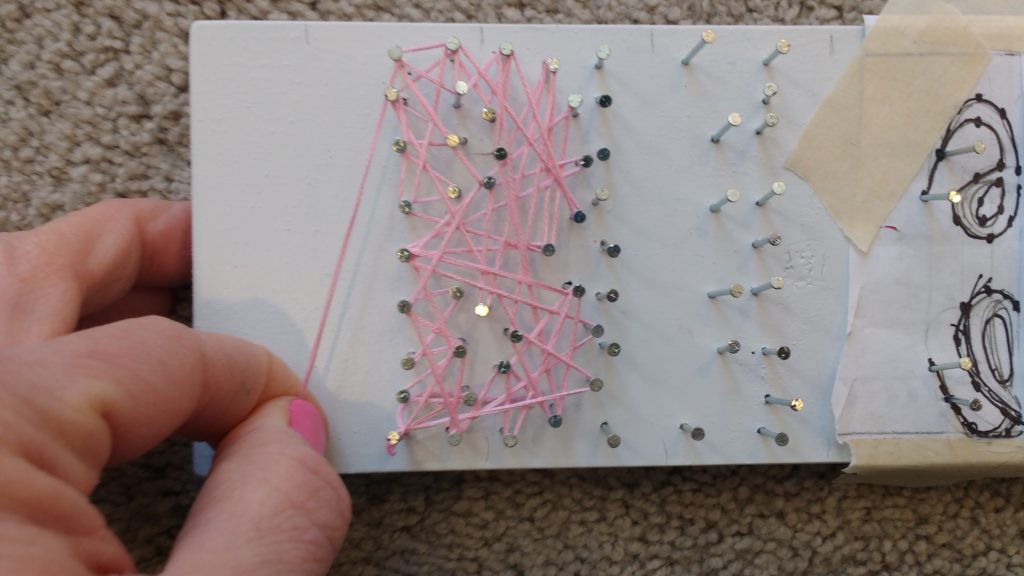 After I'm done filling in the letter, I like to wrap the floss around each nail to out line the letters.  I ended up going back and outline the BE in red, since I didn't think the pink stood out that much.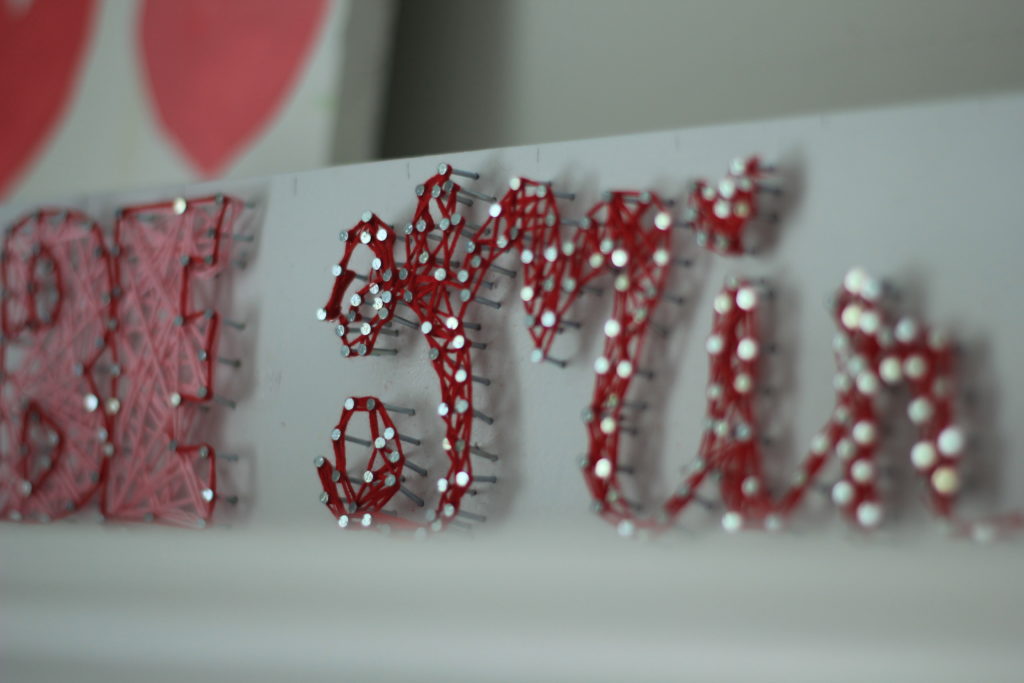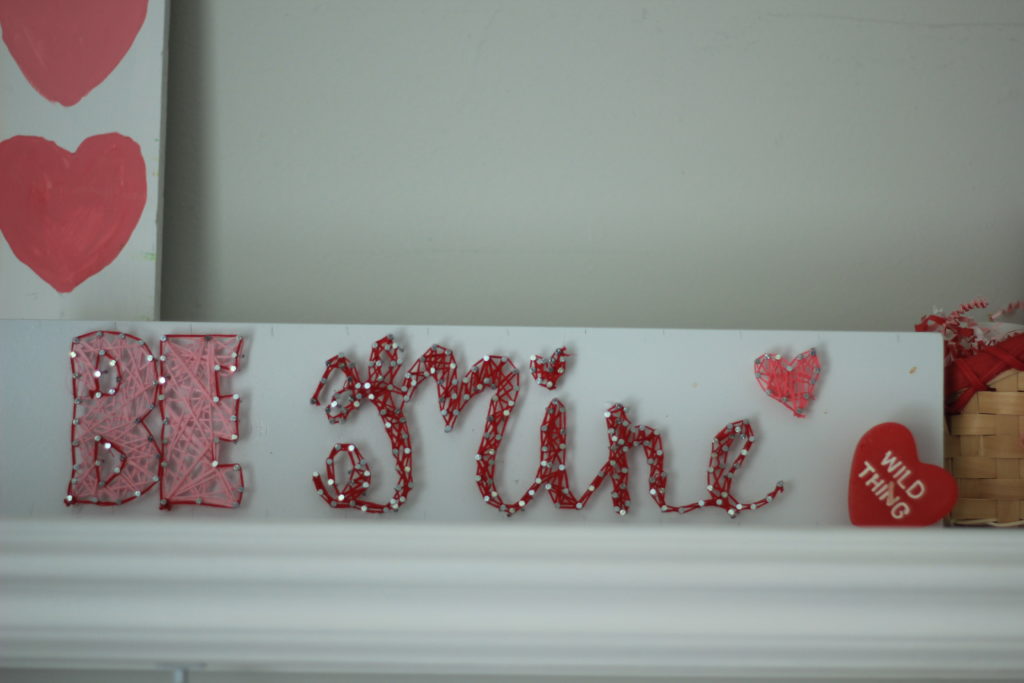 When you're all done admire your handy work!