**This post contains an affiliate link. At no additional cost to you, if you choose to purchase through the link I will make a commission.**
So I know my blog (along with others, I know I'm not the only one) has been overrun with goal posts, but I think that's just what the new year brings.  I recapped my 2017 goals here, and shared my 2018 goals here.  I tried to break things up a bit by including my crochet beanie post, but now I'm back to a goal post.  This time I'm talking about my goals for January.  This year I'm trying to make a big effort to not only post monthly goals, but actually have them somewhat relate to my overall goals for 2018.  I mean it seems like a no brainer, but I'm not sure I acutally did that.  Now my monthly goals will be ones that will help me get my yearly goals achieved.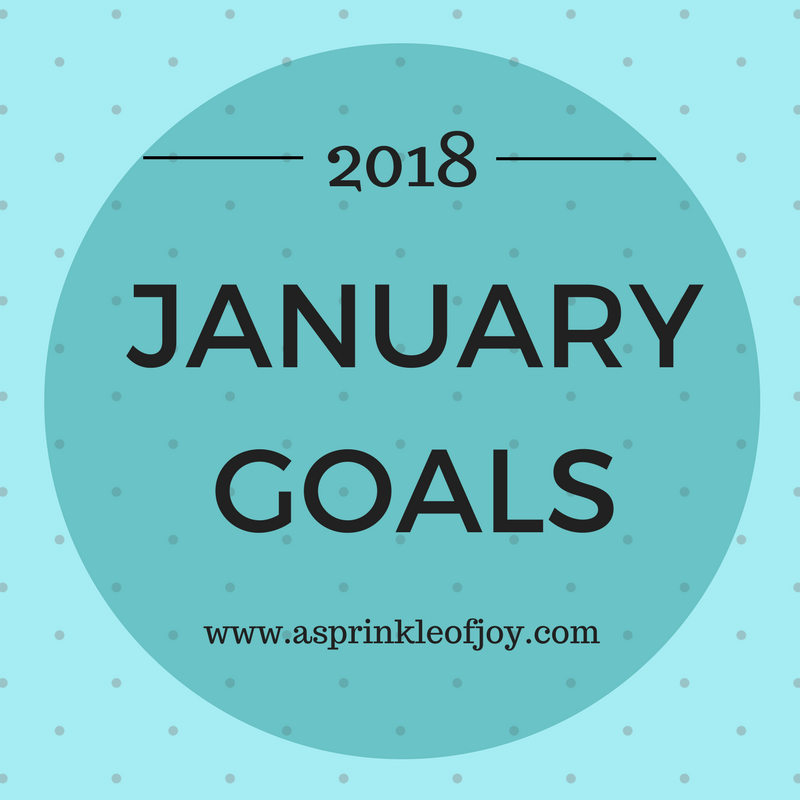 ON THE BLOG
~ Really figure out a good schedule
~ Get my first newsletter out
~ Figure out one free item for an e-mail opt in
~ Do one FB live
~ Do one You Tube video
~ Read 2-3 chapters in Pinterst Ninja course and create a graphic to track it
I love a good post about goals. Come see what my January #goals are. #momblog #mom #blog
Click To Tweet
PERSONAL
~ Start a devotional/Bible Study Bullet journal *
~ Drink more water (and track it)
~ Find some new "weight training" moves
~ Practice hand lettering
*My main goal this month is to get that bullet journal Bible study thing down. I'm planning on talking more about it in a future post, but as someone who has never really "done" a Bible study before, I'm hoping what I do will make sense. I figure as long as it helps me grow in my faith it can't be bad.
What about you?  Do you have any goals for this month (besides recover from the holiday)?