So you may have noticed it was a bit quiet on the blog this week.  The day before Halloween I had a sore throat, and by Halloween night my voice was all froggy.  Well I woke up November 1st feeling pretty terrible, and by Friday it wasn't any better, so I headed to urgent care to find I have a sinus infection and laryngitis.  Autumn and Matt are also feeling sick, so here's hoping that they don't end up with this.  I am so thankful that my Dad was able to come over and help watch the girls while I headed to the doctor (and then to get my tire fixed since I drove over a bolt when I went to get my prescription).
So, that is why I haven't been around much.  But I'm feeling better (except the lingering cough I will have for a while now), so let's take a look at my goals.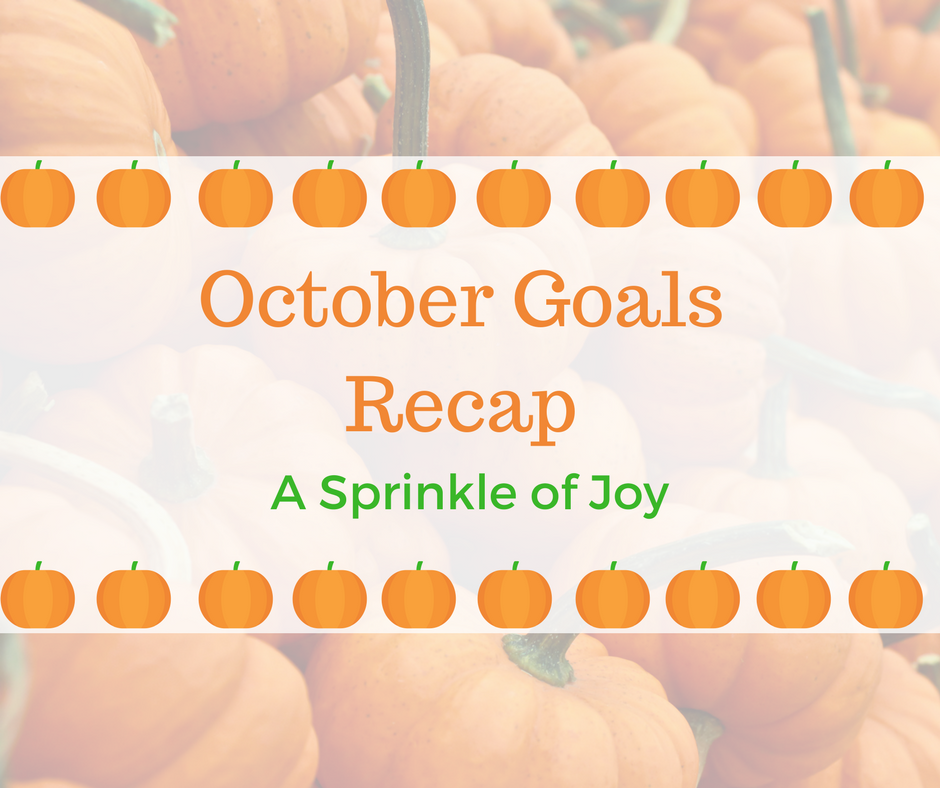 BLOG:
~ figure out a schedule/ time management
~ participate in fall photo challenge
~ Get older posts on Pinterest (like Thanksgiving/Halloween): I didn't get a lot out, but I did get this one up 
~ cut myself some slack and remember not every post has to be "pinterest worthy", and that it's ok to take a step back
PERSONAL:
~ host a Halloween play date
~ carve pumpkins
~ roast pumpkin seeds: they didn't turn out good at all
~ Finish costumes
~ sew more
~ organize all my photos
~ stay on top of cleaning
FITNESS:
~ continue work outs
~ limit booze intake (not that I drink a ton, but if I want to drop a few pounds I gotta mind what I put in my body).
~ Lose 5 pounds
~ but… also remember it's not all about the scale
So this month was pretty good.  I'm still working on figuring out a good schedule, but I have been spending more time with the hubs at night (which was usually blogging time).
Let's take a look at November!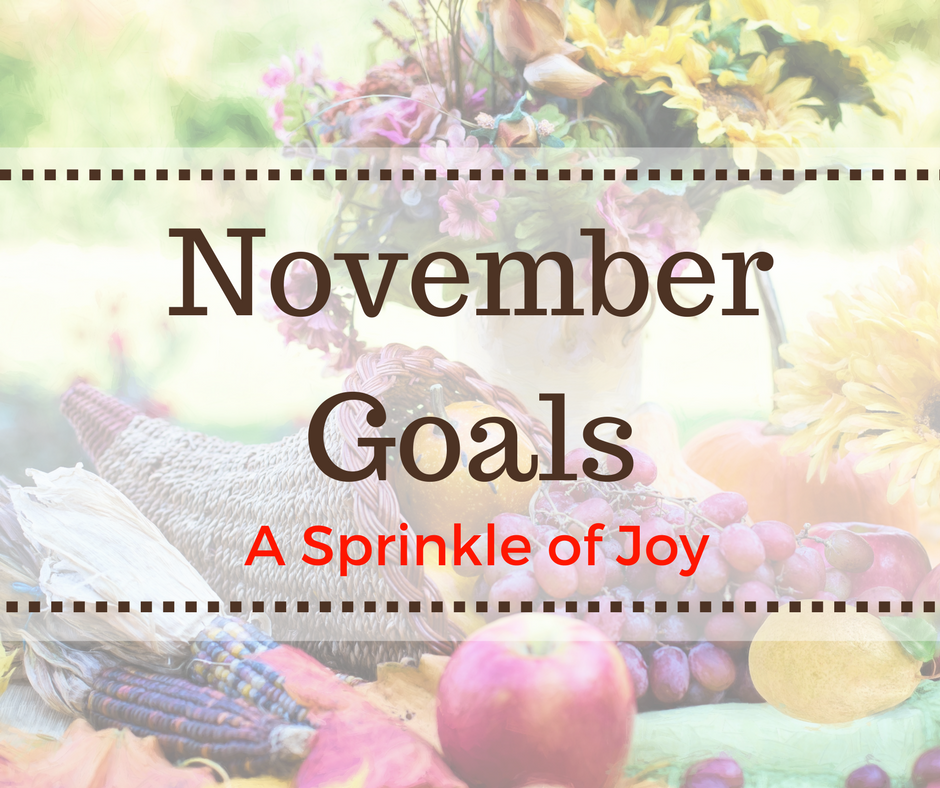 BLOG
~ Work ahead so that I can take a little break
~ Get a holiday or two post up
~ Get another felt doll post done
~ Get some sort of food post done
PERSONAL:
~ actually knit myself something (instead of trying and taking it apart)
~ finish my other crochet projects
~ sew the girls some dresses
~ enjoy this season with the girls
FITNESS:
~ continue working out (once I am feeling better again)
~ take at easy on the candy
FITNESS