So when my pals stopped hosting the Kids Behind the Blog link up I was a little sad! I completly understand why they stopped, but I really loved reading the monthly interviews. I decided to bring it back for a Thanksgiving Edition!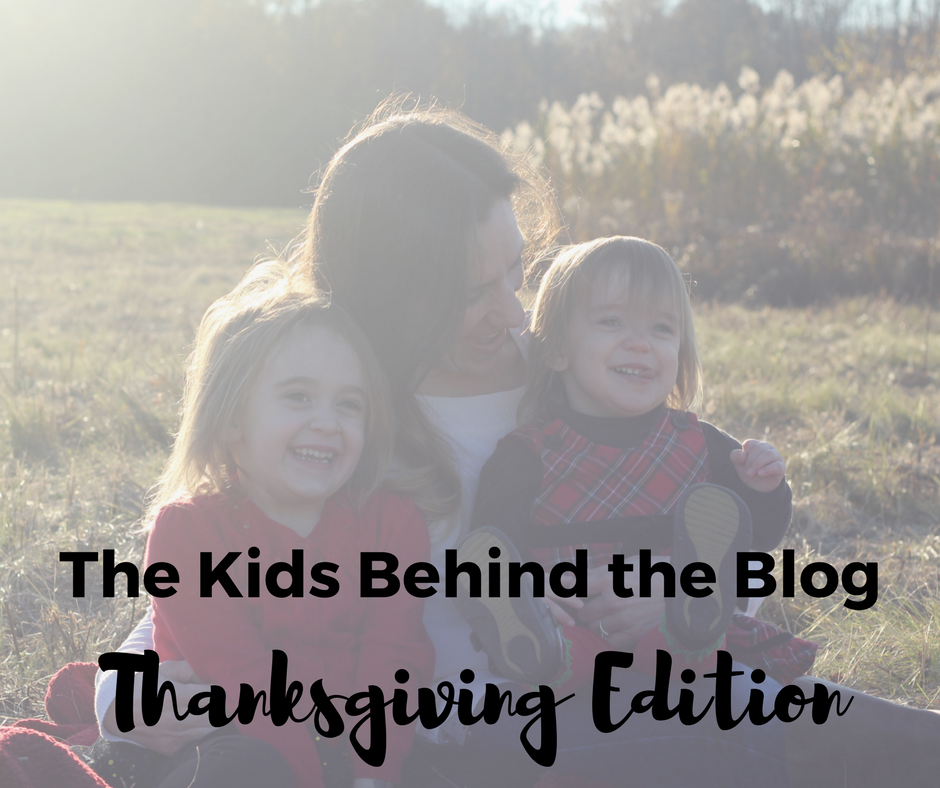 What do we do at Thanksgiving?
Annabelle: Eat turkey
Me: what else?
Annabelle: People come over for parties. We talked about that at school today.
What are you thankful for?
Annabelle: Friends, daddies, you, my family. Do you know where we learned that from? Children's church!
How many feathers does a turkey have?
Annabelle: I don't know, a lot?
Me: Well try giving me a number.
Annabelle: 100!
What do turkeys do?
Annabelle: Eat
Me: what else?
A: Gobble! Gobble,gobble, gobble!!
So she wasn't quite as talkative as I thought she would be, but she enjoyed answering the questions.  🙂