Being a mom (or parent in general) is hard!  Some days you are on the go all day, only to realize that you have no idea what so ever what you are going to be having for dinner.  Since Annabelle has started preschool, I've had more of those days than I'd like to admit, which is why I'm glad to have discovered Brann's Steakhouse and Grill.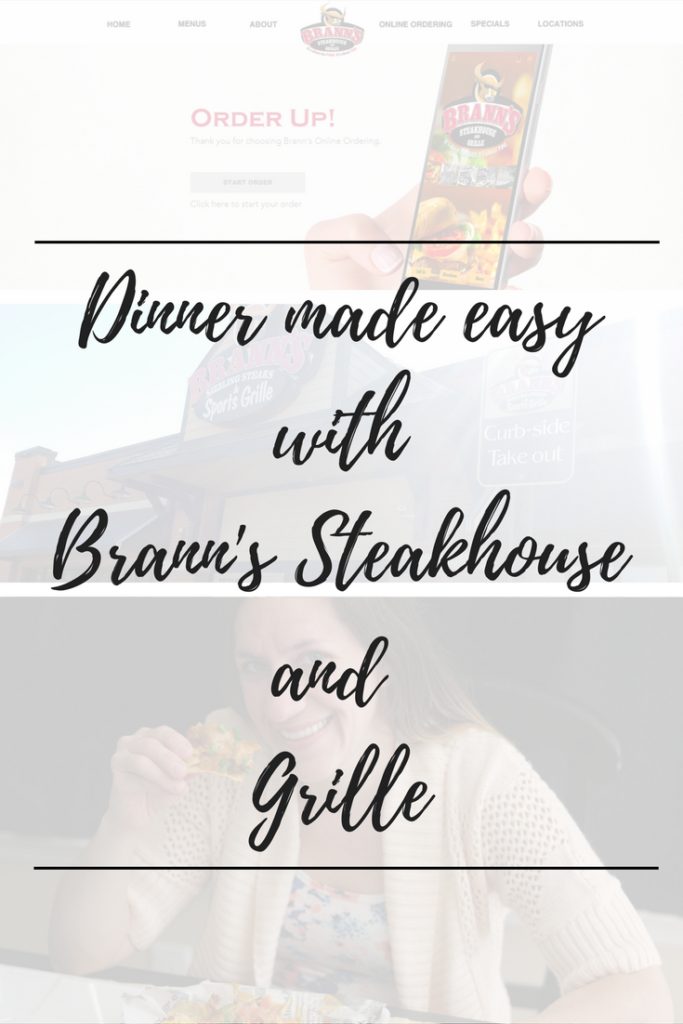 Brann's is a Michigan restaurant started by John Brann Sr. He opened the first Brann's in 1960 in Grand Rapids, and now there are 10 locations across the state. They have a huge menu including steaks, soups, and burgers just to name a few. The menu item that made them famous? The 8oz. Sizzling Sirloin Steak. No matter what you like, Brann's will have something for you, and now with their new online ordering platform, it's easier than ever to get dinner on the table for your family.  I don't know about you but I hate ordering over the phone.  Between my bad hearing and kids who think it's the opportune time to try out for a rock band while I'm on the phone, I have an awful time getting my order in.  That is why I love online ordering!
Whether you use your desktop or the Brann's App, ordering online is so easy! Just check it out!
One: Head to Brann's Ordering Platform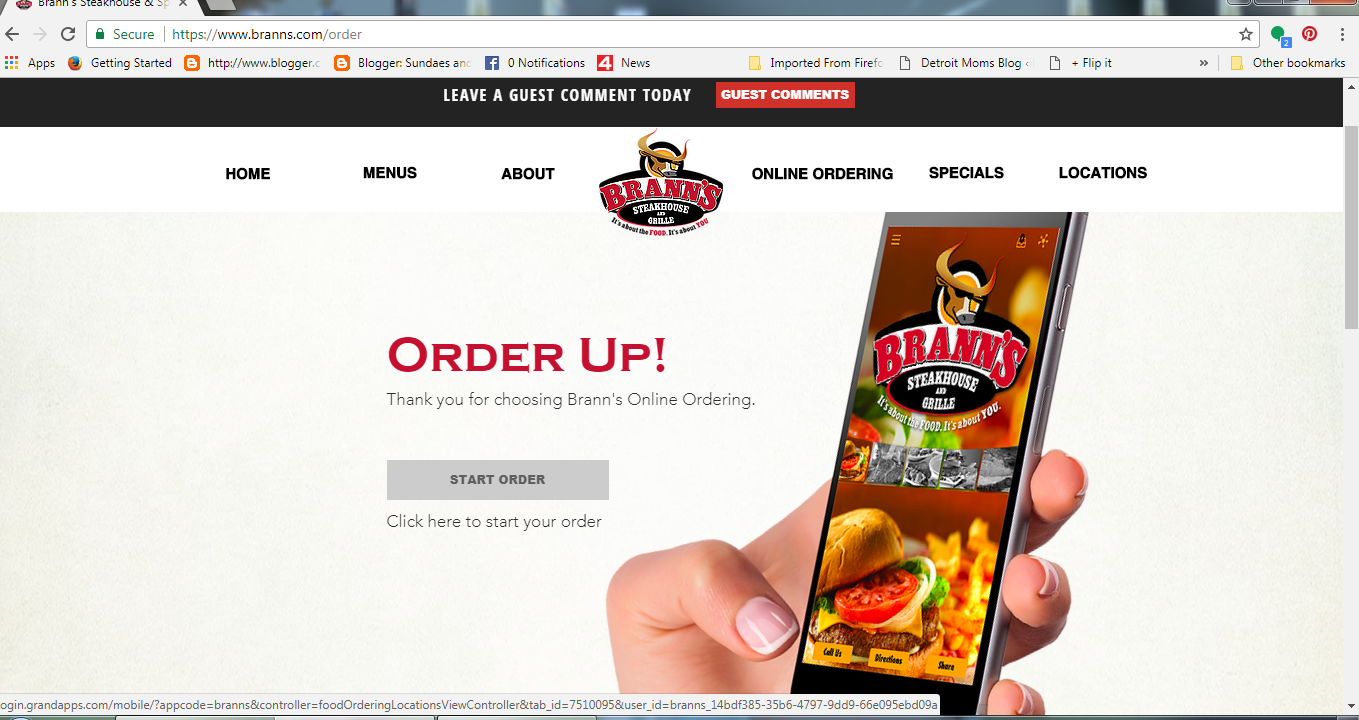 Two: choose your location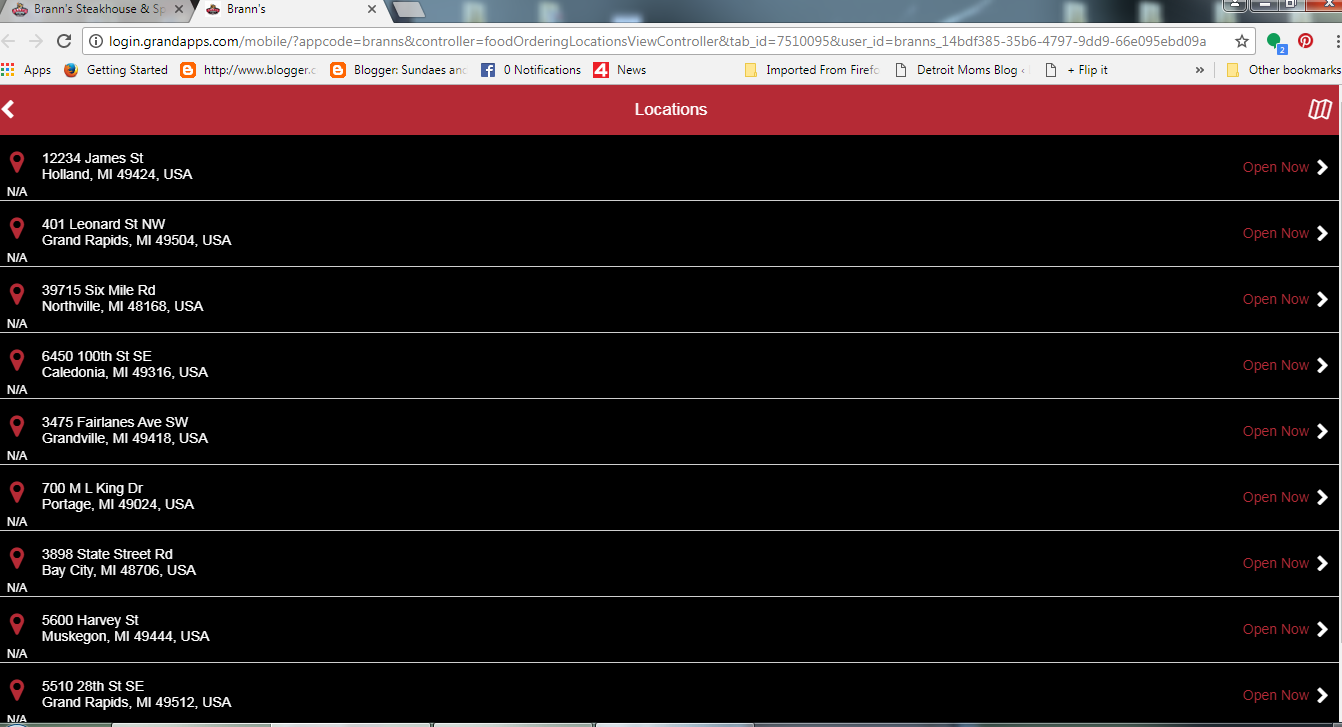 Three: Click the take out option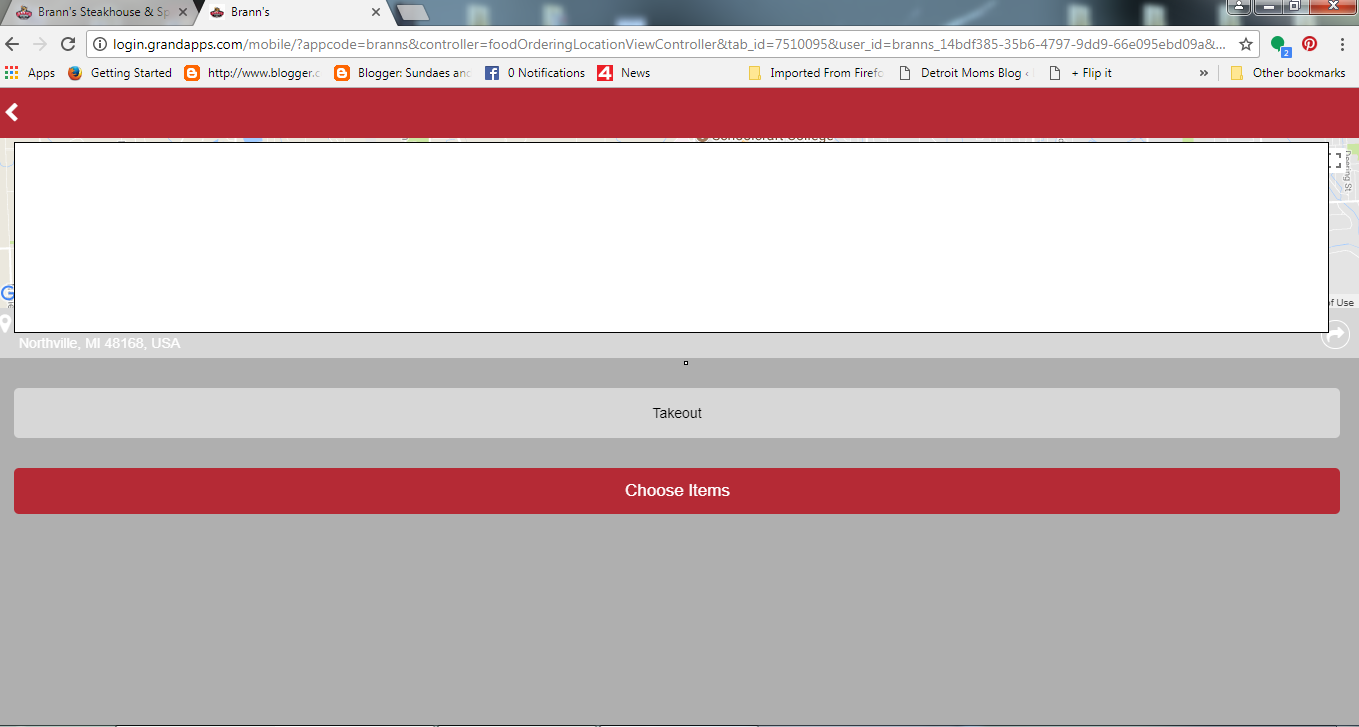 Four: Choose the time you want to pick up your order. 
I love this feature so much! I think it's great that you can order something when you have the time to sit down, and the pick it up when it's convenient for you.  Such a great idea, isn't it?  Then click choose items.


Five: Choose items
Click on each category to find what you would like!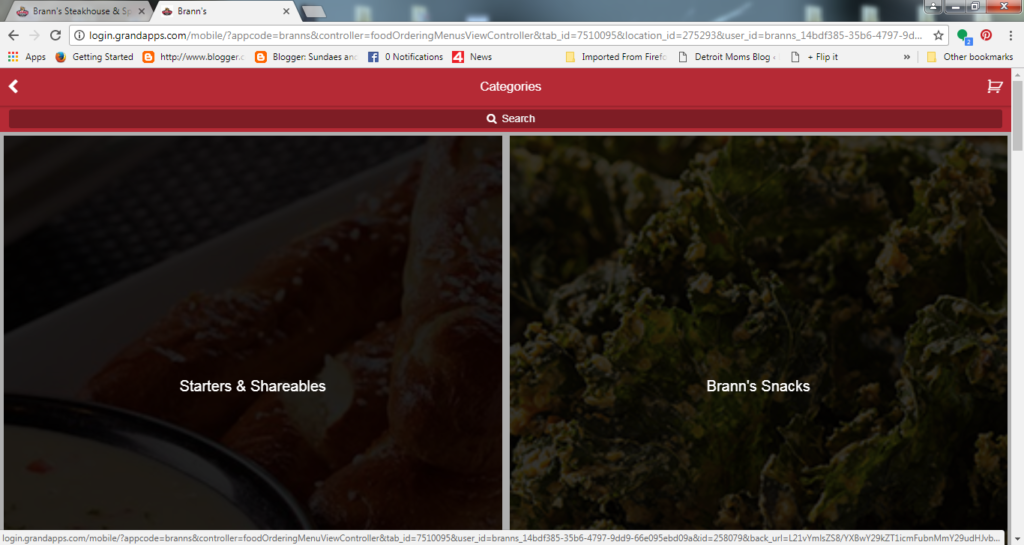 Six: Customize Order
After you pick your item you can customize it!  For example, my husband ordered a burger.  I was able to indicate he wanted it cooked medium, and did not want an egg or pickle on it.  There were also additions that could be added on if wanted.  It was all very straight forward.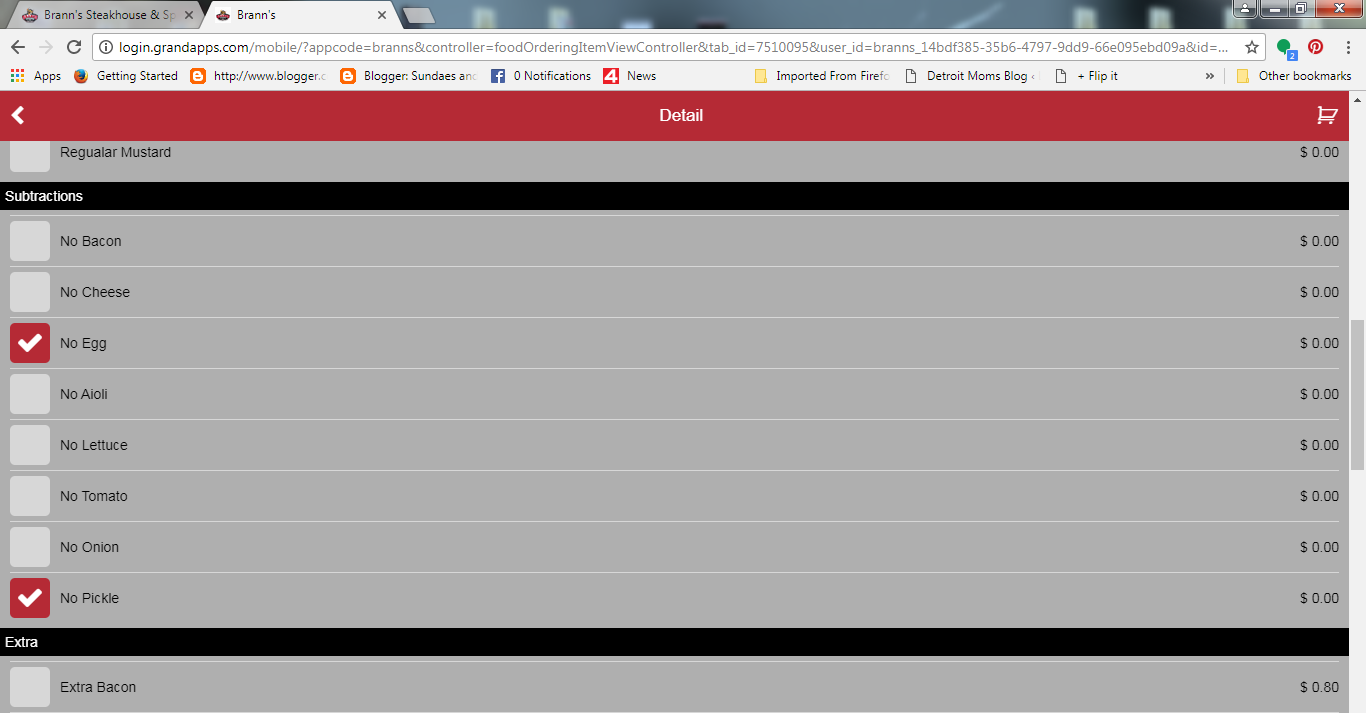 Seven: Add to cart
After you have your order customized confirm you want to add it to your cart.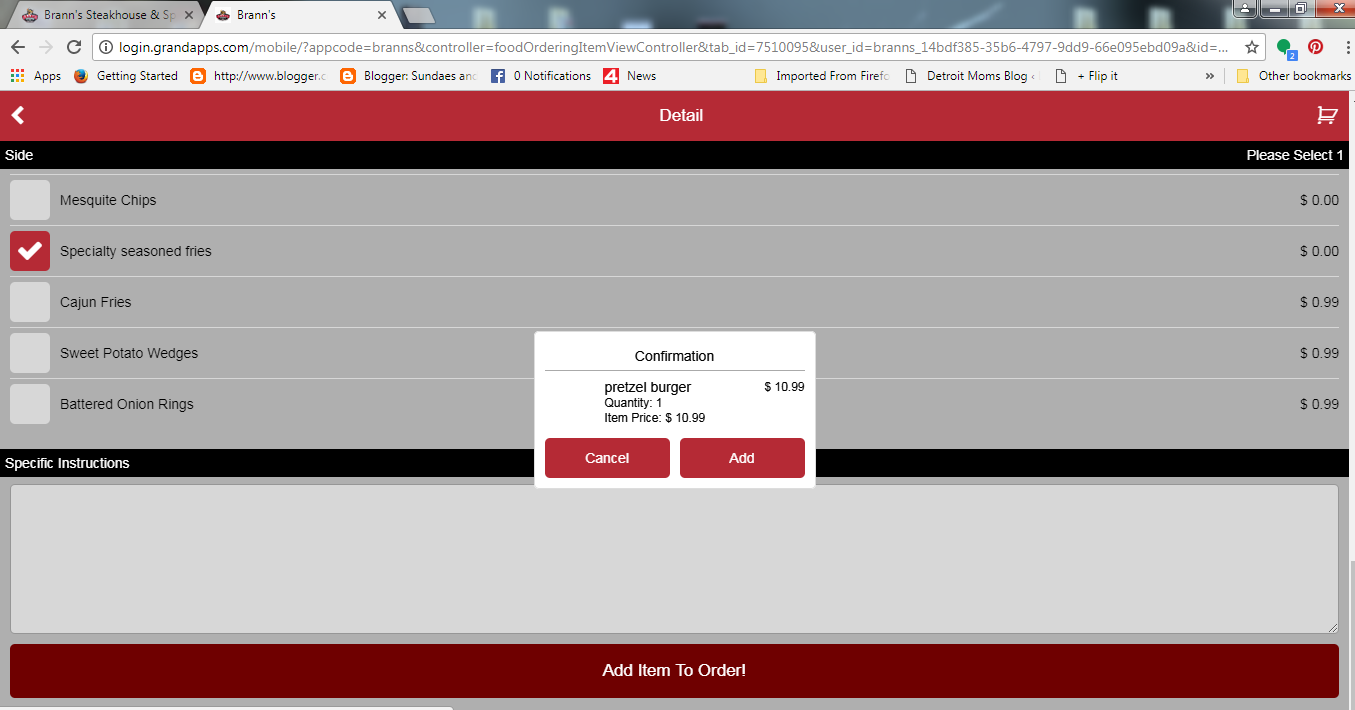 Eight: Place order
Once you have all the items you want, place your order.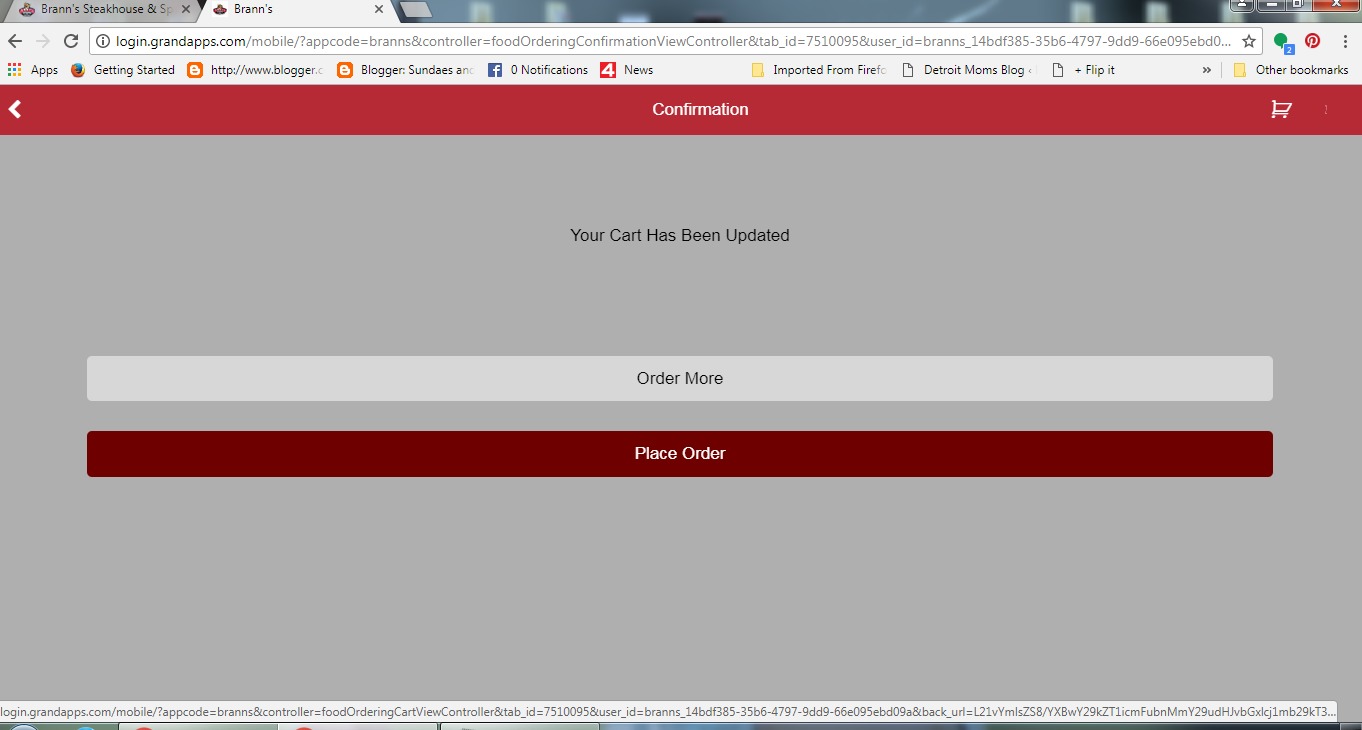 Nine: Fill in your info
Fill in your information and confirm order.  Use the name SOCIAL in the last name area to get a $5 off $25 coupon that can be used on your next order.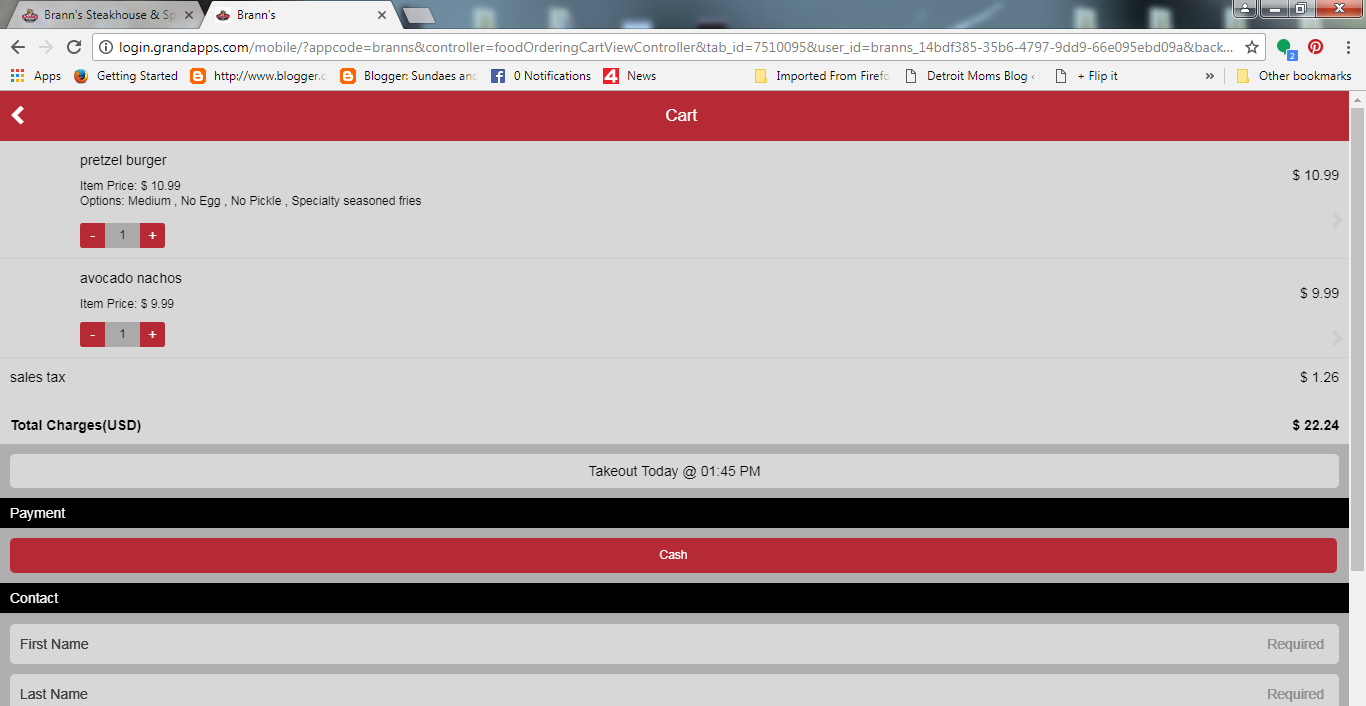 Ten: You did it!
You will also get an email confirming your order.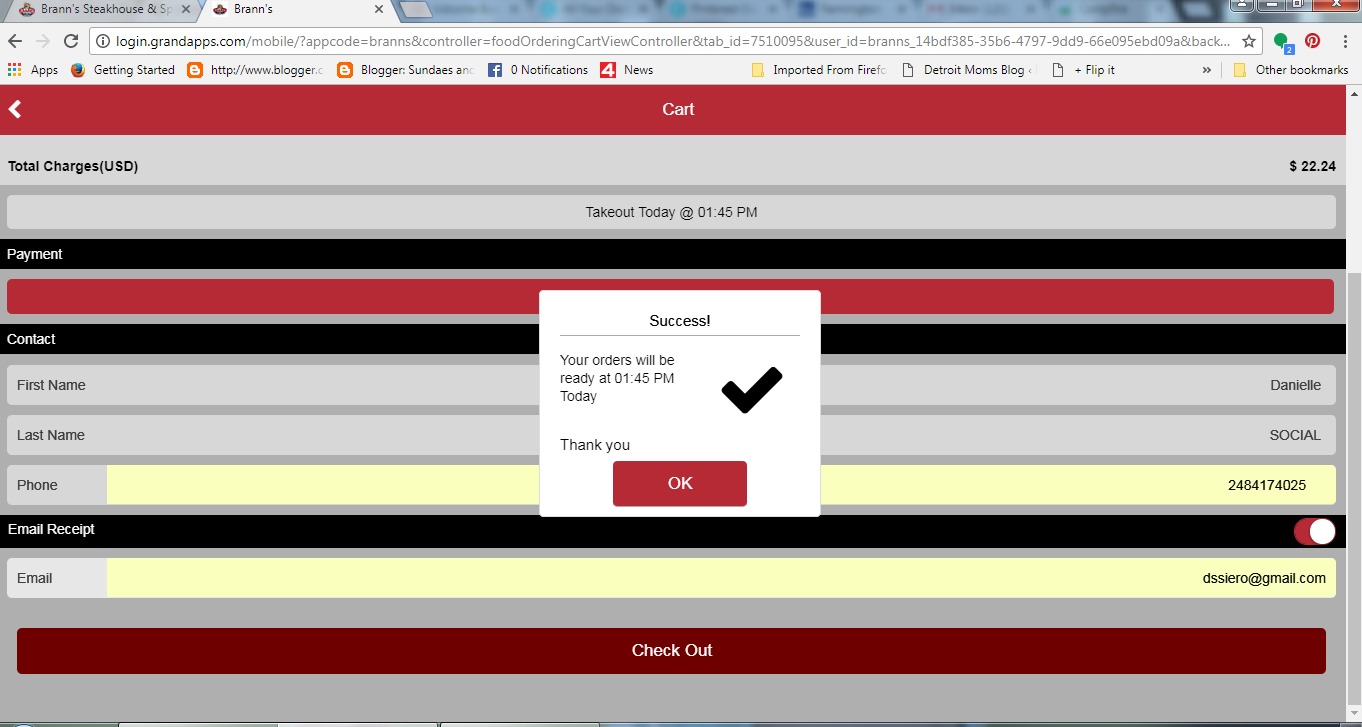 Eleven: Drive to Brann's to pick up your order!
You can either park at a curbside pickup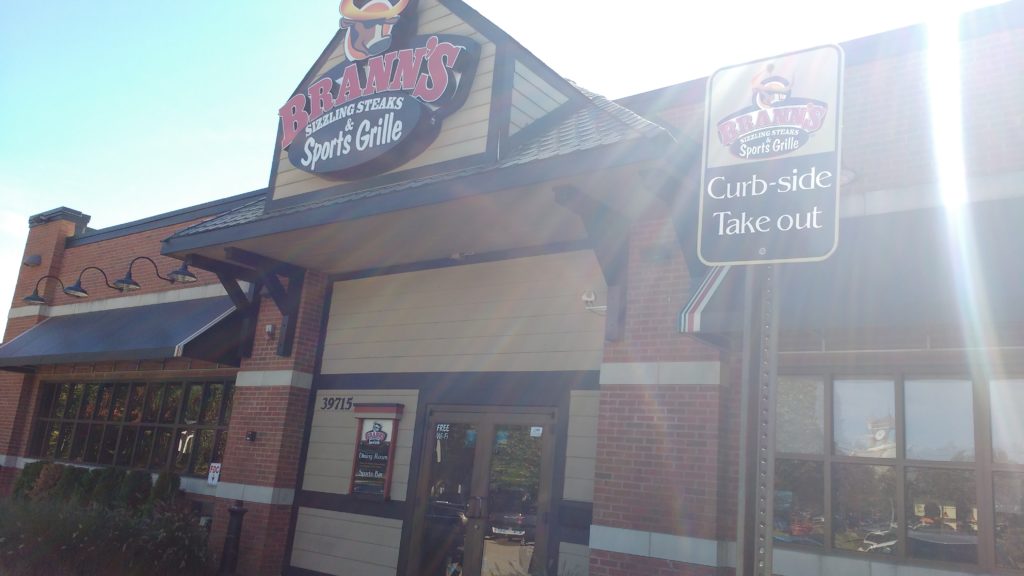 or go in, like I choose to to do.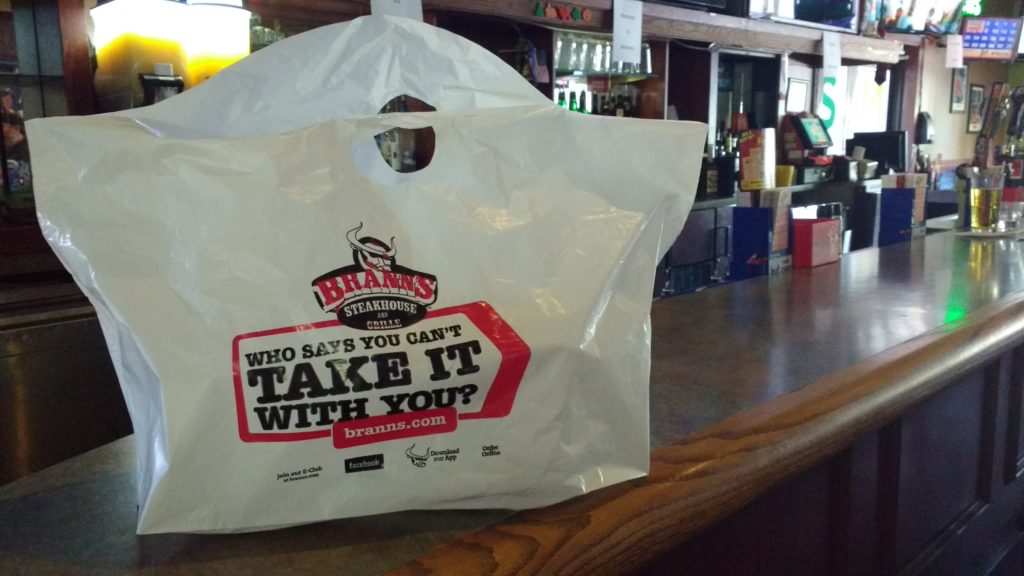 Whatever you choose, you then get to take it home to enjoy with your family! Ordering Brann's takeout online or via the app is quick and stress free. A great option for any busy parent!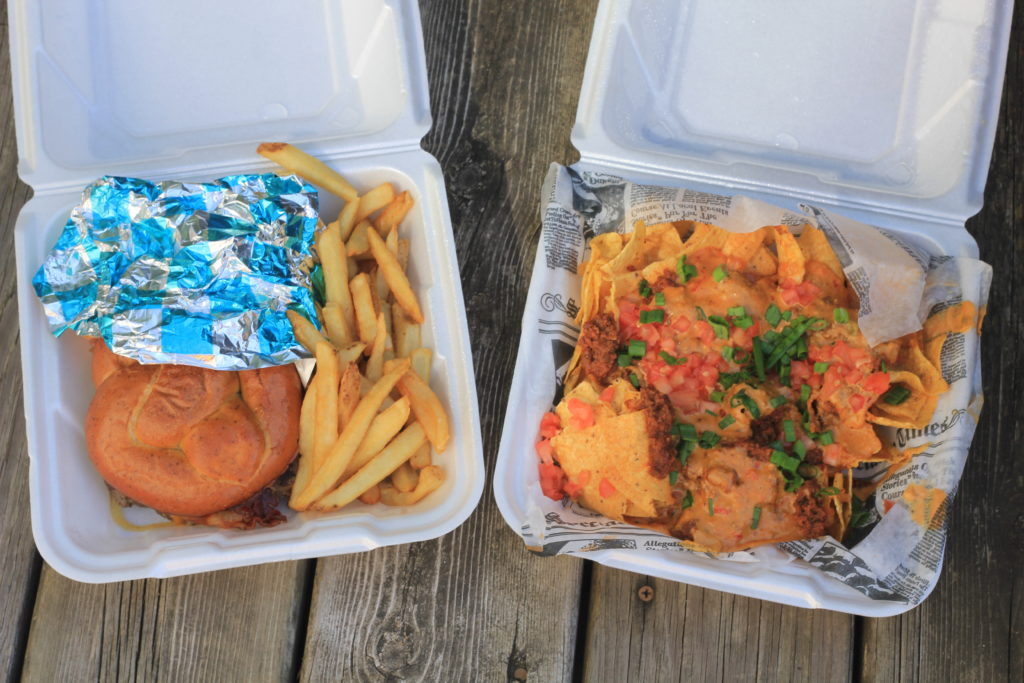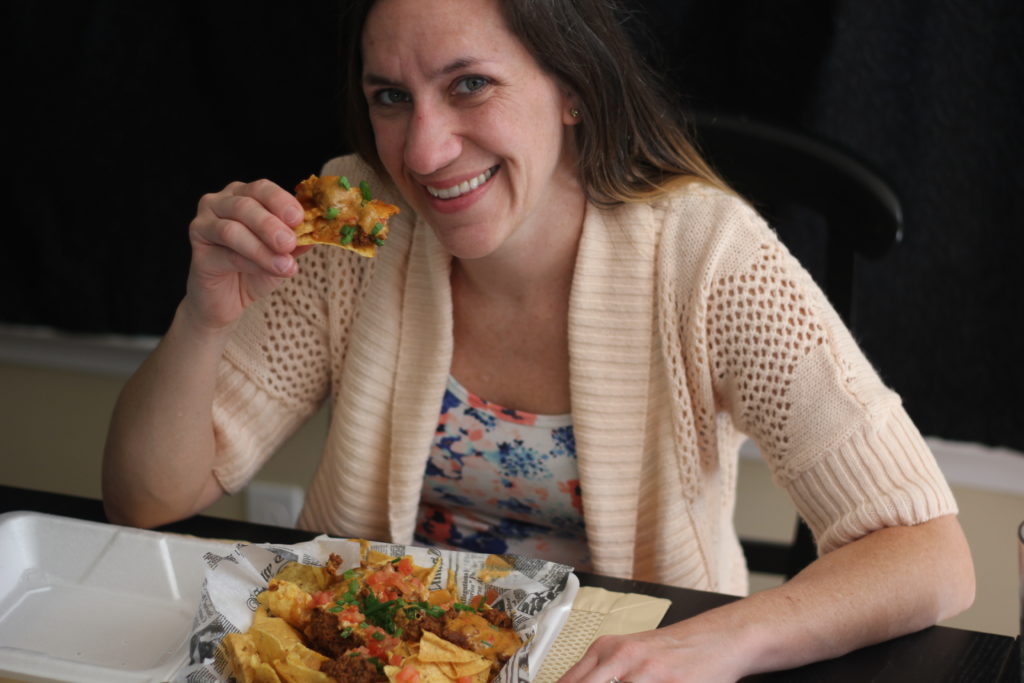 So what are you waiting for?  Check to see if there is a Brann's near you, and try out their online ordering.