I've always wanted to do one of these posts, but usually forget after taking a few pictures. In all honesty I did forget near the end of the day, but I did better than I have in the past. This is a typical Monday for us. Our days vary based on if we have school, swim, or dance.
5:00am
Up and at 'em. I get up and make my way downstairs to the basement to get a workout in.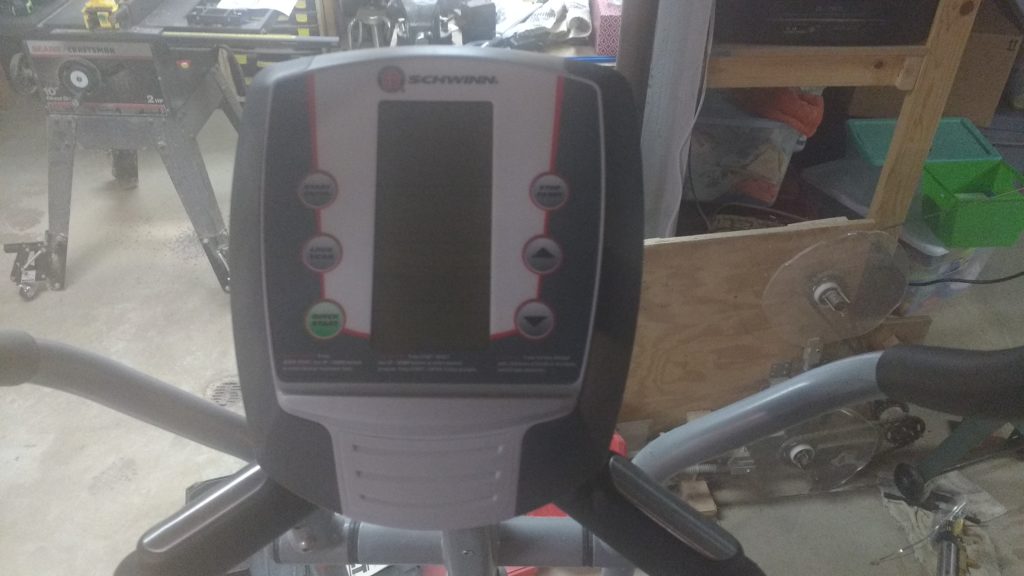 6:00am
Work out and shower done, so now it's time for some blog work. With coffee of course.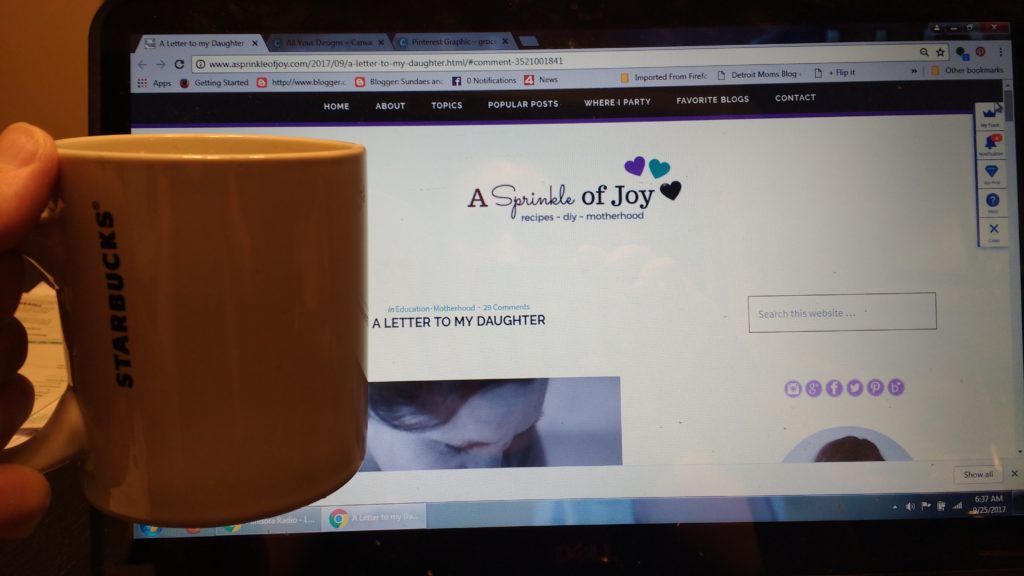 7:30am
Annabelle is up, as is Autumn. I feed them breakfast while I putz around on the computer a bit more.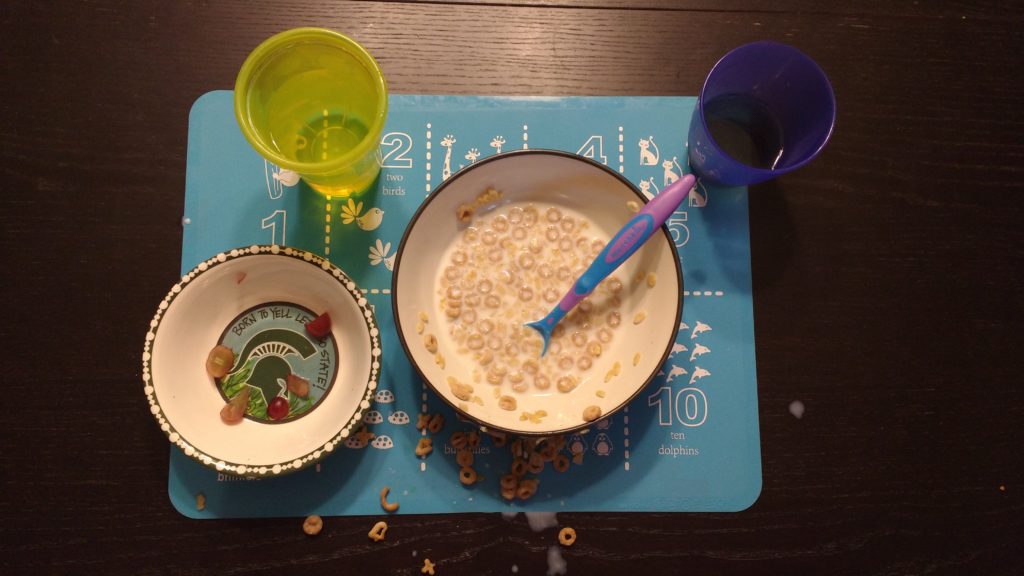 8:00am
The girls have finished their breakfast. I send them into the family room to play while I clean up.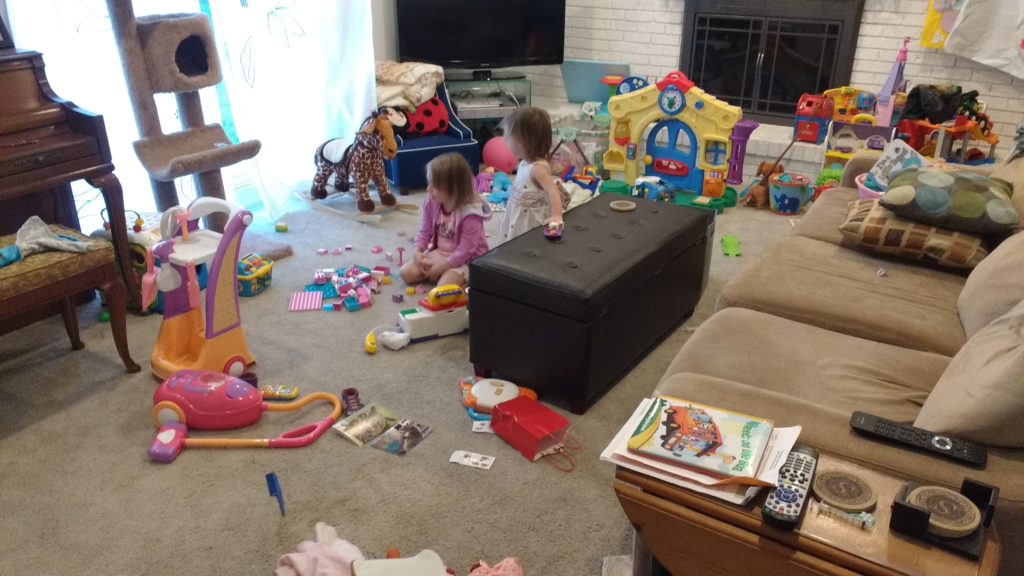 9:15am
On our way to drop Annabelle off at preschool. And actually, I just realize this is after drop off (hence why there is no child in the second car seat….)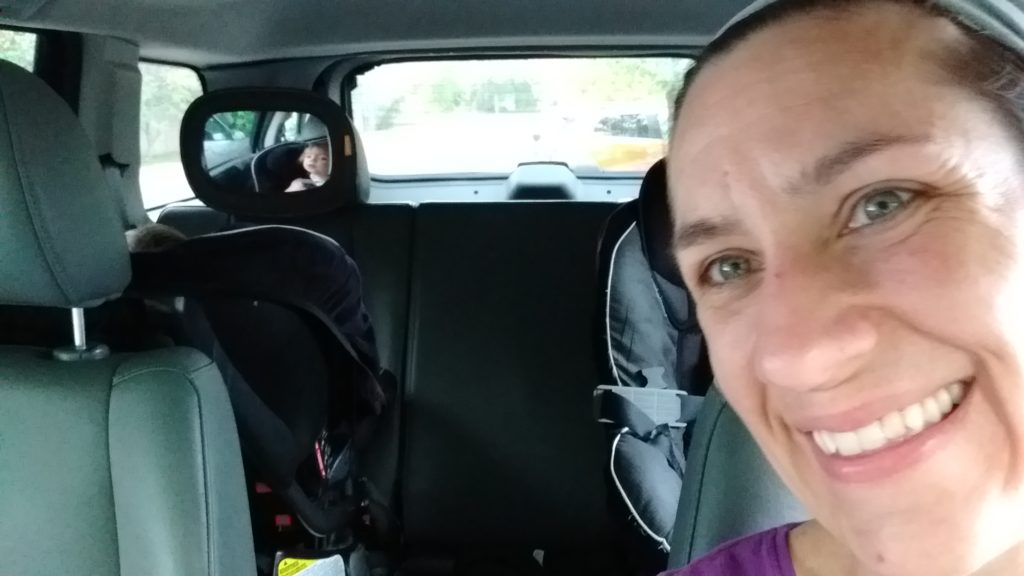 10:00am
After dropping Annabelle off and doing a little circle time, its off the grocery store.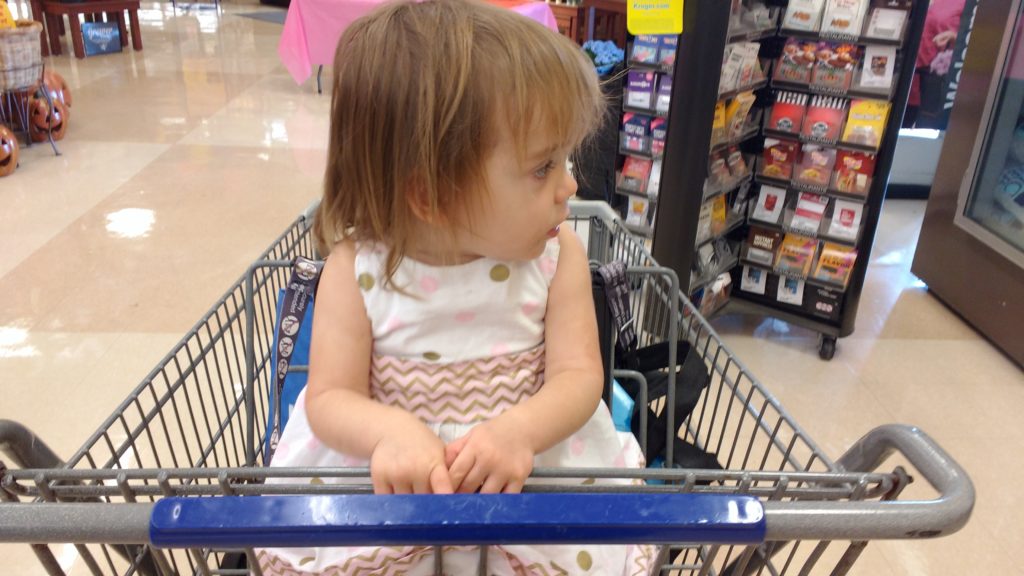 11:00am
We come home and play for a bit before needing to head back and pick up Annabelle.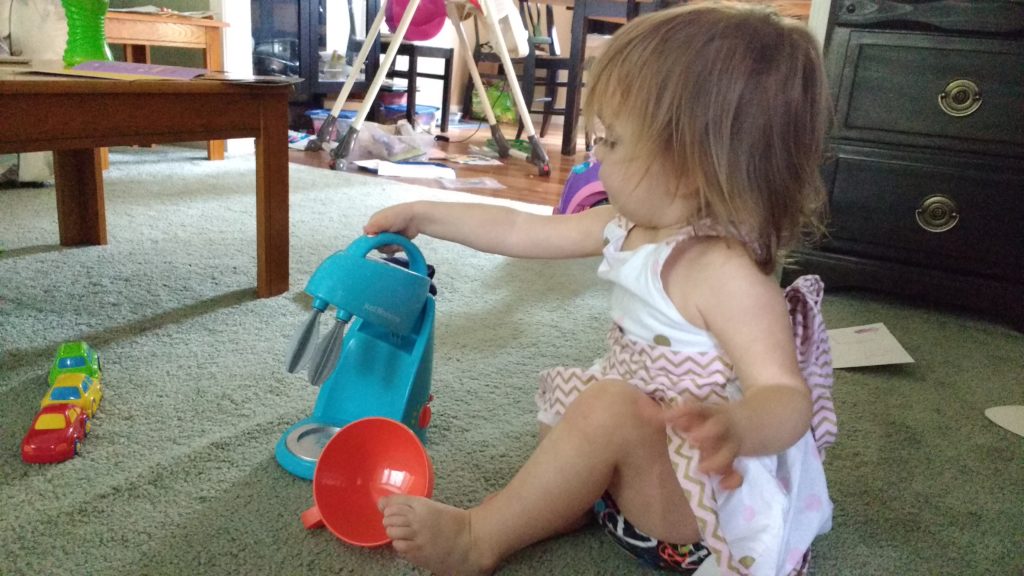 12:30am
After preschool we head straight to speech. Autumn and I wait in the hall while Annabelle works with the teacher and another girl in the room.  Her downward dog is pretty solid isn't it?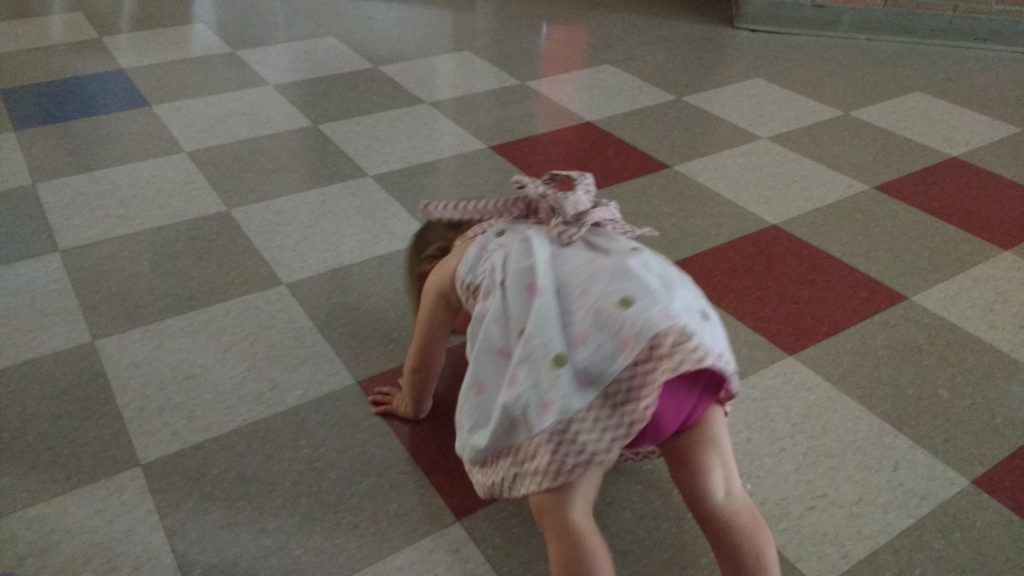 1:00pm
Speech is over and we head home to shove some food in our faces so I can get Autumn down for a nap by 1:30ish.
2:30pm
Autumn has been napping for a little, while Annabelle has "quiet" time (hint, it's not that quiet). I try to get a little more blogging work done.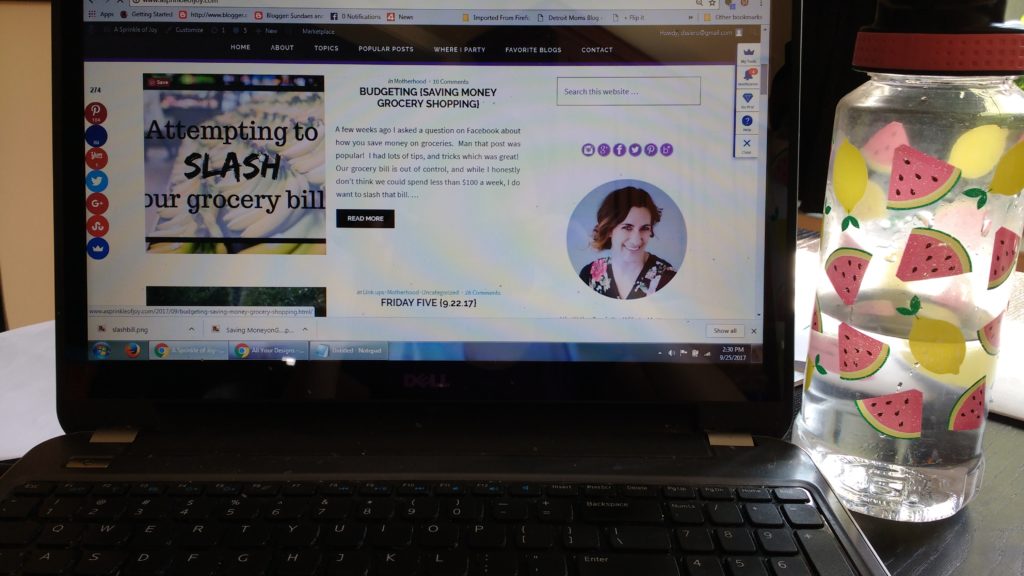 3:00pm
Annabelle and I play a game (or two or three) of Candy Land. Until her sister gets up.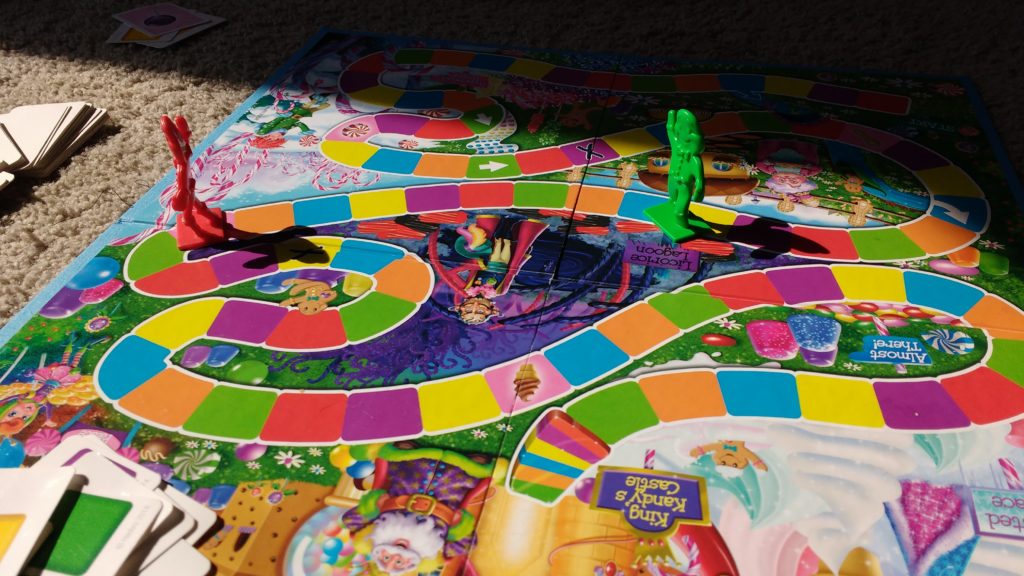 4:00pm
Autumn has been up since about 3:30. We all play some play dough.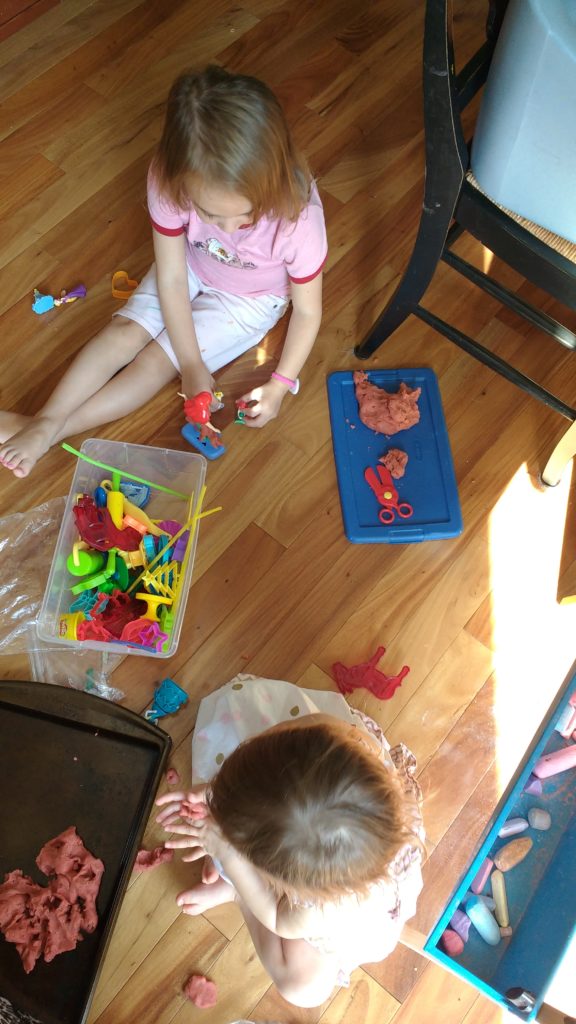 5:00pm
We head upstairs to put away the laundry I did not put away on Friday. Aren't empty laundry basket such beautiful sight!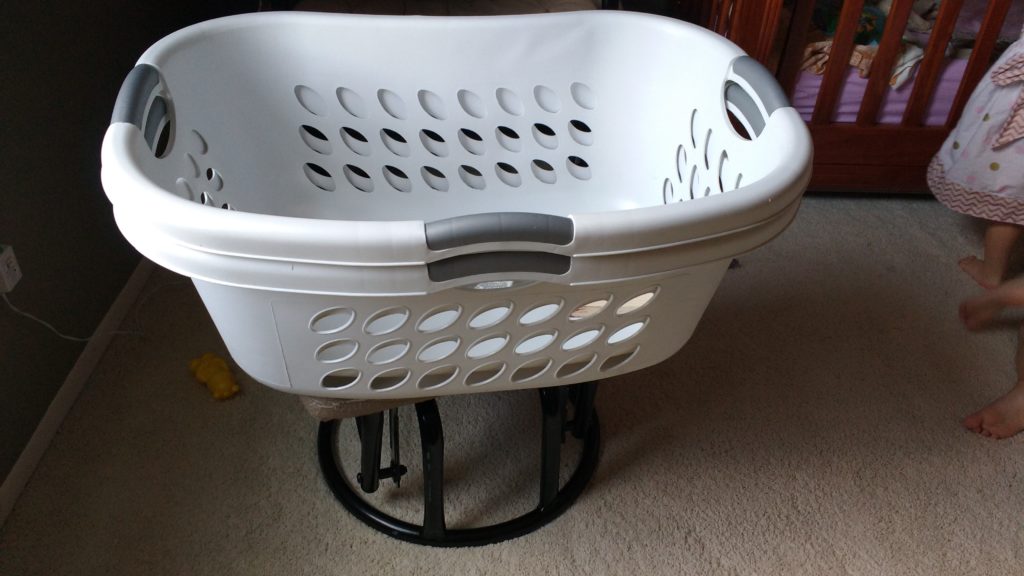 6:00pm
It's time to start dinner! And completely forgot to take pictures.
7:00pm
After dinner, it's upstairs for a bath for the girls, then back downstairs to relax a bit. While the girls are hanging with Matt I clean the kitchen.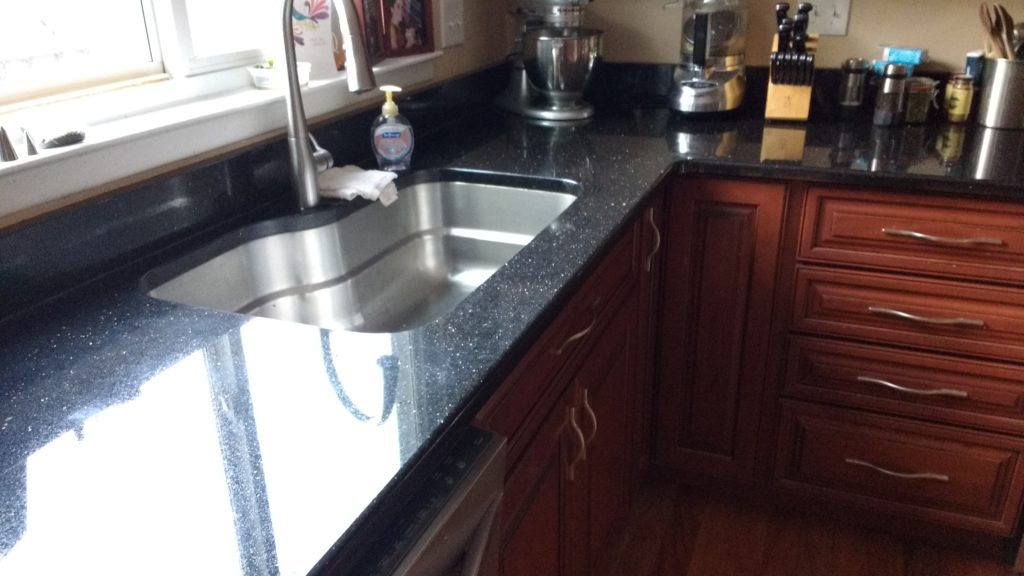 8:00pm
Stories and bed time!
9:00pm
I work on the blog a bit, then take a break to watch some TV and work on crocheting a blanket for Autumn.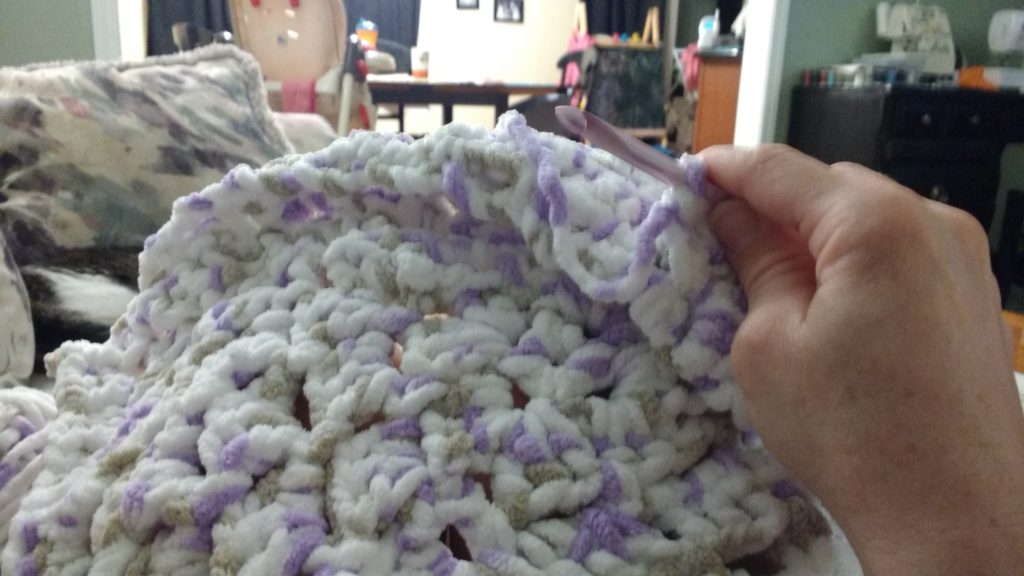 10:00pm
I think to myself "I should go to bed".
10:58pm
My real bedtime.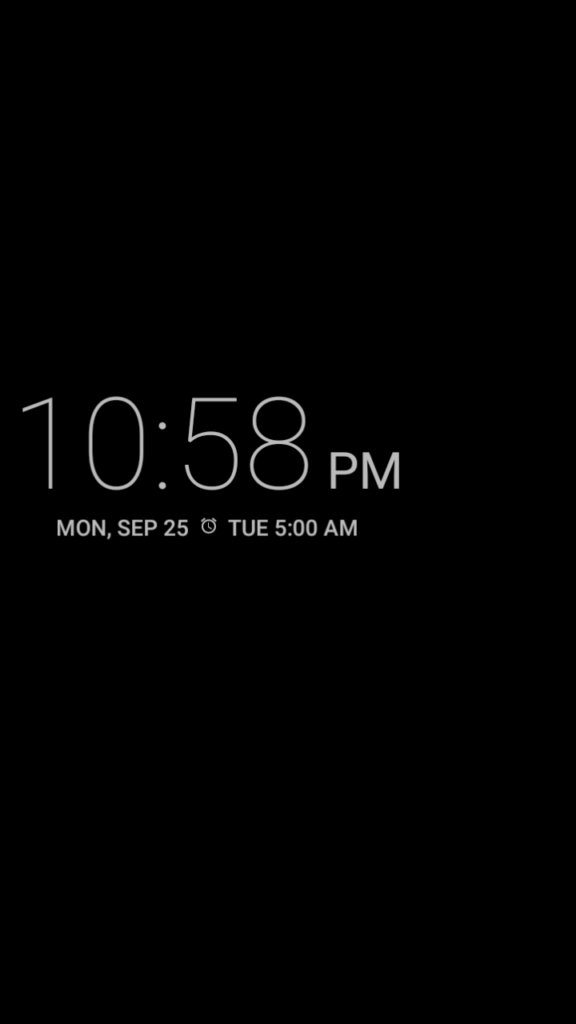 And there you have it!