I almost forgot that today was a Little Letter's day!!  Can't wait to join up with Kristin from Taz and Belly for this fun link up.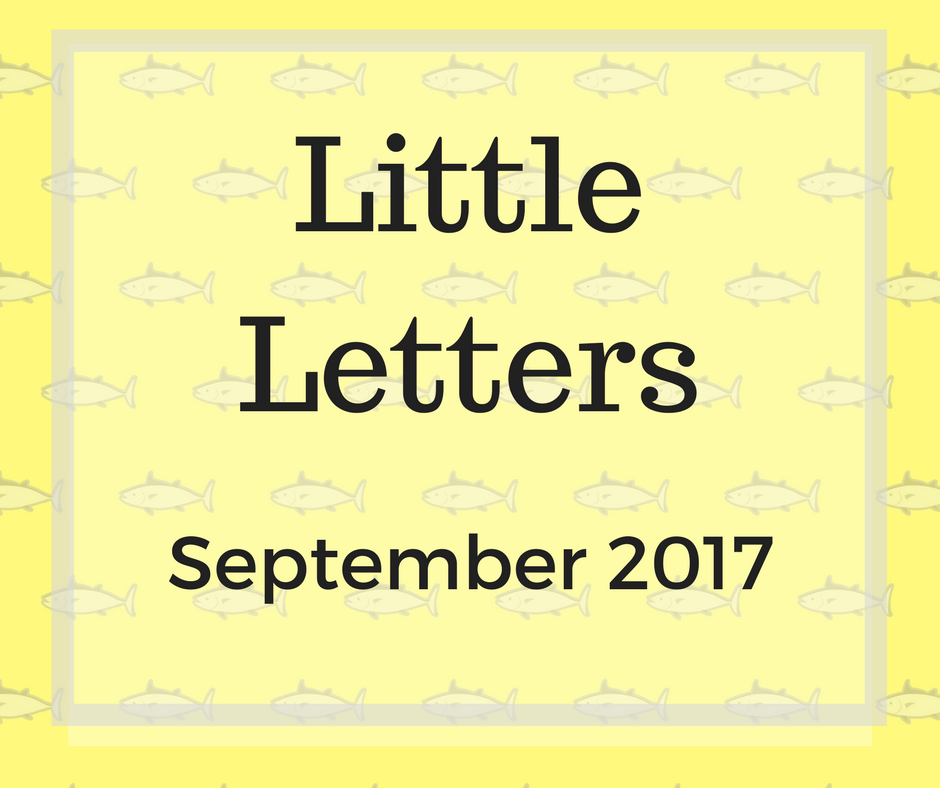 Dear Stomach,
I hope you have figured yourself out. Yesterday was no fun, and I don't want to repeat that today. Mama would like to eat more than buttered noodles (and no, def. not pregnant).
Dear Target,
Why you change the layout?! I'm not sure if I like it yet or not, only time will tell.  I do not like change though, so I was a bit disappointed when I visited you last.
Dear PSL,
You can take a back seat friend. I know everyone rants and raves about you, but meh, you don't do anything for me. The salted caramel mocha is where it's at. #SCM4life
Dear Annabelle,
You did great on your first day of class! I love how excited you are for school, and hope you hold on to that passion!
Dear Weather,
Please tell me you are here to stay! I love the jeans (or yoga pants) and a hoodie season.
Dear Blog,
I have slowed down sharing you in FB share groups. I know our views aren't quite as high, but it has felt freeing. I think this is a trend that is going to stick around for a while.
Dear Football,
It's nice to see you again!
Dear readers,
Sorry for the short letters. I decided to hit the hay earlier due to the aforementioned angry stomach.