**I received this product complimentary for testing.  All thoughts and opinions are my own.**
If you follow me on Instagram then you may know that Annabelle is a pen pal with Ben the Rooster.  Ben is a rooster who sends two post cards a month, along with a pre-stamped reply postcard.  Annabelle absolutely loves when she gets a post card from Ben, an gets super excite to draw a picture for her reply.
Ben also has his own paper shop called, Ben's Paper Shop where you can design your own card.  Not only can you design greeting cards, but you can design holiday cards as well! Now that fall is here,  the holiday season is coming up.  Why not let your child design your holiday cards? Instead of grabbing some boring cards off the shelf, you can have unique cards made, that I am sure will make everyone smile.   Not only that, with every set of holiday cards that are purchased,  Title I classroom receives a subscription to Ben's Classroom Pen Pal Unit!  As a former first grade teacher, I love that Ben supports these schools.
The process for designing your own card is so easy! In the mail you will get a canvas to create your design, directions on how to do it, along with a pre-stamped return envelope.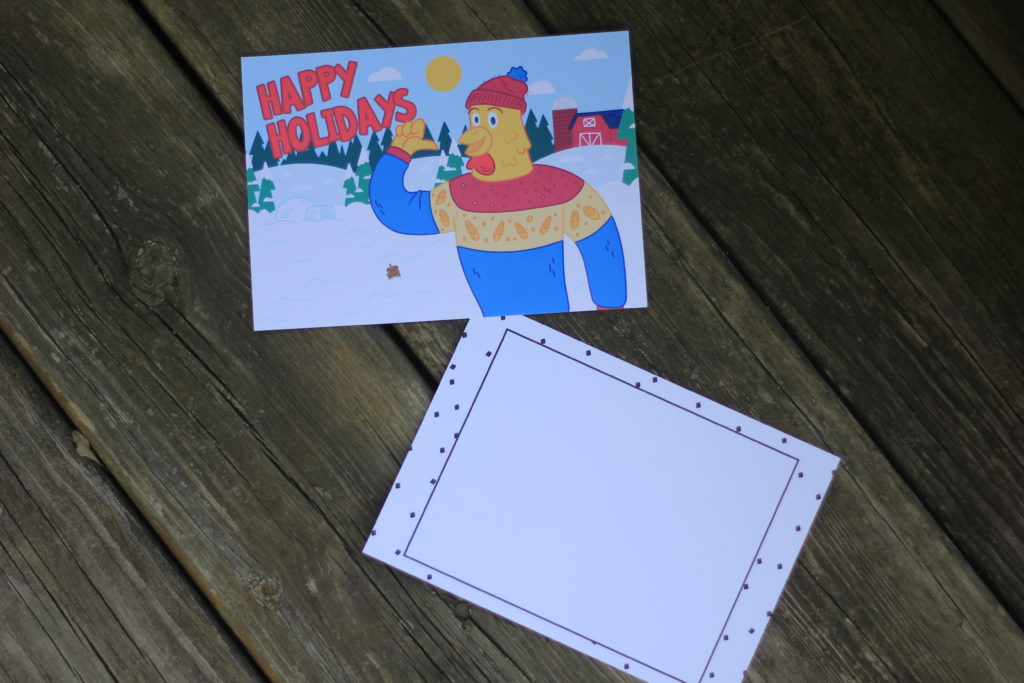 Annabelle had a blast designing her card! Before I let her put marker to paper we talked about what kind of things you do in winter, and what she may draw. She opted to draw a picture of herself sledding, along with a snowman and Santa.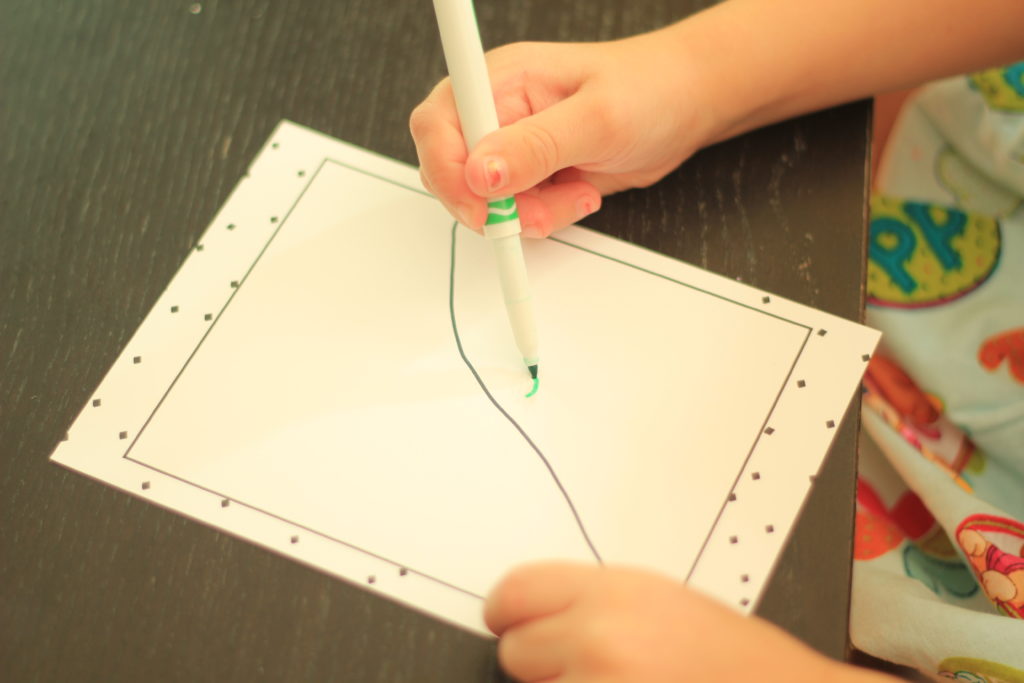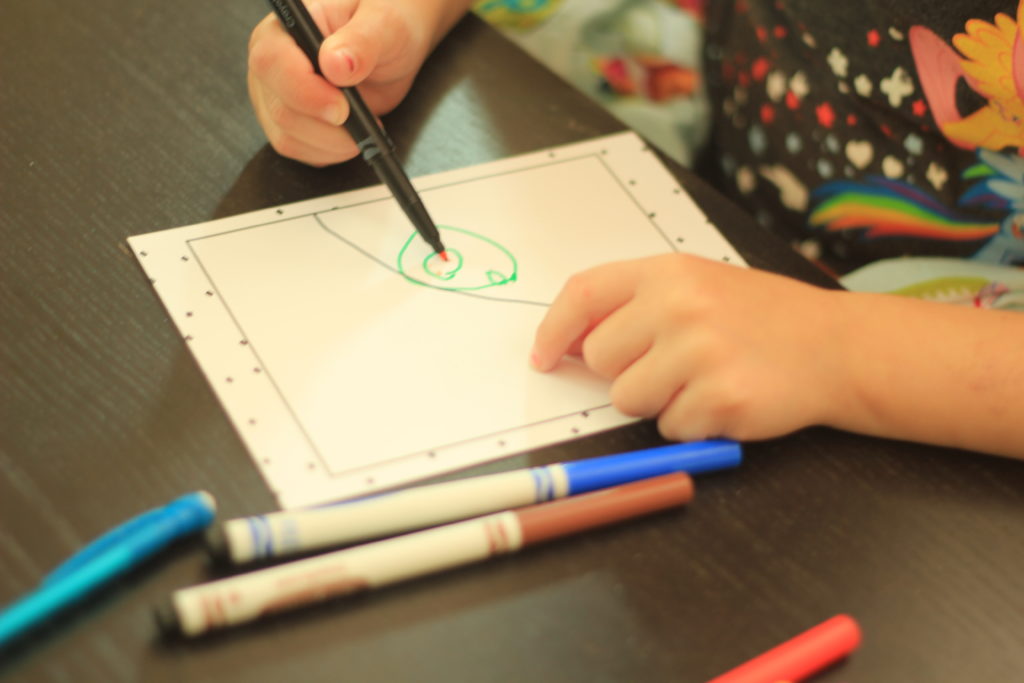 I tried to offer some gentle guidance on adding detail (something we are working on…along with adding bodies to people), but she wanted to do her own thing, so I sat back and let her do it.
In the end she was super proud of her creation, and can't wait to see what it looks like as a card.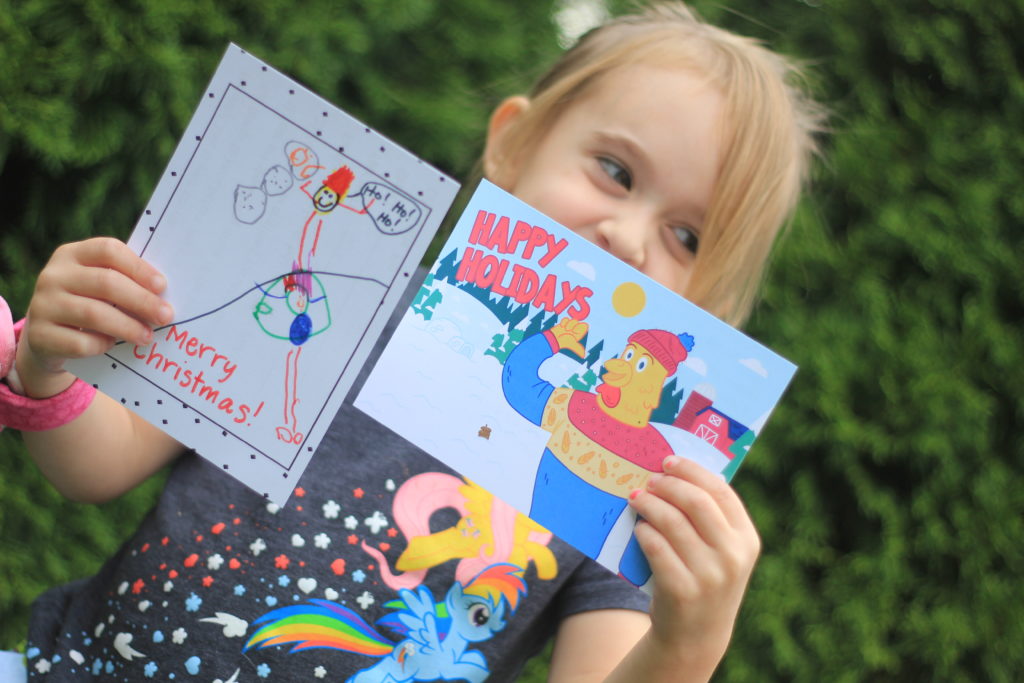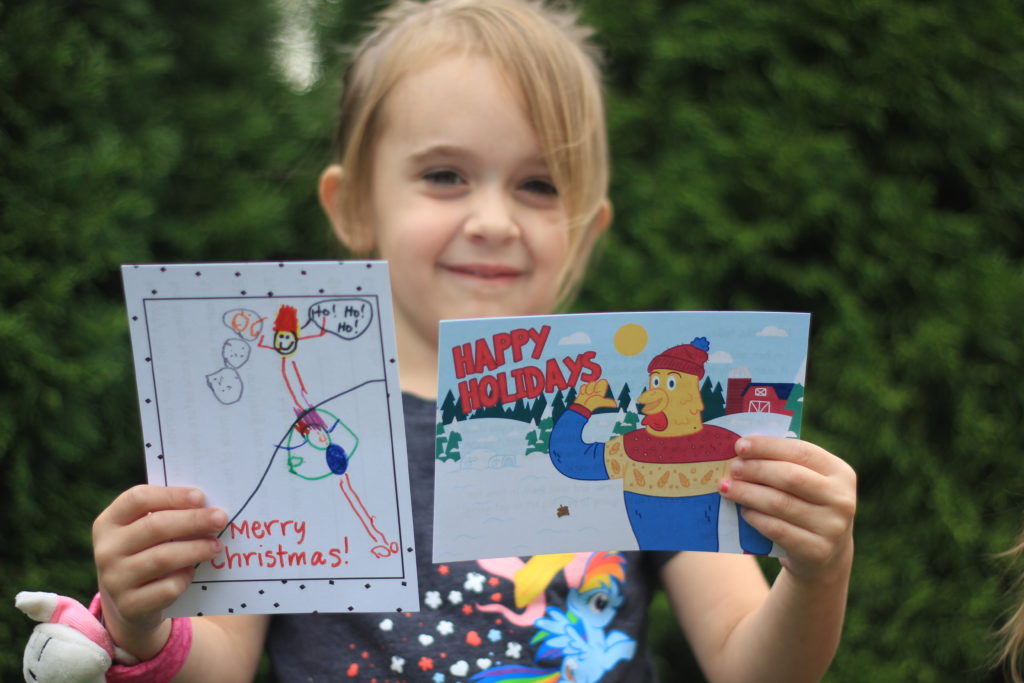 So what are you waiting for?  Head on over to Ben's Paper Shop, and order your kit today!