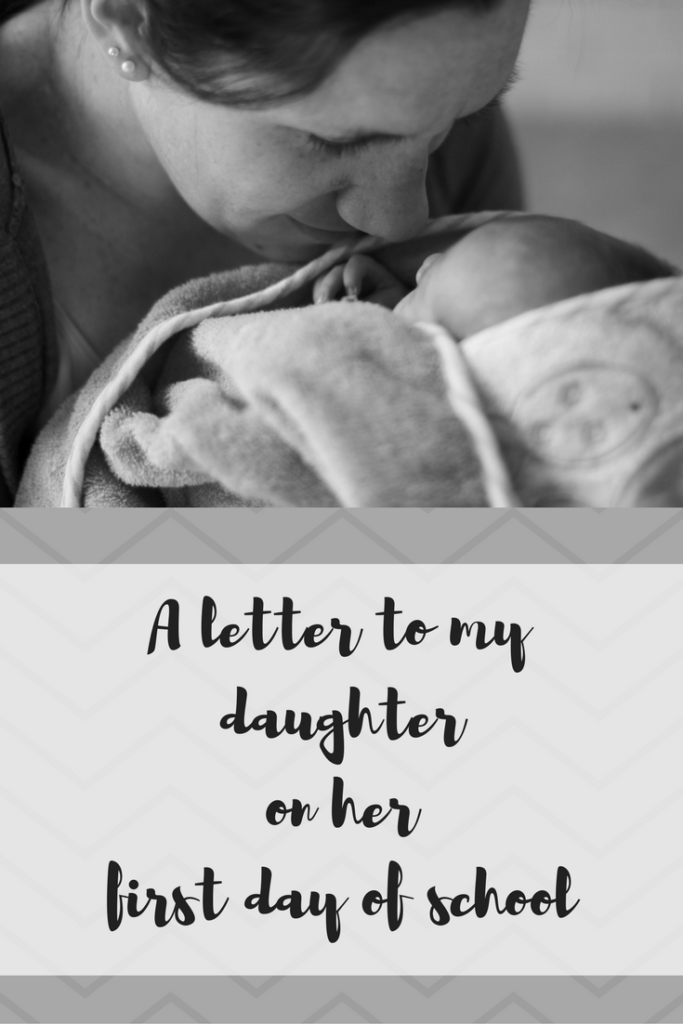 My Darling Annabelle,
It is hard to believe that you are entering you first day of preschool school today! You've been counting down the days since the middle of August, and telling everyone (friends, family, cashiers at Kroger) that you will be going to preschool soon. I know that you are going to be amazing. I can't help but to reflect over our past four years together. As you enter school I hope you are always so excited to learn. Your love for gaining knowledge is contagious. Others may not understand that and try to put out your fire. Stay strong my dear, and you will go far.
You are about to enter a classroom filled of children you don't know. As a social butterfly I have no worries that you will make friends. Sometimes though, kids can be mean. They may do things, or say things, that make you sad. But you know what, it's their loss. It is so important to surround yourself with those who will lift you up, and support you. Also, while you may not like everyone in your class, that never gives you the right to be cruel. Please remember to practice kindness to all, even when it's hard. It is a skill that will grow with you as you continue your education.
Be kind to others. I have worked at instilling this in you, so I hope it sticks. If you are playing a game, and another child wants to play, don't exclude them. Talk about a way to include them. Better yet, when you see someone playing by themselves invite them to play.   As said before it is important to be kind. Kindness is a powerful tool. It can easily change the course of someone's life. I don't expect you to be best friends with everyone, I do however expect you to treat others the way you want to be treated.
Remember to listen. You definitely have your mamas love of words, and can talk up a storm. I know you have so much to tell, but sometimes, you have to take a breath and let other's talk (in particular the teacher).
Above all, remember to laugh and have fun.
I love you Belle!
Love,
Mom