I'm back for another round of the Kids Behind the Blog!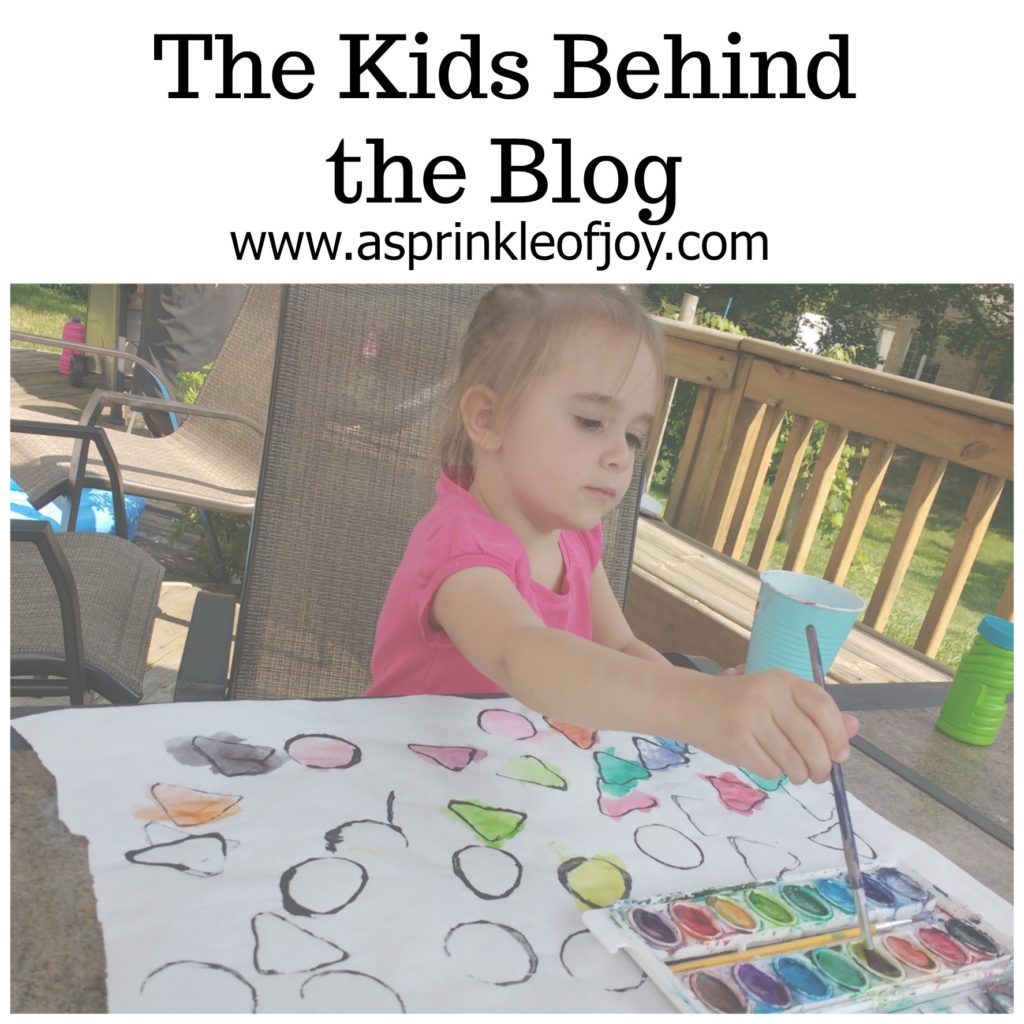 1. If you could change a family rule, what would it be?
**I am met with a blank stare. We really don't have any "family rules", so this went over her head.**
2. Are you a good friend? Why?
Annabelle: Yes because I'm nice.
Me: How are you nice?
Annabelle: I play with them. Maybe I can teach them Candy Land. That would be nice of me wouldn't it?
3. What is your favorite place?
hmmm…. the… splash pad!
**If only you could have heard how she said this. Quite funny.**
4. If you could invent anything what would it be?
Annabelle: to see a friend!
Me: What do mean? Something to help you see a friend?
Annabelle: Yes! To go to someone's house
**Not sure she really got the question, since we can get to our friends houses quite easily.**
5. Are you excited about school this year?
Annabelle: YES!
Me: Why?
Annabelle: Because I like Olivia!
**Note: Olivia is a girl she has been friends with since she was 6 months old, and they will be going to the same preschool.  I am also pretty excited about her going to preschool.  I think she is going to do great, although like her mama, she is probably going to talk her teacher's ear off.**