I hope that everyone is doing amazing!  Today I wanted to share with you the first in a series of posts I hope to do about felt princesses.  A while back my mom made a felt board for Annabelle (at my request) but I hadn't done much with it.  Recently Annabelle has really started getting into princesses, so I decided I would make her  some felt ones, and she loved them!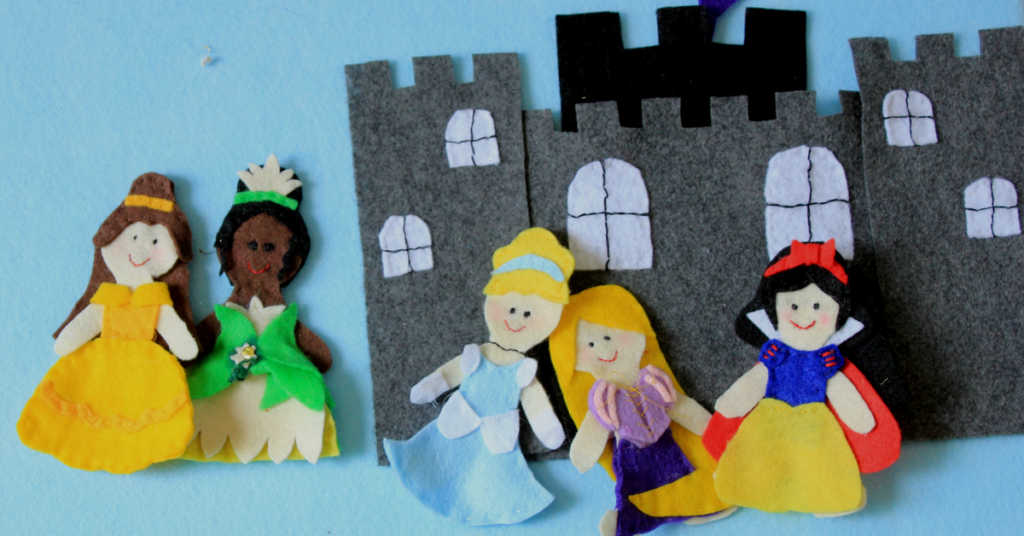 Check out the fun video here that includes the first five that I did (and if you want to thumbs up it, feel free 😉 )!
Today I wanted to share the Belle inspired princess, and give you the pattern!  In the future I will be adding the rest of the ones seen in the video, plus many more.  I also plan on making some super hero dolls, so be on the  look out for that!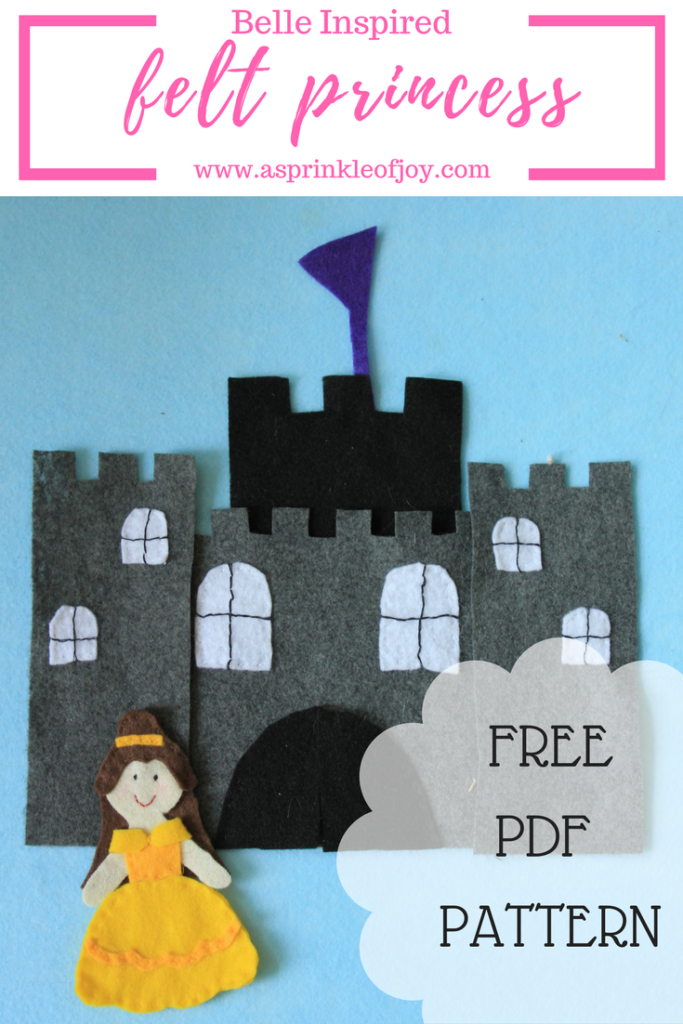 Now, I give you Belle!
Cut out all of your pieces (not shown are the back skirt and back top piece).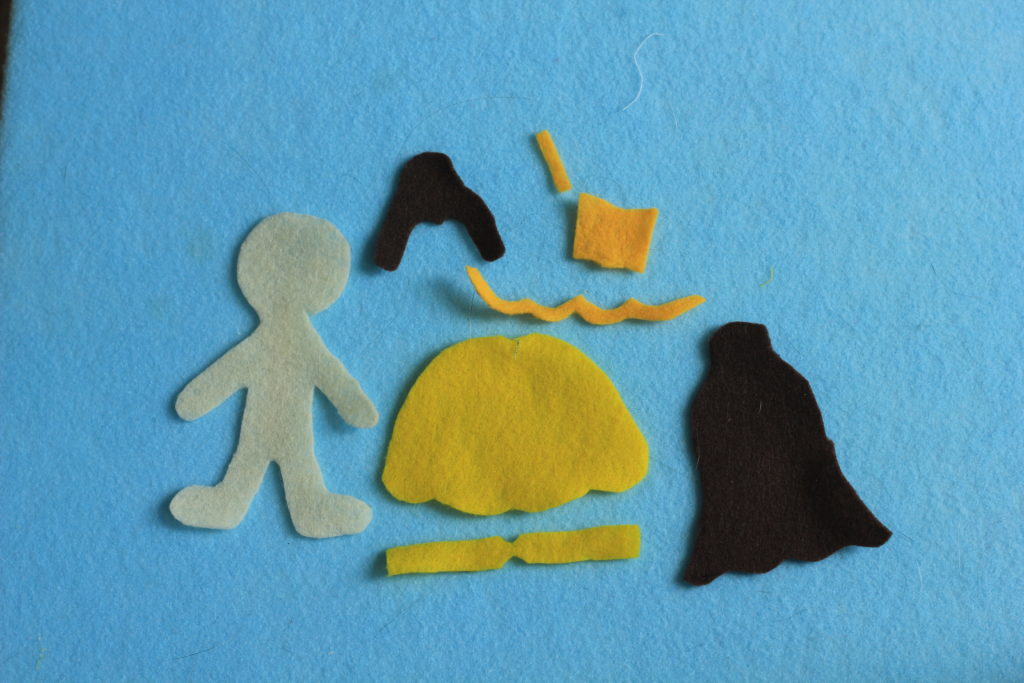 Add eyes and a mouth. I hand stitched these, using a satin stitch for the eyes, and back stitching for the mouth.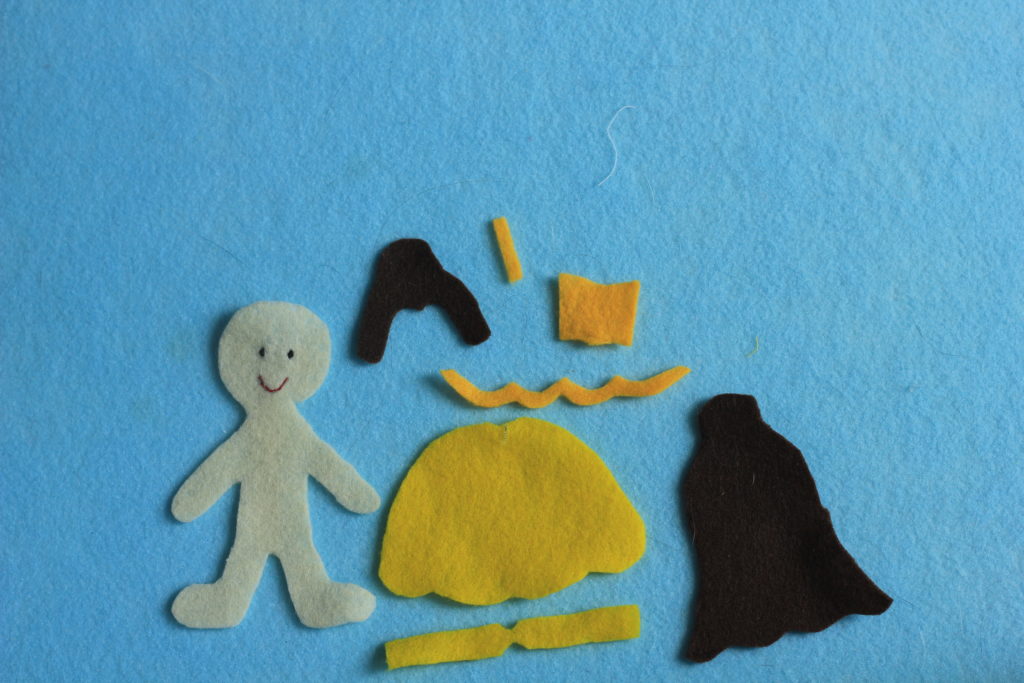 Sew the front hair piece on at the forehead, using a running stitch.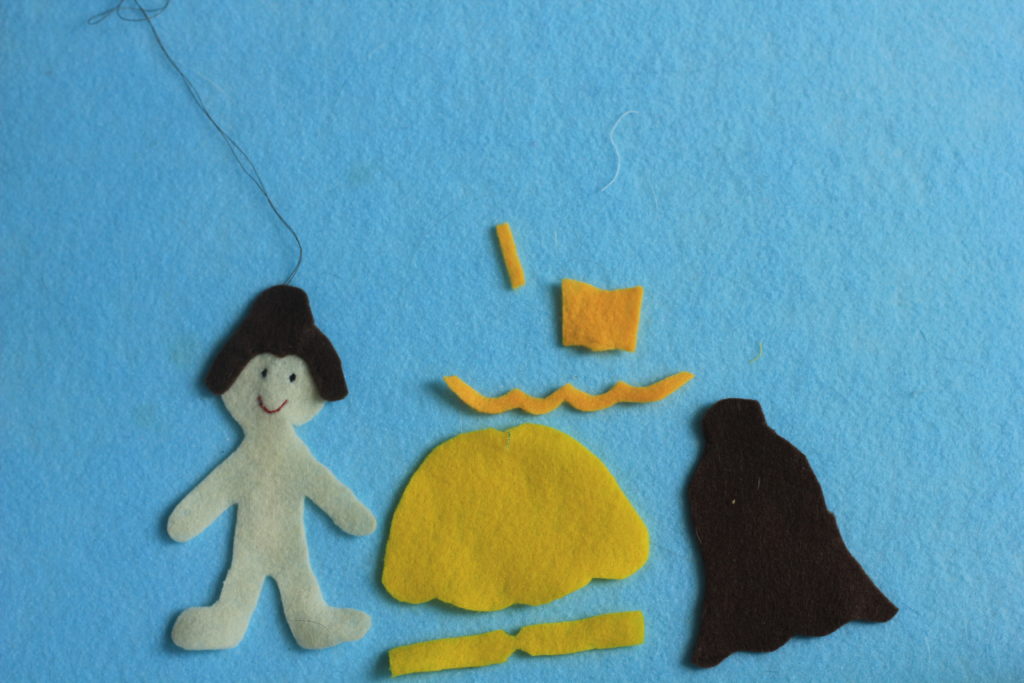 Sew the back hair piece on by using a running stitch.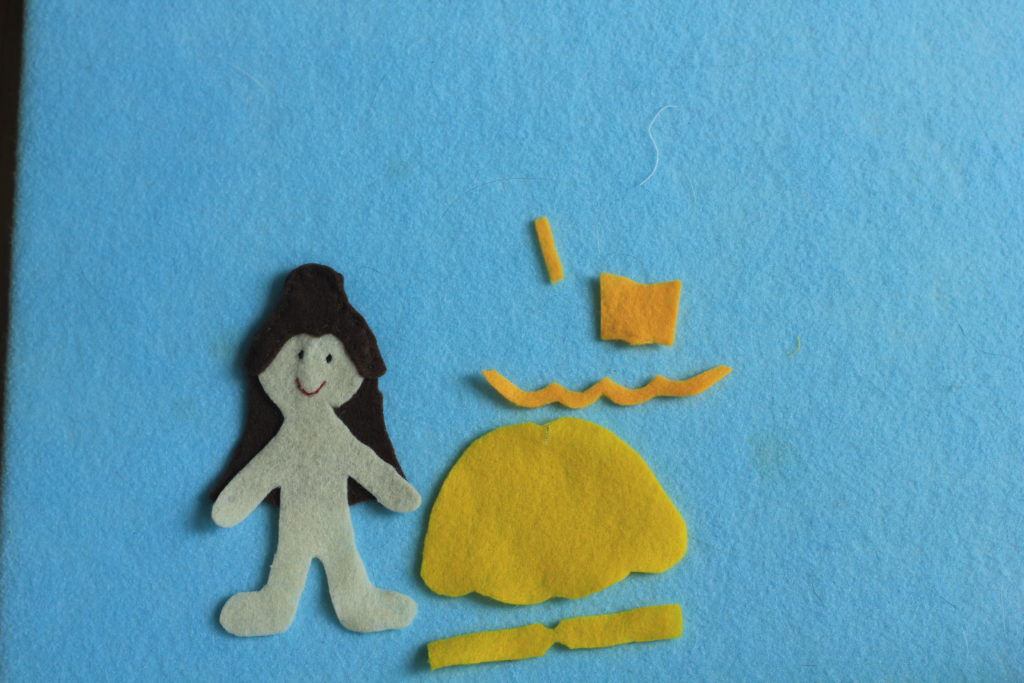 Add the headband to the front section.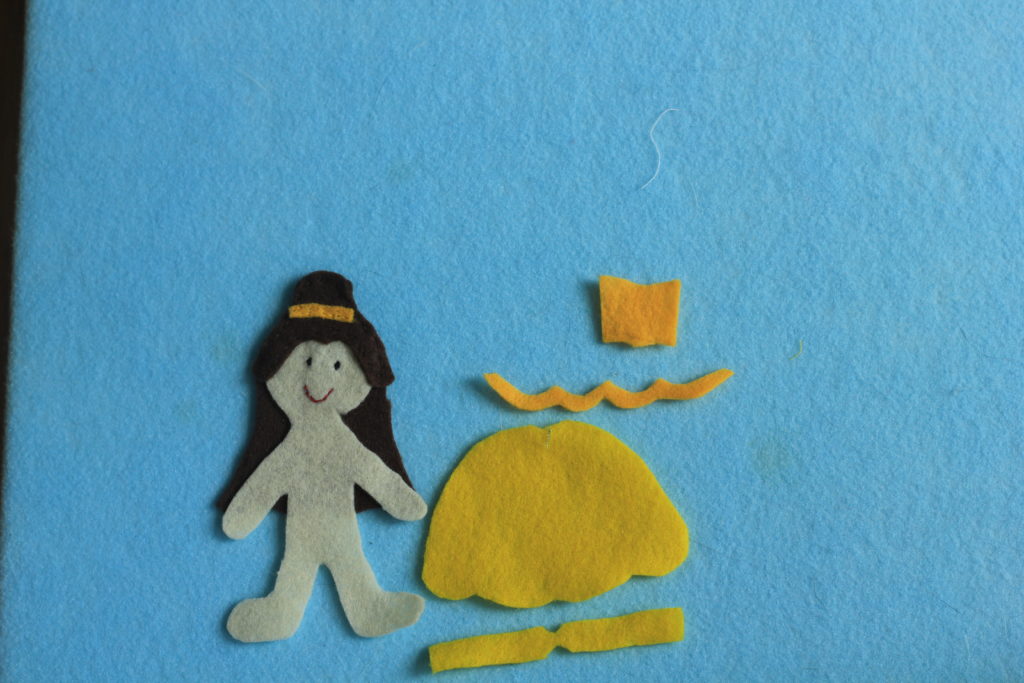 Sew the ribbon onto the skirt (sorry I forgot to take a picture of that one).
Sew the skirt onto the the body at the waist.

Sandwich the body between the top front, and top back piece and sew around.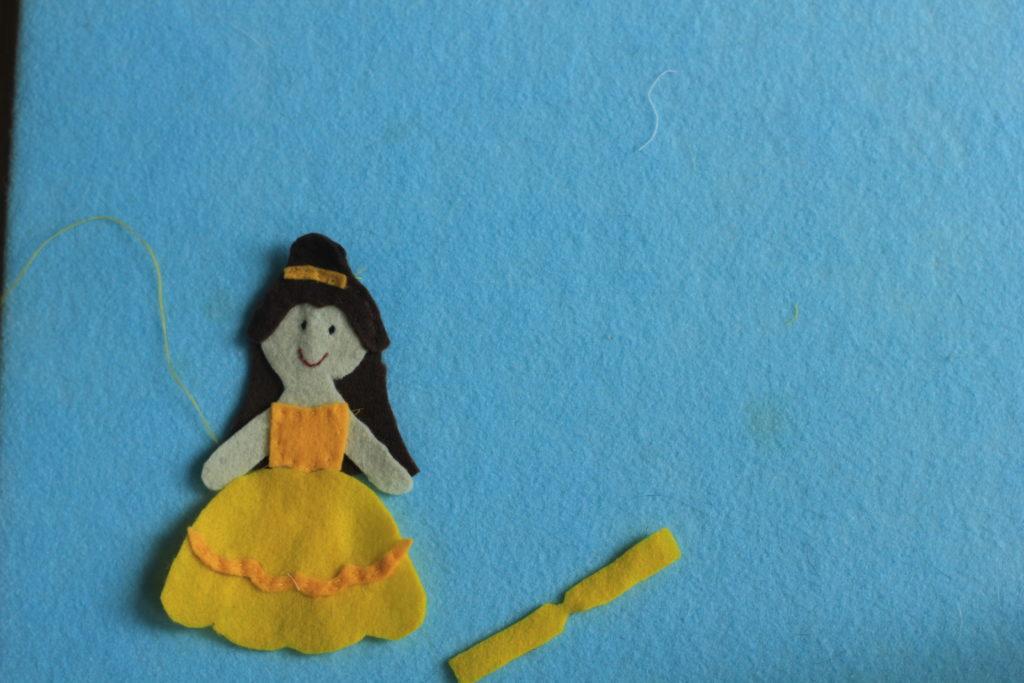 Wrap some thread around the middle of the shoulder sash, and attach it by sewing the ends together in the back.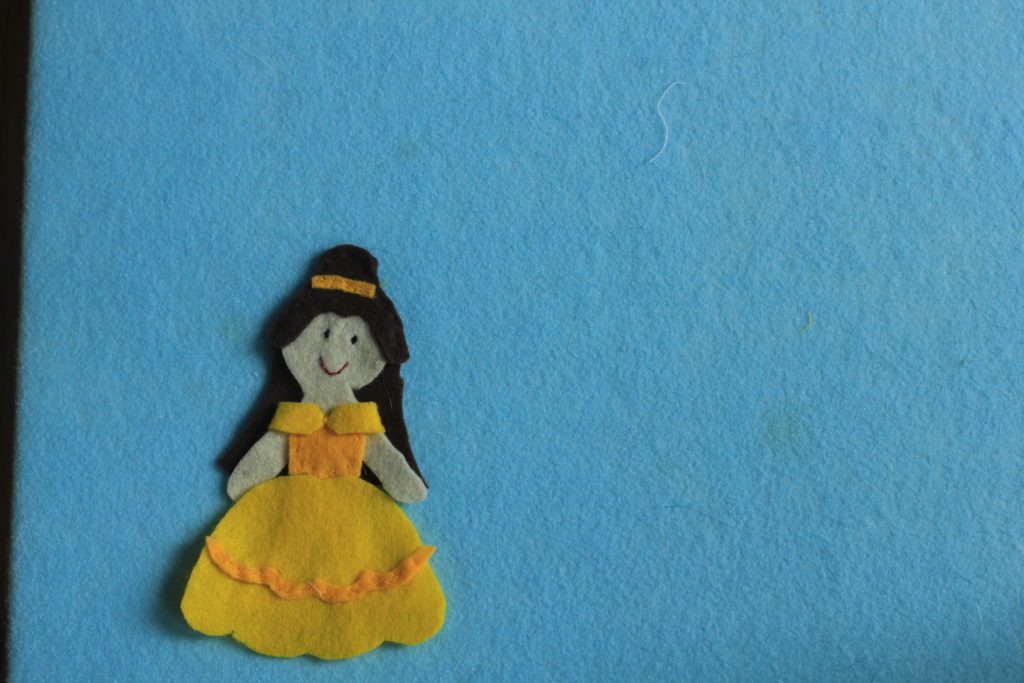 Take the back skirt and sew it onto the front by using a running stitch.
And that is it!  Click here for the PDF pattern of the body (also included on that pattern is Cinderella), and her for the PDF pattern of Belle inspired doll.