The other day I had some friends over for lunch and a play date.
I thought it would be fun to host a simple waffle bar, since well, waffles are delicious.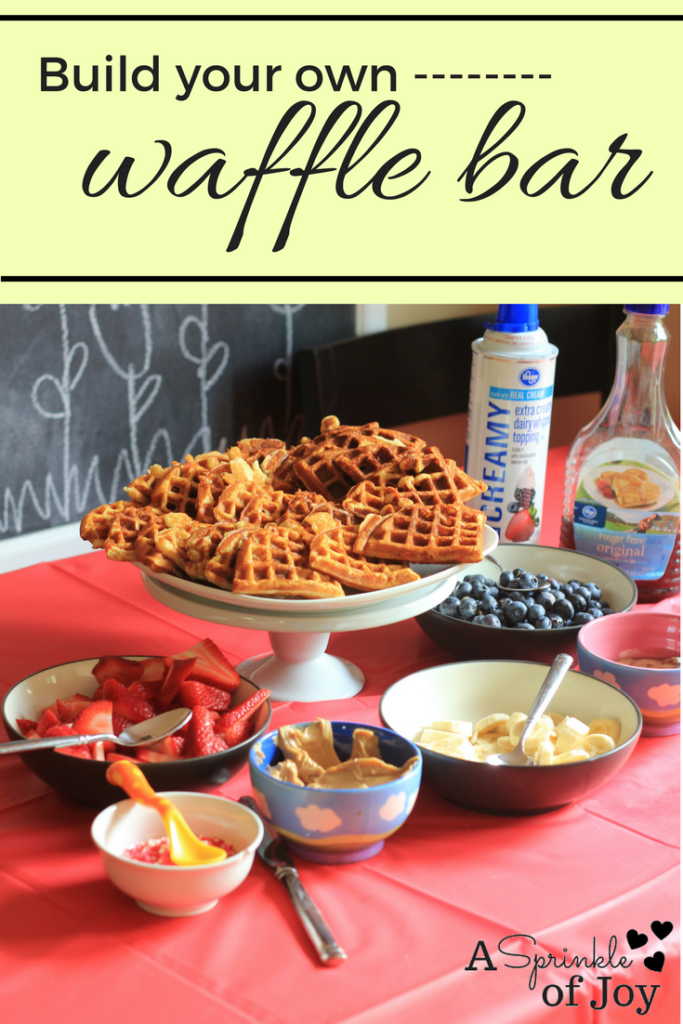 This was so easy to put together!
I made the waffles before people arrived, and had everything else set up.
You can pick whatever toppings you'd like, I tried include spreads, fruits, and fun toppings.
Spreads
*peanut butter
*Nutella
Fruit
*strawberries
*blueberries
*bananas
Toppings
*sprinkles
*whipping cream
*suryp
*powder sugar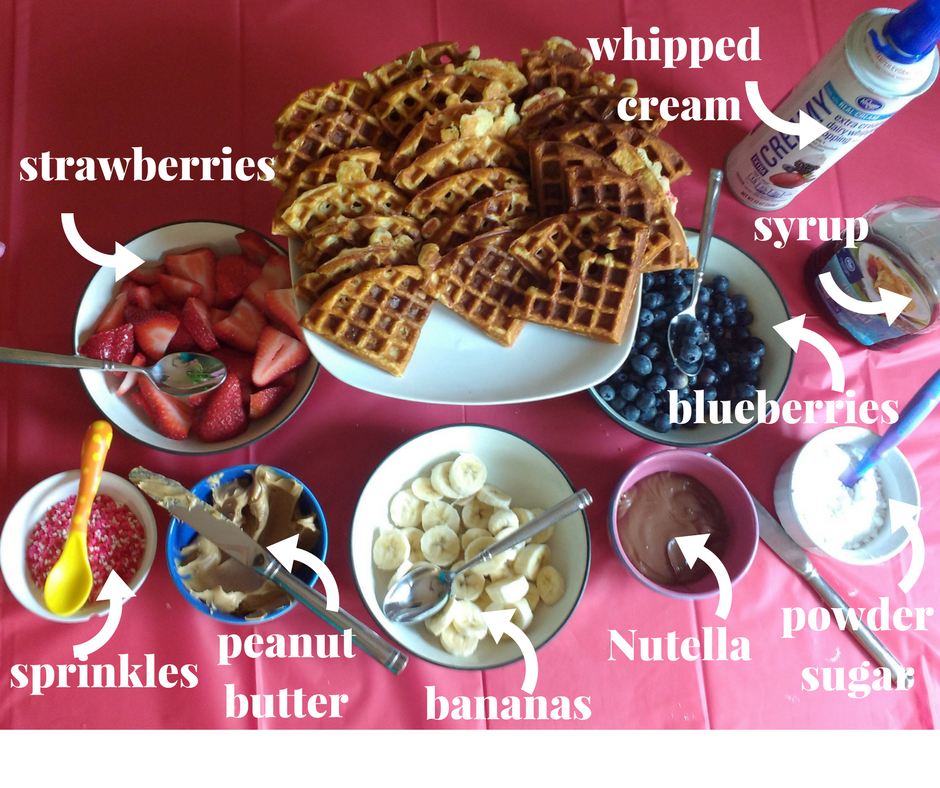 Really, the possibilities for toppings are endless.   If I was doing this for adults, I would probably include a variety of nuts (think pecans, walnuts, hazelnuts).  Since it was more geared towards kids, I wanted to keep away from that.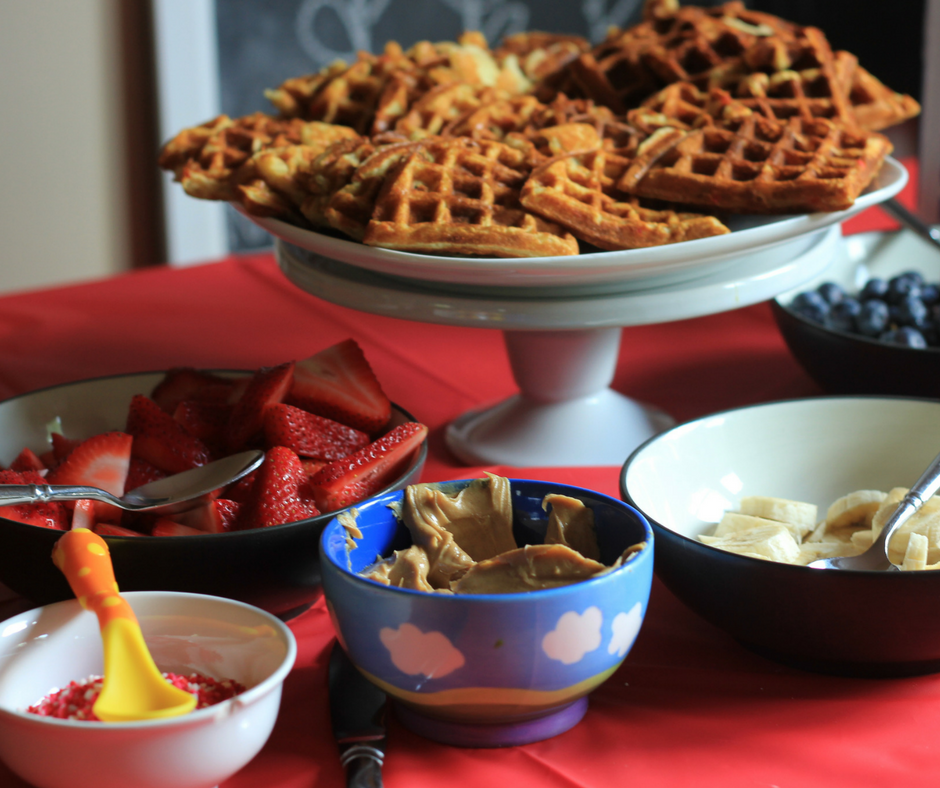 Everything turned out super yummy, and the kids loved them!  I wish I would have gotten a picture of   a few completed waffles, but alas, I did not.
I also may have made a tad too many waffles, but now I have a bunch frozen for later use!
Sharing an #easy #wafflebar you can do at home! #momblog
Click To Tweet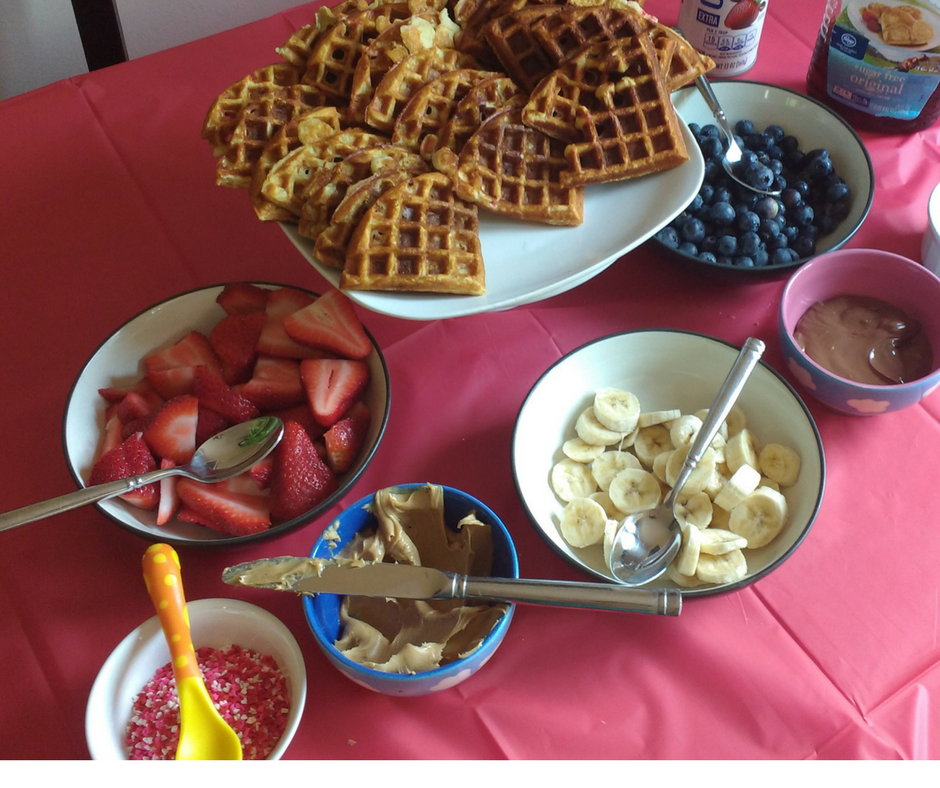 So what kind of waffle would you make??