I hope that everyone had a wonderful weekend (and a very joyful Easter if you celebrate).  This weekend we kept super busy with egg hunts and Easter celebrations, so I'm just going to do one big photo dump!
FRIDAY
On Friday we headed out to an Easter Egg Hunt put on by the moms club I am a part of.  Unfortunately Autumn did not join us.  She had a fever the night before, so had to stay at home.  It was super weird only having one kid with me!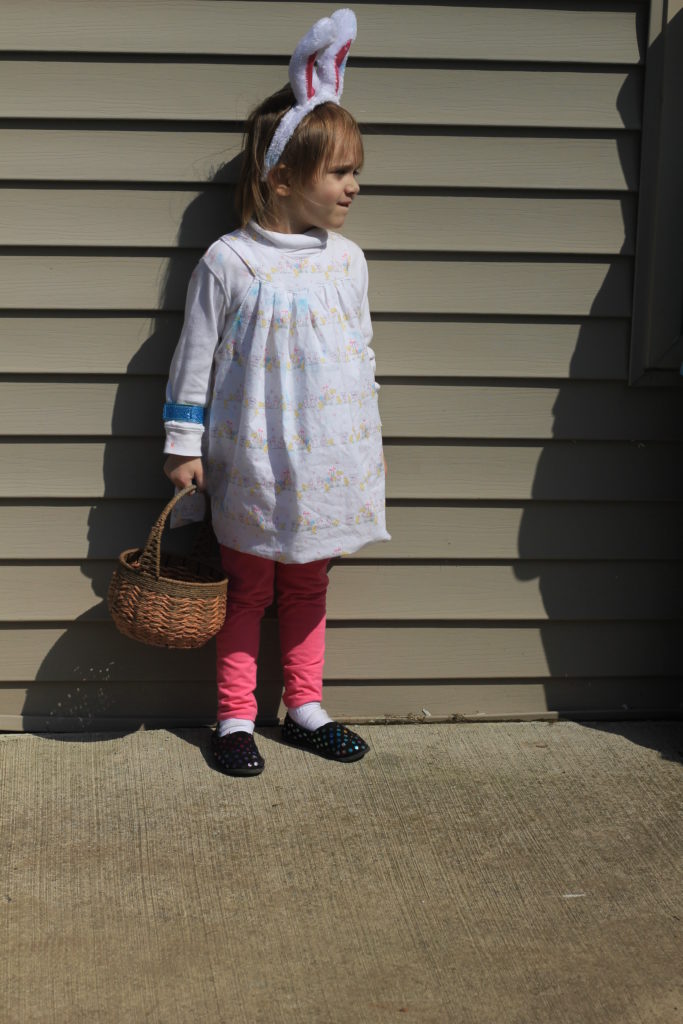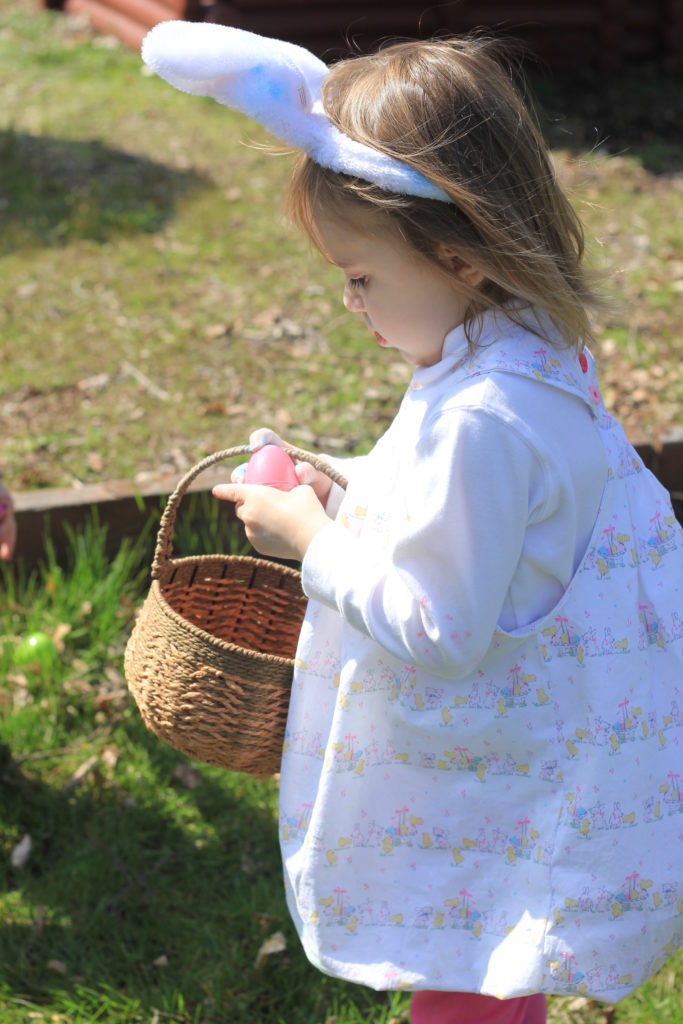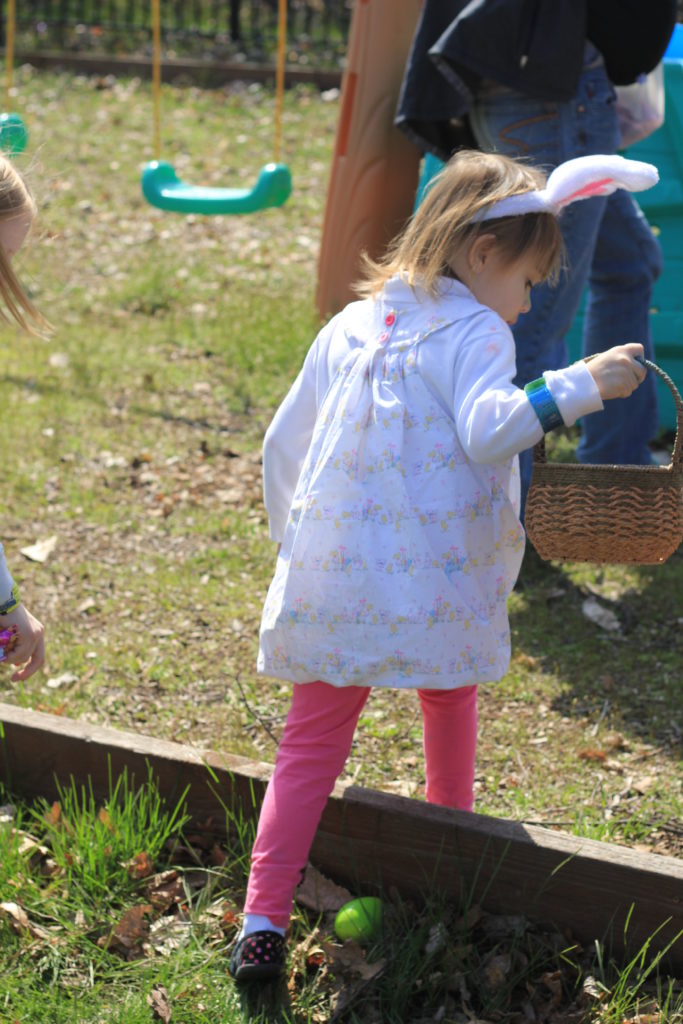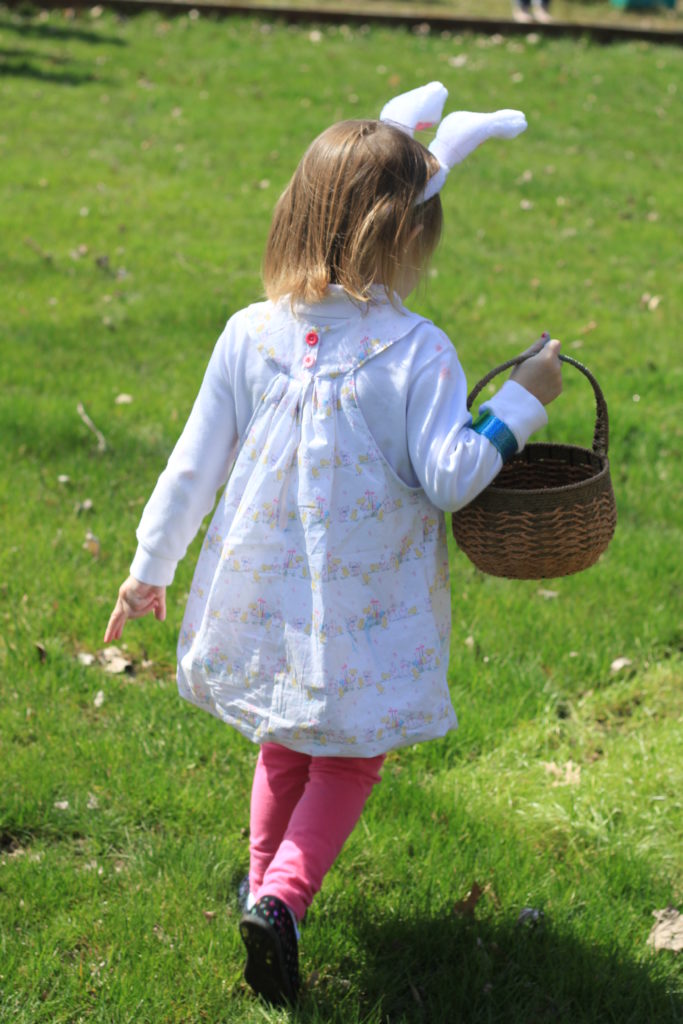 PS.  You see the shirt Annabelle is wearing?  Well, the original plan was for that to be Autumn's Easter dress. But, I made up my own pattern, and obviously did not do a stellar job.  I'm glad I was able to have Annabelle wear it.  And now I know the changes I need to make to the pattern so I can make a dress for Autumn.  And my lesson learned?  Don't try to make an Easter dress without testing the pattern first.
When we got home, it was still a beautiful day outside, so I took the girls out to play some more.  Autumn had been fever free, and feeling much better, so I knew she'd have fun.  These picture are all with my phone, as I've been trying to improve my phone picture game.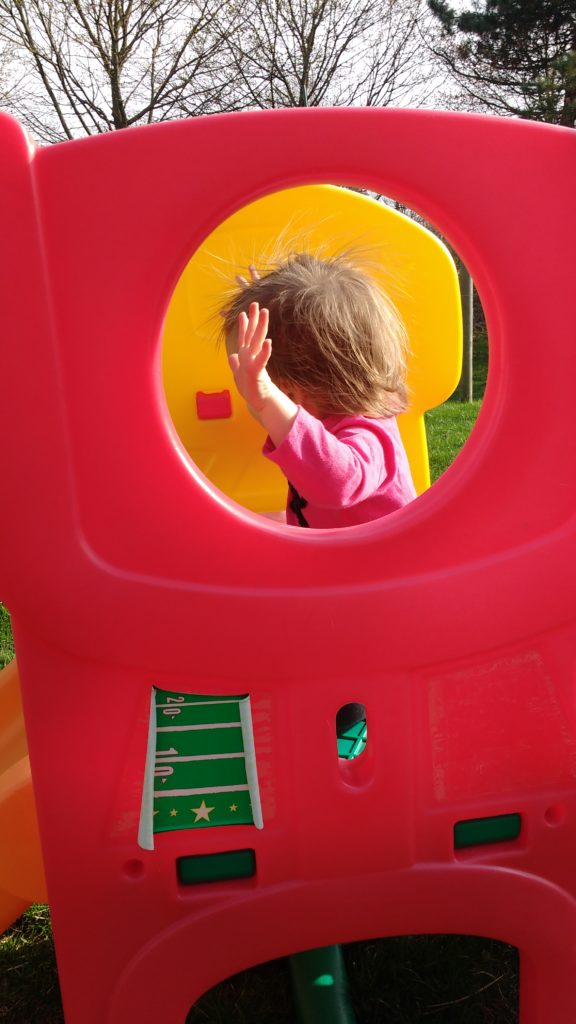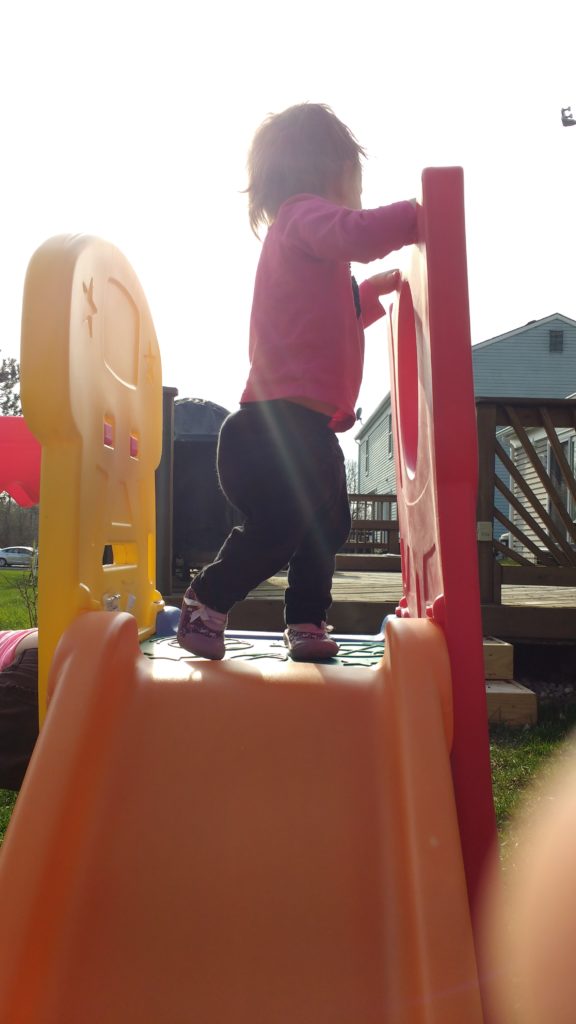 SATURDAY
After a fun filled Friday, it was an early start on Saturday.  The Detroit Mom's Blog hosted their second annual Easter Egg hunt.  I was there at 8am to help set up and get ready for when the doors opened at 9.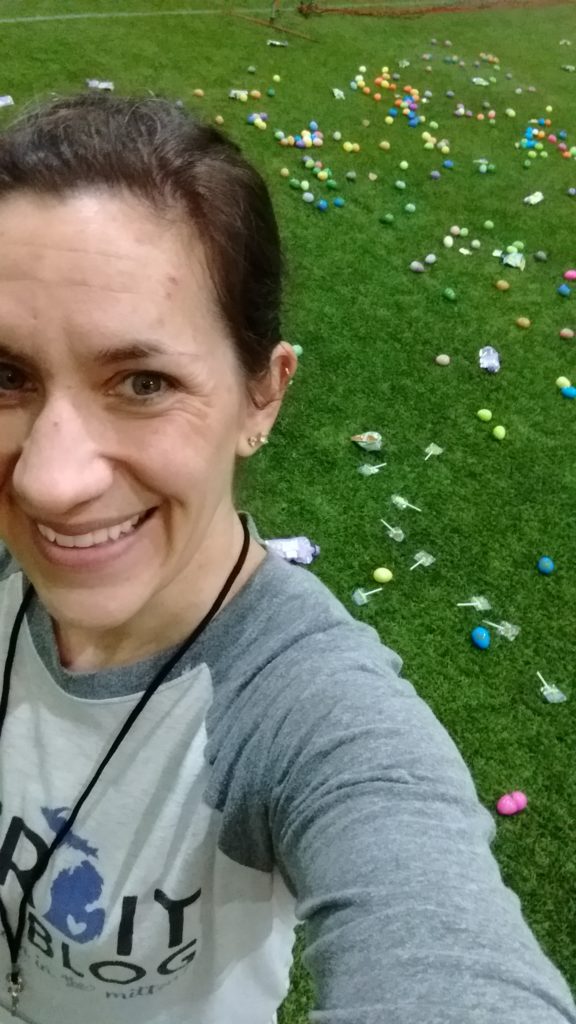 5,000 eggs for the littles to get.
**Note: Living in Michigan the weather can be VERY unpredictable in April.  It could be 70 degrees and sunny, or 30 degrees and snowing.  There is no way to plan a huge event like this egg hunt to happen outdoors, so it is planned in a sports complex.
We got pictures with the Easter Bunny.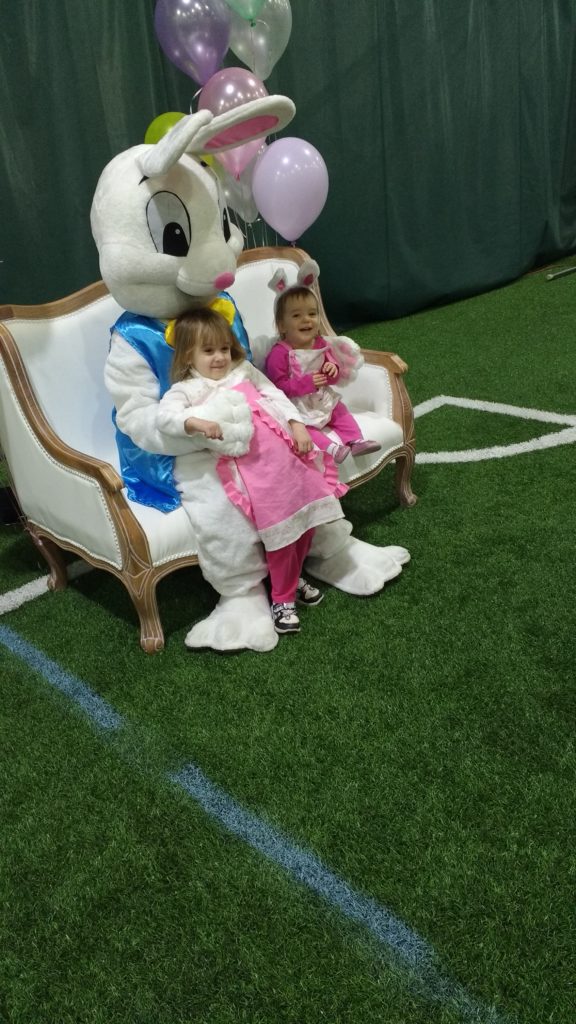 The egg hunt was separated by ages.  Since I was helping keep things calm, I was able to snap a few pictures of the girls picking up some eggs.  Also thankful that my MIL and Mom brought the girls.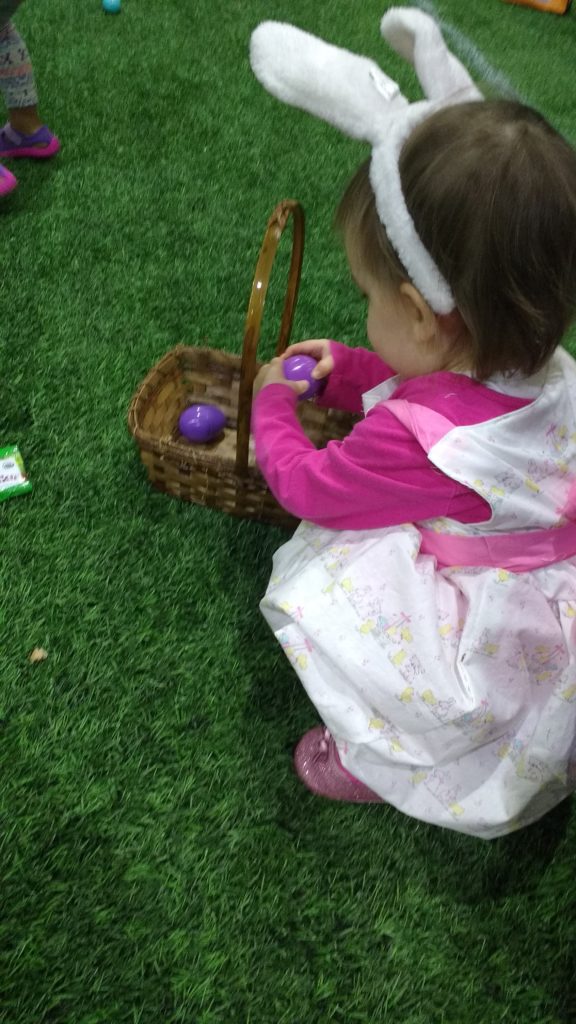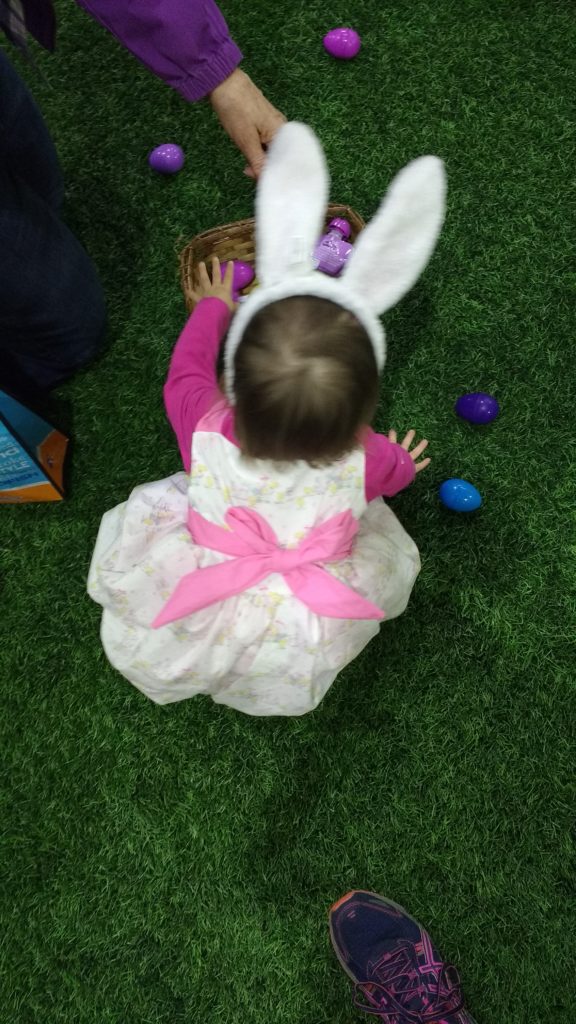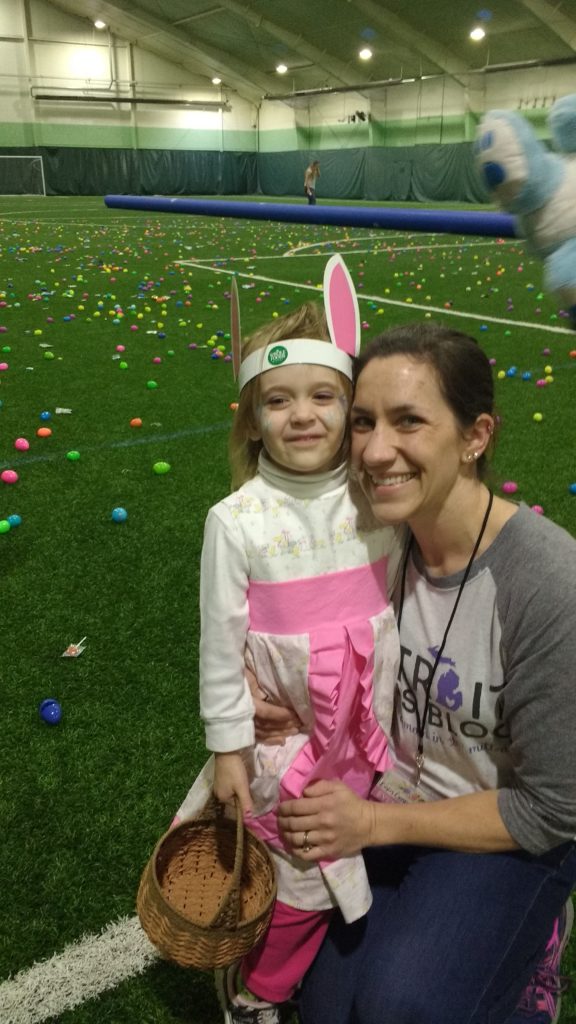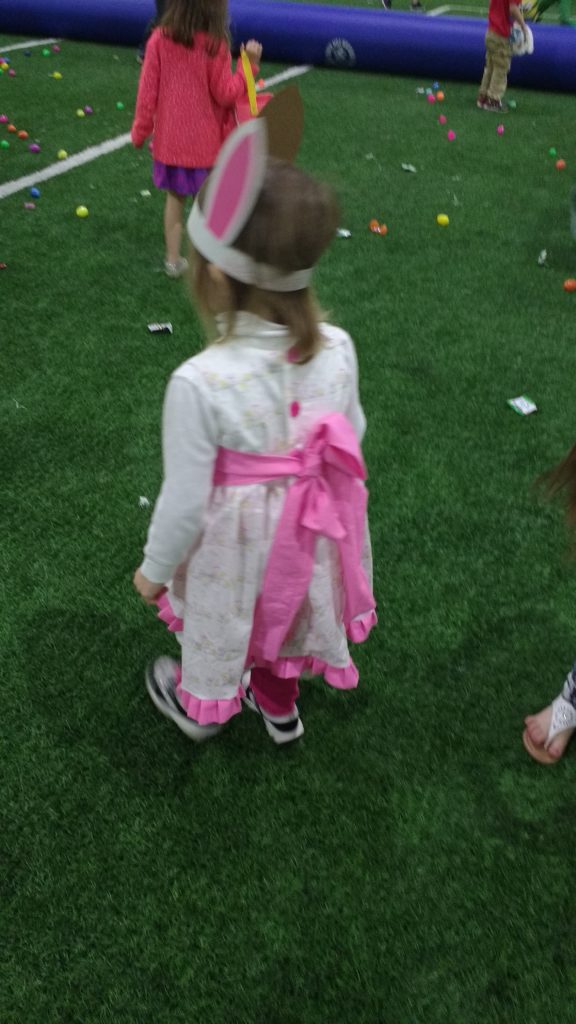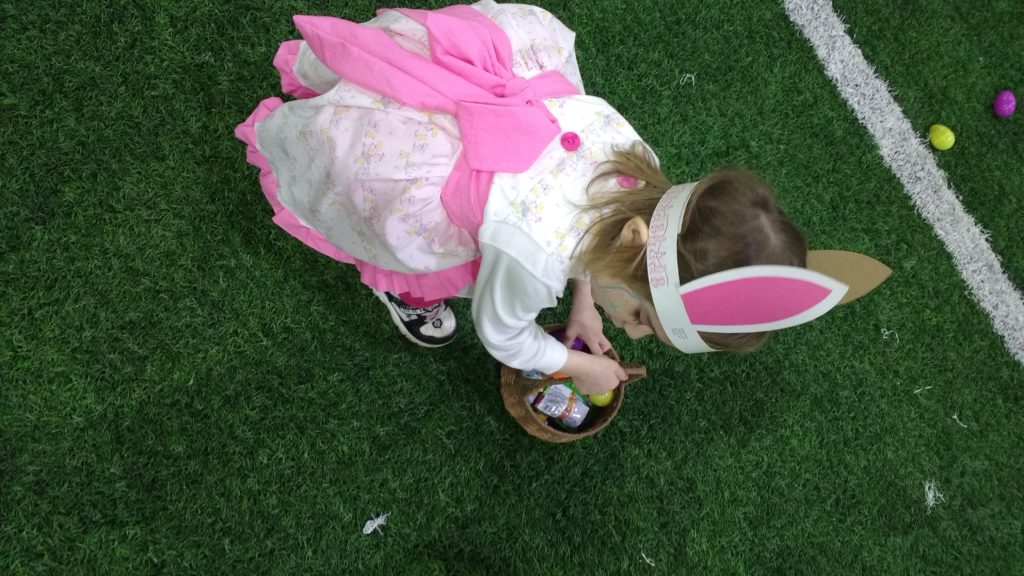 When we got home we played outside more, since it was so nice!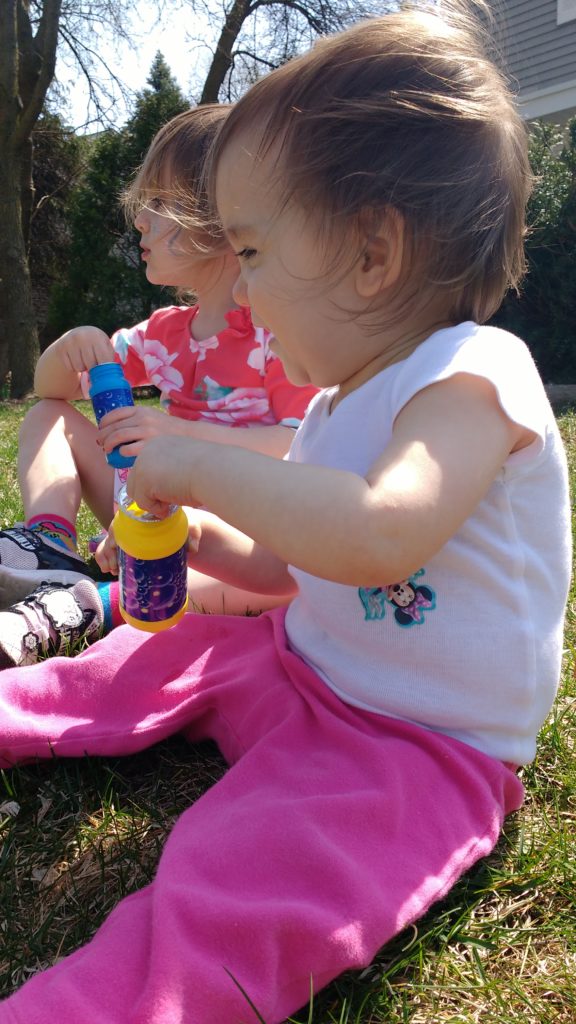 SUNDAY
On Sunday morning the girls woke up, and searched for Easter Eggs in the house.  Sorry for the super grainy pictures.  It was early-ish so the light wasn't the best.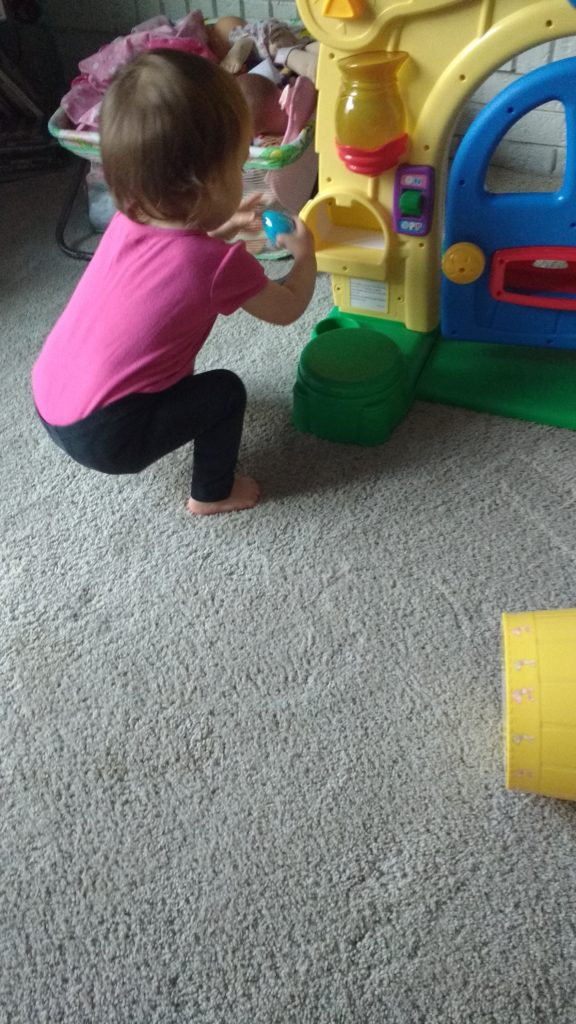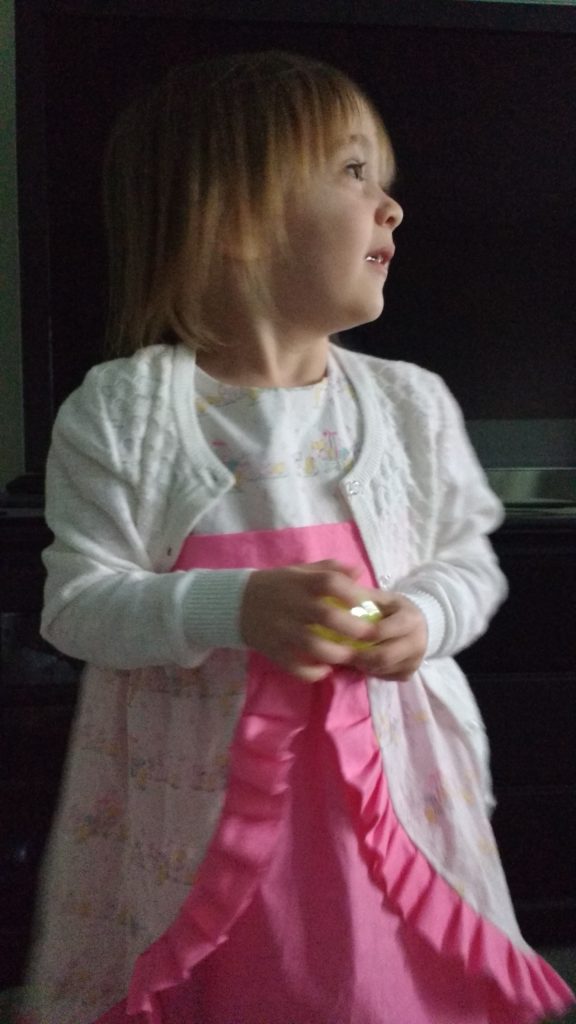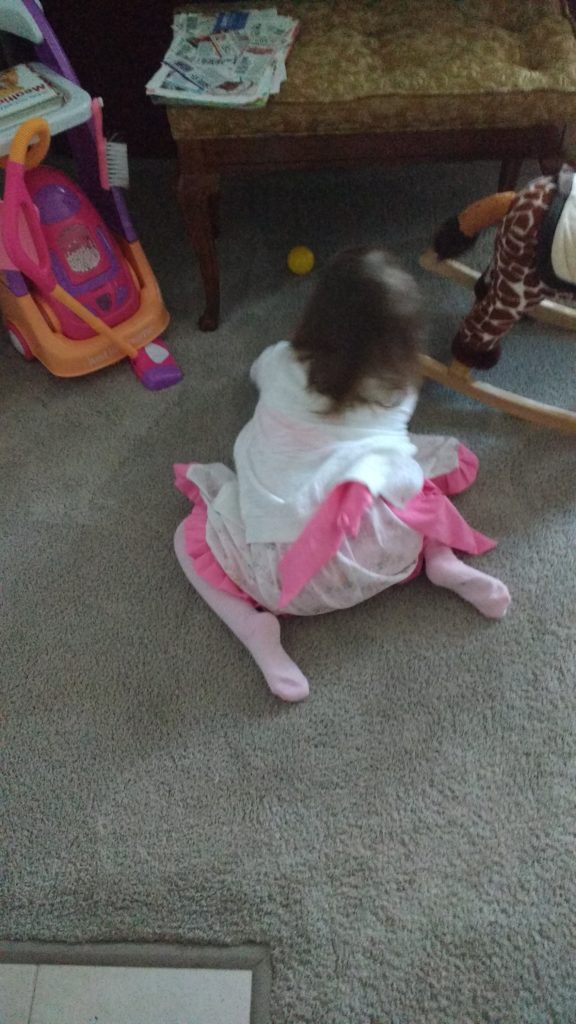 Then it was off to church for Easter Mass.  Autumn chose that day to have a freak out of course.  I don't think she liked all the extra commotion in the baby room.   After Mass we came home and just sort of chilled until it was time to go to my parent's for Easter dinner. I was able to set up the camera to get a good family picture.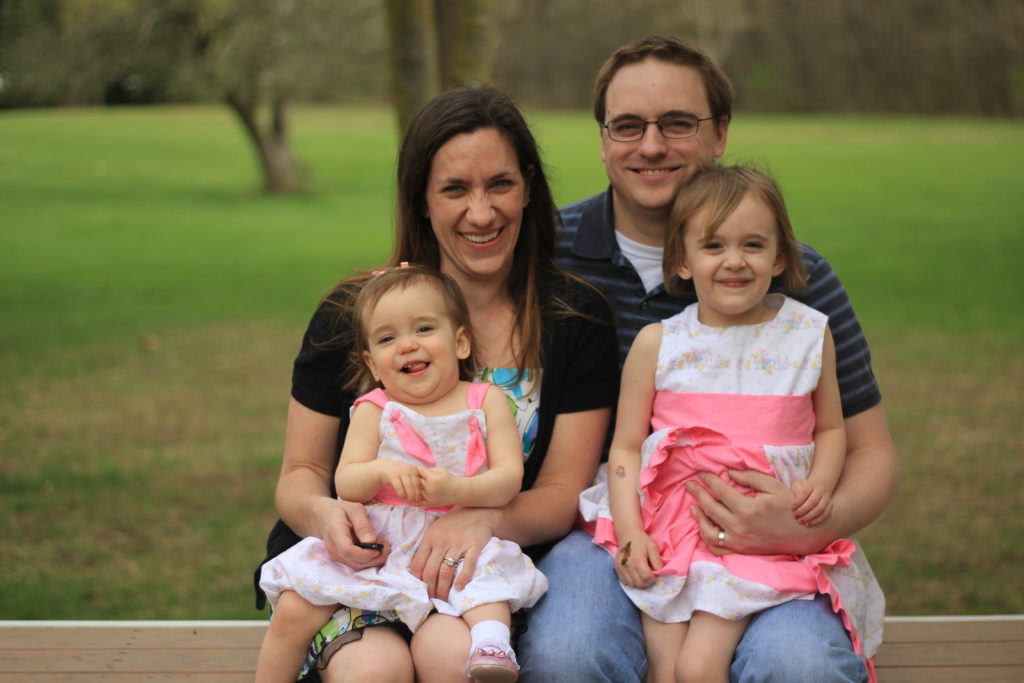 After dinner we went for a short walk, while we waited for some friends to join us for dessert.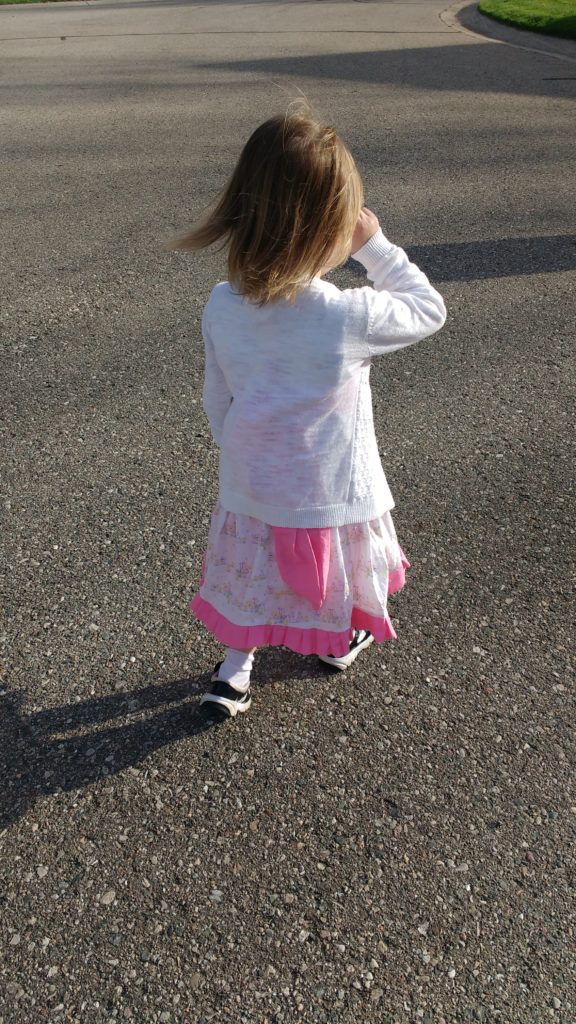 When we got back our friends came over, and we visited for a while before needing to head home to get the girls bathed and too bed.
I love that my parents and friend's parents still live in the same neighborhood and hang out.  You see their daughter and I have been friends since we were 6 years old!  She was a bridesmaid in my wedding, and our friendship remains strong (even when we go far to long between visits).  There is just something so special about friendships that last from childhood isn't there?