Welcome to part two of my toddler dress tutorial.  If you missed part one,  check out how to make the bodice.  I also include a pattern for a 3-4T dress.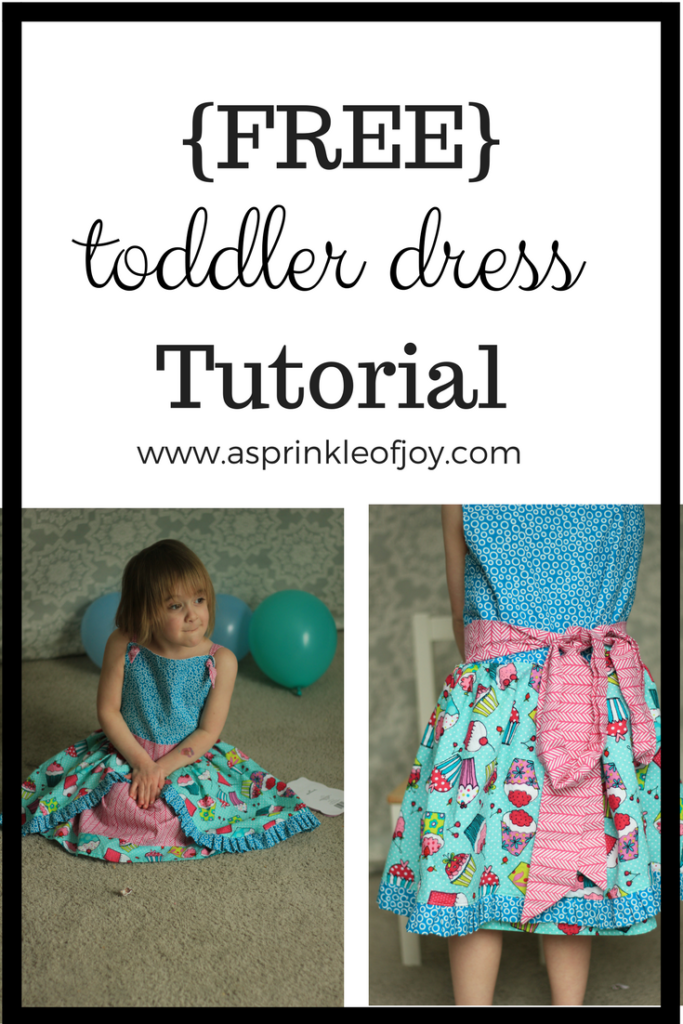 In part two we are going to making the skirts.
UNDERSKIRT
Part one:
Find the fabric for the underskirt and place them right sides together.  Sew up the sides.   You can surge it or add a zig-zag stitch.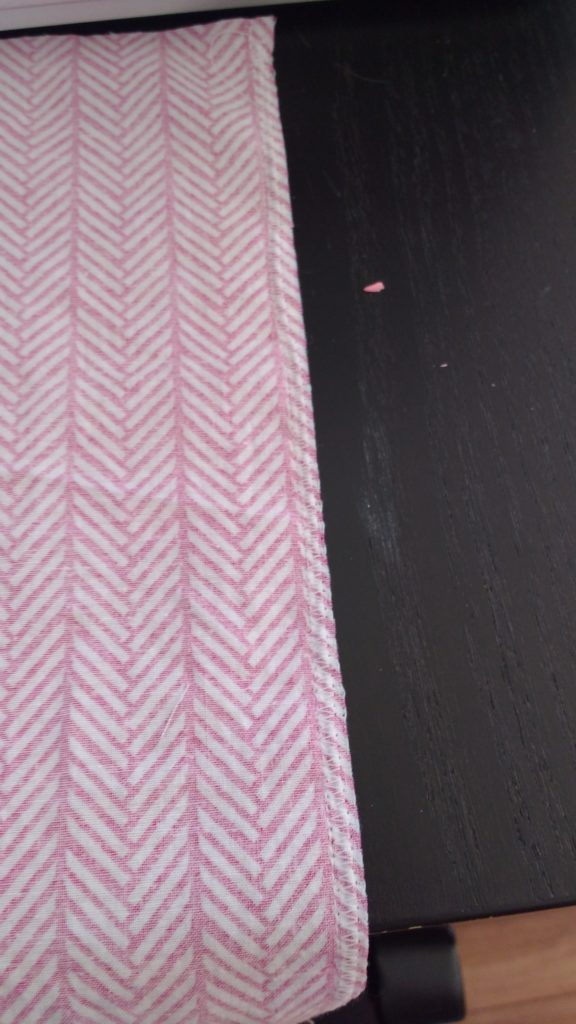 Find the two pieces of the underskirt ruffle, and place them right sides together.  Sew up the short sides, and zig-zag  if you want.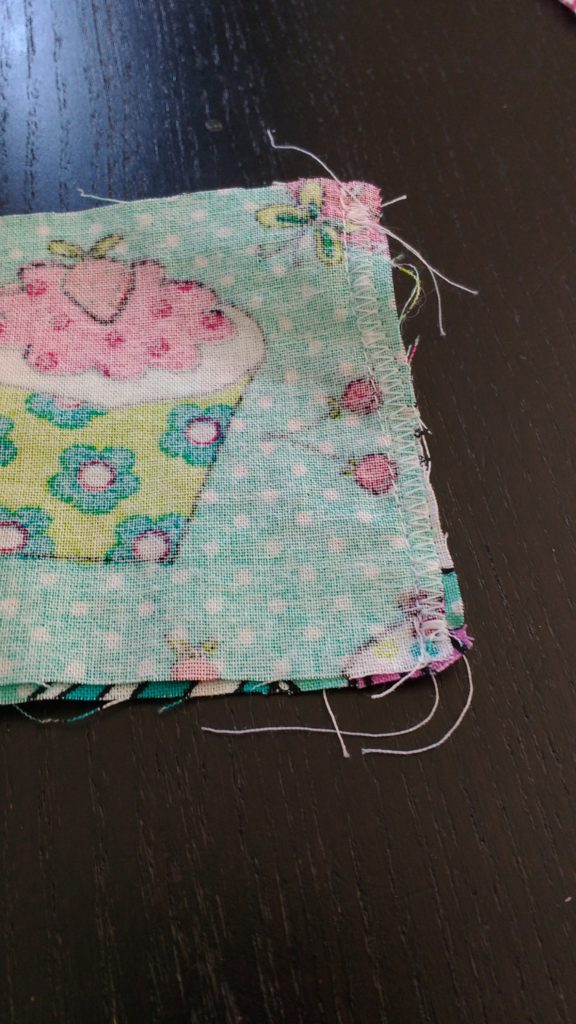 Step two:
Next up is to sew the ruffle onto the bottom of the skirt.  To do this slip the skirt into the ribbon  like the picture below.  Sew along the bottom edge.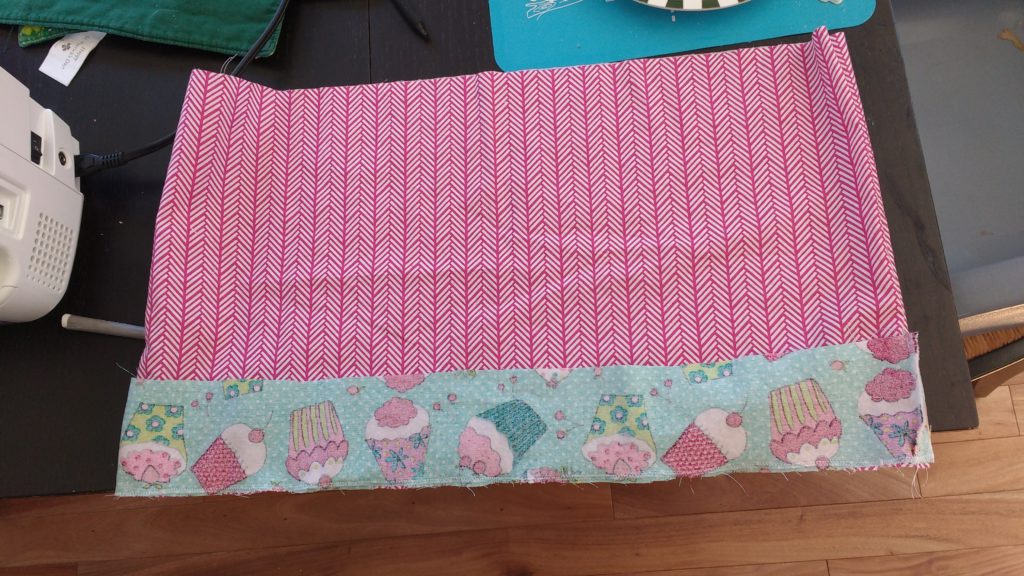 Here is a close up

Fold down the ribbon and hem the edge.
OVERSKIRT
Step three:
Now take your four ribbons for the underskirt ribbon.  You are going to sew them together to make one reeeally long ribbon.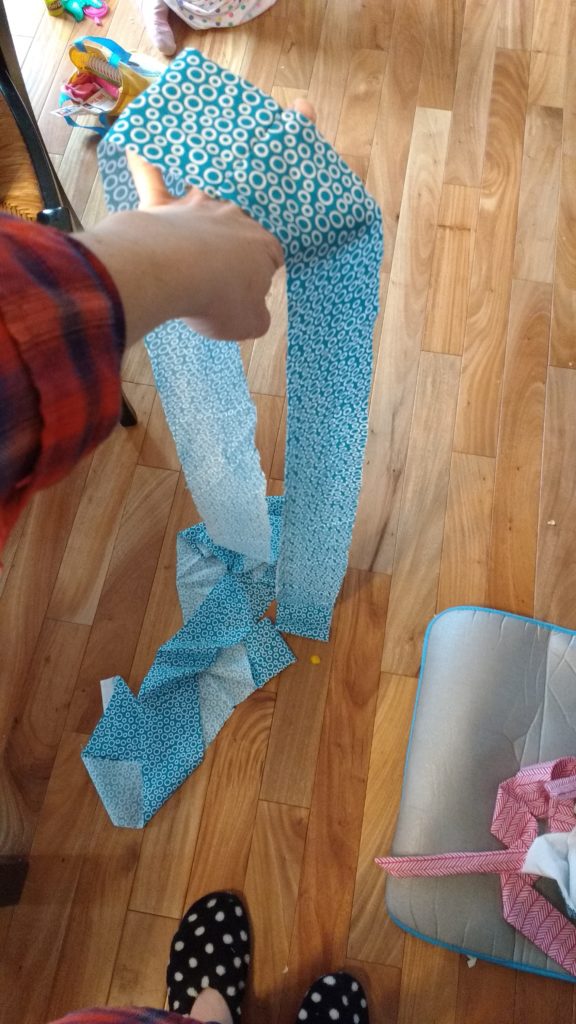 No fold the ribbon in half long ways,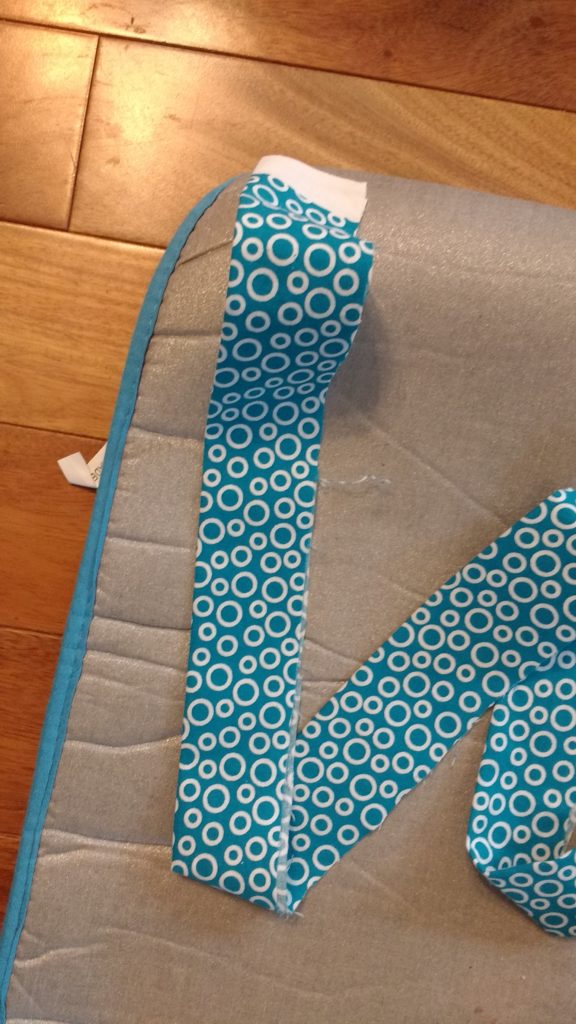 Step four:
Now take your two skirt pieces and place the right sides together and sew up just the short straight side.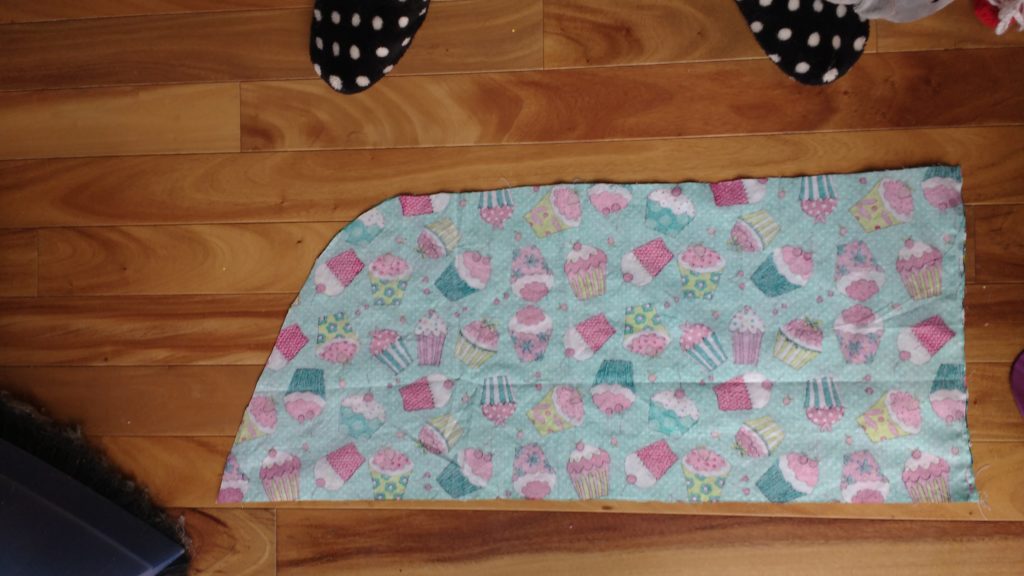 Step five:
Now, it's time to attach the ribbon to the skirt. Start at the top of of the curve, and attach the ribbon (be sure you are matching the non-folded end) by making pleats.   A lot of pleats.  This took all my pins folks.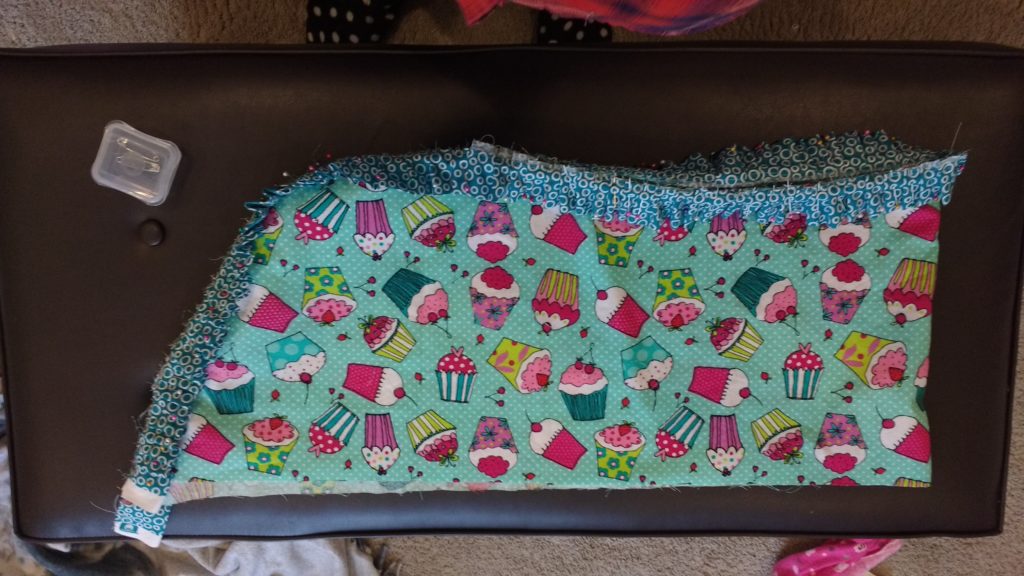 Sew that baby down, and zig-zag stitch or surge.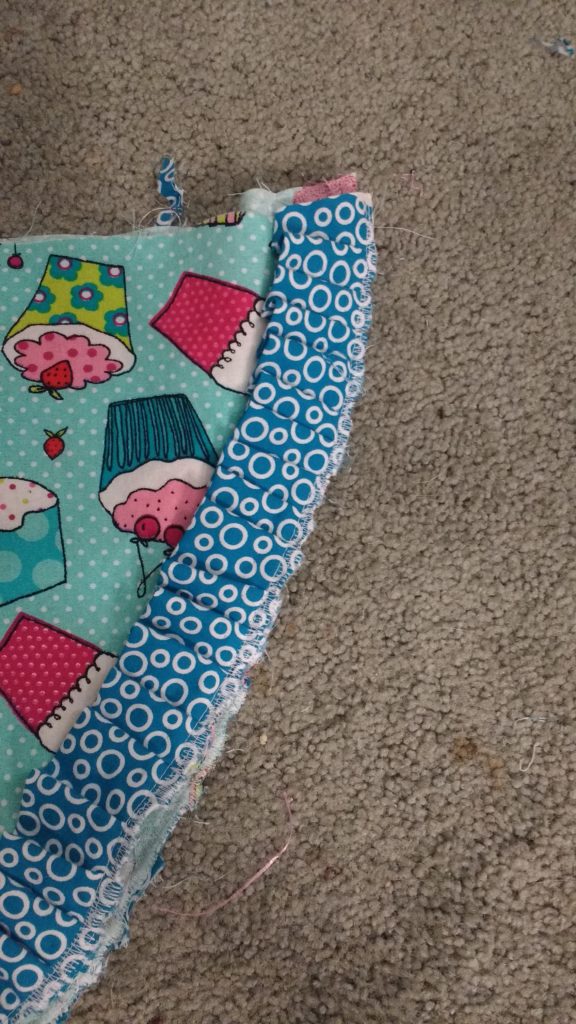 Fold the ribbon down and edge stitch.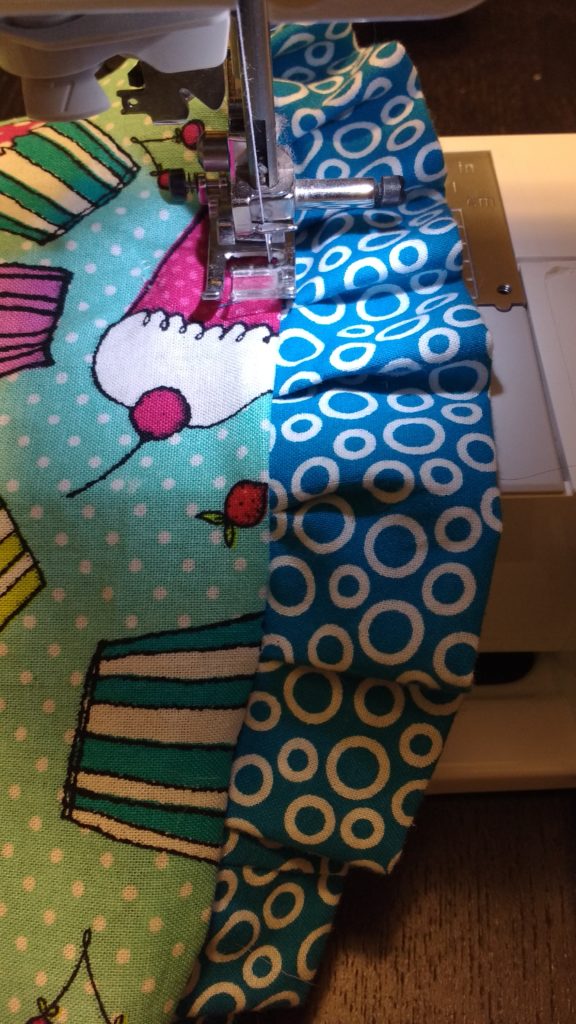 So, it will look like this
Step six:
Now, it time to attach the skirts to the bodice (made in part one).  First up you want to gather the upper skirt so that it is the same size as the bottom. Try to line up the center seam of the skirt with the center of the bodice. You want to try to match up the ruffle edge in the center of the front.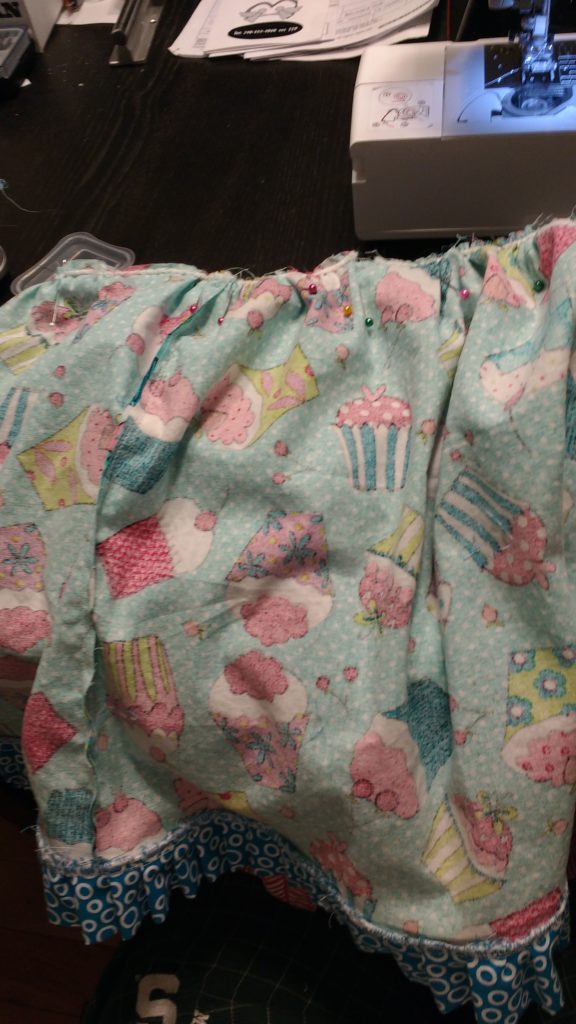 I'm sorry I didn't get a better picture of what I am trying to say.  But, when you flip down the finished skirts, it should look something like this.  See how the curved edges meet in the center?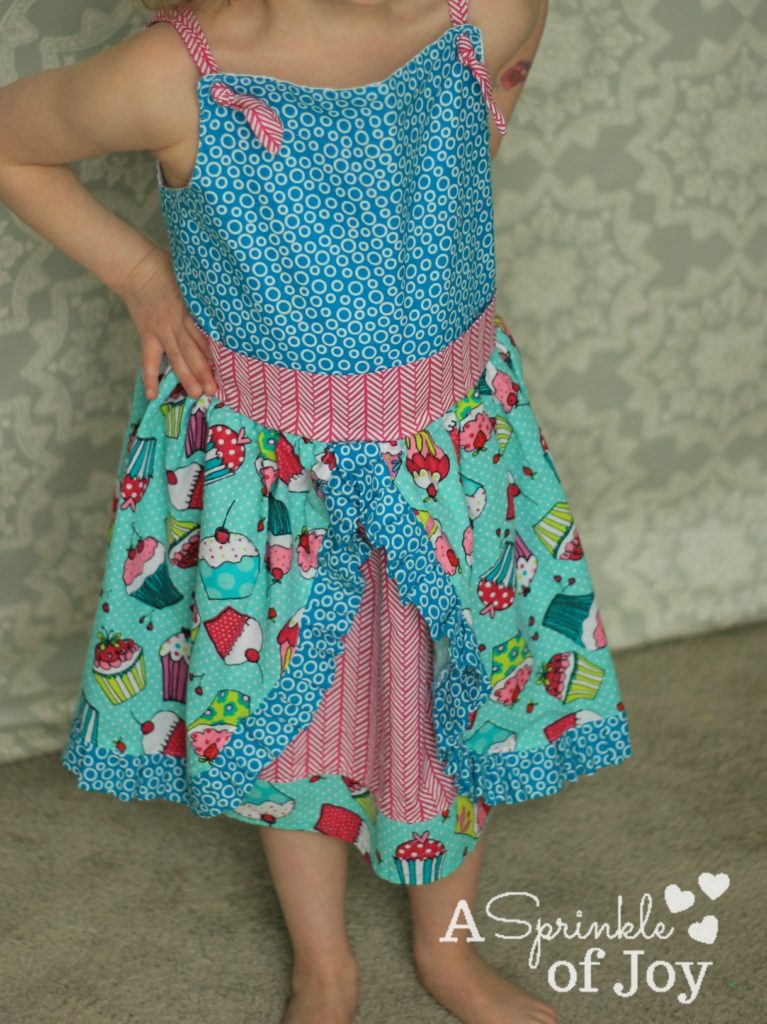 After you sew that, gather the underskirt and slip it over the rest of the dress.   You want the raw edge to be at the top.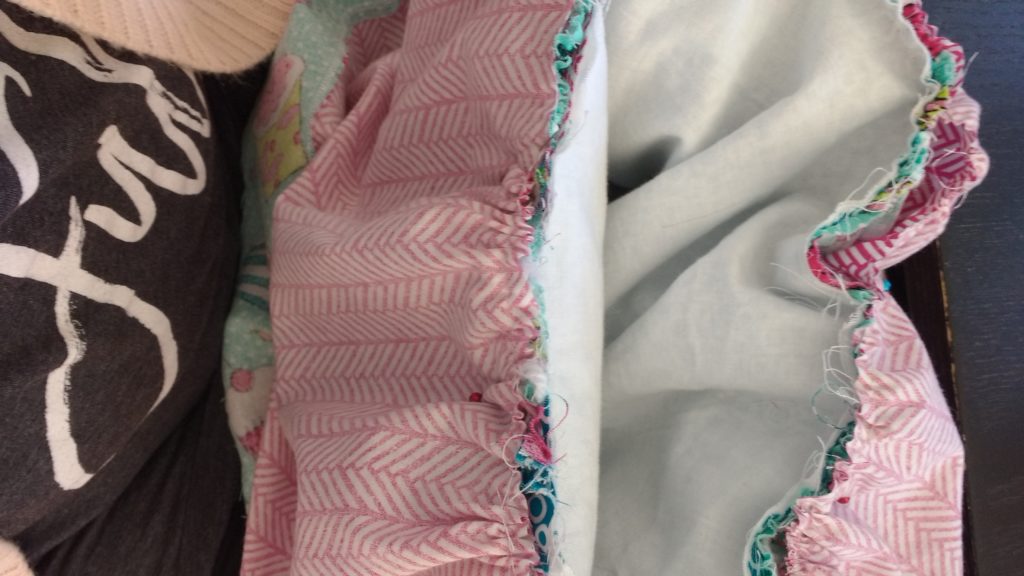 And folks, after you have that sewn on, you are done!!  Flip that skirt down and admire your work, and watch your child dance!