I didn't originally have a post for today, but when I read Dara's post, I knew I had to get in on the action.  Lately I feel like I've been in a funk, and I just can't shake it.  For the past two months "choosing joy" has been one of my personal goals.  Last month I wrote this post about when it is hard to choose joy.  Y'all I've still be struggling with this.  I don't know if its the fact that Annabelle is getting an attitude, that my girls regularly just scream at one another, or something else, but it's been rough.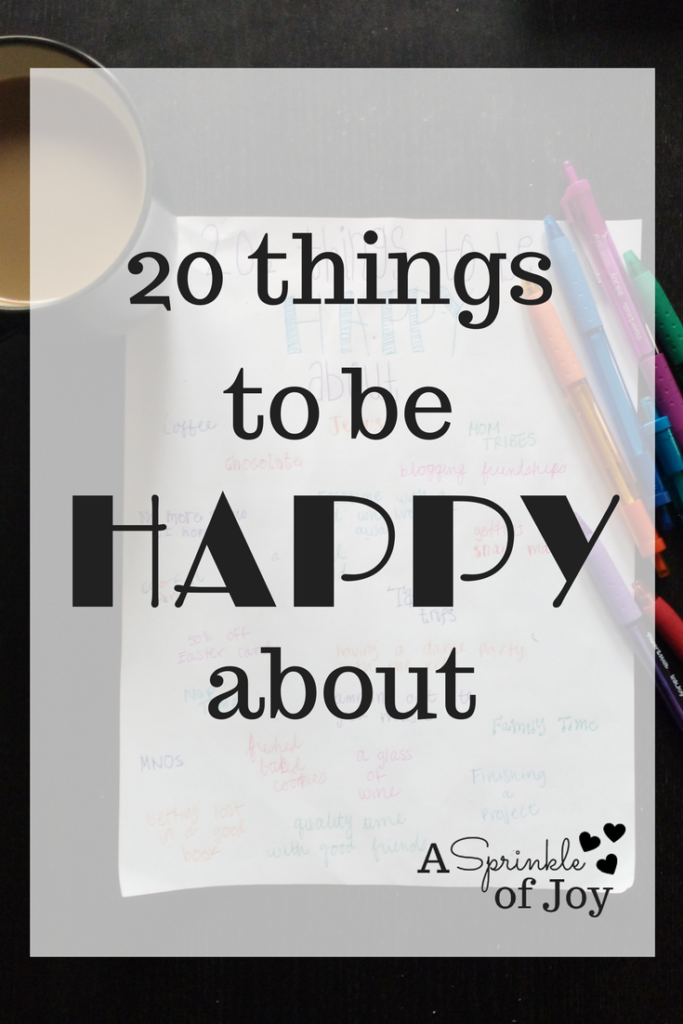 Yesterday I  finally shared a super simple DIY to make your own "choose joy" shirt (a project I had wanted to complete about a month or so ago).  My hope is by wearing it I will be reminded to take a deep breath and try harder to be joyful.  Dara's post was the perfect opportunity to remind myself how much I have to be joyful about.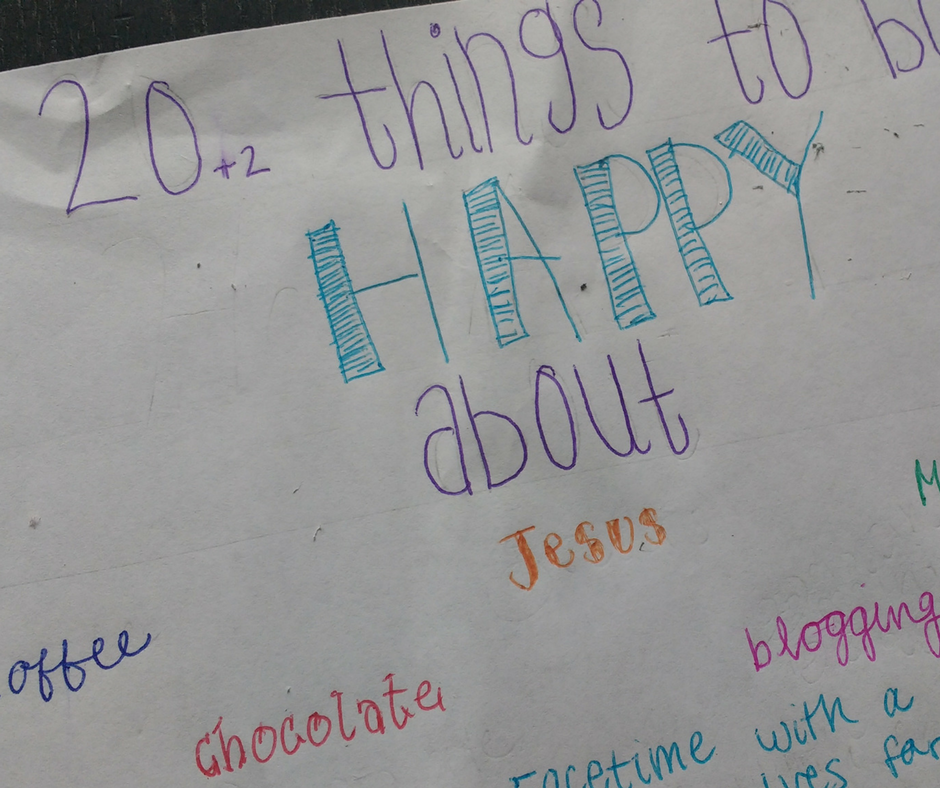 So here are my 20 (well 20 +2, I lost track and added two extra) things to be happy about. I decided to go old school, and write it out.  I will be keeping this in my planner to reference when I start feeling down.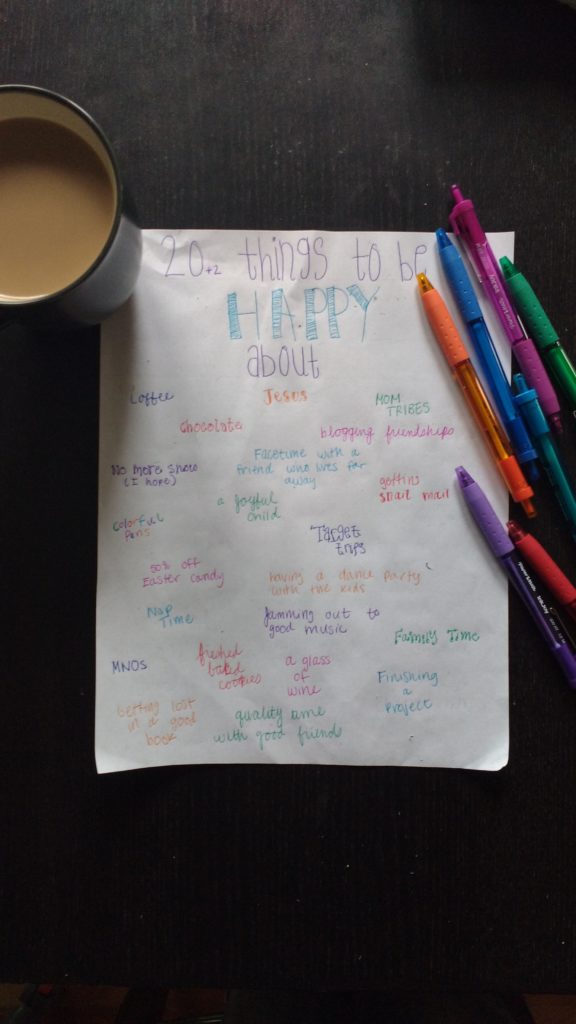 Just in case you can't read them, in no particular order,
Jesus
coffee
Mom tribes
chocolate
blogging friendships
No more snow (I hope)
Facetime with a friend who lives far away
getting snail mail
colorful pens
a joyful child
Target trips
50% Easter candy
having a dance party with kids
Nap time
jamming out to good music
MNOs
fresh baked goods
a glass of wine
family time
finishing a project
getting lost in a good book
quality time with good friends
Linking up: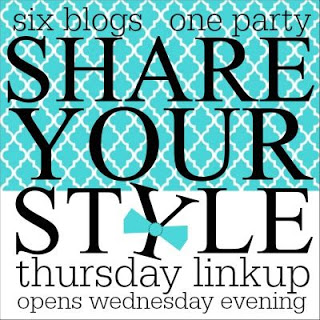 Wow Me Wednesday
To Grandma's House we Go