Friday, we made it!  During the week I always feel like our lives are so busy, but then we get to Friday, and I don't even remember what we did!  Does anyone else have that problem?  Today I'm hoping to get out and get some errands run before the snow comes (we are supposed to get another 2ish inches).
And now that I am thinking about it, I should also probably try to snap some recipe pictures on the deck, before it is once again covered in snow.
Onto my Friday Five!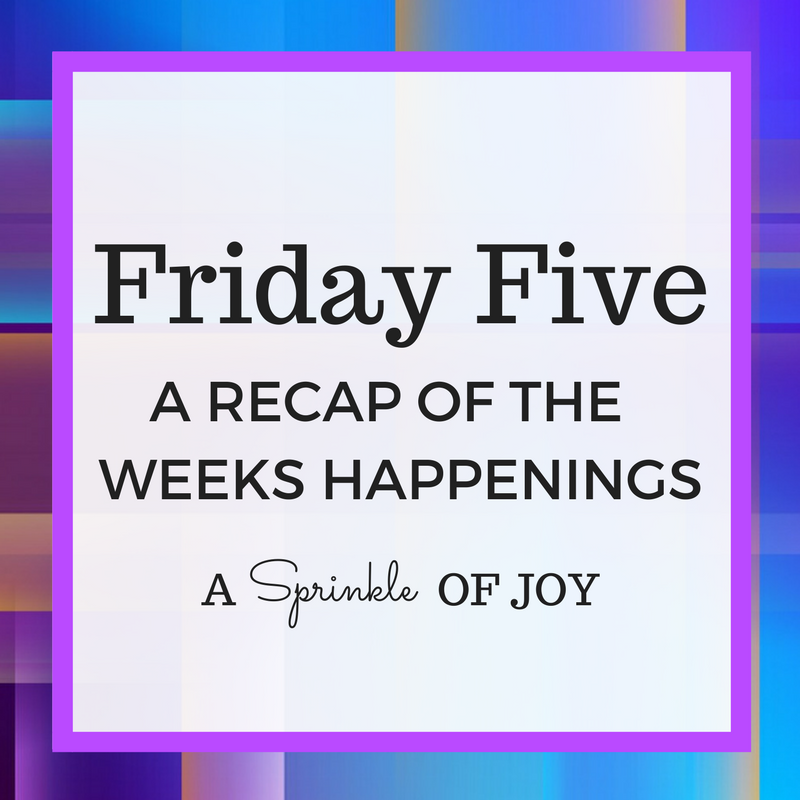 ONE: ON THE BLOG
This was a bit of a light blogging week, but in case you missed a post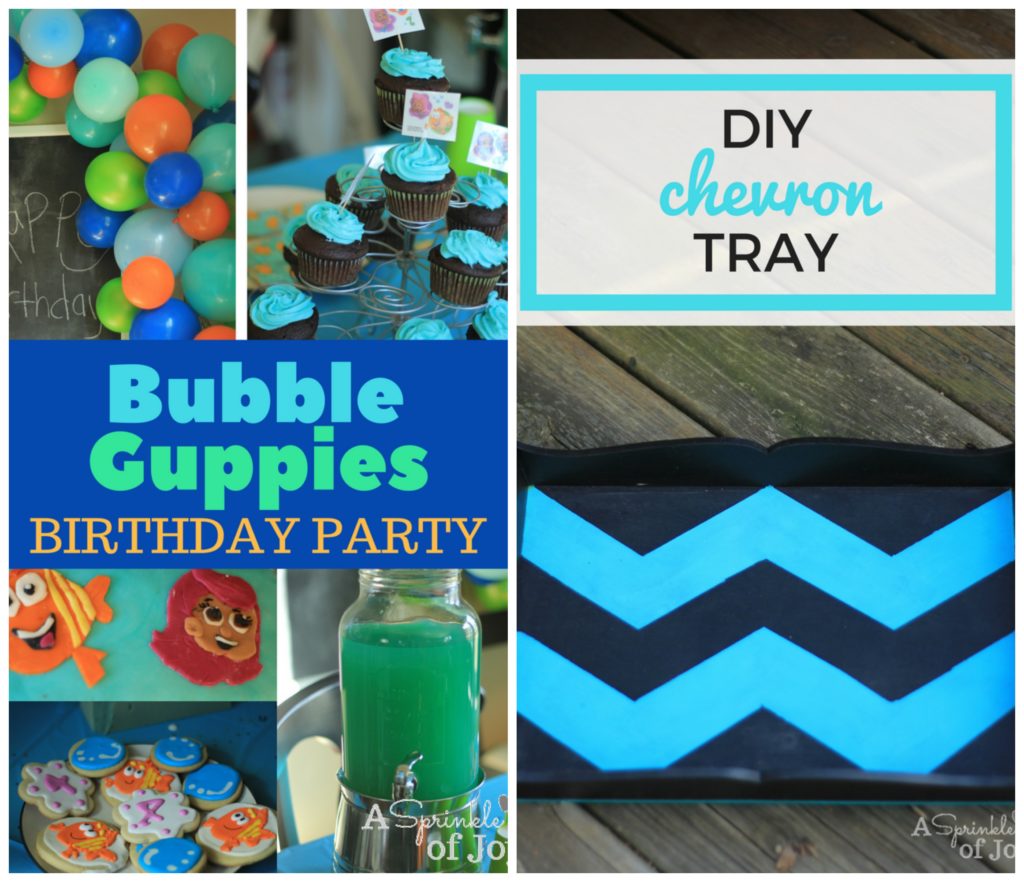 Annbelle's Bubble Guppies Birthday Party
A fun and easy DIY Tray
TWO: BUSCHS
If you follow me on social media (if not you can find my buttons on my right side bar), then you may have noticed I've been talking about Busch's Grocery Store. Be sure to tune in Monday when I give you the 4-1-1 (that's still a hip phrase right…;) ) on this new store, and share a great recipe! Here's a little "sneak peak" of what I will be making. What do you think it will be??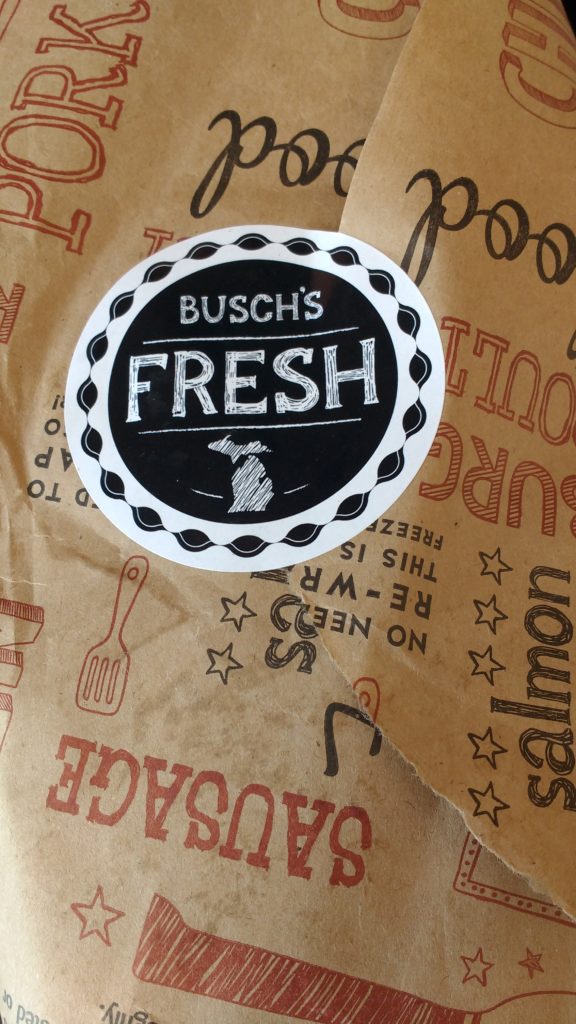 P.S. We had this for dinner last night and my husband was like "wow, this is actually pretty good! I didn't think it was going to be any good". So … you should def. check back in Monday. 😉
THREE: SNOW
So while all y'all have been posting about spring, I'm over here shivering in the cold and snow. We got a few inches on Monday, and are supposed to get a few more today. A few pictures from when we played outside Monday.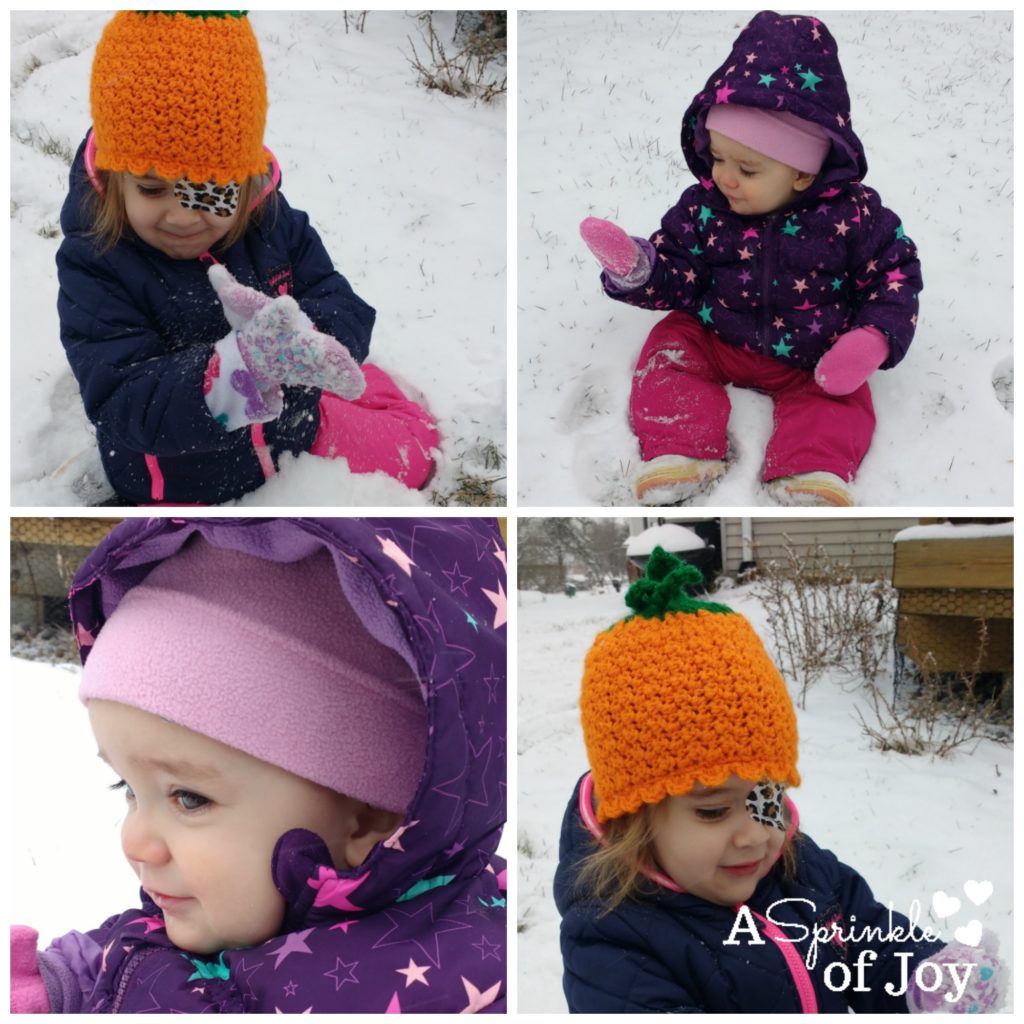 FOUR: PICTURES
Anyone else's pictures files a hot mess? Between using my phone more and downloading images I've made from Canva, my files are all over the place. One of my goals this weekend (ok, maybe the next few weekends) is to get them all organized (and move a bunch of them to the external hard drive since I have no space on my computer any more).
FIVE: ST. PATRICK'S DAY
Happy St. Patrick's Day to anyone celebrating. I've got my green on, and that's about it. Both Matt and I have some Irish in us, but not a whole lot, so we don't really do too much. We'll be celebrating with the in laws on Sunday bu eating corned beef and cabbage.
PS.  In case you didn't know St. Patrick is known for bringing  Christianity to Ireland.  It is said he taught the people about the Holy Trinity (the fact that the Father [God], Son [Jesus], and the Holy Spirit are three persons, but one God) by using a three leaf clover.  Each petal is it's one petal, but all part of one clover.
I hope your weekend is fabulous and restful! 🙂 Don't forget to come back on Monday to see the yummy recipe I created.