A while back I picked up a tray from JoAnn Fabrics .  It was on major sale, and I figured I would find a use for it.
For the longest time it just sat in a corner, collecting dust.  Then I saw Becky post her Heart Tray and got inspired!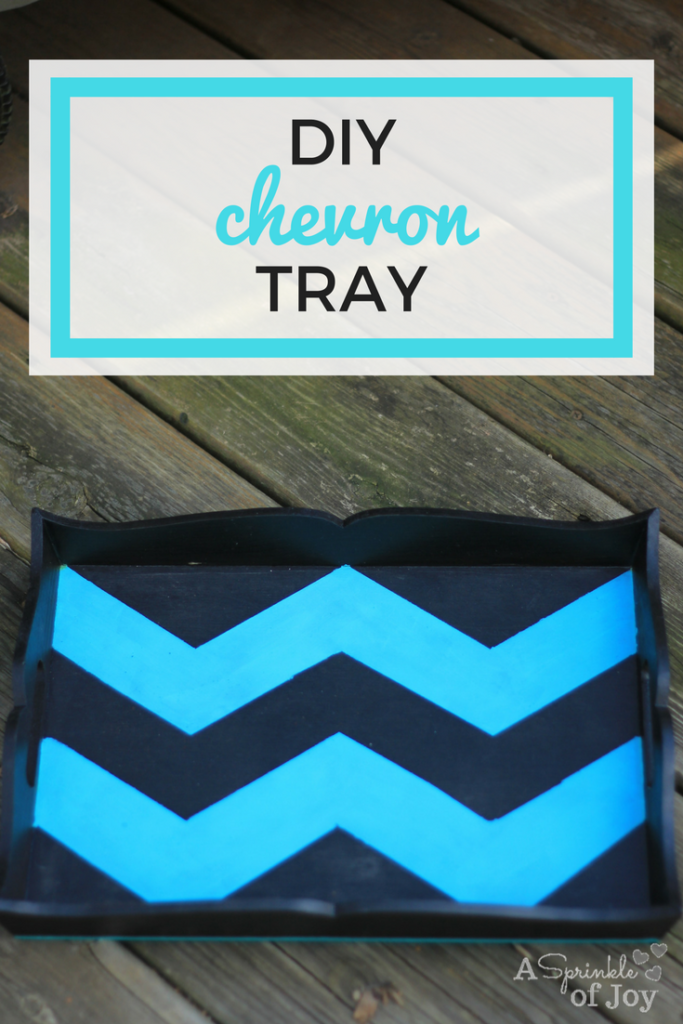 Doing this is really easy, it just takes some time since you have to let the stain dry before you can paint the chevron stripes.
Here is the tray before I did anything to it: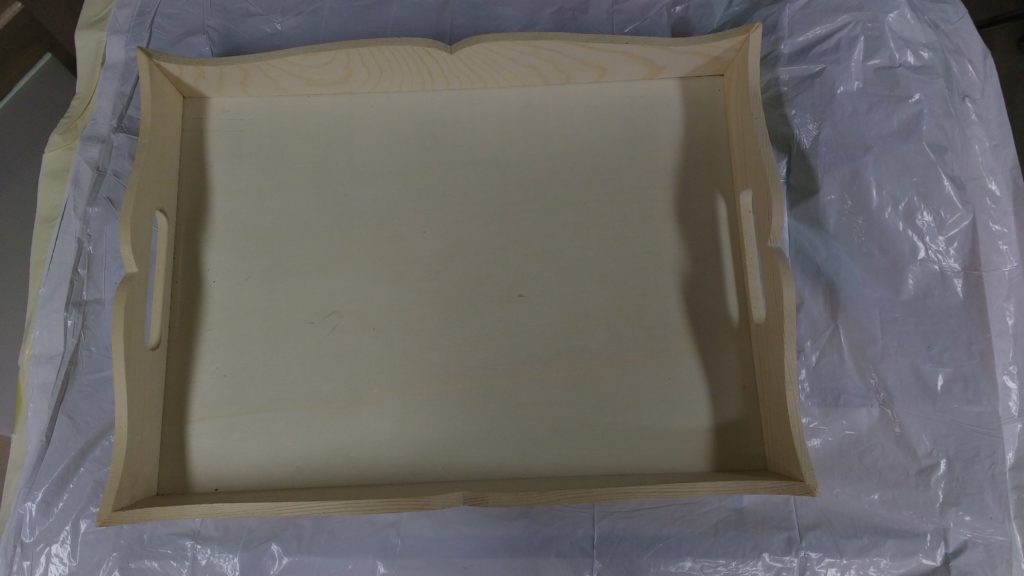 Step one:
Make sure the tray is clean, and start staining it the color of your choice. I went with Black from General Finishes. This is a gel stain that we had in the house when my husband refinished a dresser for Annabelle (also, this is not an affiliate link). With this stain, you start by rubbing the stain on the tray. Don't skimp, but you don't want it to be goopy either.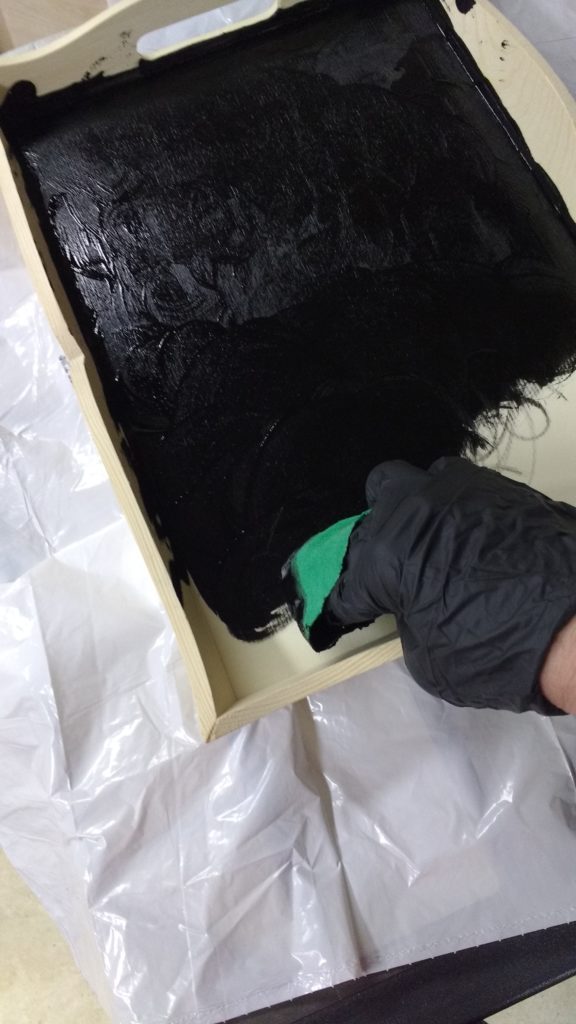 Step Two:
Let it sit for about five minutes. Then take a clean cloth, and rub the access stain off.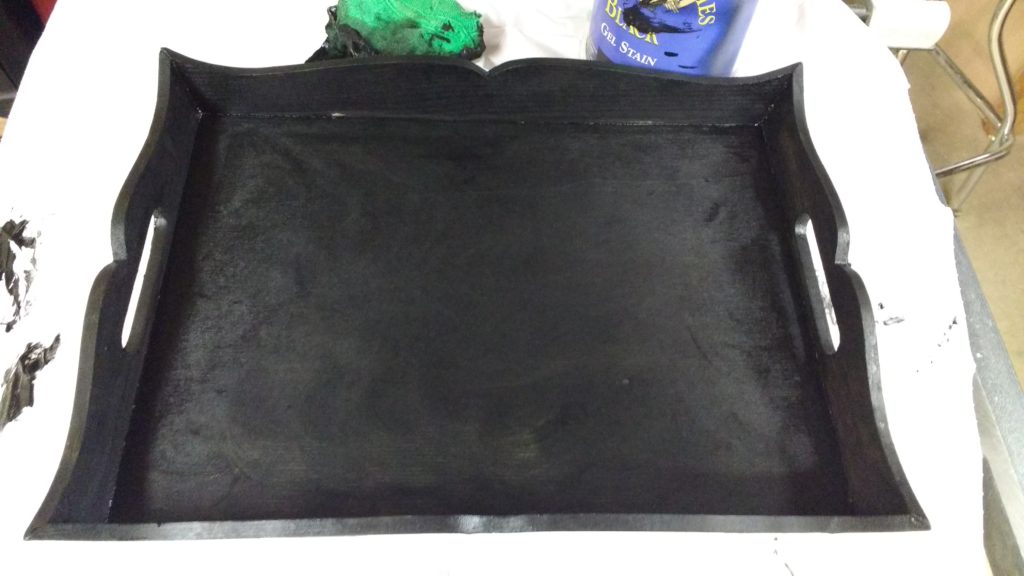 Step Three:
Repeat steps 1-2 at least one-two more times until you get your desired level of stain. I went with once, since I didn't mind a more "distressed look"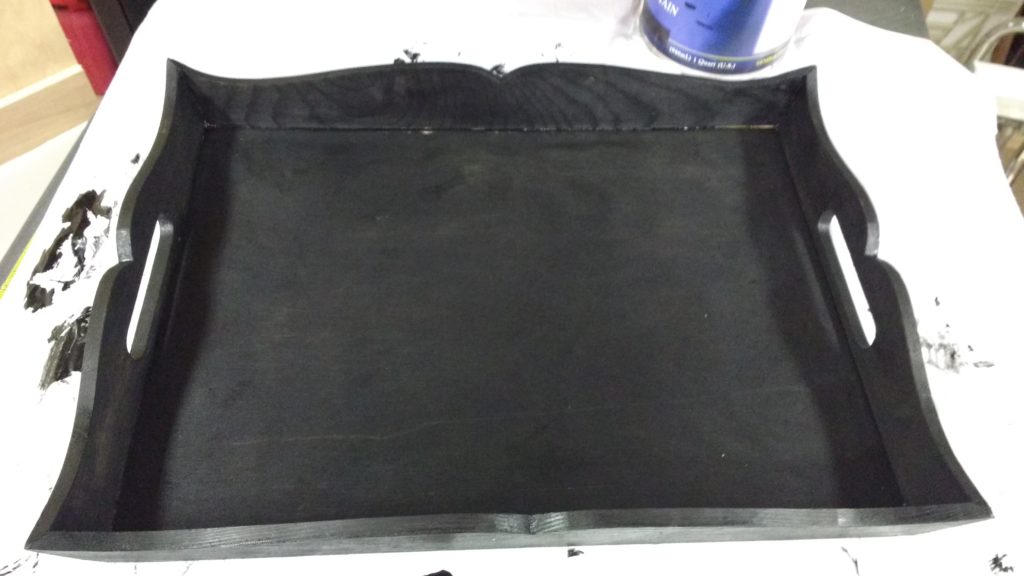 Step Four:
Next up is making a grid on your tray.  For my tray I split it into fourths in both directions.  If you wanted narrower stripes, then divide it into smaller portions.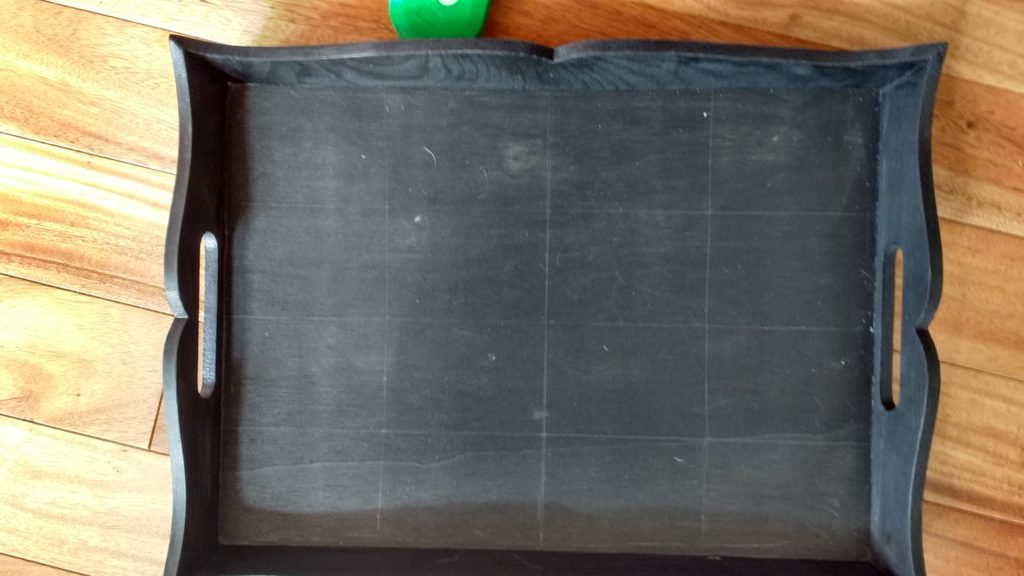 To give you an idea of where to place the tape, I drew it out.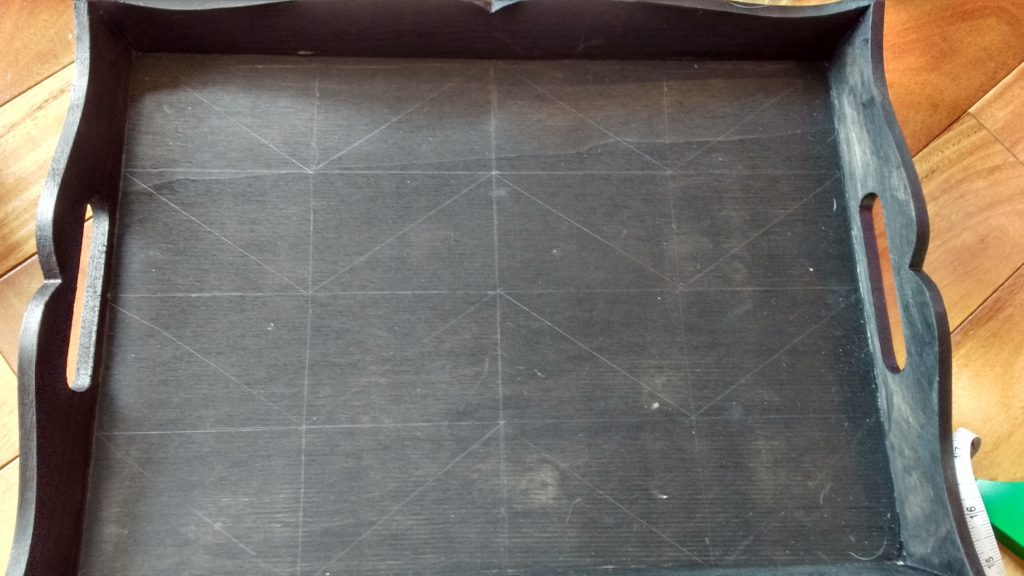 Step Five:
Now that you have your grid, it's time to tape down where you don't want to paint.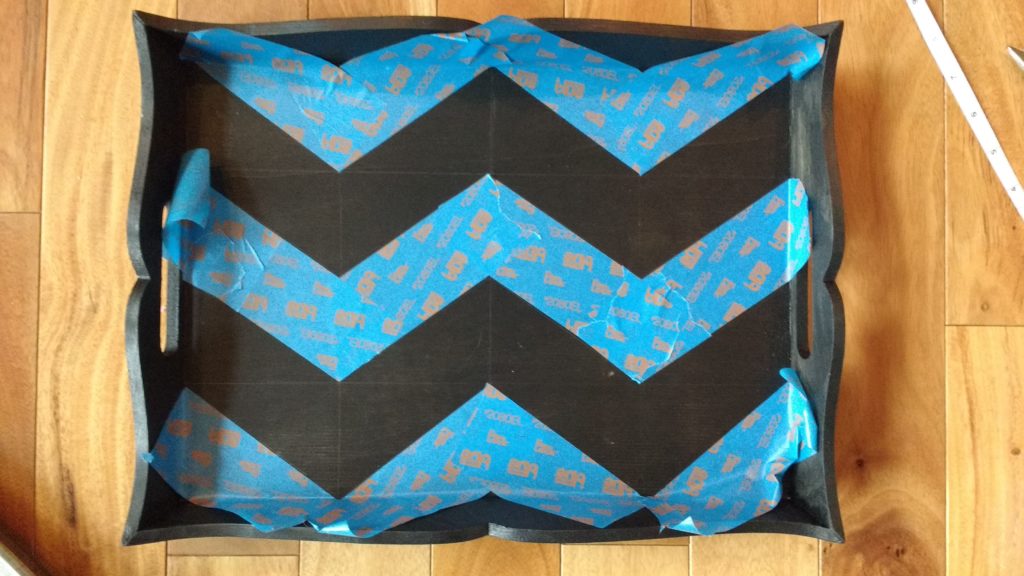 Step Six:
Time to paint! I totally forgot to take a picture of what it looked like when I was done (but with the tape still on), so this is what you get.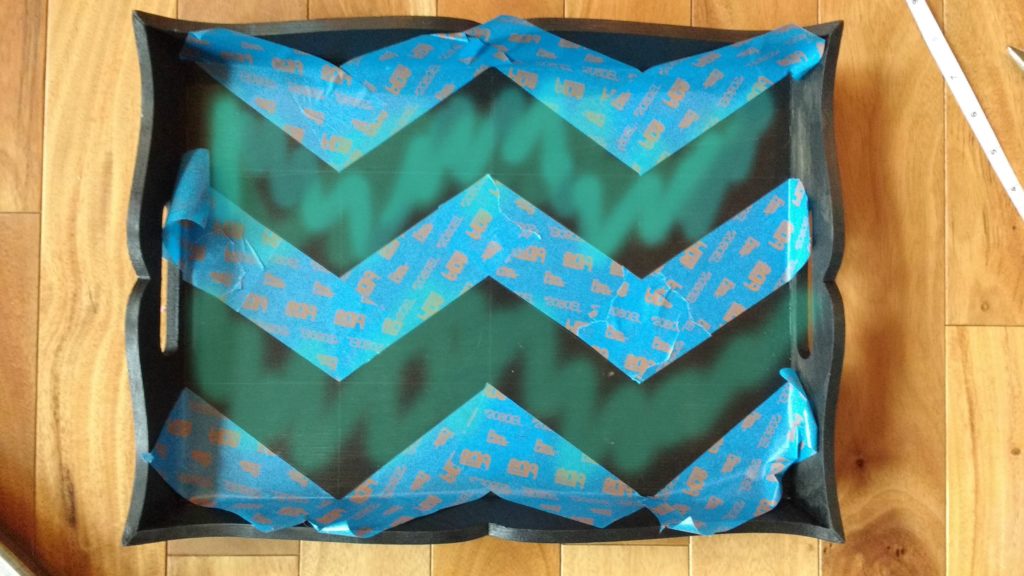 Step Seven:
I also added a thin stripe along the bottom edge.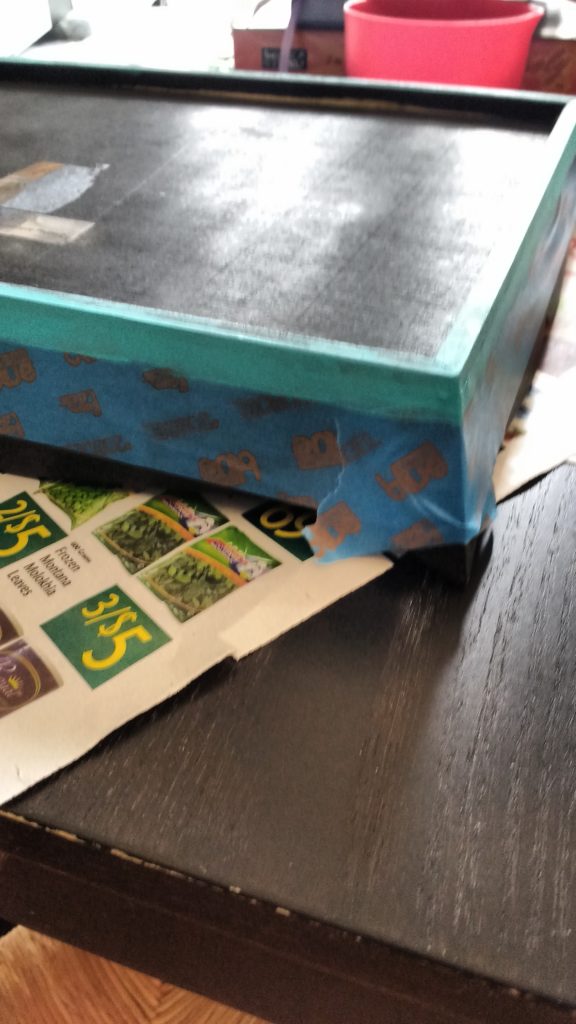 Step Eight:
Apply a an overcoat (such as modge podge or a polyurethane coat) if desired. I went with a polyurethane layer. Let it dry, and enjoy your handiwork!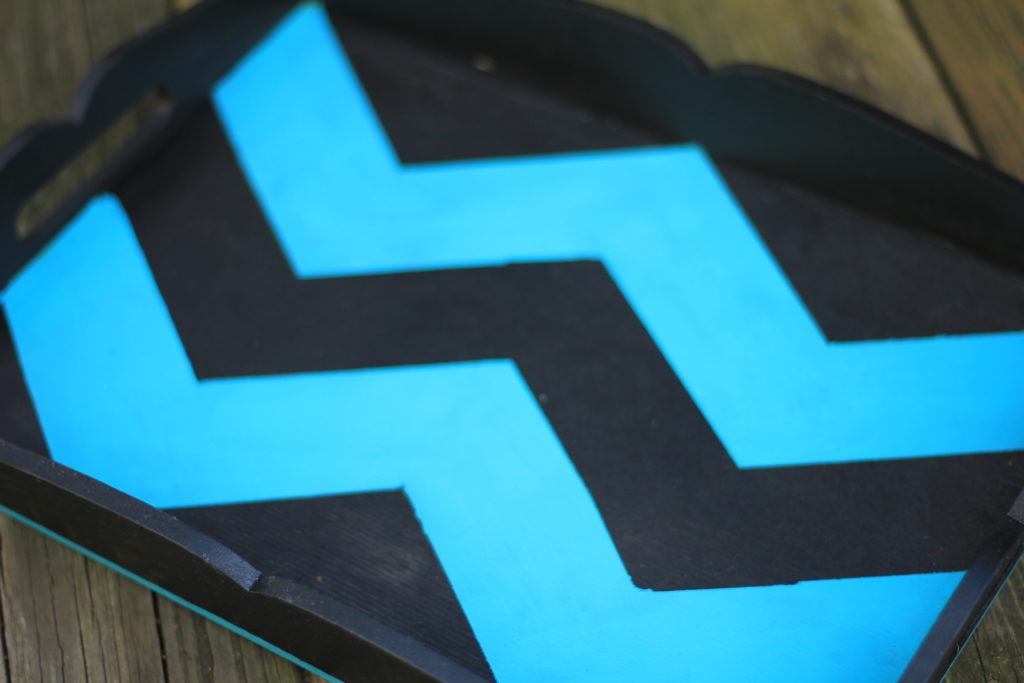 I can't wait to show you where I ended up using this! You'll just have to be patient and wait. 😉
Also, if you are like me and your house is overrun with Melissa and Doug trays, check out my post on how I turned the tray into something awesome!