Today I wanted to share with you a fun idea to do this Valentine's Day.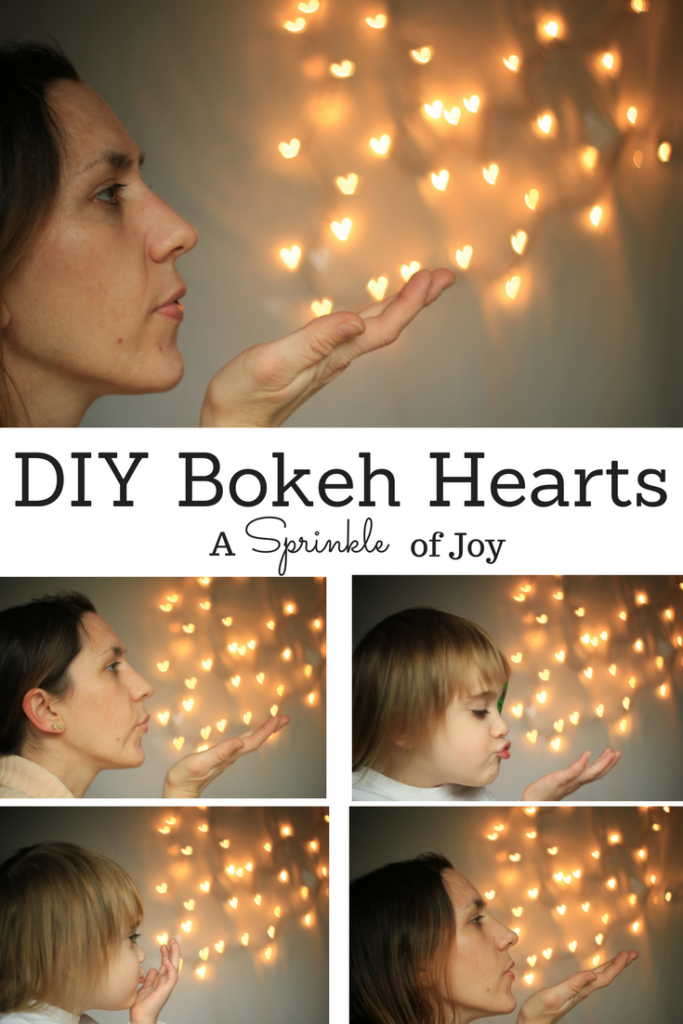 You may remember I did a post about bokeh shapes around Christmas time.  If you missed it, go check it out, since you'll need to make a heart shaped "lens filter" to get this look.
This little photo is actually really easy to create (provided you have a cooperative child).
So what do you need?
A DSLR camera
A lens with an aperture of 2.8 or lower (I use a 50mm fixed lens. The lowest apeture is 1.8)
A tripod
Christmas lights
A backdrop (white if your string of lights is white, black if you have a dark colored string)
Heart shaped lens filter
A cooperative subject
How to set it up:
So you are going to want to have enough light hitting your subject to illuminate them.  I don't know if you can tell from the picture below, but I have my backdrop facing a window.  I am actually had to open the door wall and take the picture from outside.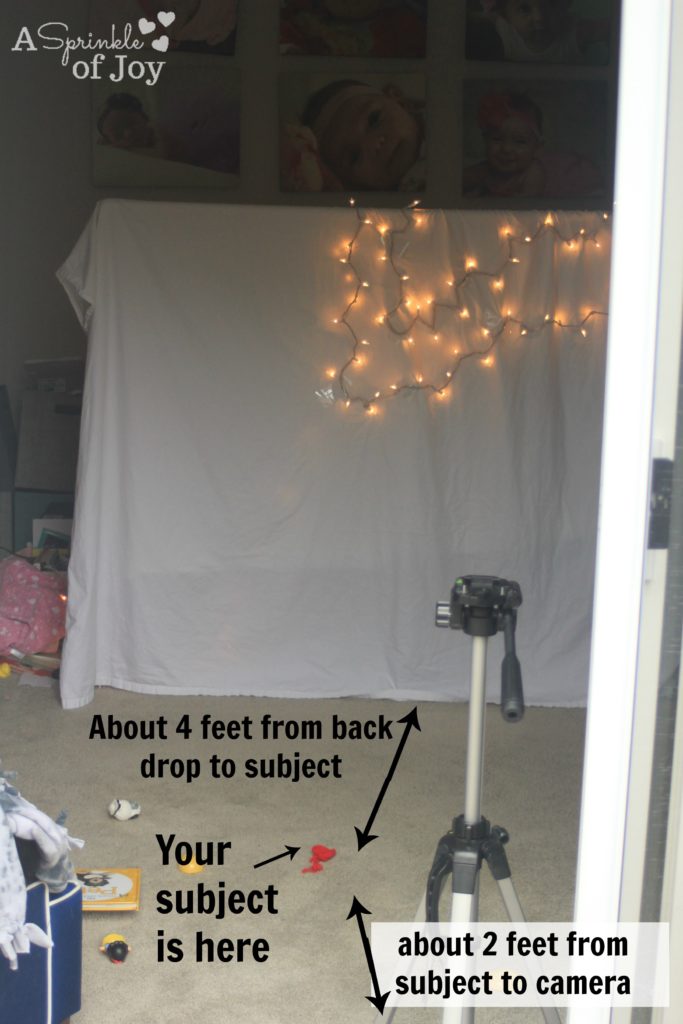 I pinned and taped the lights into the shape that I wanted to.   You will probably want to have your subject stand in place so you can figure out where to place the lights.
After that you can start taking pictures.  But your heart "lens filter" on your camera, and focus on your subject.  Focusing on your subject makes the lights bokeh, and the lens filter turns those into hearts.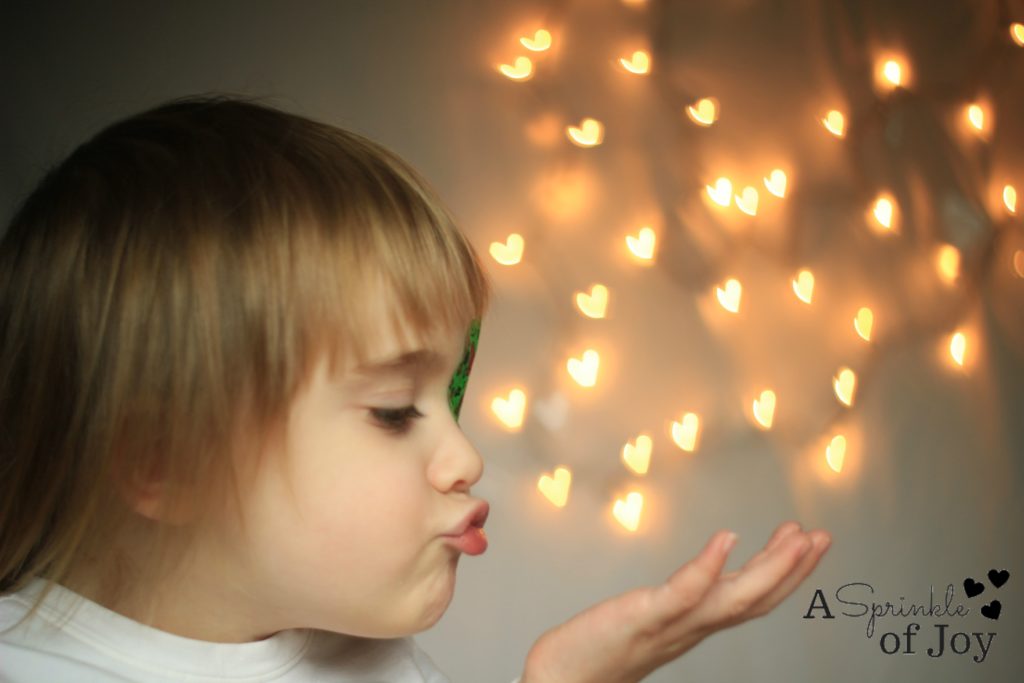 I think you could do some really cute pictures with this set up.  Annabelle really wasn't feeling it and just kept moving around and asking when we would be done.
I hope I've inspired you to try this out!
Also, if you are unsure of how to use your DSLR I have a super simple series of tutorials teaching you all about it! You can also find a link on the side bar (its the button labeled Take Better Photos with your DSLR).  It's free, and you don't have to sign up for anything, so check it out! 🙂
Do you have any special photography planned for Valentine's Day??