Now that we are at the end of April (which I can't quite believe), it appears that the Spring weather is here to stay here in Michigan. The girls and I have been loving spending time outdoors, and enjoying all the nice weather. Today I wanted to share a quick Bucket List check in!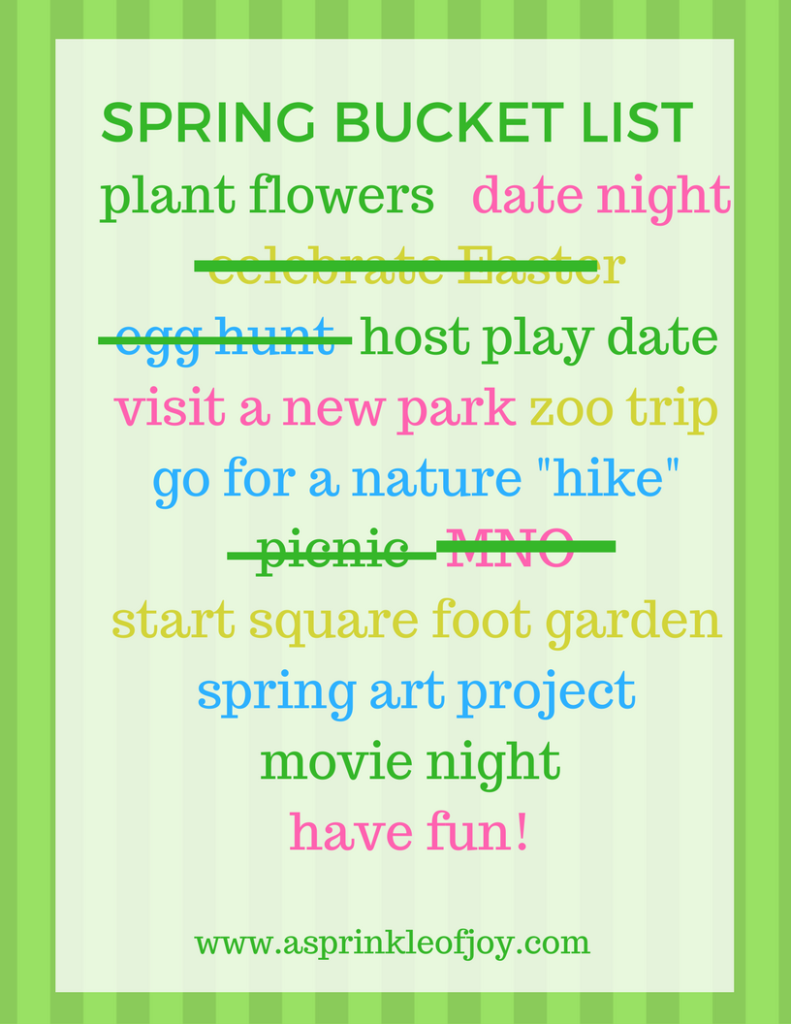 Looking at the list, I realize that I didn't quite do as much as I thought I did (oops).
But what we have done?
Celebrated Easter / Egg Hunts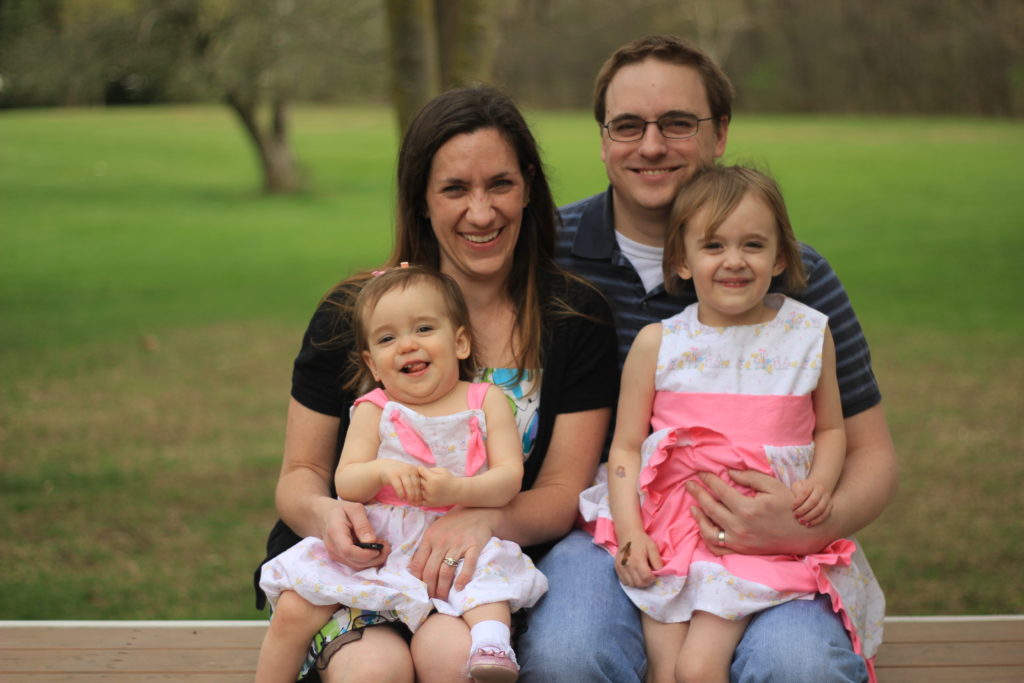 You can check out our Easter Recap for all the details.
Picnic outside 
So far, we have had snack or lunch outside twice, and I know that the number is going to grow as we go through Spring and Summer.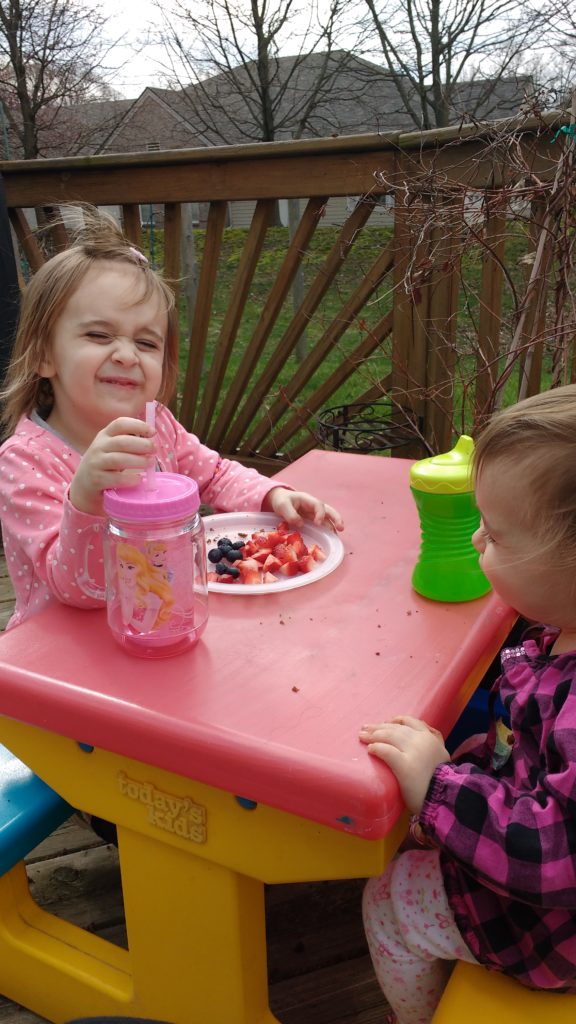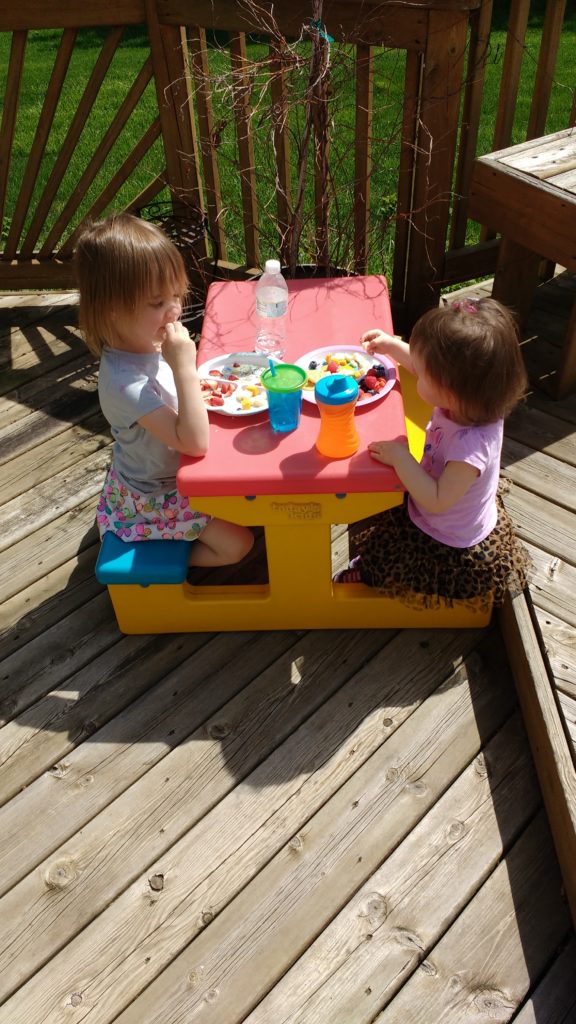 MNO
I got to go out with some of the other contributors from the DMB, and it was great! I totally failed and didn't get any pictures!
Hopefully the weather stays nice, so we can continue to enjoy some outside time.