Are you looking for a yummy, nut free treat to share with your kids? Don't you worry, I have you covered with this bunny munch recipe. It is so easy to make, and so tasty. Trust me, it won't last long. I even included a free printable if you wish to give this out to others!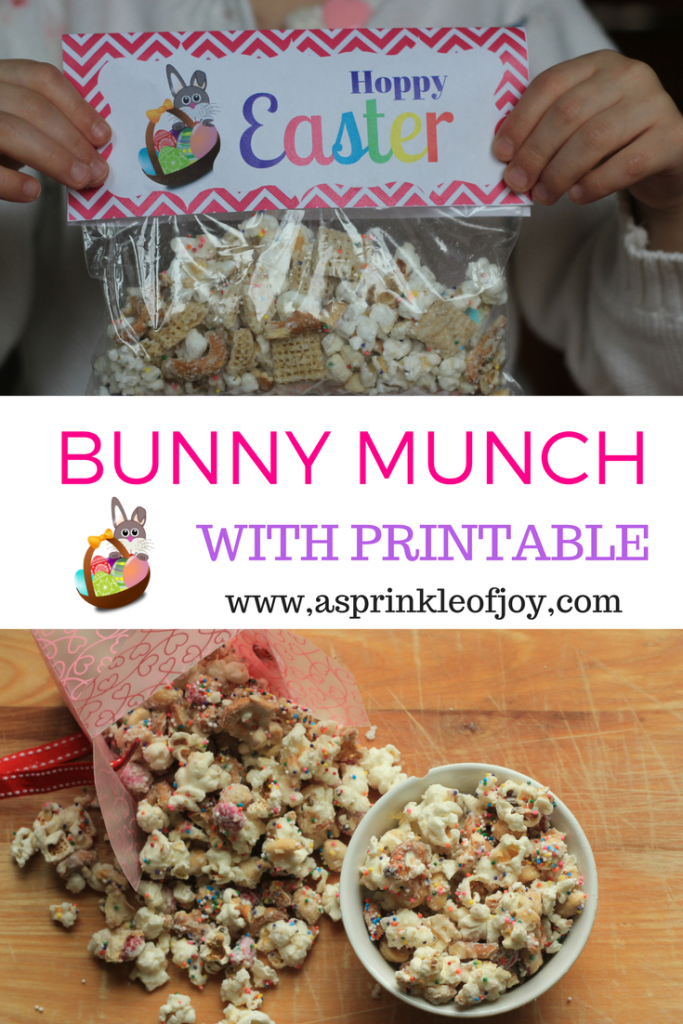 This is super simple to make. All you need to do is mix the dry ingredients together, pour the melted candy bark over it, then spread it out and let it dry. I didn't take pictures of the process, instead I did another video.
Mix popcorn, Chex, M&Ms, and pretzels in a large bowl.

Pour melted candy coating over them and mix until covered.

Stir in sprinkles and lightly stir.

Spread on a cookie sheet and let dry.

After it is dry, break apart and place in a container or bags.
See how easy that was??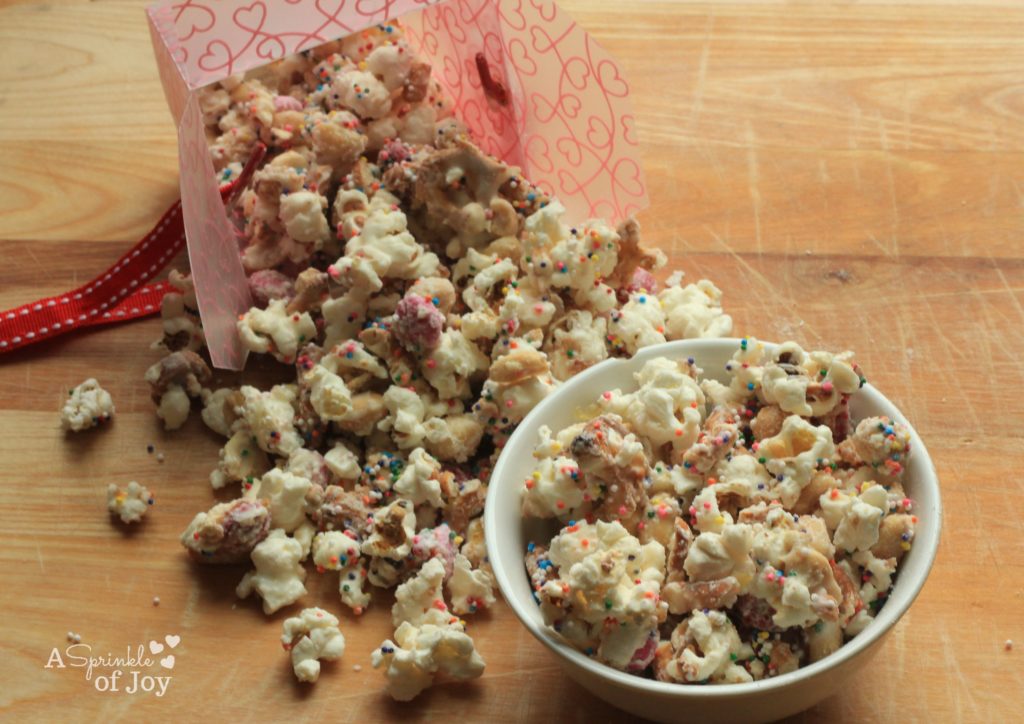 Now, if you want the free PDF printable just click here.  The PDF has both a pink and blue chevron striped background.