It's crazy to me that my second little one, is not so much a "little one" anymore! At 19 months, she is moving and grooving, babbling up a storm making sure she her opinion is heard, and doing all she can to keep up with her older sister.  I swear I was just bringing her home from the hospital yesterday.
As Ferris Buller famously said "Life moves pretty fast. If you don't stop and look around once and while you could miss it". This is so true in parenthood, isn't it?!  Life is constantly changing!  One thing that doesn't change in our house?  Our love for Huggies diapers and wipes.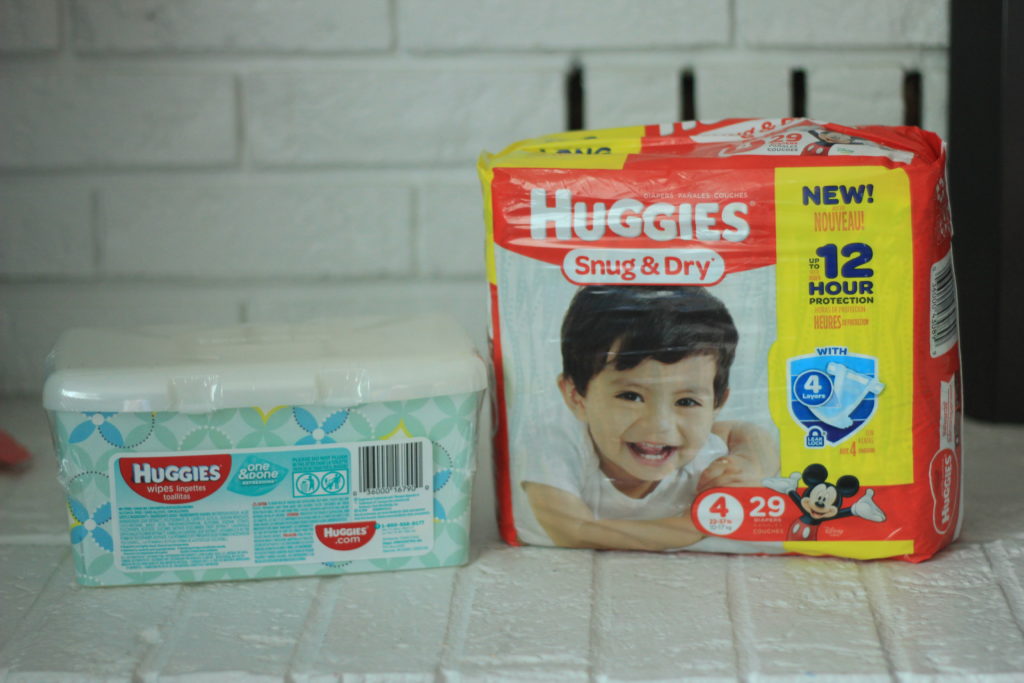 With the Snug and Dry diapers I never have to worry about leakage, as they fit Autumn great!    Plus, they now come with four layers for reliable, long-lasting protection for up to 12 hours ??  Since Autumn sleeps through the night I don't have to worry about waking up to a wet crib due to diaper leaks. Which makes for a happy mama, and a happy little girl who is ready to start the day.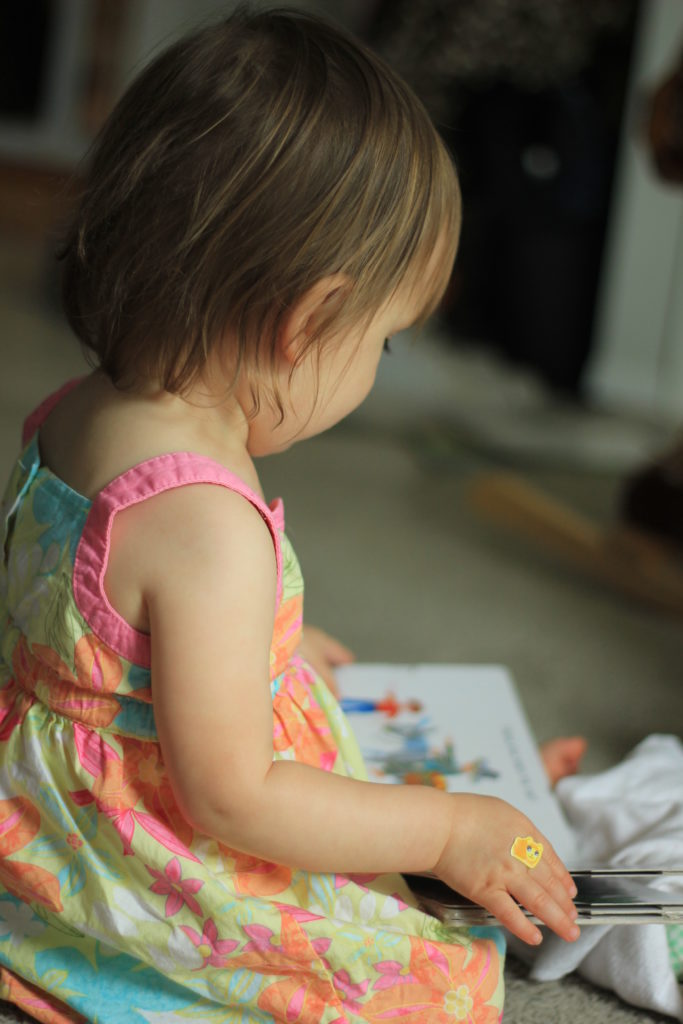 Another great product are Huggies One and Done Refreshing Wipes which are now packaged to only come out one at a time. You don't have to worry about wasting wipes or the wipes going dry, which saves you money!  Not only that, they are thicker, which means needing to use less wipes to get the job done. Plus they smell like cucumber. Enough said.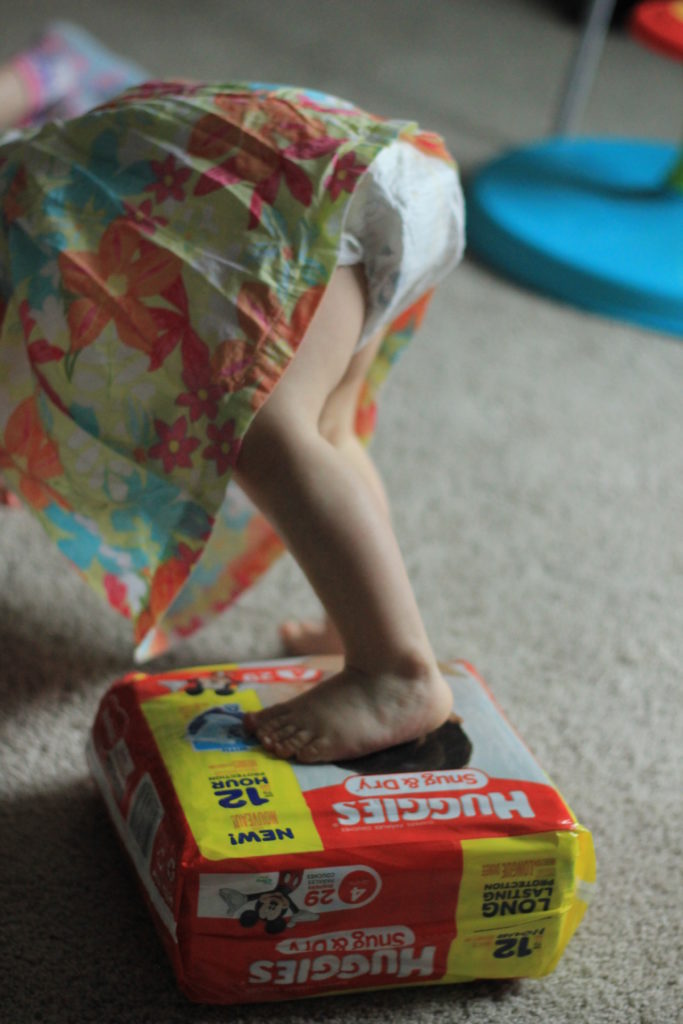 Another way to save money?  Shop for your diapers at the Family Dollar! Did you know could find Huggies at Family Dollar stores?  I didn't until recently, so headed to the closest one to check it out.  What's even cooler, is that you can get a $2 off coupon by signing up for Smart Coupons.  Simply sign up here for smart coupons, "clip" the ones you like, then drive to the nearest Family Dollar to do your shopping.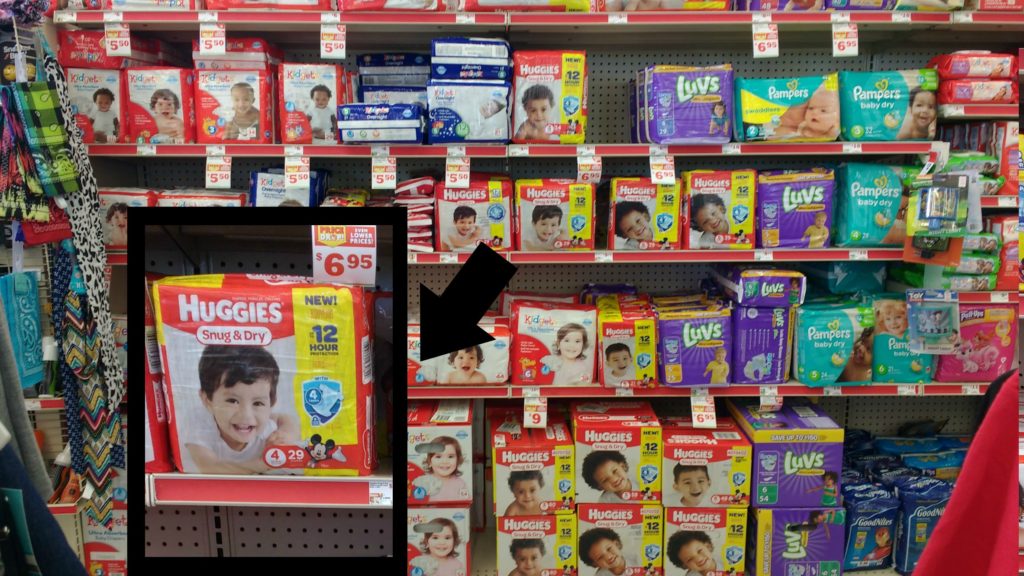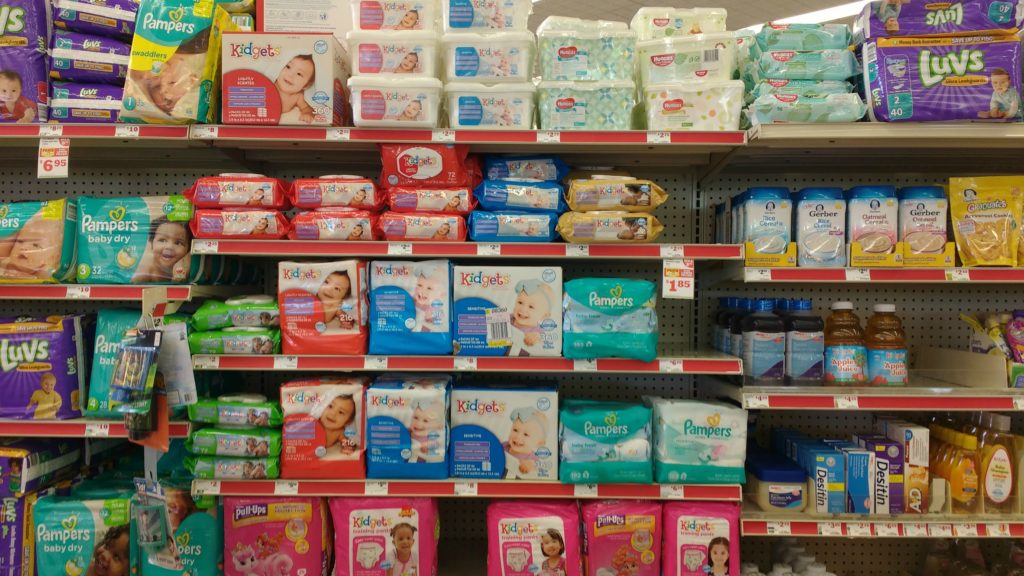 Be careful about handing your little one the diapers, they may not want to let them go! Really though, Autumn refused to let go of them while we were in the store, wanted to hold them on the car ride home, and was super upset when I said we had to put them down so we could eat lunch.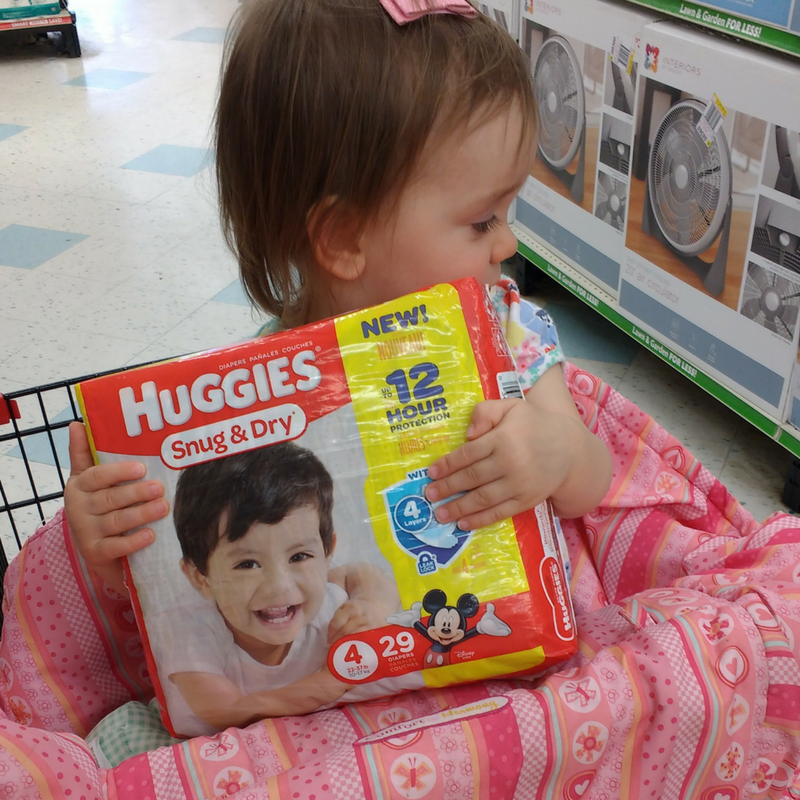 When you are ready to check out all you need to do is enter the phone number you used to sign up for the Smart Coupon and you are all set! The money will come right off!  No need for a card or paper coupon.
Once you get home, get that diaper on, to see how they help you #HugTheMess!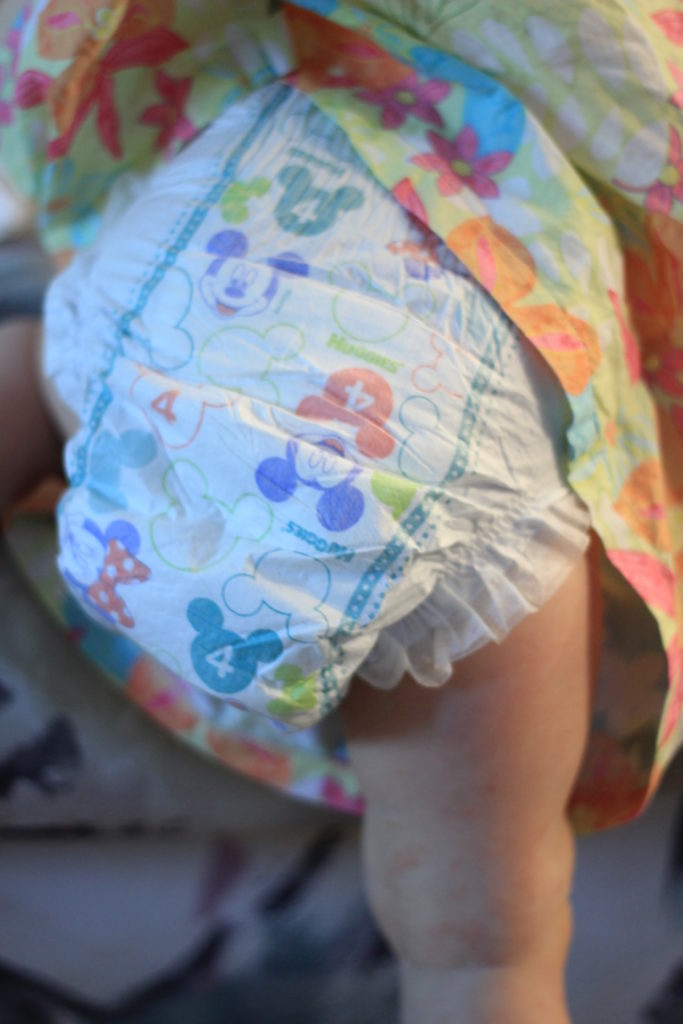 And yes, multiple hair clips is a standard in our house.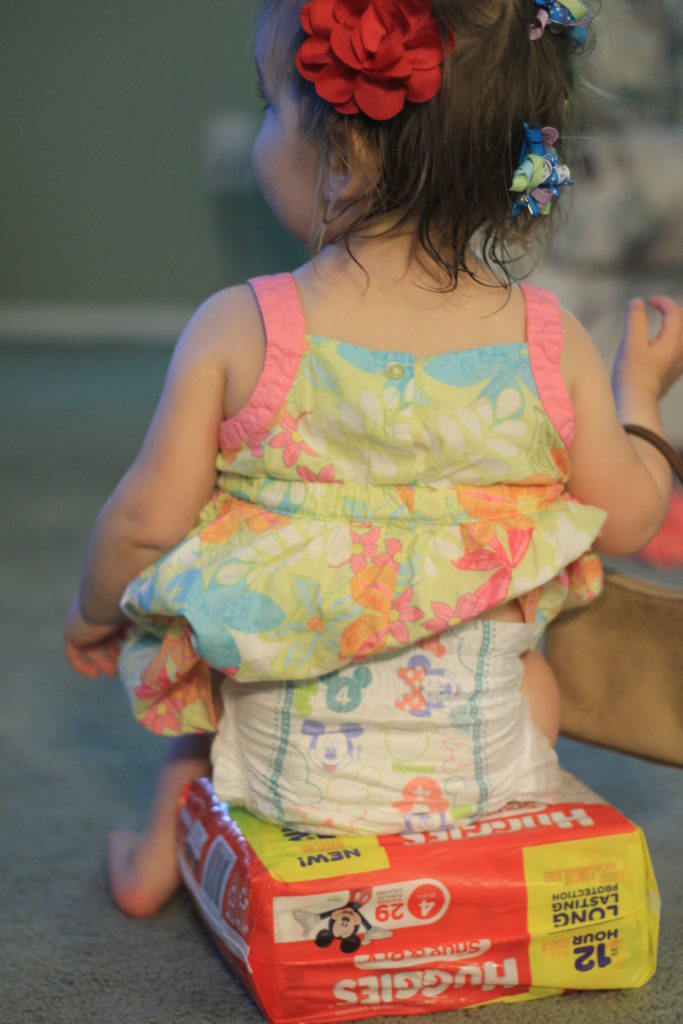 Now I  know that Autumn isn't exactly a baby anymore, but I still need to carry a diaper bag. We have been using Huggies since Annabelle was born, and continue to use them for Autumn.  Most of the diaper bag essentials I have seen are for young babies.  But older babies and toddlers have different needs,  which is why I waned to share what you would find in our bag.
So what's all in our bag?
* Huggies Diapers and Wipes:  Autumn is still in diapers, so we always carry diapers and wipes in our bag.
* Diaper clutch/changing pad:  to keep the diapers and wipes all together I use a diaper clutch which can be unfolded and used as a changing pad.
*Hand sanitizer: because you never know how many germs kids can get into.
*Crayons and paper: waiting is never fun, and kids get bored. Letting them scribble on paper helps keep them occupied.
*Book: same idea as the crayons and paper. It helps keeps the kids occupied.
*Sunscreen: now that the weather is getting nicer, I like to keep sunscreen in my bag so I am always ready if we take a decide last minute to hit up a park.
*Sippy cup: keeping hydrated is important, especially in the summer
*Snacks: my kids are always hungry. And a hungry toddler is a force to be reckoned with. To avoid a melt down I keep simple snacks in my bag. Our usually go to are pouches or crackers.
*Spare clothes: You never know what may happen, so being prepared with spare clothes is a must.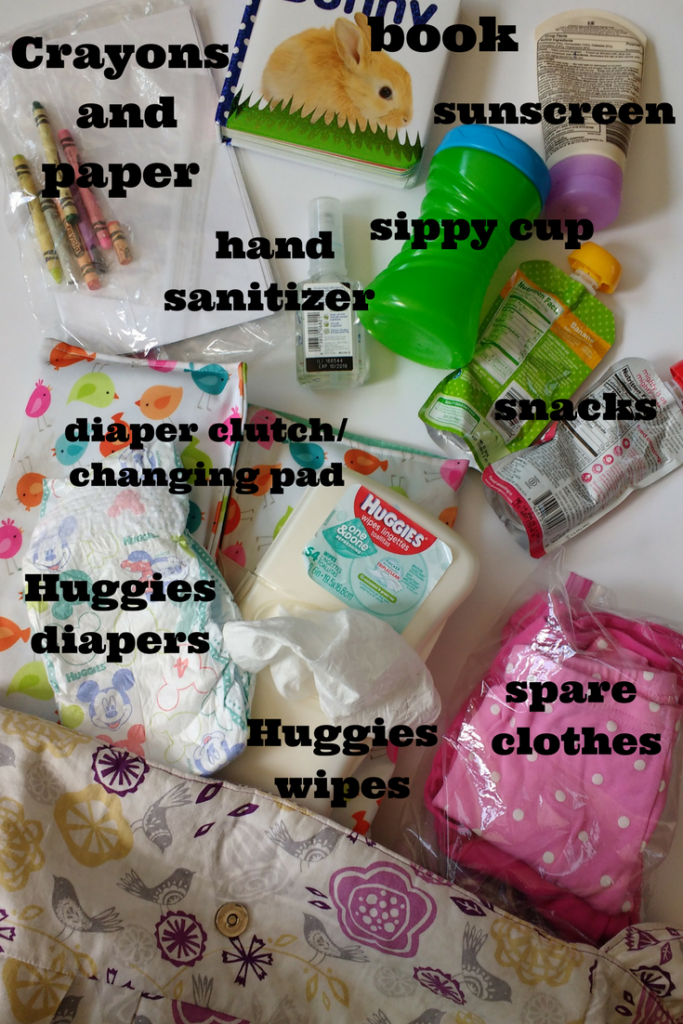 So what are are you waiting for?  Get you $2 off coupon, head to the closest Family Dollar, and tell me how you use Huggies to help #HugTheMess!