ONE: ON THE BLOG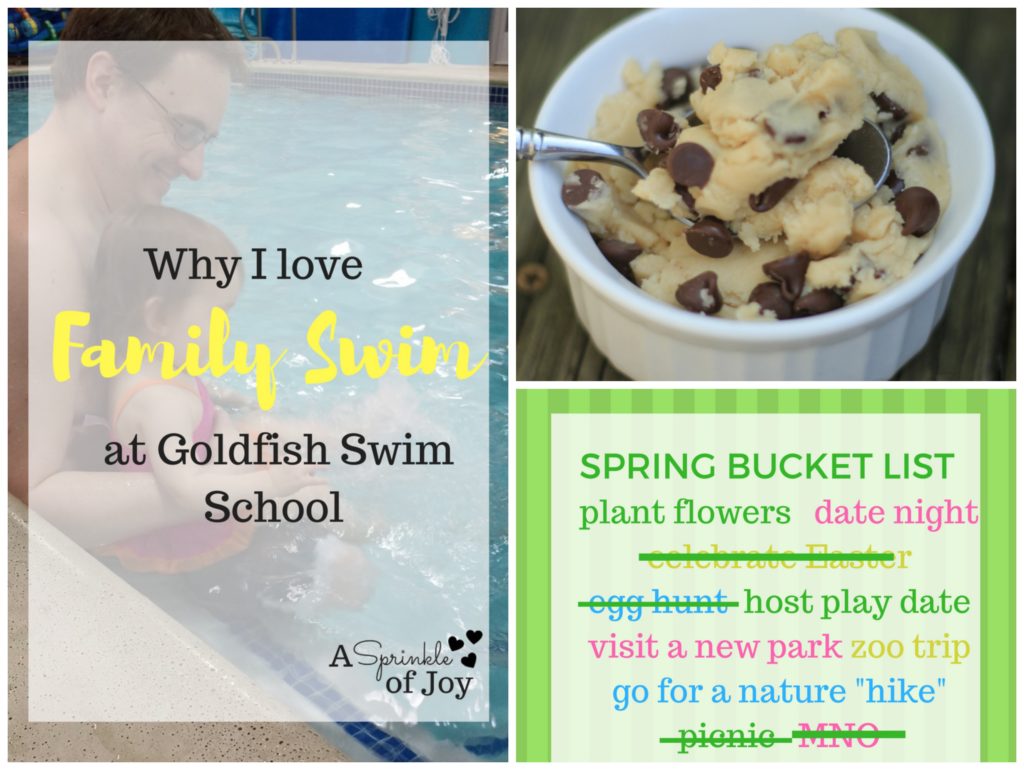 Shared our Family Swim experience at Goldfish Swim School
I did a bucket list check-in
Shared an edible chocolate chip cookie dough (yum, yum!)
TWO: ALL THE CRAFTS
I've got a lot of fun DIY ideas going on in my mind! I hoping that May will be a month filled with crafts and recipes, so be sure to stay tuned!
THREE: SO. MUCH. ATTITUDE
Y'all, what happened to my sweet little girl??? She turned four, and all of a sudden there is so much attitude. Constantly telling me "no". All. The. Yelling. It really can be mind boggling at times (and I even have my Masters in Early Childhood Education). I have to remind myself that she is still young, and has so many emotions running through that little body of hers. They can be overwhelming and yelling is just how she is dealing.
FOUR:OUTSIDE TIME
This week was unseasonable warm for Michigan, so we took advantage with as much outside time as possible.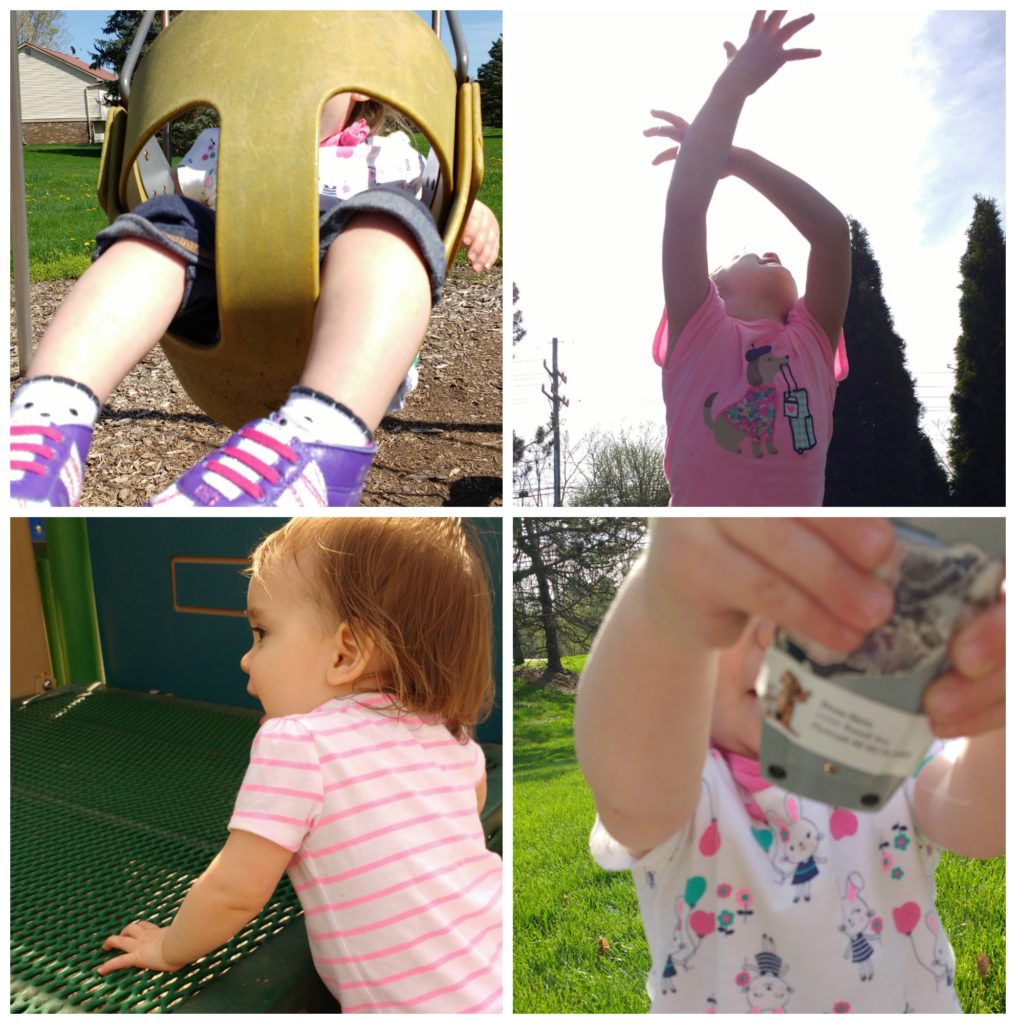 FIVE: SPRING CRAFTS
Becky over from byBMG shared her egg carton daffodils, I knew I just had to try. Annabelle always want to do projects, but the past few months I have not been able to think of anything. So they may not look perfect, but most of it was done by Annabelle, and my mantra is "it's the process not the product" when it come's to kids and crafts.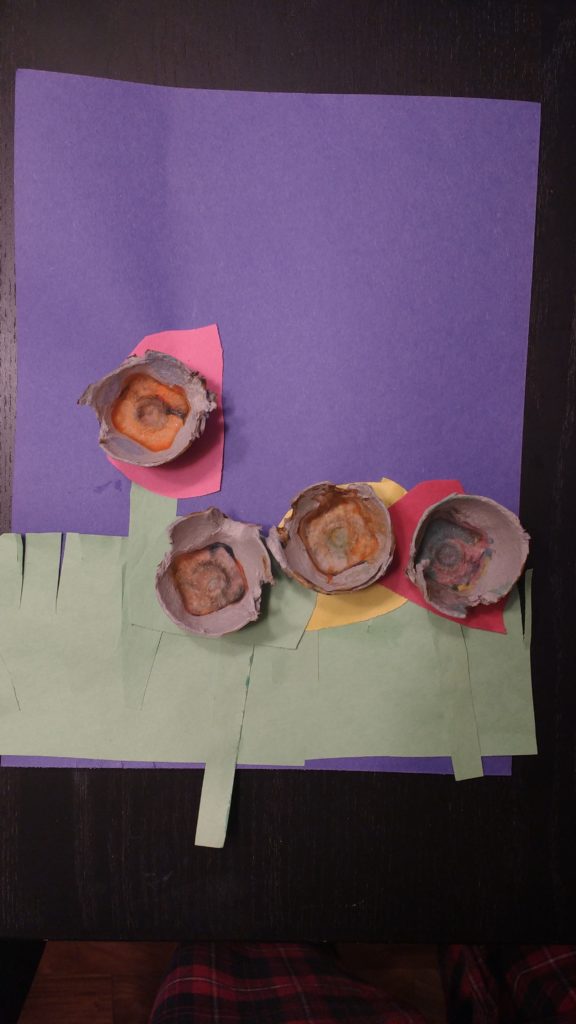 If you need more idea check out Lindsey from Fueling Motherhood . This mama not only has twins, but is pregnant, and still does all of these cool activities!! I can't wait to do more of these with my girls! I did a fun tissue paper flower.